Burch Mountain Lookout Site
Located on the boundary of the Pasayten Wilderness, Burch Mountain could be done in an easy day unlike many of the other mountains beyond. But since going in the wilderness via this popular trail already requires you to climb half-way up Burch Mountain, its hard to resist this short spur 2 mile trail to the summit.
Elevation: 7,782 feet
Distance: 5 miles
Elevation 3,300 feet
Access: Good Gravel
Washington Lookout Sites
Access:
From Highway 20 just west of Winthrop, take the West Chewuch River Road north. Follow for 9 miles to a left on Eightmile creek road and turn left. Follow Eightmile Creek Road for 15 miles to the end. Any car should be fine.
Route:
Lookout History:
Trail starts out on an old mining road but is pretty much trail now. Within a half mile is a trail junction, continue right. The trail steadily climbs all the way to Billy Goat Pass. From the pass, drop a short distance to a signed trail split for Burch Mountain angling up. Start hiking up the mountain remembering that it was built for horses to resupply the lookout so the trail is pretty well built. The route skirts a highpoint, drops a bit to a broad saddle, then makes the final climb switchbacking up to the summit. Big views still exist although I wasn't fortunate upon my arrival.
The first lookout was established in the 1920's with a log and frame cupola cabin. It was described in 1930 as a "lookout was of log construction, 14x14 with a 6x6 dog house on top." It can be seen in the 1934 panoramic photo that was taken from the roof of the second lookout, built in 1934. It was a L-4 built on a 15 foot tower (see image below). This second lookout was accidentally burned down in 1957 and was never replaced.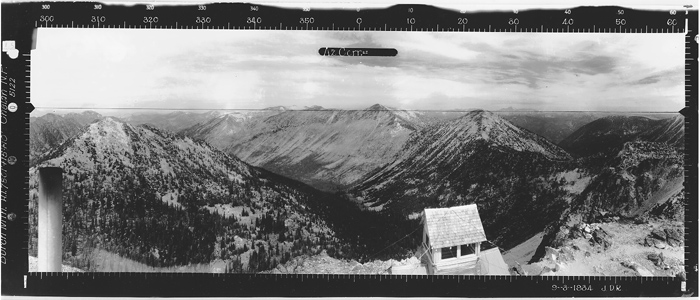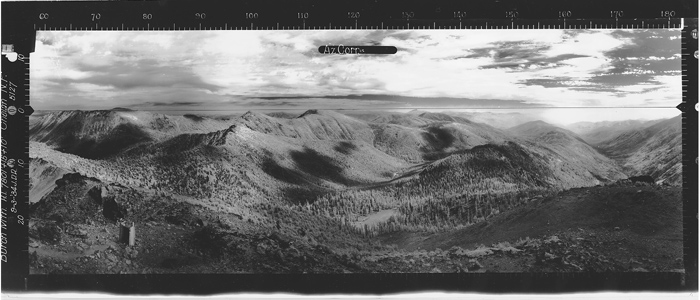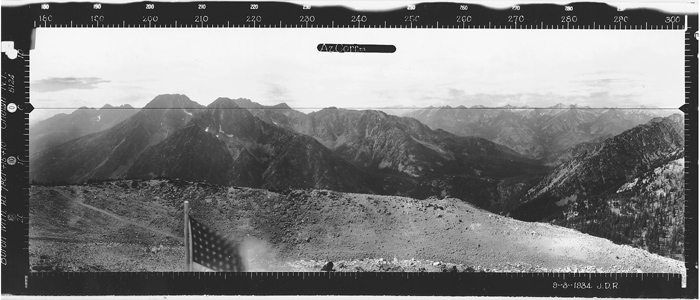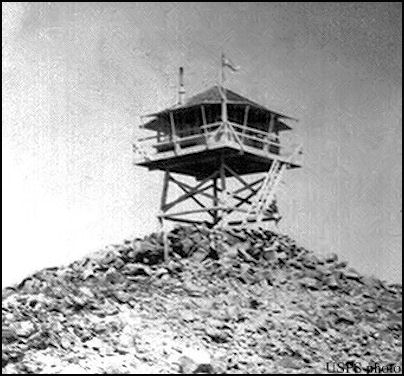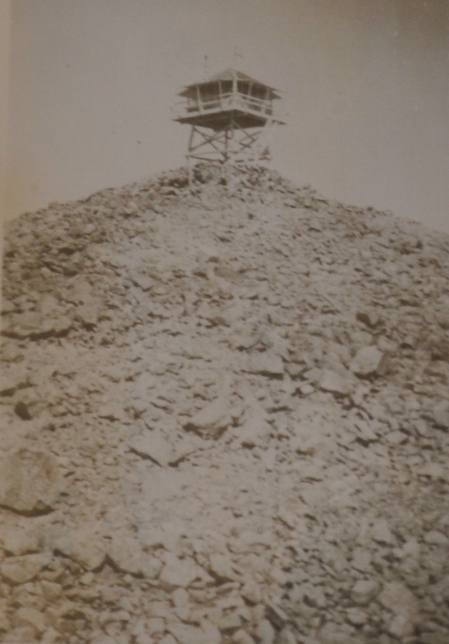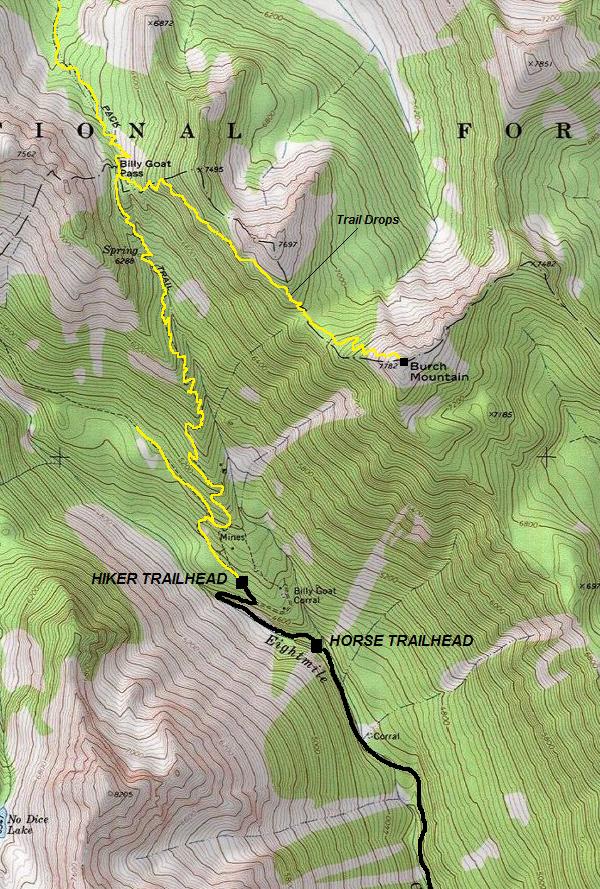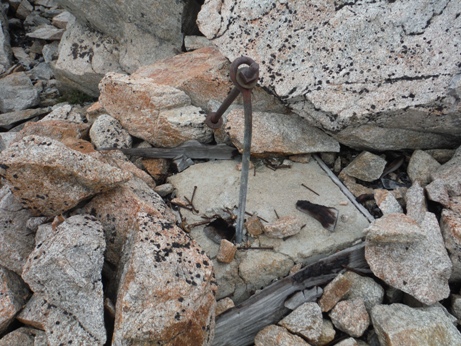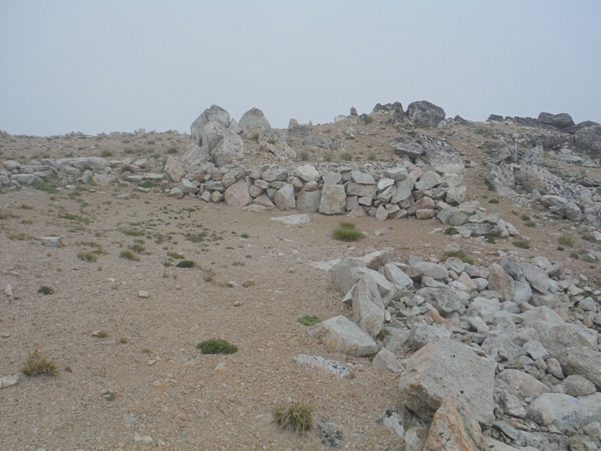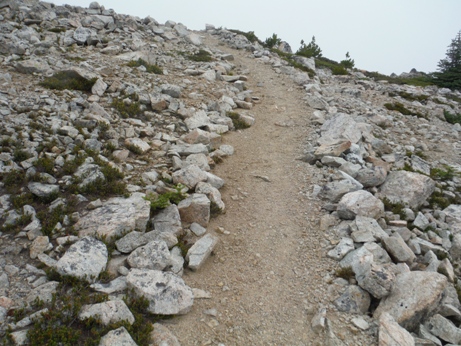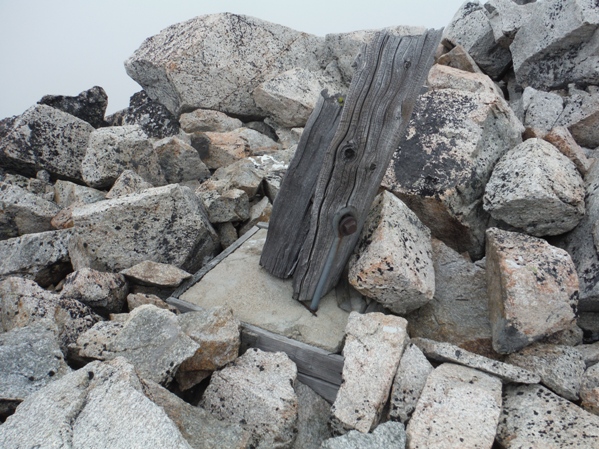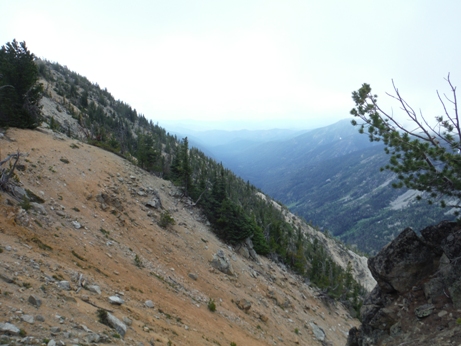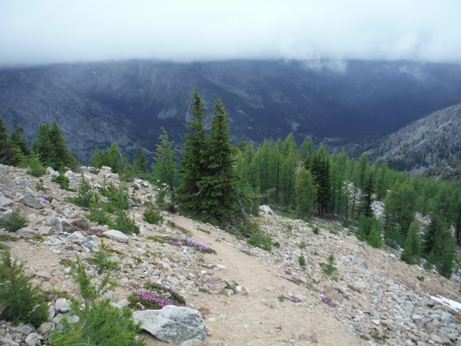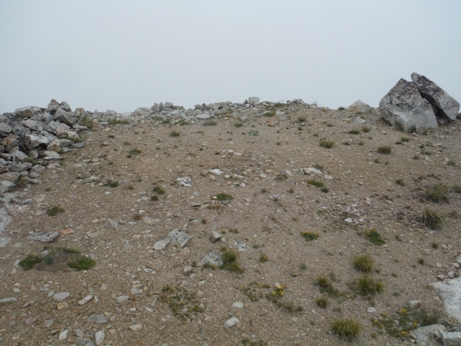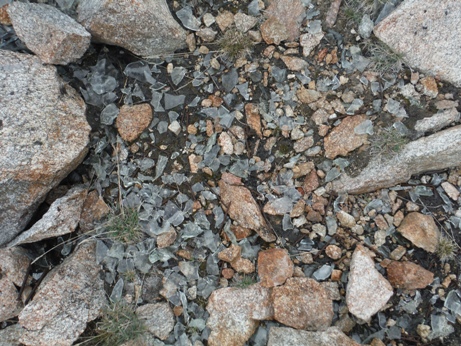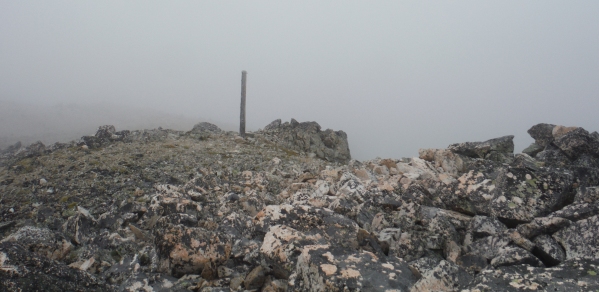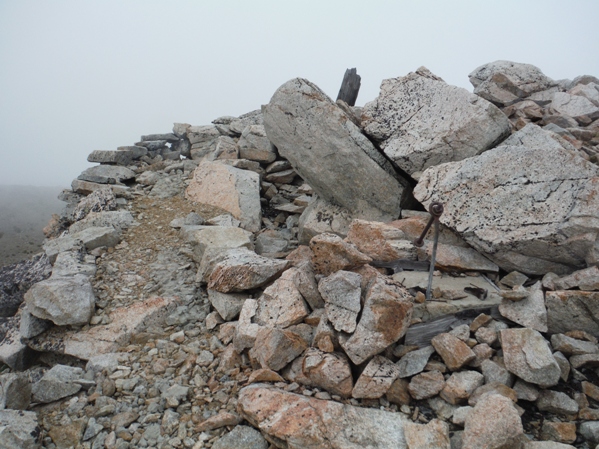 Final few feet to the old lookout site
Low clouds blocking views at the summit
Footing or anchor
Glass
Flat summit area
Burch Mountain 1934
Unknown post
Footing
Summit area with lots of rock work in different areas
Anchor and trail at summit
Looking North 9-3-1934
Looking Southeast 9-3-1934
Looking Southwest 9-3-1934