Bunker Hill Lookout Site
The gentle slopes and meadows surrounding Bunker Hill are rarely visited anymore. The remoteness make Bunker Hill one of the best locations to visit if you want some peace and solitude. Recent fires have made access even more difficult. But the Boundary Trail does cross the summit so there will always be a small number of folks trekking across east and west.
Elevation: 7,239 feet
Distance: 26 miles from Billy Goat TH via Sand Ridge
Distance: 22 miles from Billy Goat TH via Dean Creek (closed)
Elevation Gain: Better not knowing
Access: Good Gravel
Washington Lookout Sites
Access:
Three trails access the mountain but where you start could be a number of places, even Canada. Fire has damaged and eliminated much of the Dean Creek Trail up from the East Fork Pasayten River (original route). The trail from the East on Quartz Mountain also has a few issues but should get brushed and cleared in the next several years. The trail west of the summit I did not hike.
Lookout History:
A copula lookout house was constructed on Bunker Hill in 1930, with the materials being packed in 25 miles from Billy Goat Corral. It was replaced in 1960 with a 10 foot treated timber R-6 flat tower. The tower was last used in 1966 and burned in 1973. (Note: there is another former Bunker Hill Lookout down on the border with Oregon as well)
Looking Southeast 2016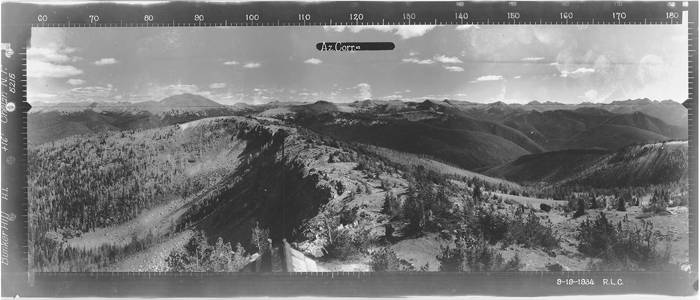 Looking Southeast Sept 1934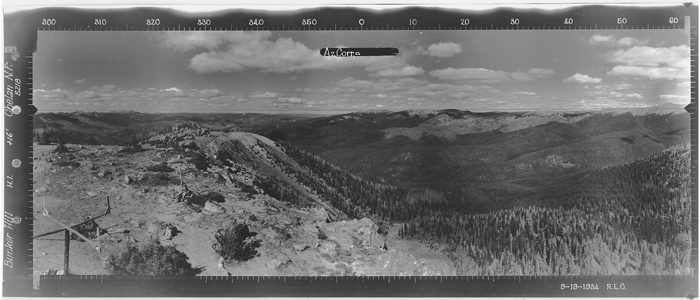 Looking North Sept 1934
Looking North 2016

Looking Southwest 2016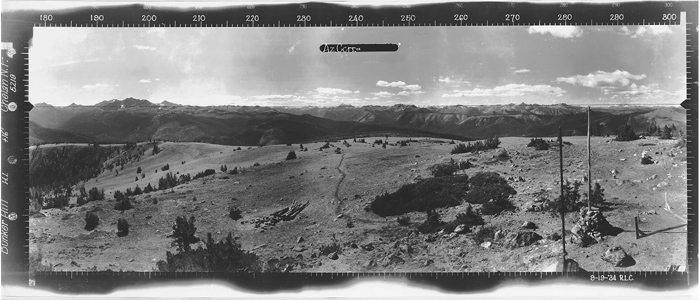 Looking Southwest Sept 1934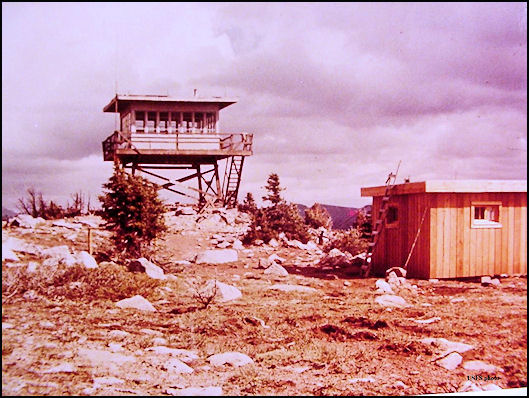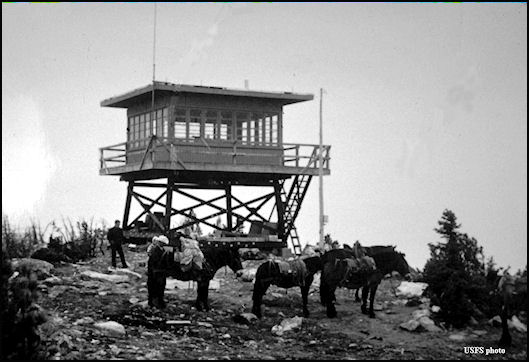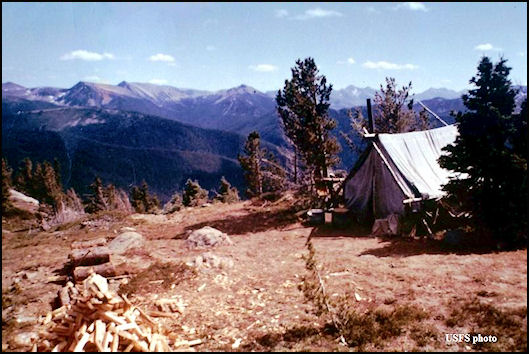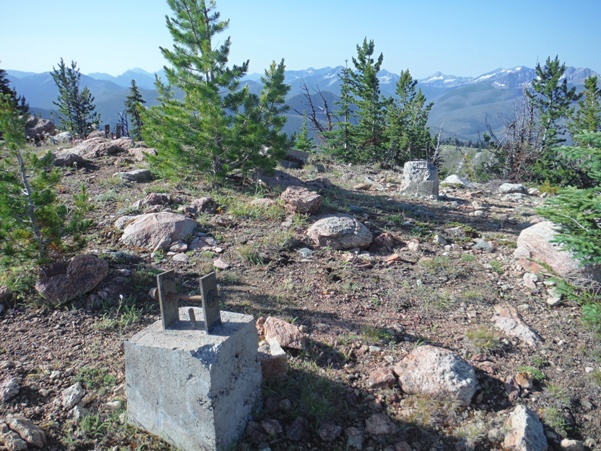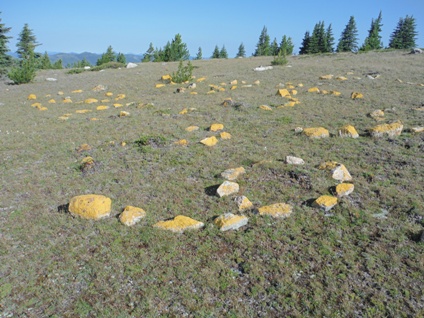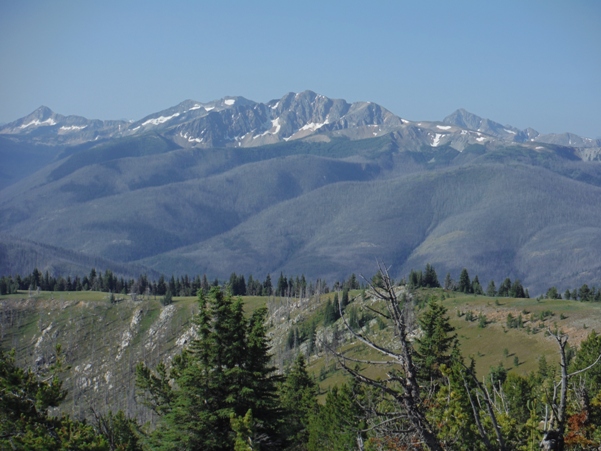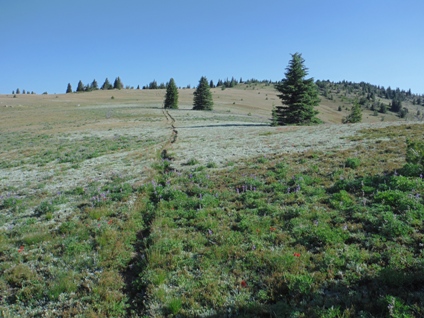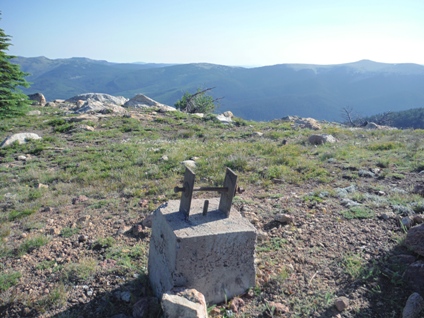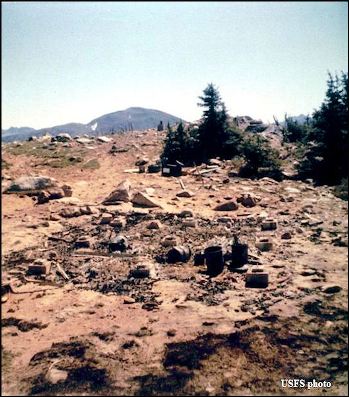 Bunker Hill Tent in 1959
Bunker Hill 1960 tower and cab
Bunker Hill 1973 - year of burning
Bunker Hill Lookout burning in 1973
Bunker Hill after the burn in 1973
Sheep Mountain
Quartz Mountain
Helicoptor landing near the summit
Last mile of trail up from the East Fork Pasayten River
Nice footing...looking north
Three footings showing a wide base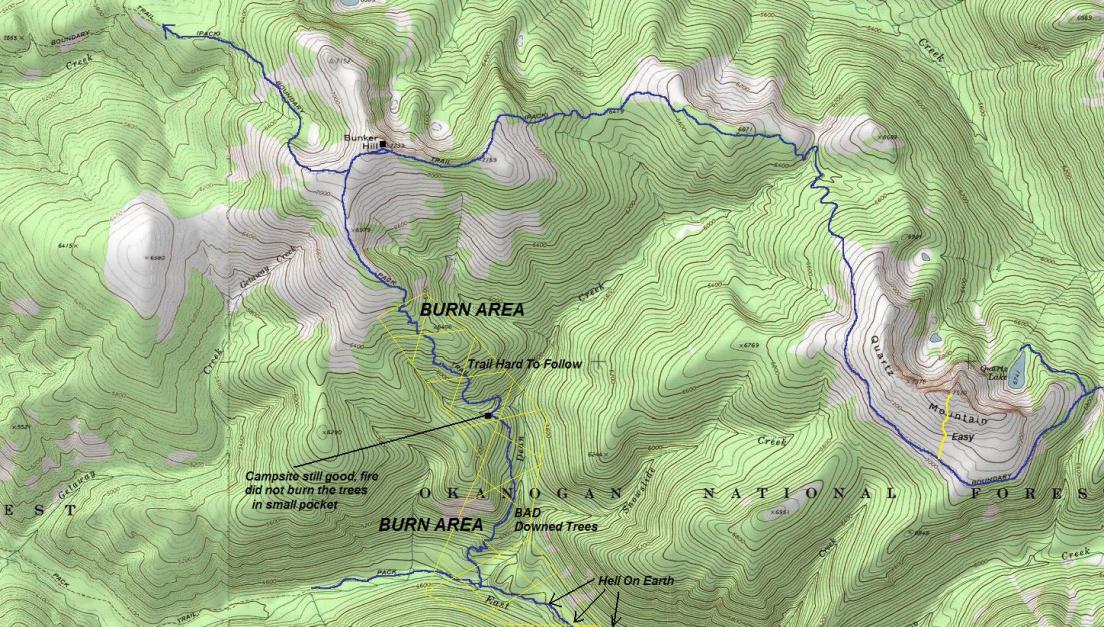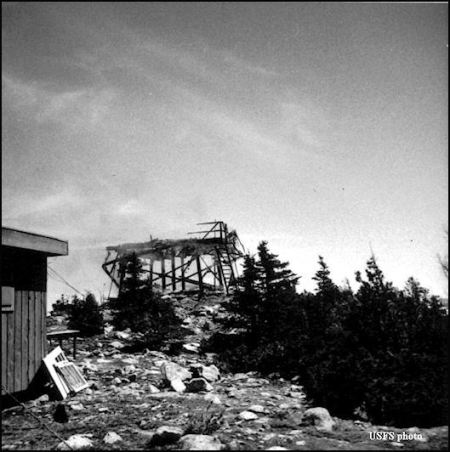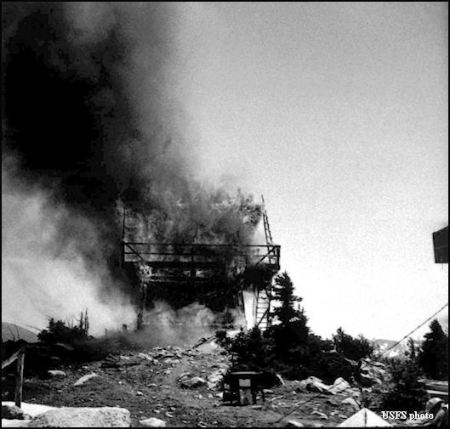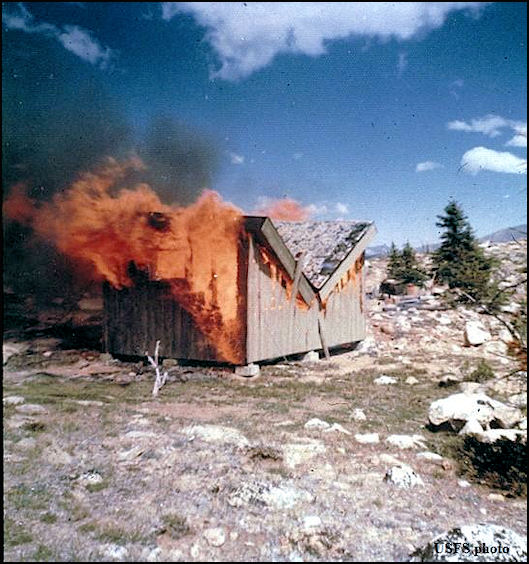 Shed burning in 1973
Osceola, Carru, Lago