Sourdough Mountain Lookout
Sourdough Mountain Lookout is accessed by one of the hardest designated trails in North Cascades National Park. The lookout is also one of the oldest lookouts in the United States. The views are some of the most scenic in Washington. The mountain sits between the Pickett Range, Ross Lake, Diablo Lake, Jack Mountain and the Snowfield Peak group. There are two trails up the mountain but the one described below is the most accessible called the Diablo Trailhead.
WillhiteWeb.com - Washington Hiking
Access:
Drive State Route 20 to mile 126, then turn left at the sign for Diablo. Park next to the river and tennis courts at the signed trailhead.
Route:
The first 3.5 miles climbs steeply up switchback through the forest. Then the grade eases a bit as it traverses the side of a ridge in the Sourdough Creek drainage. At 4.2 miles is Sourdough Camp on the creek, with just a few tent spots. Permits are required from the Marblemount Ranger Station. Now the final mile is full of views as the trail climbs up a meadow to the ridge top. Once on the ridge, a short walk takes you up to the lookout tower.
Distance: 5.2 miles
Elevation Gain: 5,200 feet
Summit Elevation: 6,120 feet
Access: Paved
History:
The lookout on top is a historic landmark. The summit of Sourdough was one of the first lookouts established by the U.S. Forest Service in 1915. Glee Davis built the original lookout in 1917. A neighboring peak to the west has the name Davis Peak after his name. The present building, dating to 1933, was rehabilitated in 1998-99. Bush Osborne chose the location to test his fire locating device. The Osborne Firefinder soon became standard equipment in lookouts.
Want more adventure from the lookout?
You can hike 3.5 miles along the ridge to the west into the Picket Range, all above treeline with alpine meadows and tarns.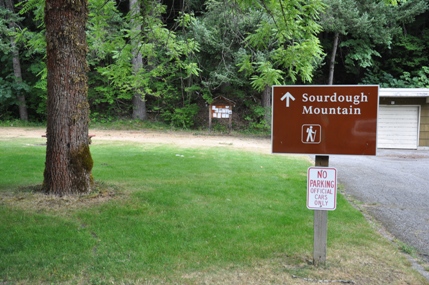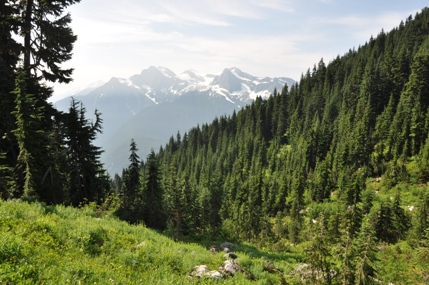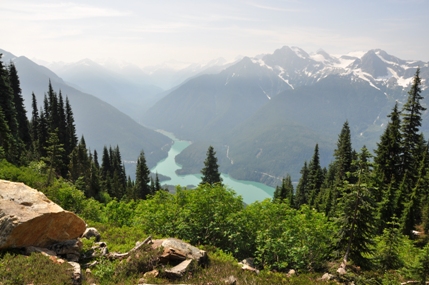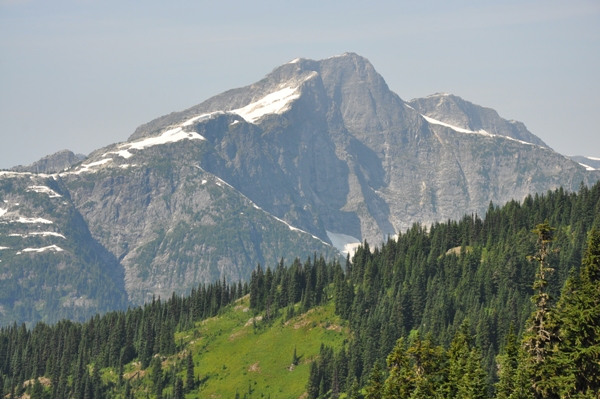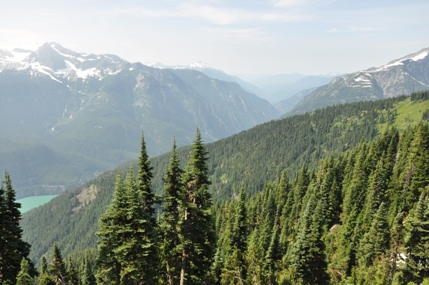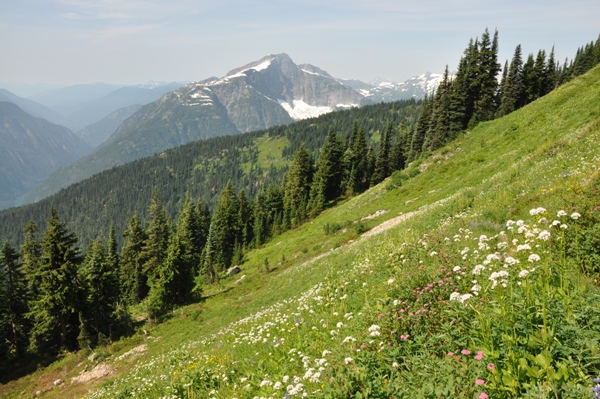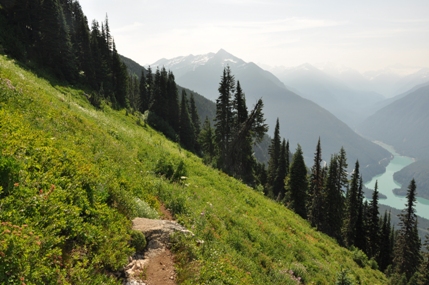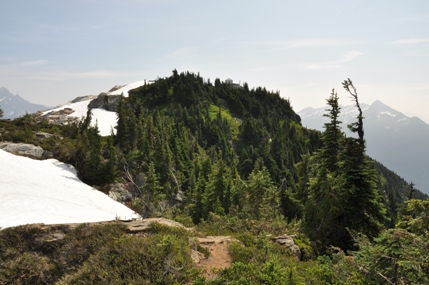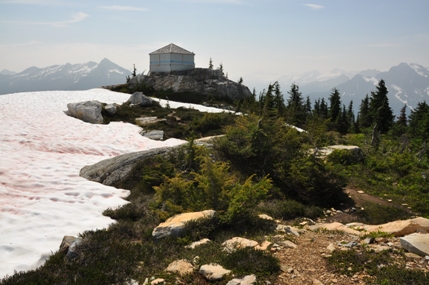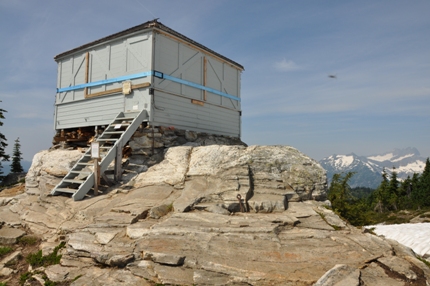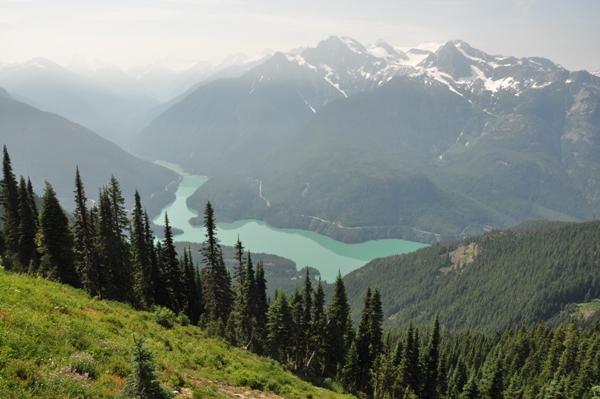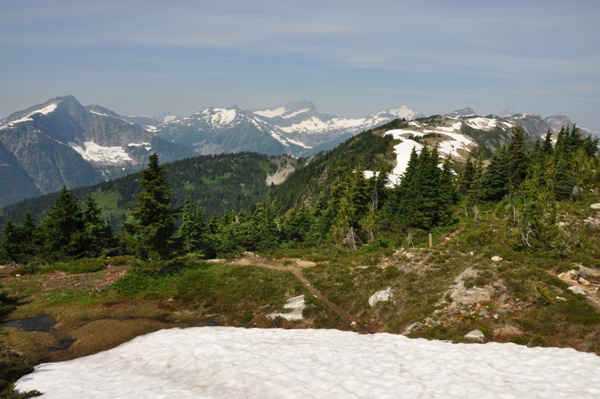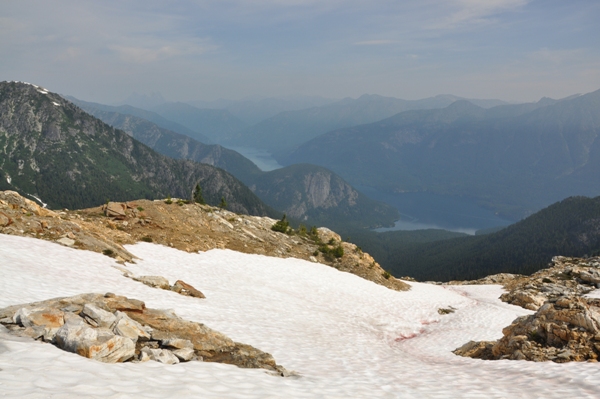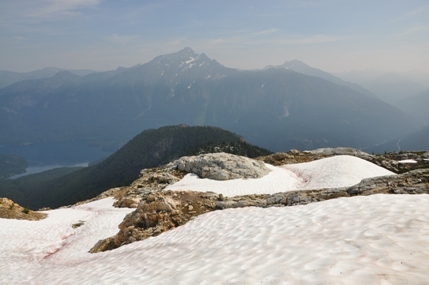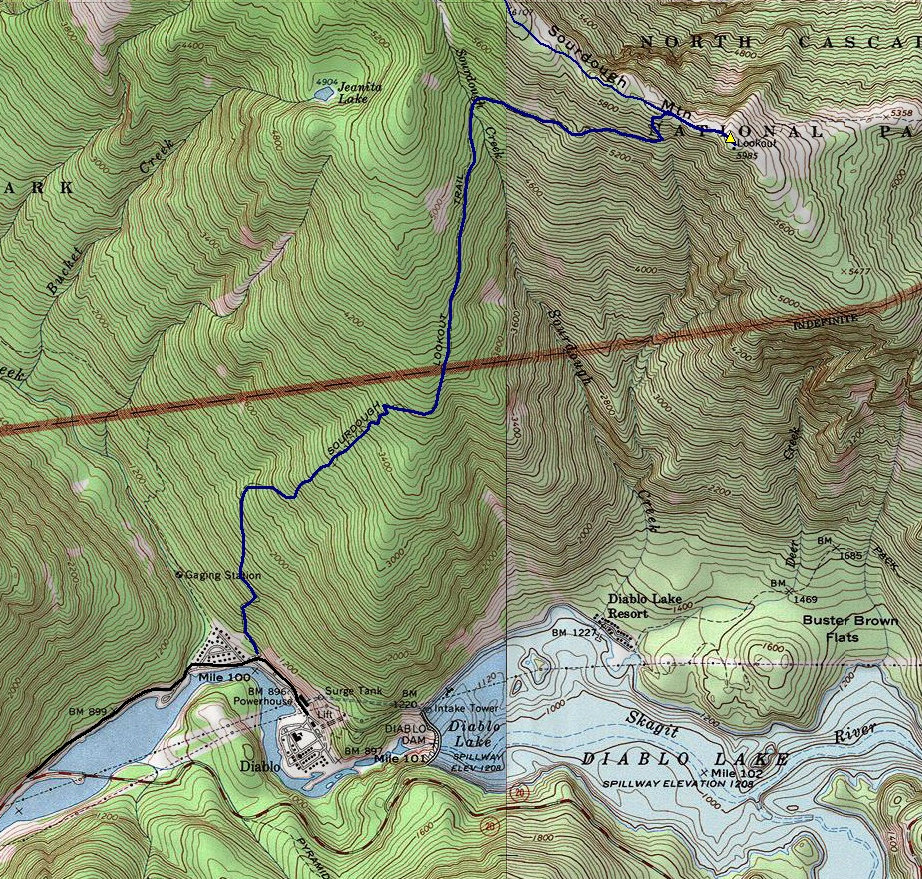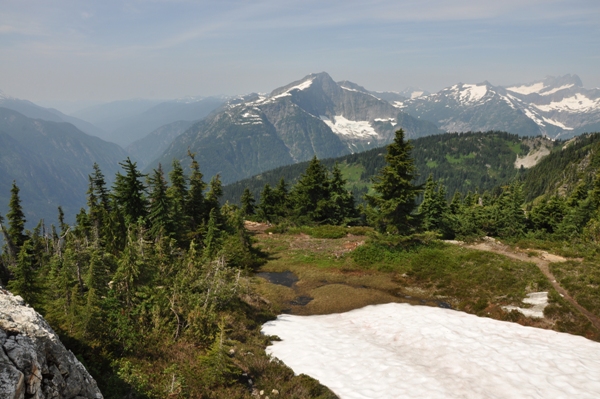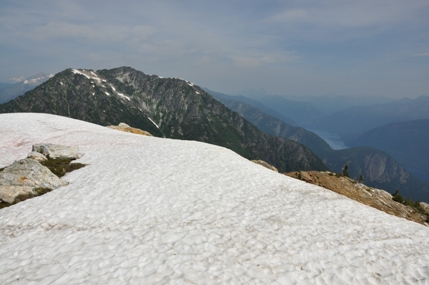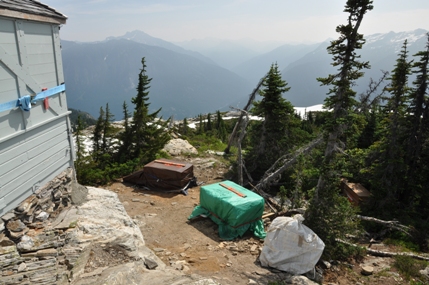 View from the lookout to Stetattle Ridge
Stetattle Ridge
Stetattle Ridge North
A forest fire broke out in Cle Elum on this morning blowing smoke over 100 miles directly into the area.
Trailhead sign
First views from the Sourdough Creek Camp area
On the trail looking down to Diablo Lake
Davis Peak from the trail
View down the North Cascades Highway corridor
North face of Davis Peak
First view of the lookout
Colonial Peak and Snowfield Peak group above Diablo Lake
Looking west to the Picket Range
Ross Lake from the lookout
Jack Mountain from the lookout
Davis Peak from the lookout