Graybeard Peak
Summit elevation: 7,965 feet
Elevation Gain: 4,000ish feet
Distance: 5 miles
Access: Paved
Graybeard Peak is a pyramid shape summit off the North Cascades Highway, accessed from the Easy Pass Trail. Maps just show the summit as Point 7965. Although the peak is in the vicinity of many of the top 100 highest Washington peaks, it didn't make the list. But, it does have over 1,000 feet of prominence and makes it onto Washington's Top 100 Steepest Peaks List.
Access
Route
Hike the Easy Pass Trail 3.5 miles to the pass with 2,800 gain. Turn left and climb the ridge three hundred feet, then traverse above and below rock bands. You'll end up dropping a few hundred feet to get into the basin below the summit. There is a nice pool of water in the basin. Climb a few hundred feet of scree to get into an obvious couloir. Near the top of the couloir, there is a 15 foot chimney that is class 4 but with no exposure. Once climbed over, within a short distance you are at a notch on the ridge and can look over the other side. Turn left and go up easy rock to the summit.
Washington Climbing
Take State Route 20 to mile post 151. The trailhead is well signed.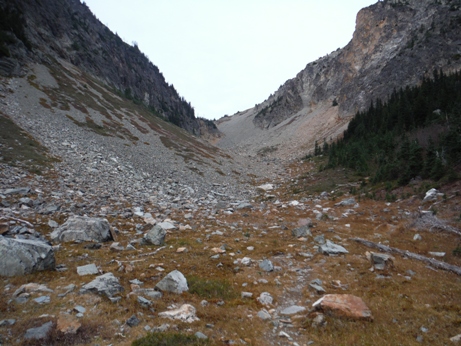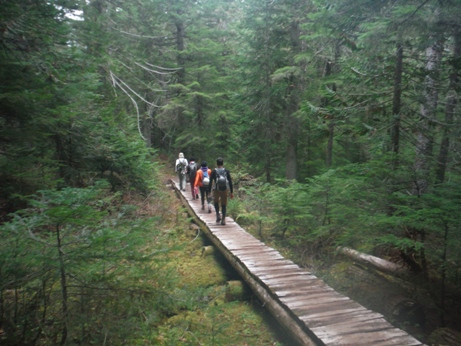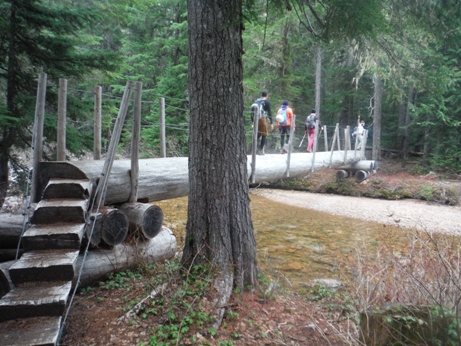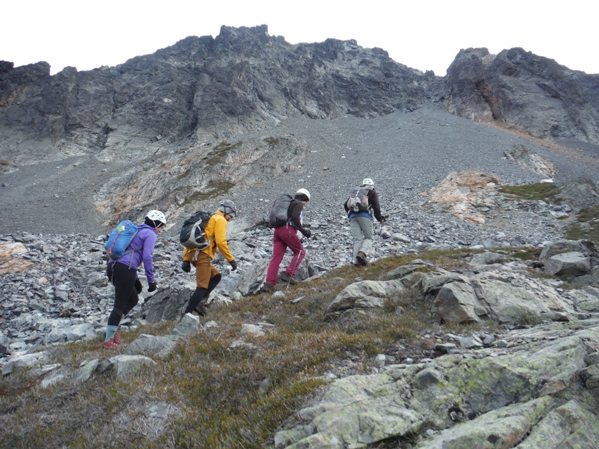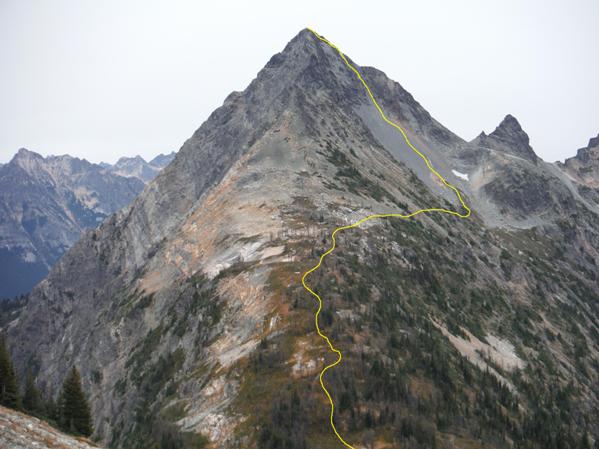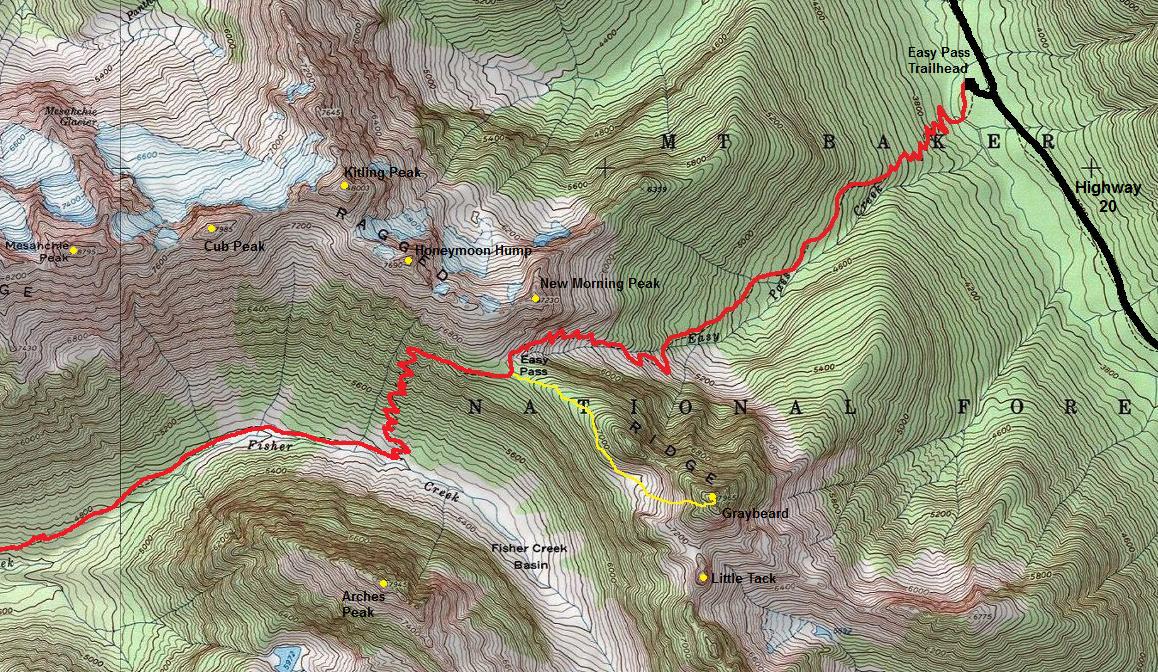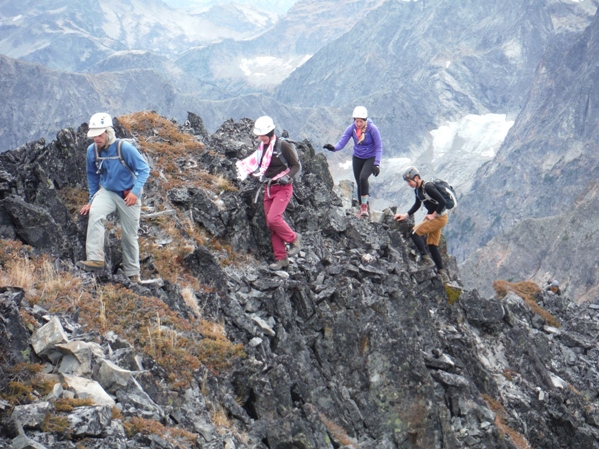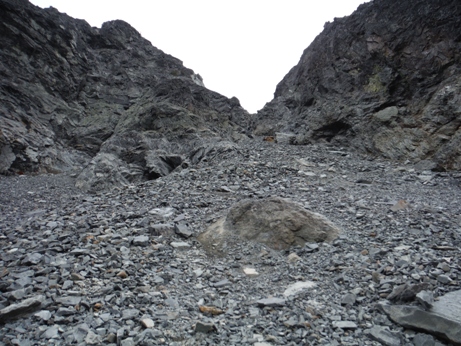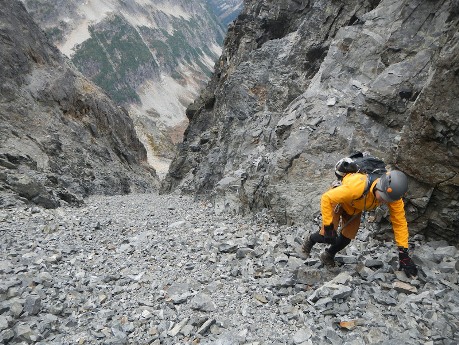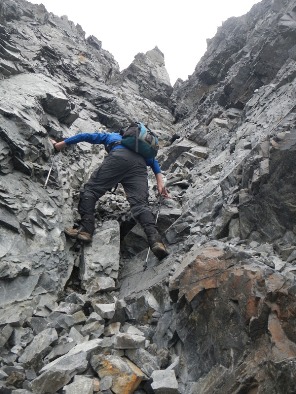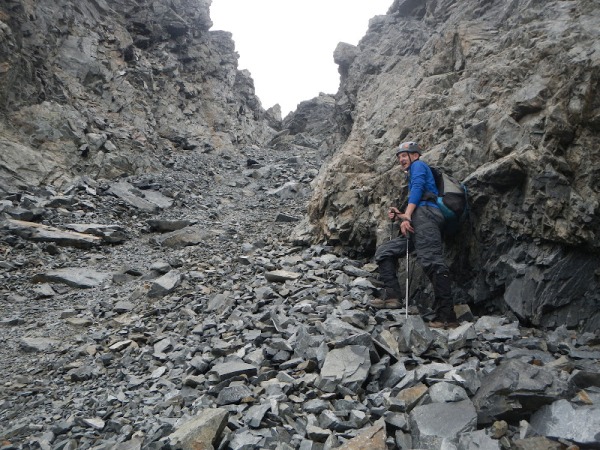 Heading to the notch in center-right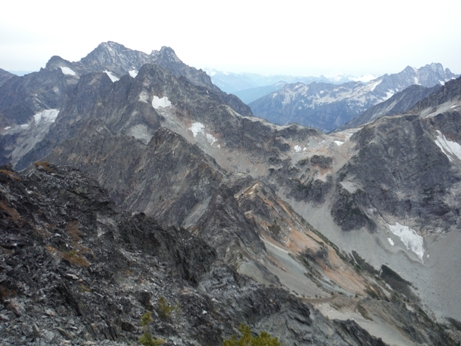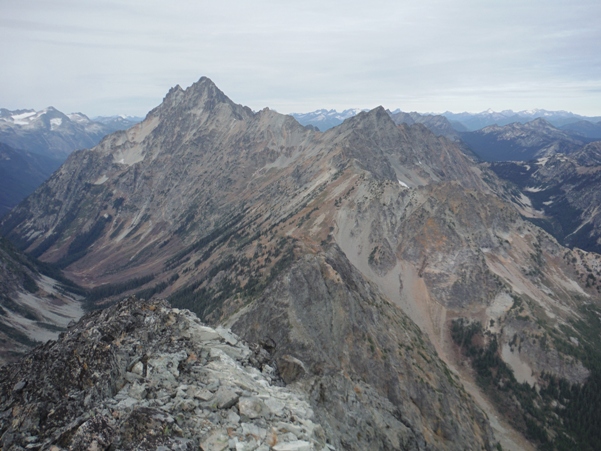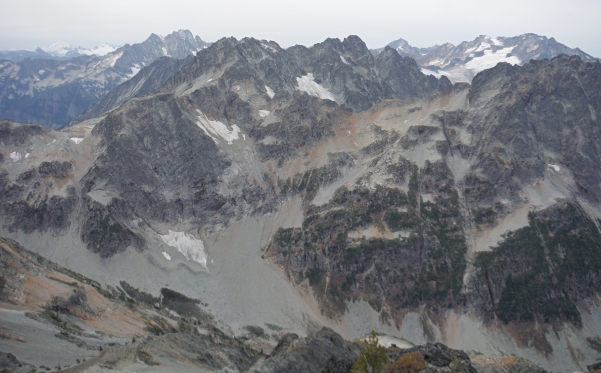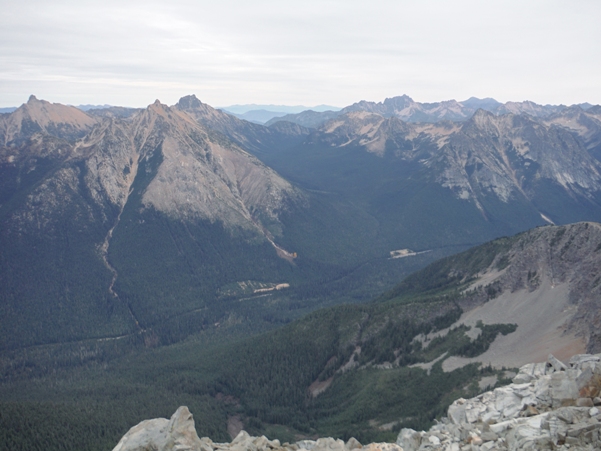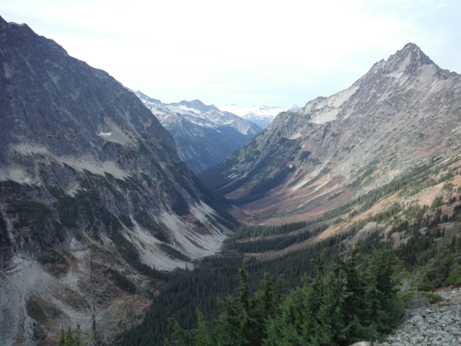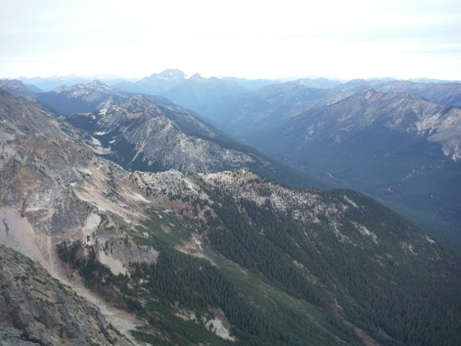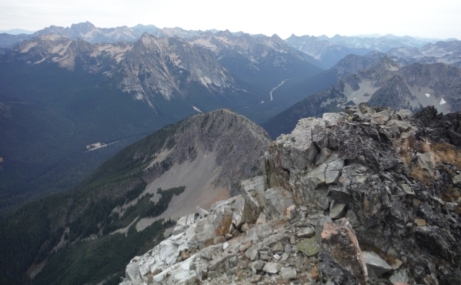 North Cascades Highway to Rainy Pass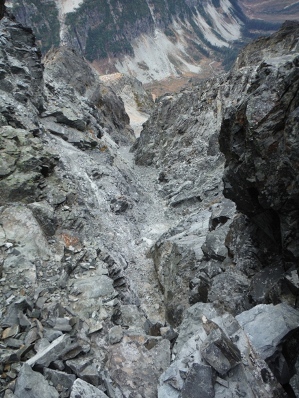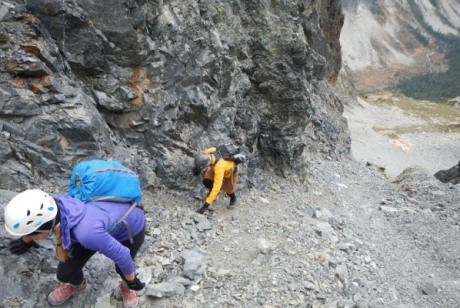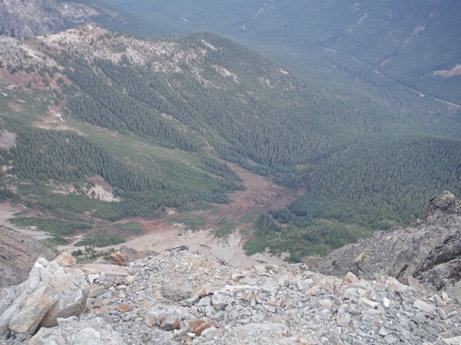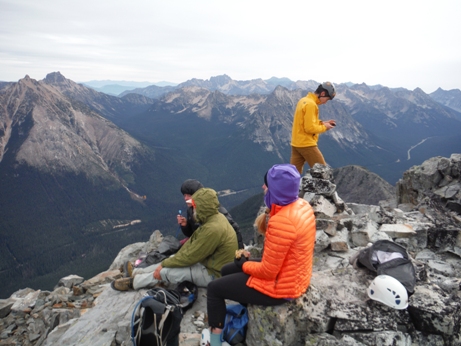 Crossing Granite Creek at the start of the trail
Easy part of Easy Pass Trail
Final section of the Easy Pass Trail
Fisher Creek Basin
On the talus nearing the gully
Climbing the gully
Fisher Peak and Black Peak
Looking NW with Jack Mountain in the distance
On the summit
Mount Hardy, Golden Horn, Tower Mountain, Silver Star
Mount Arriva
Mesahchie Peak & Kitling Peak
Arriving on the summit
The gully
Looking down the gully
Graybeard Peak and the route up from Easy Pass