Gardner Mountain & North Gardner Mtn.
Summit elevations: 8898 & 8956 feet
Distance: 12 to 14 miles
Elevation gain: 7 to 9,000 feet
Access: Good Gravel
Just west of Winthrop, North Gardner Mountain and Gardner Mountain are on the Bulger List as the 20th and 22nd highest peaks in Washington. Most make the trek in and climb both peaks during a weekend. As he highest point in the Lake Chelan-Sawtooth Wilderness Area and Okanogan County, the Gardners can have an incredible view. The hike in is pleasant to Gardner Meadows but the scramble up to the summit isn't as enjoyable until the high ridges are reached.
Washington Hiking & Climbing
Just south of Winthrop on Highway 20, shortly after crossing a small bridge, turn right onto Twin Lakes Road. After 1.3 miles, turn right onto Wolf Creek Road. After 2.8 miles on Wolf Creek Road, turn left onto Left Fork Wolf Creek Road. After 3.8 miles, the road forks. Veer left at the fork, continuing another 0.6 miles to the Wolf Creek Trailhead and large parking area.
Access
Hike 10 miles along the Wolf Creek Trail to Gardner Meadows. Leave the trail and get on the west side of the small stream flowing south from Gardner Mountain. Climb uphill, staying west of the small stream. At 6,200 feet, a small meadow basin is reached. Keep going heading to the ridgeline. There are a few gullies to contend with, work around cliffs and find yourself close to the summit. For North Gardner work your way into the bowl below point 8,487. Once you are at point 8,487, from a distance the traverse to North Gardner looks like it requires some scrambling but it doesn't get above class 2. You have two options traversing between Gardner and North Gardner. Taking the ridge is the Gardner Traverse and is reported to have some tricky scrambling. The safer route is to drop down to 7,400 feet below the cliffs (both shown on map).
Route
The only information on this location is that in the 1930s, there was a pole platform tower, and possibly a cabin. It was shown in DNR records but nothing was known. The 1950 & 1962 USGS parties made no mention of any lookout.
Lookout Site on Gardner Mountain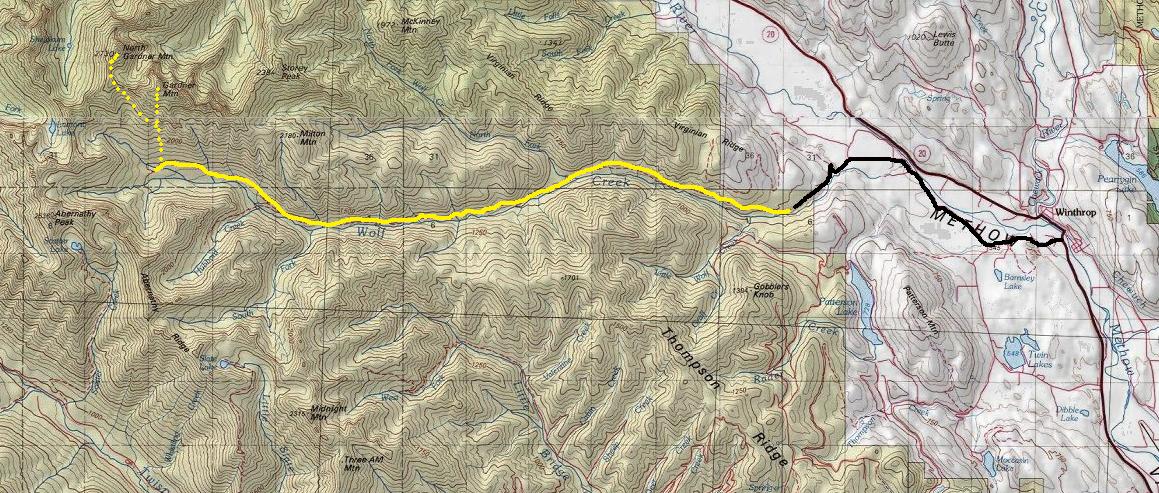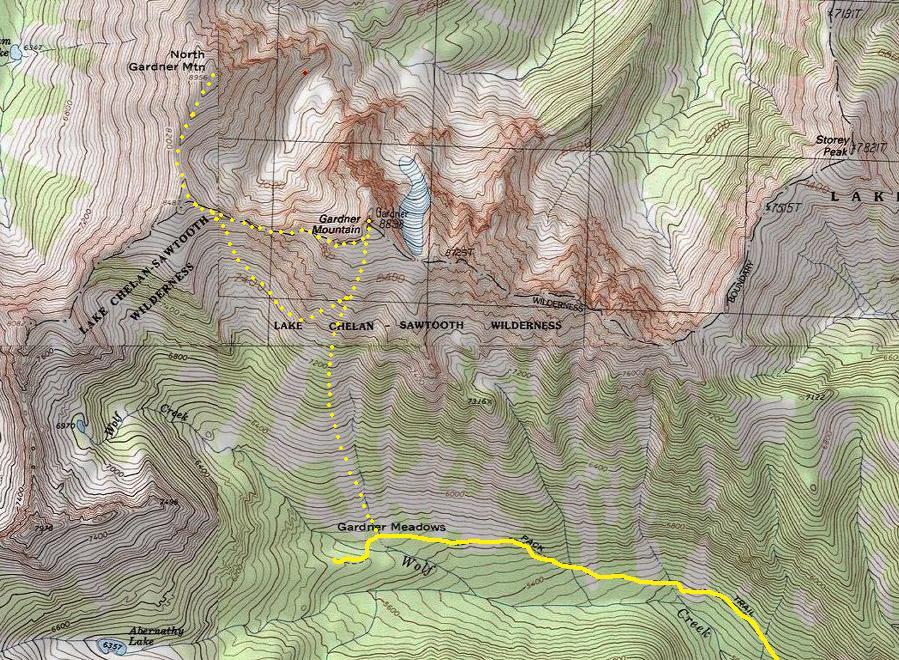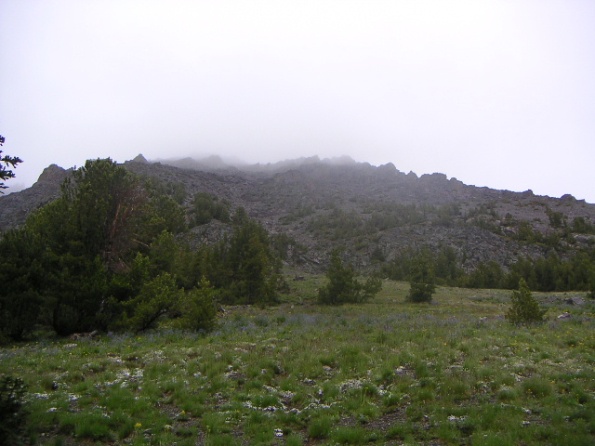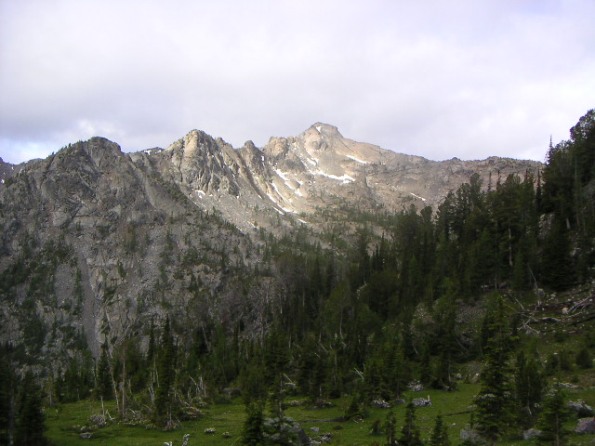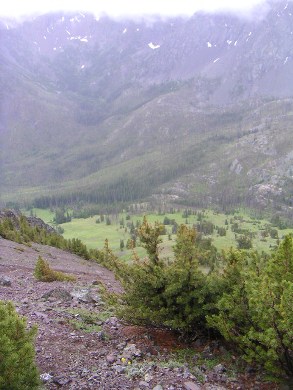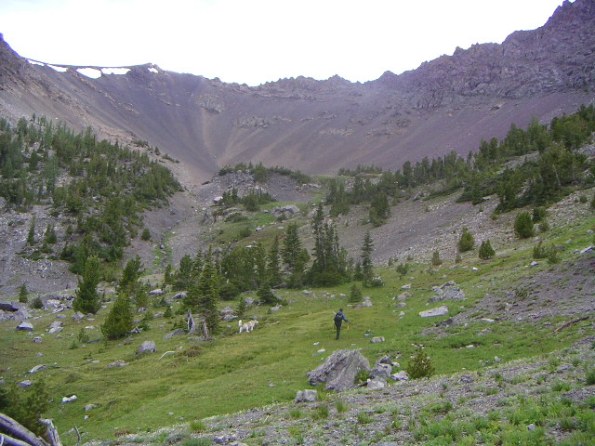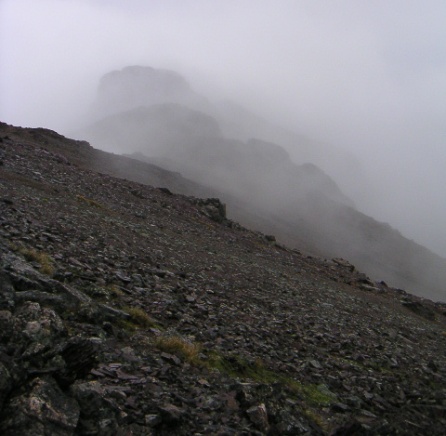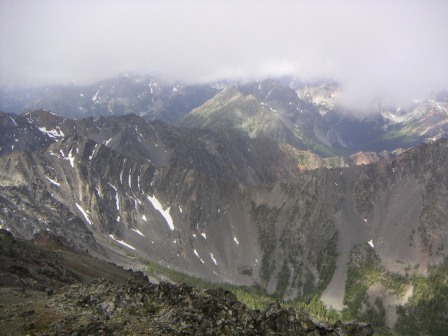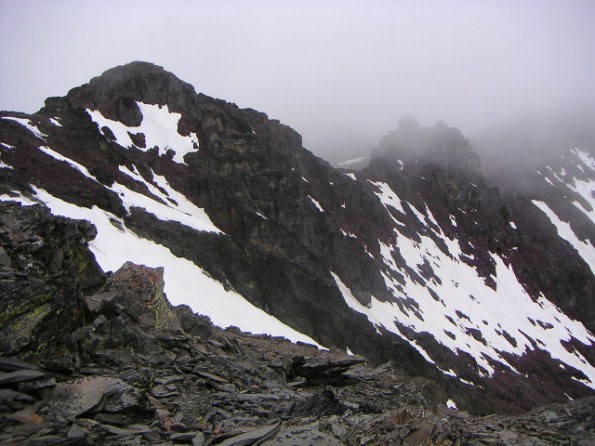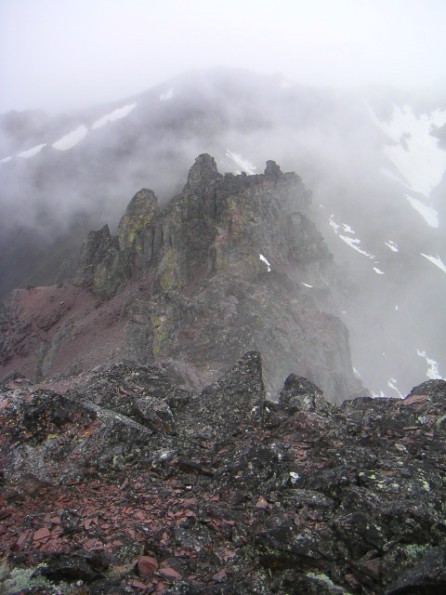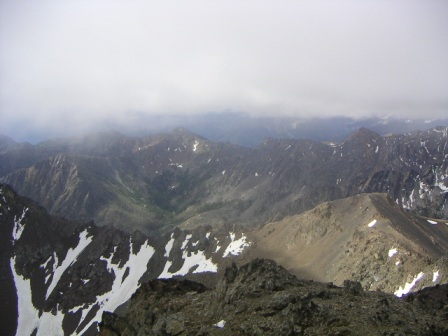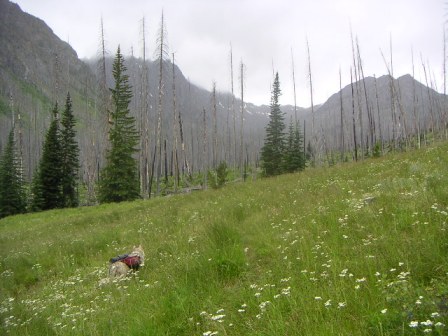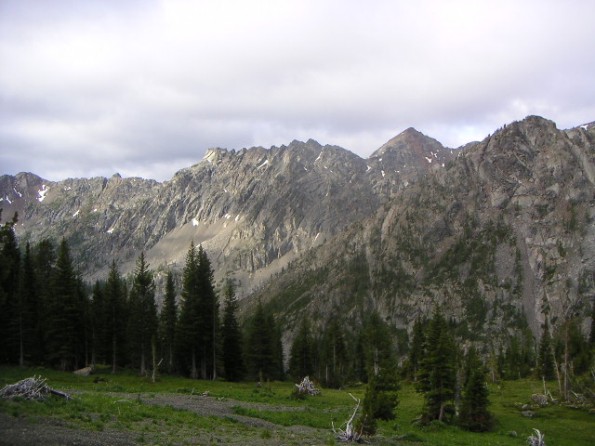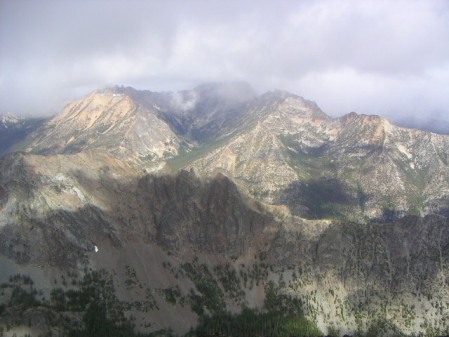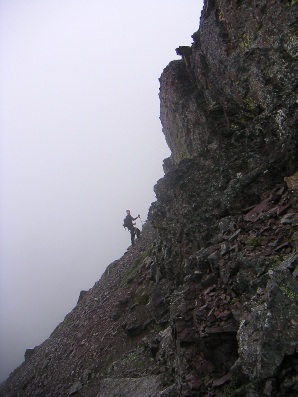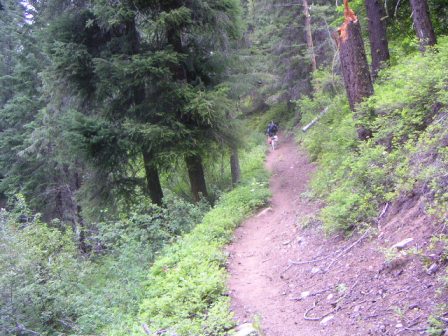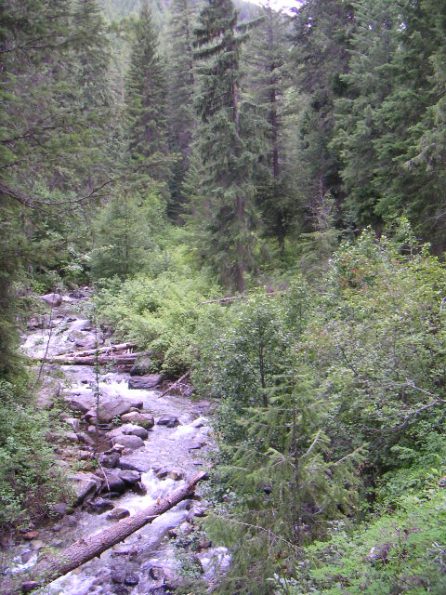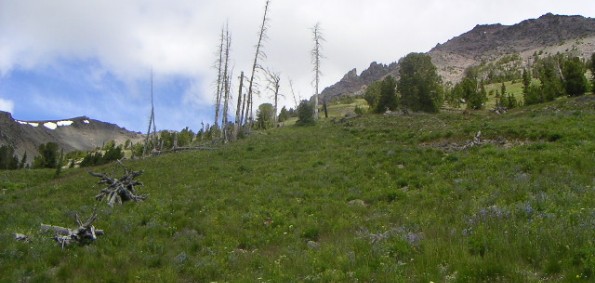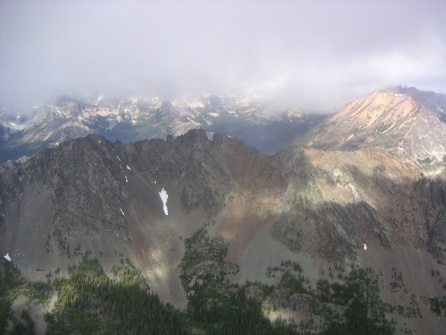 Wolf Creek Trail