Dock Butte
The mountains of the North Cascades are not easy but Dock Butte has a road high on its shoulder allowing hikers to get close to the summit. Any high view in the North Cascades is going to be incredible because of all the rugged peaks around. Dock Butte offers a 360 degree vantage point of a good number of the big ones like Baker, Shuksan, The Twin Sisters, Blum and Bacon. Far below is Baker Lake but Mt. Baker itself is the star of the show with the immense Easton Glacier in your face. If all this isn't enough, a short side trail goes to Blue Lake, a small scenic lake in a cirque. Dock Butte is one of Washington's prominence peaks ranking #101 with 2,309 feet of prominence.
WillhiteWeb.com - Washington Hiking
Access:
Follow Highway 20 east from Burlington/Sedro Woolley to Hamilton. A few miles past Hamilton is a sign for Baker Lake. Turn left and follow the Baker Lake Road/Grandy Lake Road for 12 miles. Turn left on F.S. Road 12 where a sign has multiple trails on it. From there follow signs for Blue Lake Trailhead, as well as follow the map below as there are many roads including new ones.
Route:
After 1/4 mile, the left fork leads a half mile to Blue lake. Take the right fork to Dock Butte. The trail steadily climbs with occasional switchbacks. It isn't long and the trail starts offering views to distant mountains. Near the top, a few shortcut paths shoot off toward the summit. Going too early in the season will have snow patches. This trail is popular with beginners.
Distance: 2 miles
Elevation Gain: 1,400 feet
Summit Elevation: 5,239 feet
Access: Good Gravel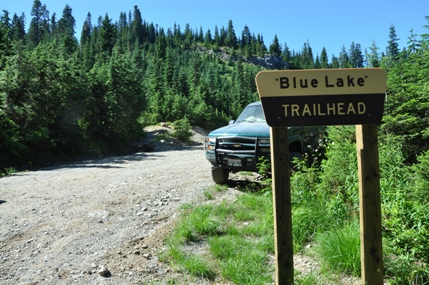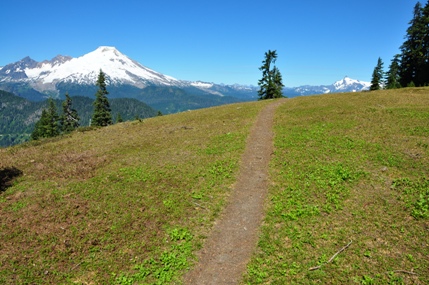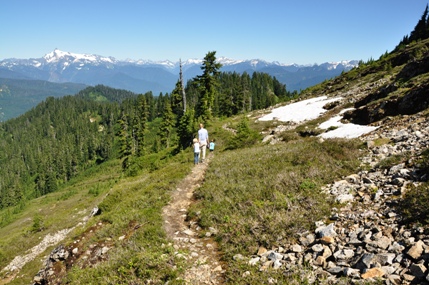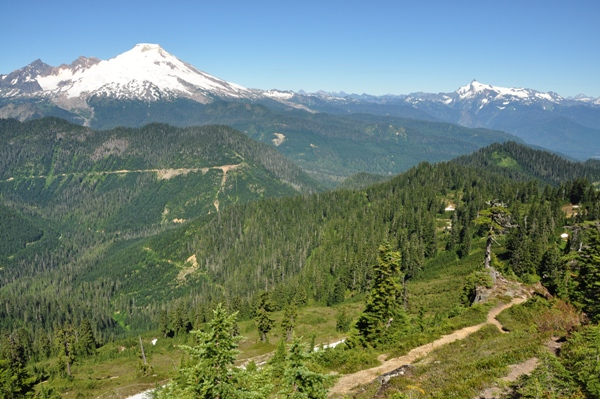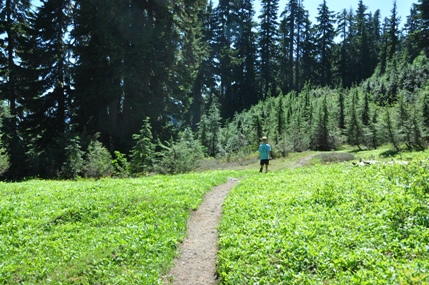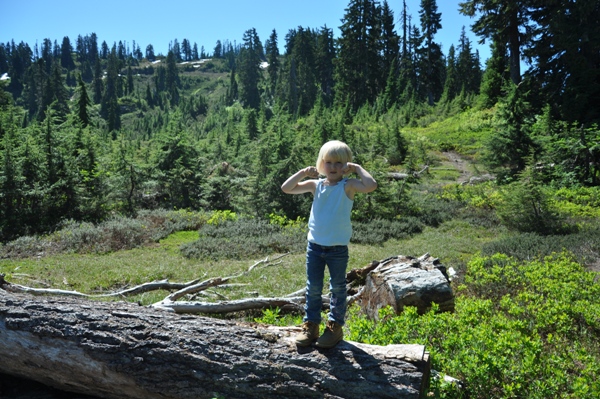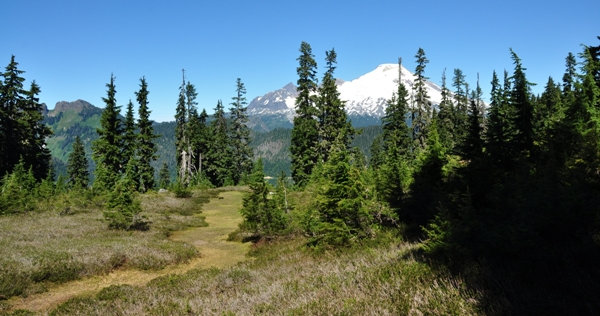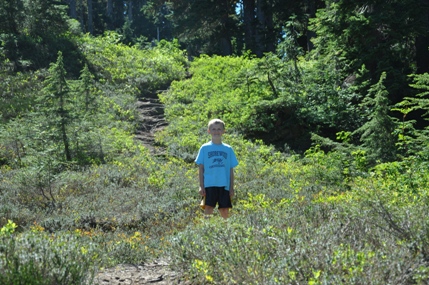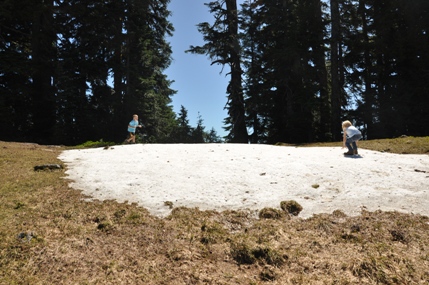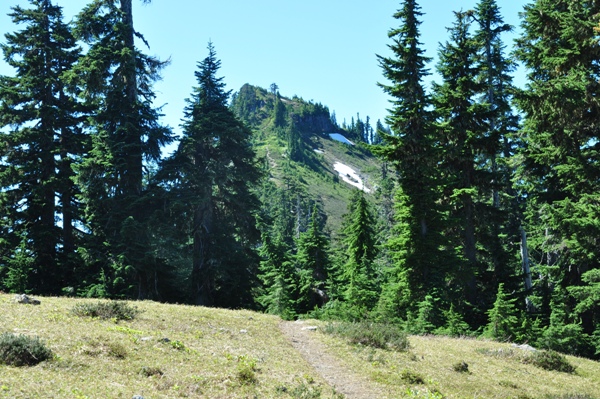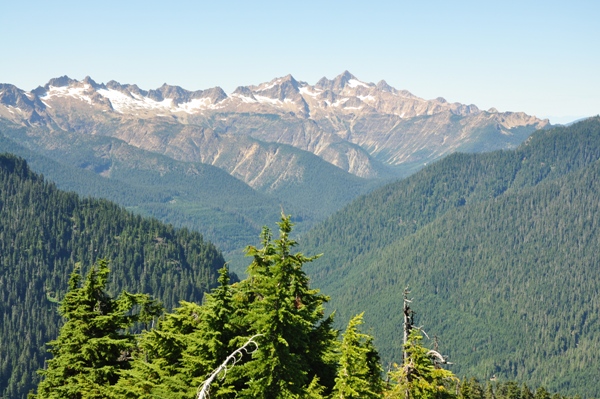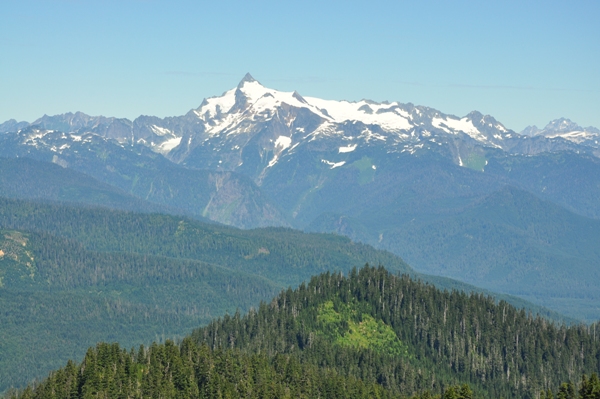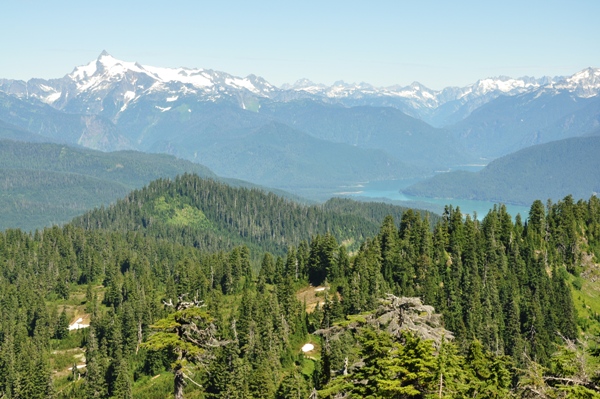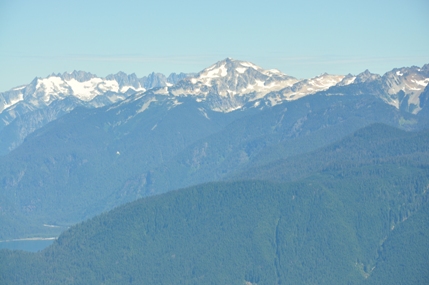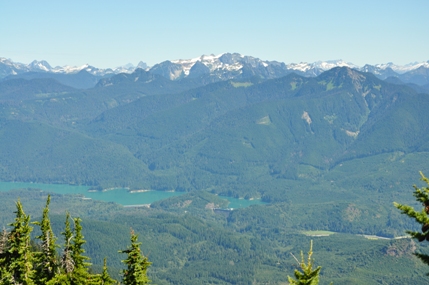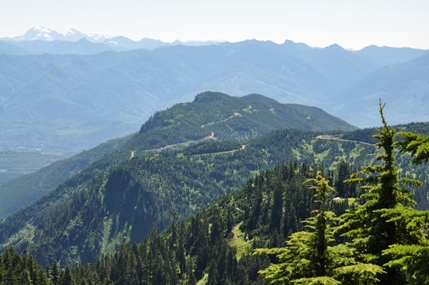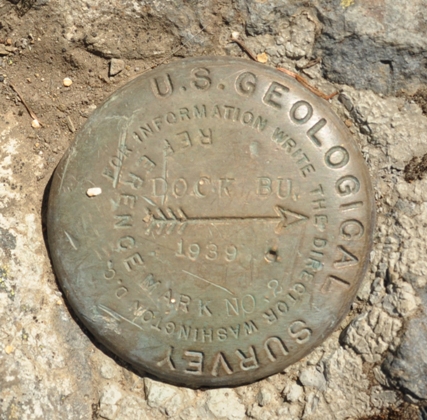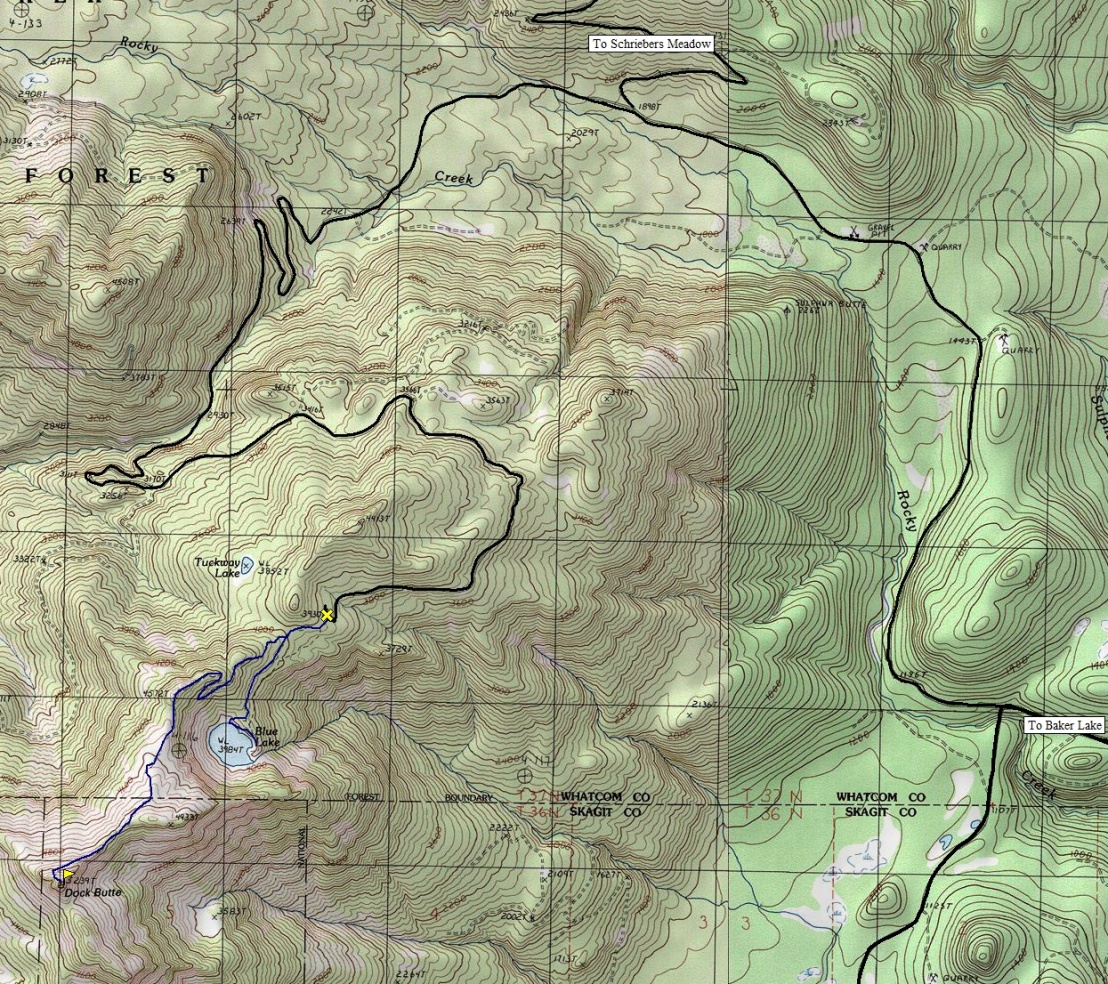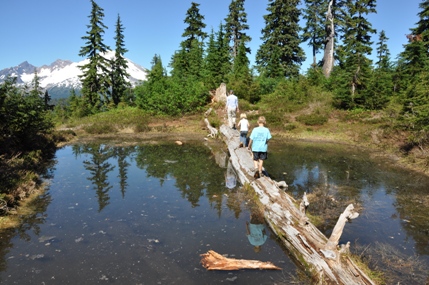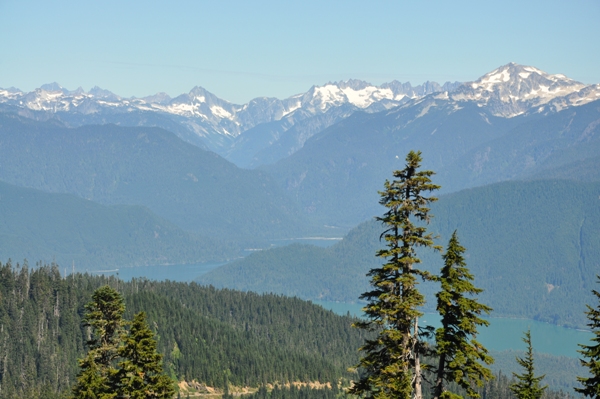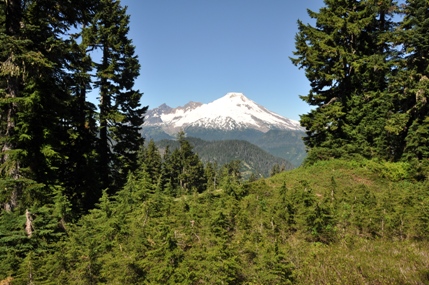 Bacon Peak
Mount Shuksan and Baker Lake
Twin Sisters Mountain
On the trail with the final summit in view
Blue Lake Trailhead
Snowball fight
On the trail looking north
Mount Blum
From the summit looking north to Mt. Baker and Mt. Shuksan
Looking Southeast
A Dock Butte Reference Mark #2
Slight detour on the way down
Mount Shuksan
Zoom up the Baker River into the Picket Range
Mount Baker
Lookout History:
The lookout built in 1935 was an L-4 cab. The USGS visited in 1939 and placed some benchmarks, making mention of the lookout. The building was destroyed in 1964.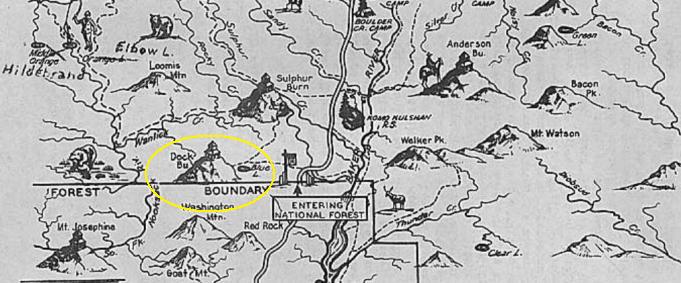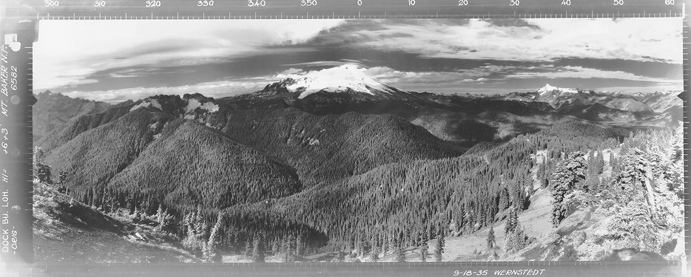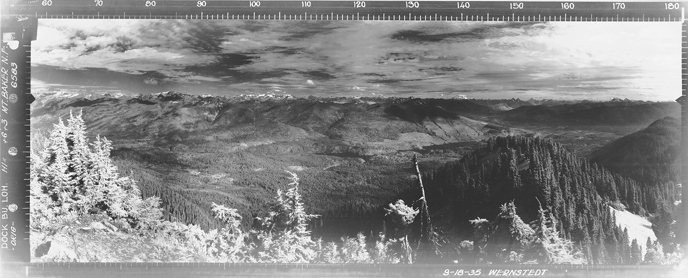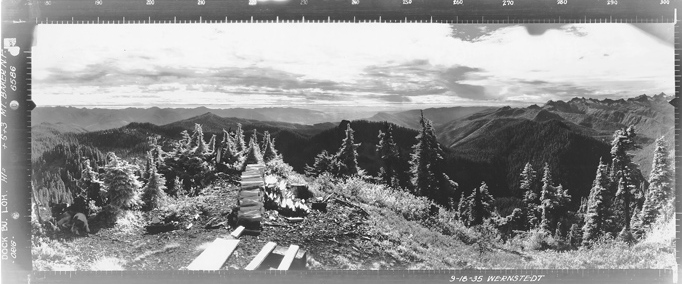 1935 Recreation Map
Southeast 9-18-1935
North 9-18-1935
Southwest 9-18-1935