Mount Stuart
Distance: 6 miles (Cascadian Couloir Route)
Elevation Gain: Over 8,000 feet
Summit Elevation: 9,415 feet
Access: Good Gravel
Mount Stuart is a non-volcanic peak but has the same allure to many Washington residents as the bigger Volcanoes do. Stuart rises fairly high above its neighbors and has an extremely astatically pleasing last 1,000 feet. Stuart is the highest peak in the Alpine Lakes Wilderness as well as a Ultra Prominence Peak. Stuart is also the single greatest mass of exposed granite in the United States. There are many routes up but I will only be describing the class 3, standard basic route.
From I-90 near Cle Elum, take the Wenatchee exit 85 and follow the signs to Wenatchee on State Route 970. Drive about 7 miles and turn left on the Teanaway River Road. Drive 13 miles to a fork. Take the right fork (Road #9737) until it ends at the trailhead in approximately 9 miles. "North Fork Teanaway" signs for 23 miles to the road-end at the Esmerelda Basin Trailhead parking lot.
Follow trail #1394 for a short distance to the junction with the Ingalls Lake Trail #1390, take a right. Follow it to the intersection with the Long's Pass Trail #1229 for another right that climbs to Long's Pass at 6,300 feet. From the pass, descend on switchbacks to a basin at 4800' where there is some campsites (before you reach the Ingall's Creek Trail). Once at the Ingall's Creek Trail, go right and hike down the valley for about 1/2 mile to a clearing. Head up off trail through a boulder field towards the obvious Couloir. The Couloir opens up to talus slopes. Ascend to a snow field below the false summit. Climb the snowfield or skirt it to the left. A final ridge traverse of class 3 and you are there. Early season climbers will need ice axe and crampon skills. Later in summer, I've seen boy scouts and even dogs make it to the summit.
Cascadian Couloir Route:Route:
Access:
WillhiteWeb.com: Washington Hiking & Climbing
Mount Stuart and Sherpa Peak from the Earl Peak area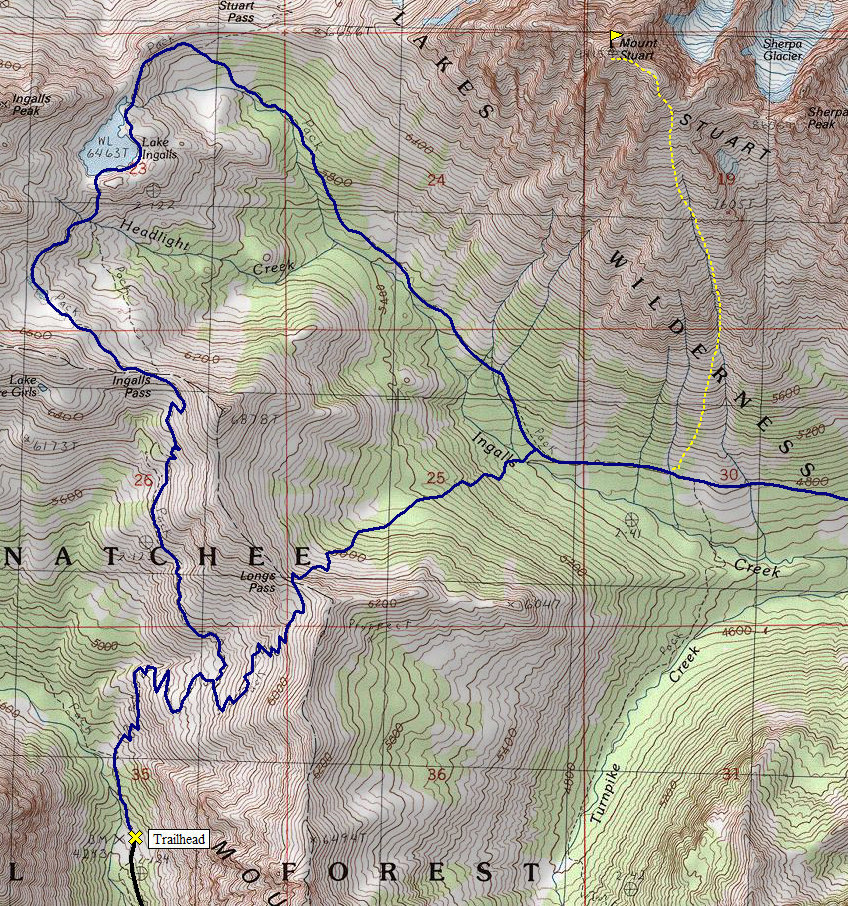 Mount Stuart from Colchuck Peak
Mount Stuart from Ingalls Lake
Mount Stuart from Cle-Elum rest stop on I-90
Apparently I did not have a camera when I went up so I don't have pictures of the route.
This route can be climbed in one long day if you are in shape. It was exhausting but that's how I did it. A 2-3 day trip could be made by doing a loop trip returning via Ingalls Pass and Lake (I showed it on the map below).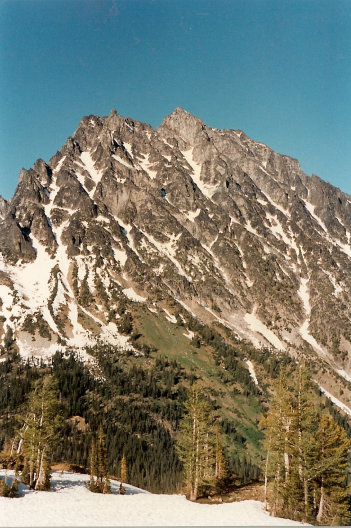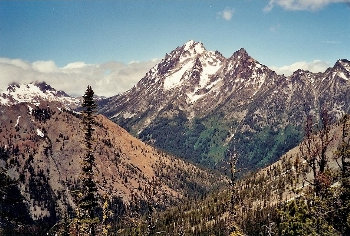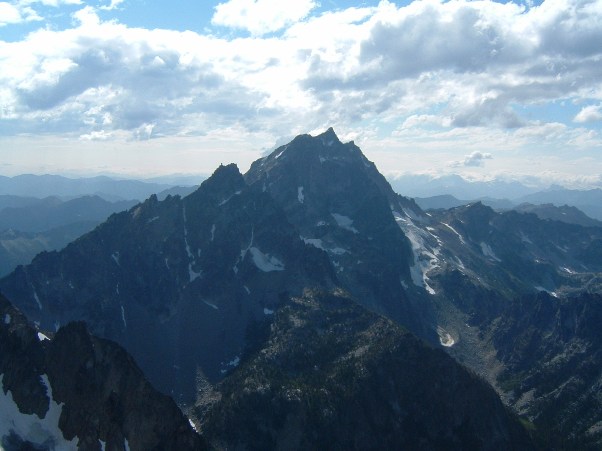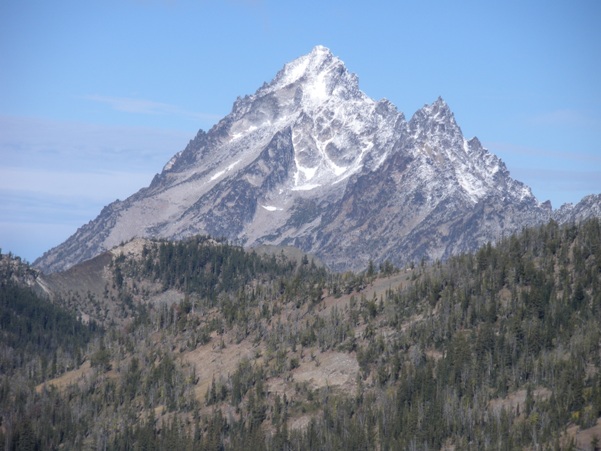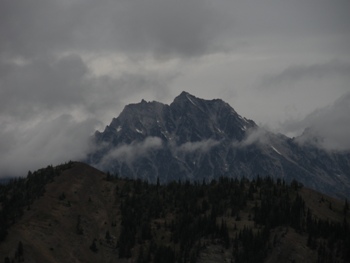 Mount Stuart from Jolly Mountain
Mount Stuart from Colchuck Mountain
Mount Stuart from Miller Peak area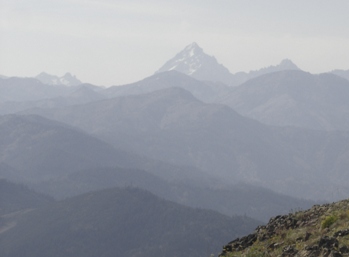 Mount Stuart from Diamond Head