WillhiteWeb.com
Glacier View is a popular hiking destination. It is a highpoint along a long ridge that parallels the western boundary of Mount Rainier National Park. There are several peaks along the ridge and Glacier View is not one of the highest but does have the best viewpoint. The map below shows an additional 6 mountains that have over 300 feet of prominence. Still, it is Glacier View that has an unobstructed vista with no bushwhacking required. It was once the site of a fire lookout.
Glacier View
Distance: 3 miles
Elevation Gain: 900 feet
Summit Elevation: 5,450 feet
Access: Good Gravel Roads
From Elbe, head east on Highway 706 toward the Nisqually Entrance to Mount Rainier National Park. A few miles past the small town of Ashford, look for signs for Forest Road 59. Turn left on Forest Road 59 and follow it to the trailhead.

Access
First the trail climbs a short steep switchback to reach the ridge. Turn north and follow the trail through nice old growth forests on ridges and traverses and around highpoints. There are a few trails branching off toward small lakes. Follow your progress on the map as you go.
Route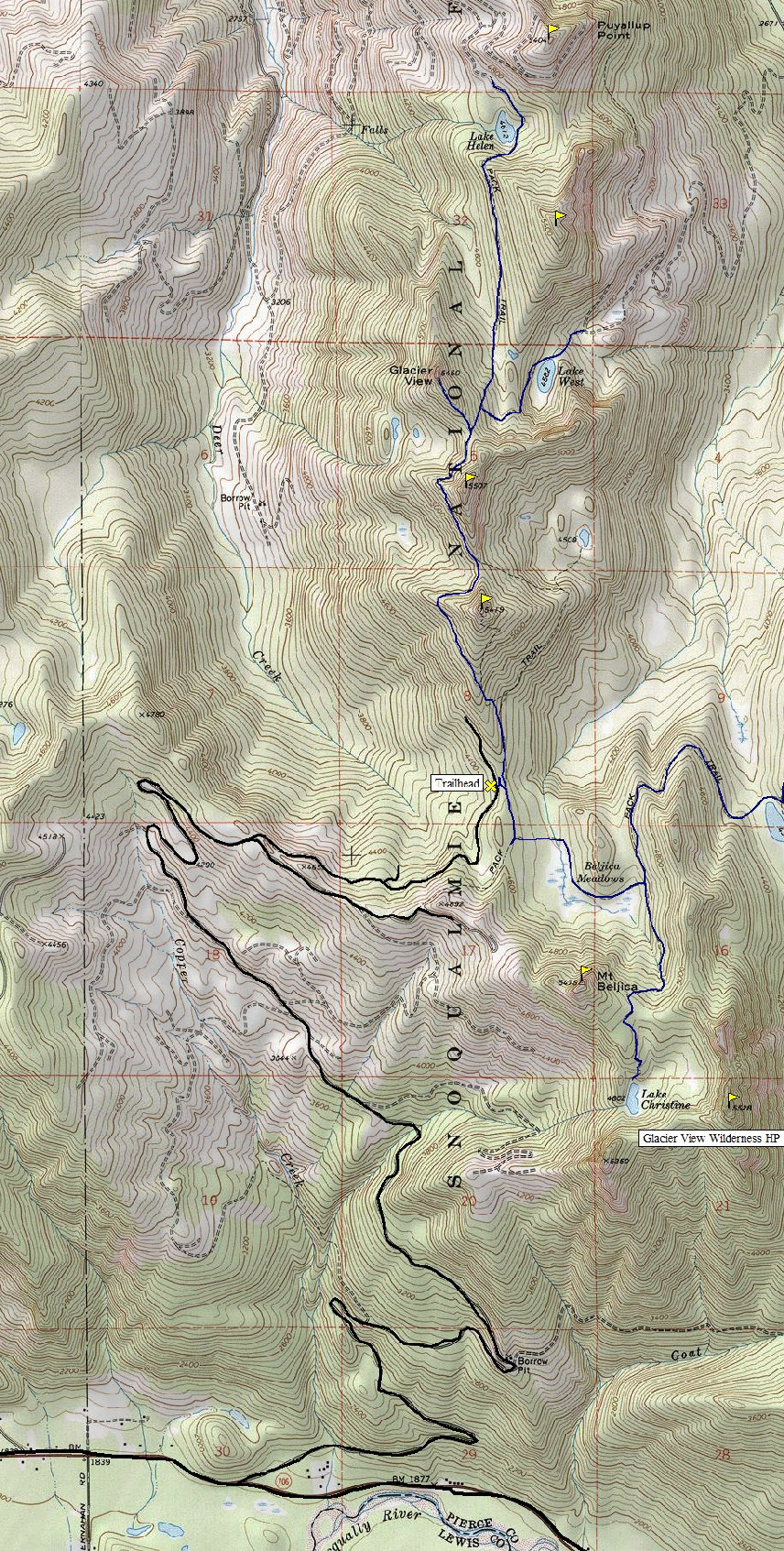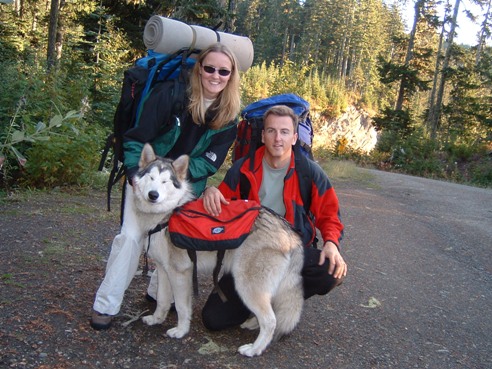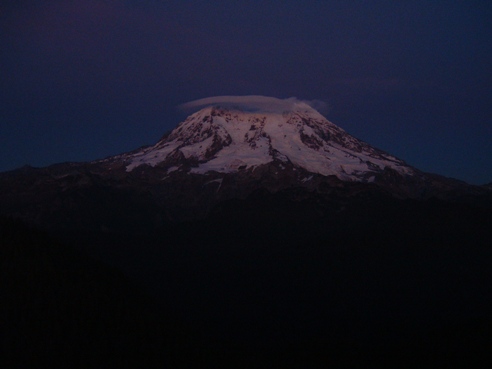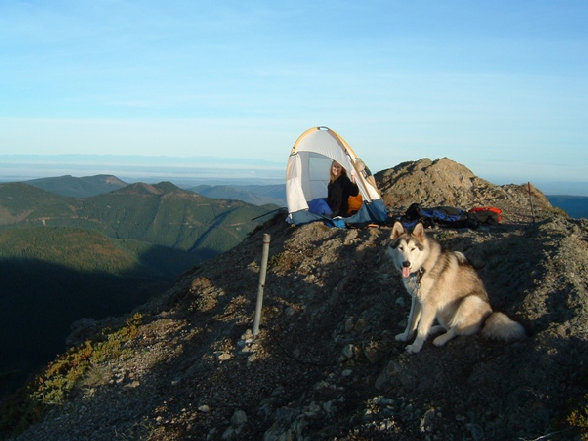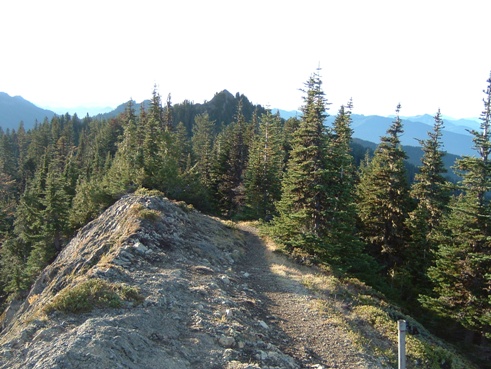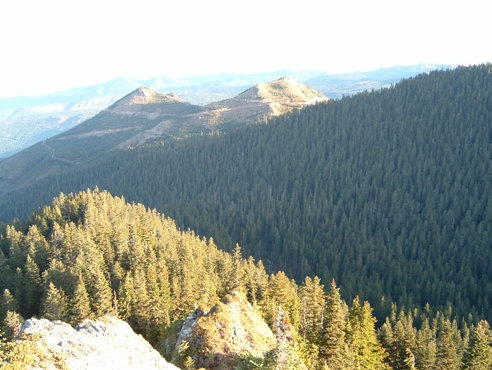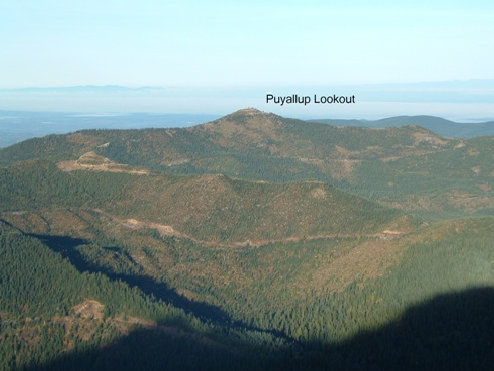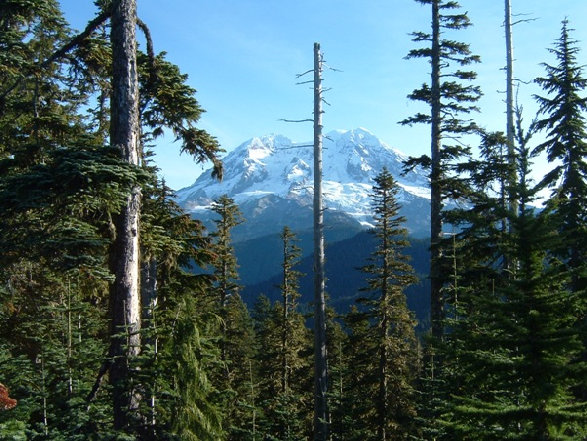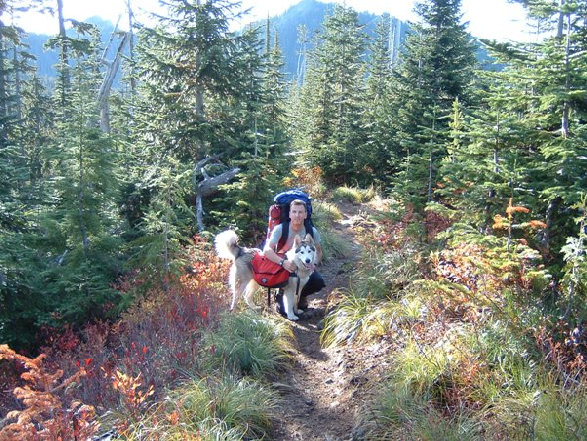 Looking south from the summit to point 5507
Mount Rainier after sunset
At the trailhead
Camping on the summit of Glacier View at the lookout site
A view of Mount Rainier on the ridge above the trailhead
Looking west to the Puyallup Lookout
On the trail
A clear-cut Puyallup Point
Built about 1934, this L-4 cab was removed in 1960.
Lookout History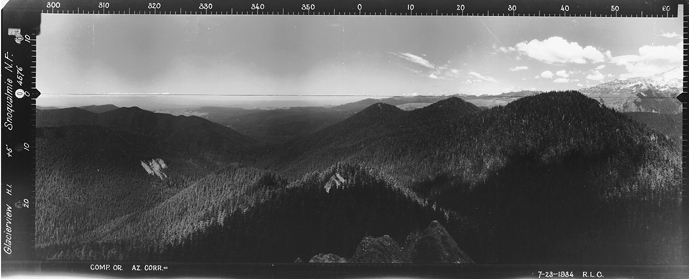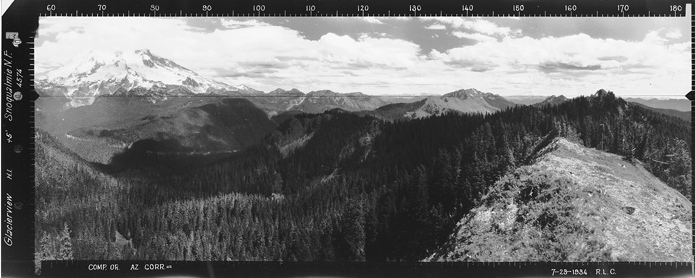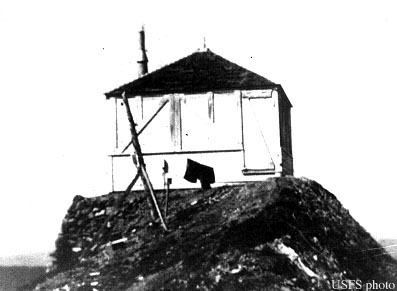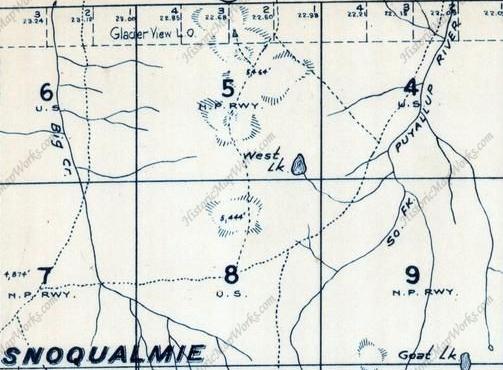 Glacier View Lookout in 1940
1951 map
North View 7-23-2016
Southeast View 7-23-2016
Southwest View 7-23-2016