Crystal Peak Lookout (also known as Crystal Lake LO or Crystal Point LO)
Summit Elevation: Just below 6,595 feet
Distance: 4 miles
Elevation gain: 3,500 feet
Access: Paved
As one of the 8 lookout structures in Mount Rainier National Park, this one was built in 1934 under the same construction contract as Tolmie Peak, Mount Fremont and Gobblers Knob. These 4 structures were built by a Seattle company with hip-roofs, two-storys, 14x14 lookouts with encircling balconies with the lower room being used for storage. The others have survived but Crystal Peak is now gone, lasting until the late 60s or early 1970s. The structure was situated just below the summit on an uneven surface, nothing remains but the concrete footings.
Washington Lookout Sites
Twice I have been up this peak but I never took photo's at the lookout site. I wrote this trip report:
I will return a third time and take my own summer pictures but for now, this page will have pictures taken from the internet.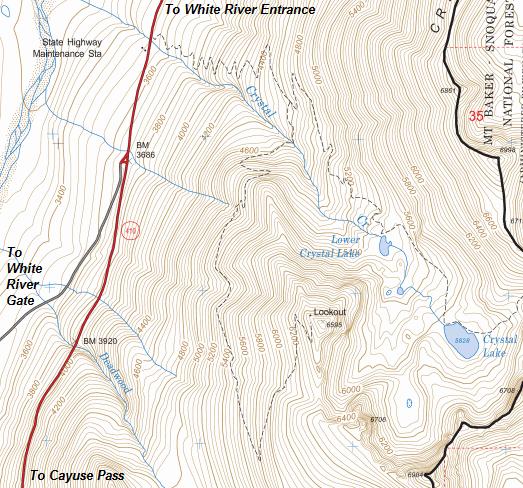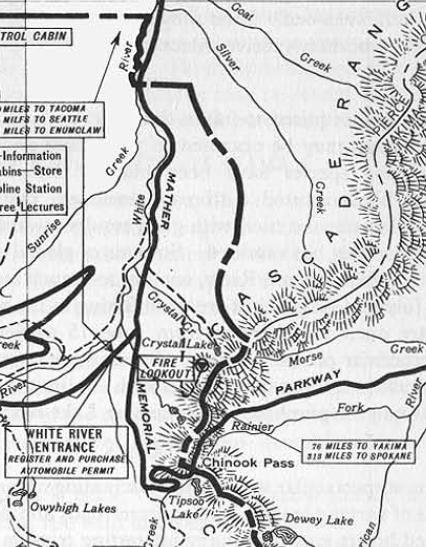 An early Mount Rainier National Park recreation map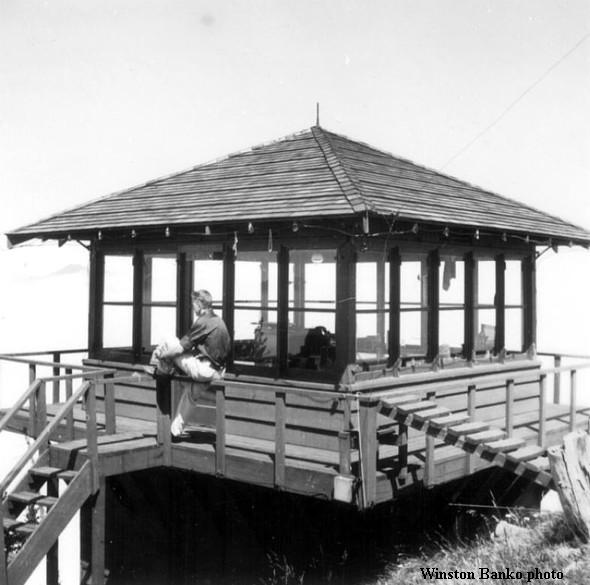 Footings on an uneven slope at the lookout site below the summit
Crystal Peak Lookout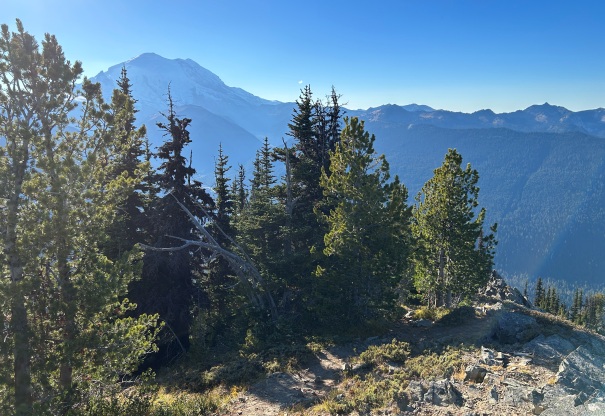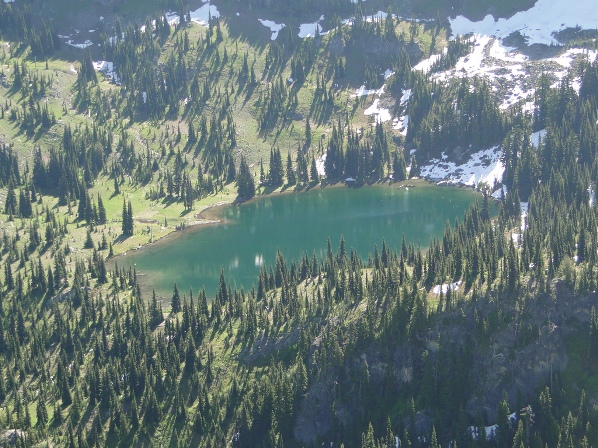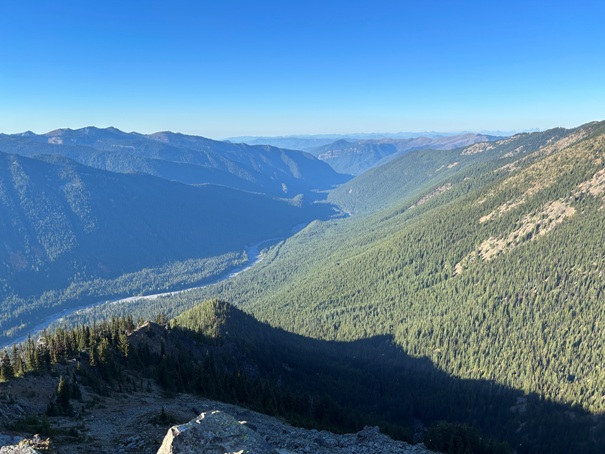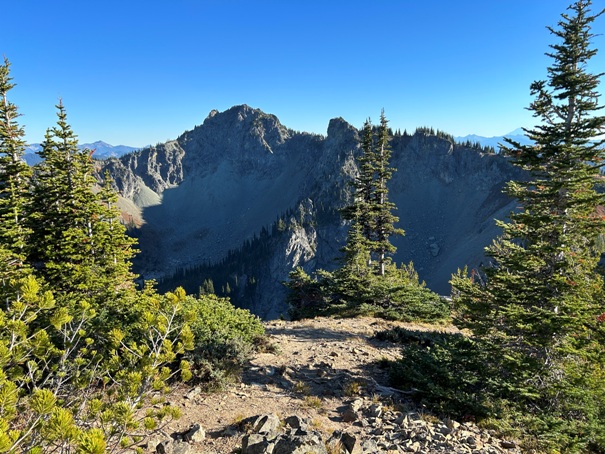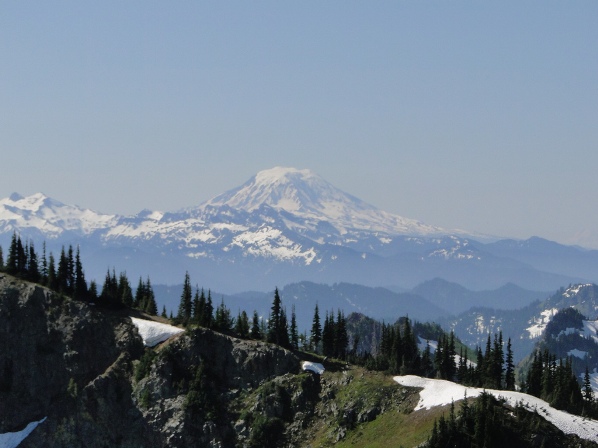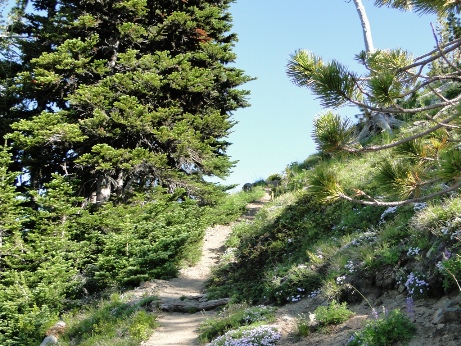 Chinook Peak
Ridge to Silver King - Crystal Mountain
Threeway Peak
White River Valley
Mount Rainier
Upper Crystal Lake
Image by bikejr
Image by tigermn
South to Mt. Adams
Arriving at the lookout site
Just before the lookout site
Lower Crystal Lake
Mount Rainier and the White River Valley
Chinook Peak
Fairly recent Forest Service Map still shows the lookout