Crystal Mountain Lookout
Summit Elevation: 6,840 feet
Distance: Less than half mile from summit house
Elevation gain: 200 feet
Access: Paved
I do not believe this fire lookout existed and I visited in the summer of 2016 to confirm it. Ski resort maps show this location as Grubstake Point at 6,877 feet but USGS shows it at 6,840+ feet. I only include this page because the location is listed on most lookout lists and websites.

Information has been placed at:
http://www.firelookout.com/wa/crystalmtn.html
http://www.firetower.org/lookouts/Lookout.aspx?ID=1274

Both claim that this was a National Park Service Cab, built in 1934, was gone in the 1970s. I believe this information has been mixed up with Crystal Peak, a knob several miles to the south. The information about Crystal Peak being a 1930s cabin. Abandoned 1950s is inaccurate. Concrete footings near the summit and old hiking books show Crystal Peak had a lookout building that existed well to the 70's. Crystal Peak is inside the National Park and is well documented as having a lookout site. Crystal Mountain is outside the park and I can't find any map or document supporting it. Just think, why would the National Park Service build a structure outside the park on Crystal Mountain? The lookout building shown on the Winston Banko photo is the same design structure as the 4 currently standing National Park lookouts (Tolmie, Gobblers, Fremont and Shriner). Although the structure information looks wrong, the elevation of 6,605 has some context. Elevation 6,605 is what was shown on the 1945 map for Crystal Mountain at the point claimed to have the lookout. Maybe the (1930s: cabin. Abandoned 1950s) information is correct for Crystal Mountain. More to come....
Washington Lookout Sites
Access
To go to the reported Crystal Mountain Lookout site, in summer you can take the gondola to the top of the ridge and easily walk to the highpoint to the north. The location is currently being used for communication towers. Hopefully some footings exist if there was a structure here. I will also look at how the lookout building is on a slope (which also matches with Crystal Peak...not Crystal Mountain).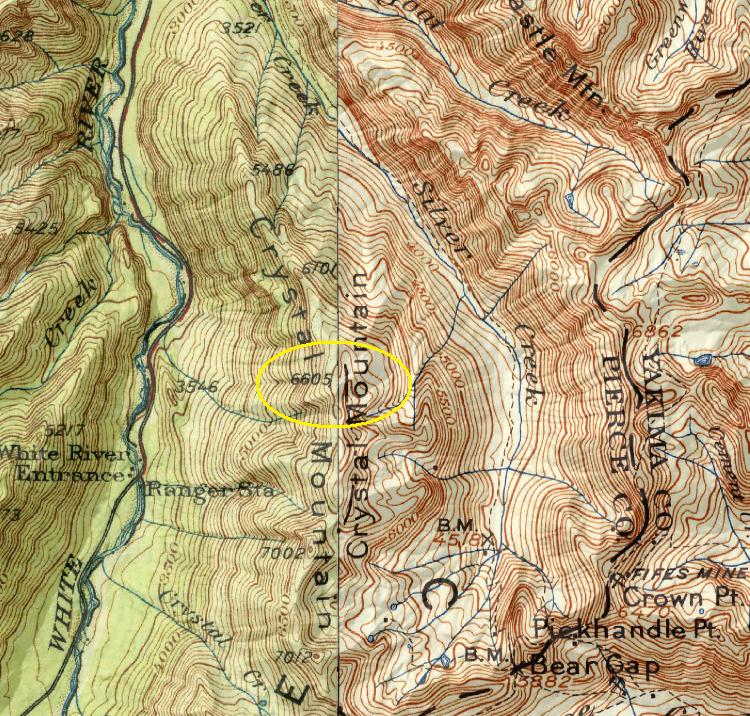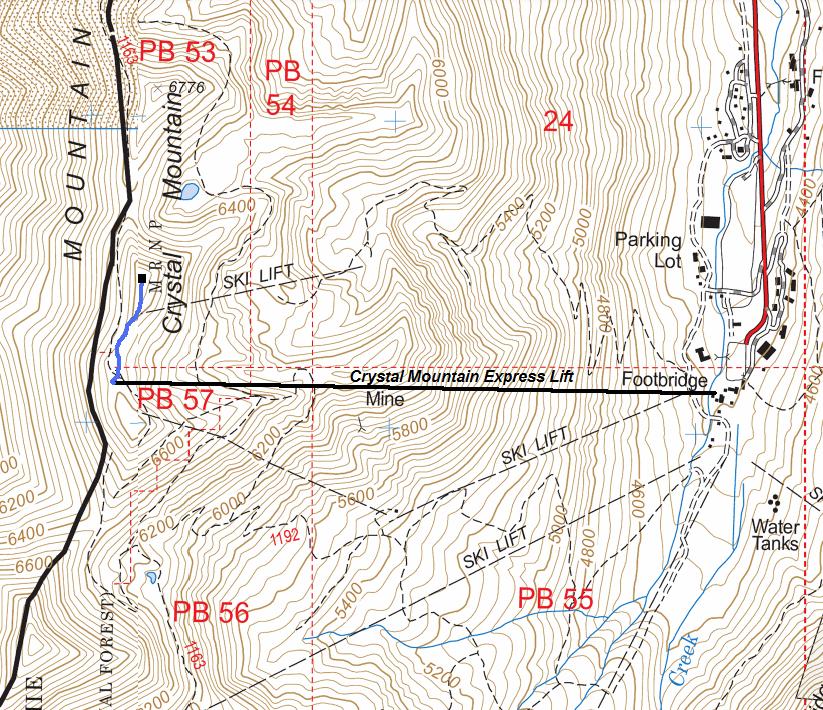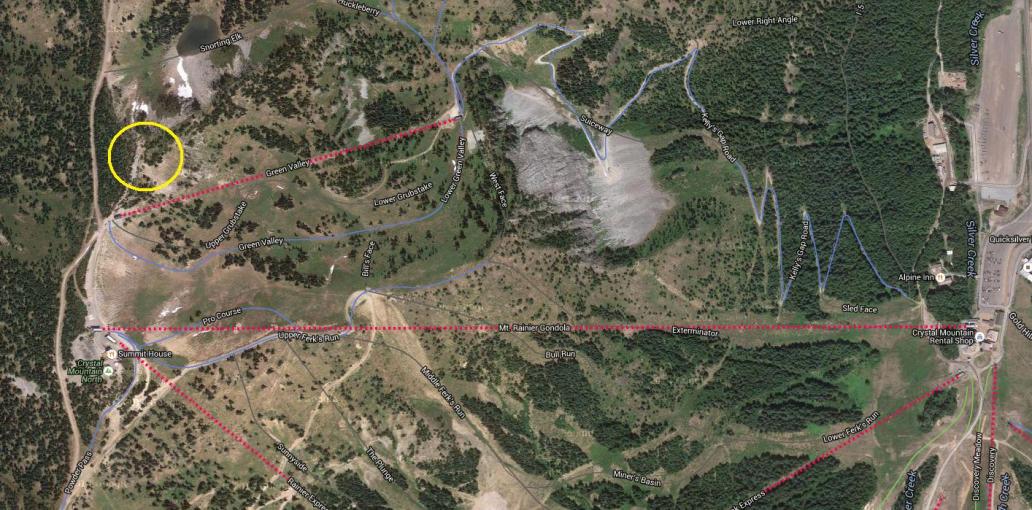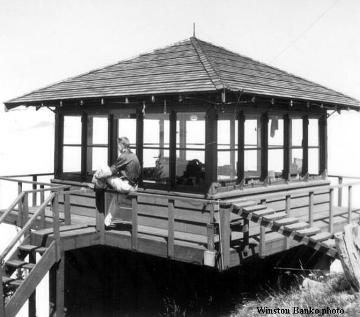 Location being reported is just north of the Summit House via the Crystal Mountain Express Lift
This 1945 map shows the location at 6605 which some reports have shown as the lookout elevation.
Summit ridge
No footings were found but the summit area has had lots of items placed there. Only one small area could hold a structure, but it didn't appear to me as a former location.
2016 Visit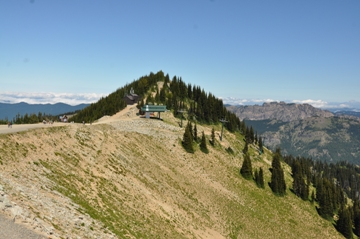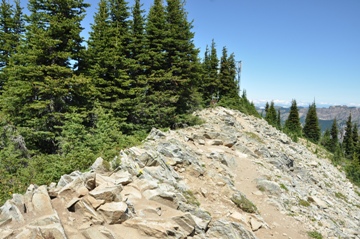 Location has communication equipment on summit
Highpoint in question from the Summit House area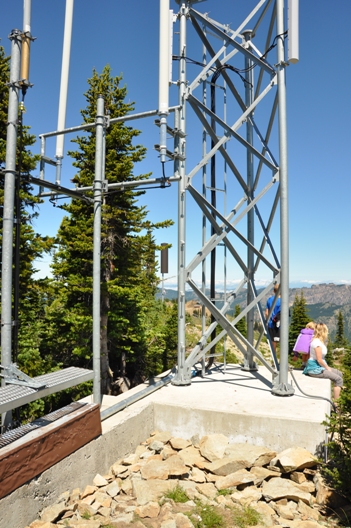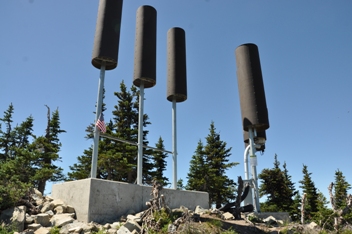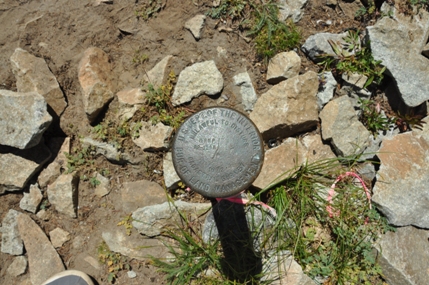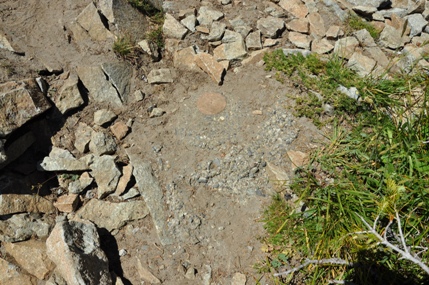 1972 benchmark
This brass mark was in concrete that could have been a footing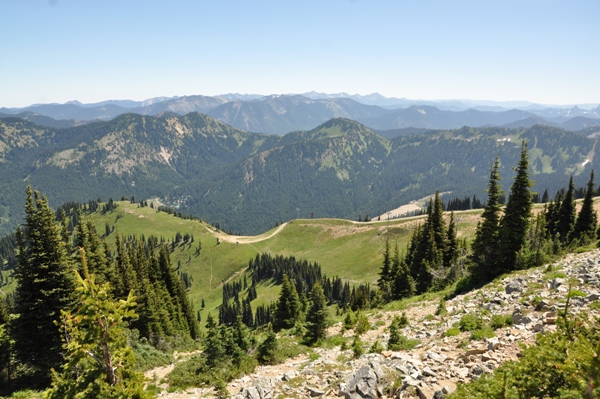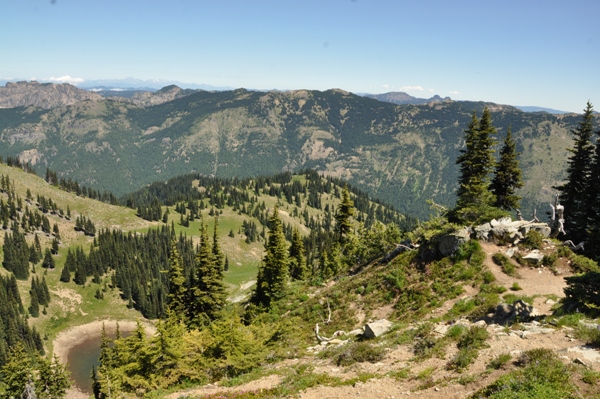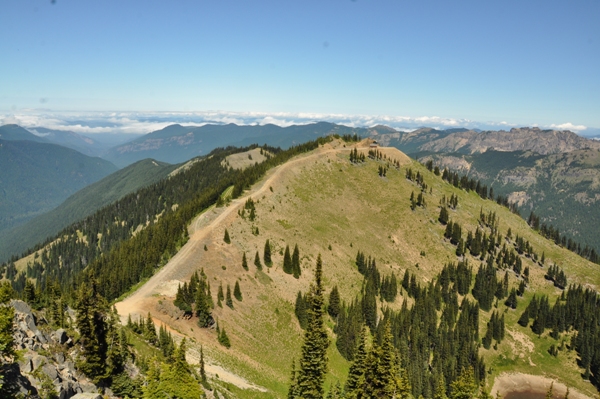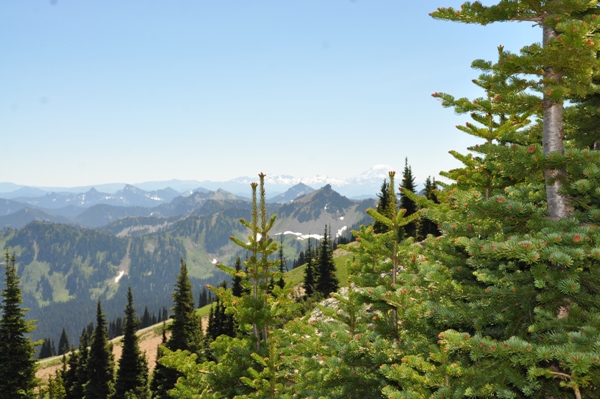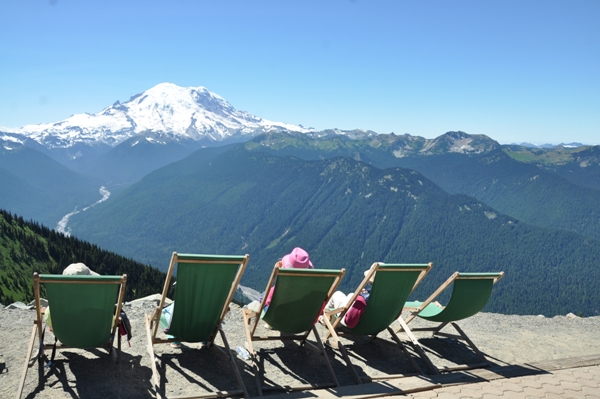 Looking Northwest
Looking Northeast
Looking East
Looking Southeast
Looking west from the Summit House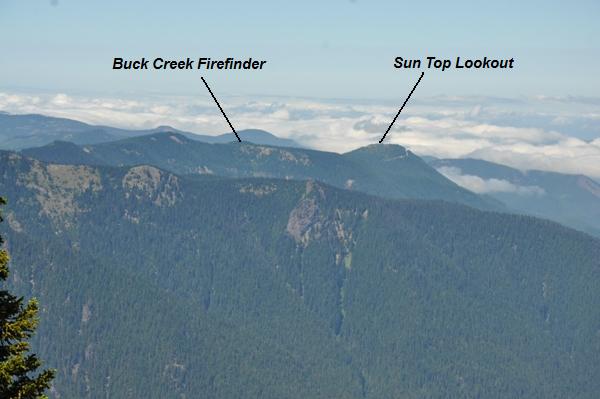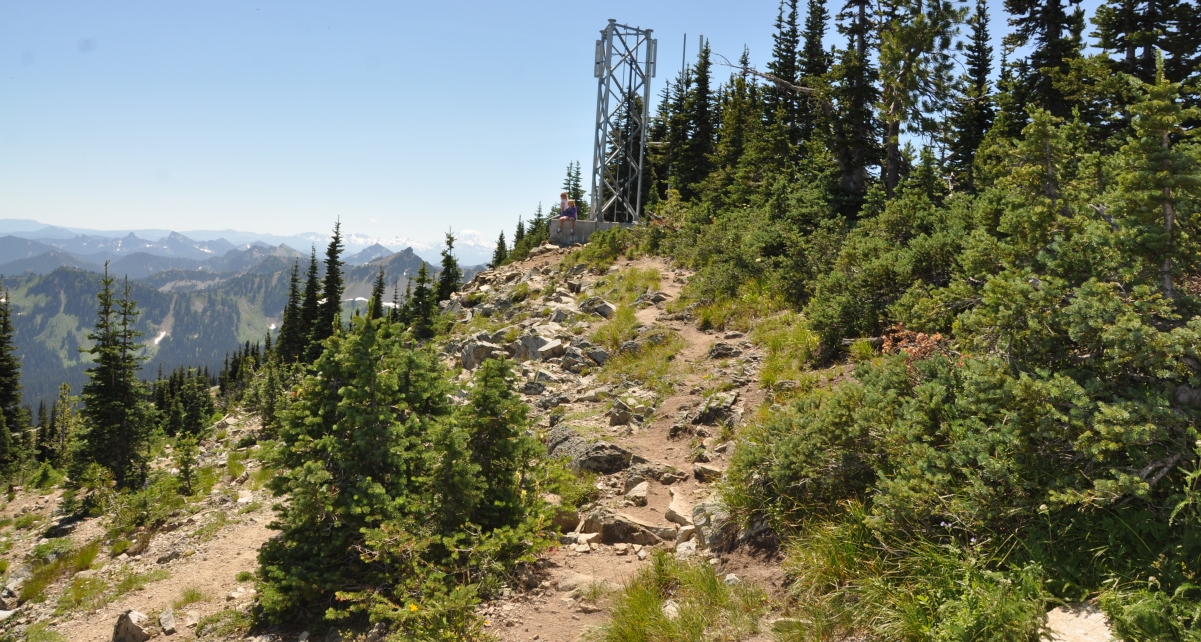 Looking northwest to Suntop Lookout