Distance: 1.5 miles one-way
Elevation gain of 440 feet
Corona Arch Trail
Hiking to Corona Arch is a fun hike if you don't have time or want to fight the crowds of nearby Arches National Park. But its easy access and trailhead right off the road make it a popular destination, so its similar to the park. The arch is half freestanding with roughly a 140-foot by 105 foot opening. Because of this and that the arch is on State Lands makes it the wild-west of arches. Corona Arch has been used as a rope swing, a common rappelling site and a pilot even flew a plane through the arch. Getting to the arch is a nice hike with great slickrock views. The route passes right above cliffs near the end and I was shocked at how complacent parents were with young children in these sections. Personally, I wouldn't recommend the hike as a children's hike but there are certainly many families who do the hike every day. Another arch is passed along the way called Bowtie Arch, which must be why the trail is often called Two Arches Trail. Corona Arch is called Little Rainbow Bridge on topographical maps.
Moab Area Hiking
About 4 miles north of Moab, go west on Utah Scenic Byway 279 (also known as Potash road) for 10 miles to the signed Corona Arch trailhead. Gold Bar Campground is located across the road from the trailhead. Mountain bikes are not allowed.
Access:
The trail climbs out of the parking lot quickly reaching a set of railroad tracks. Cross the tracks and follow the trail as it offers great views of the Colorado River. Soon the trail passes through a gap in the rim and slickrock county opens up. At times, the trail follows cairns when there is no tread. The route heads to the base of a cliff wrapping around a rock buttress and you reach several cables that assist hikers from getting injured if they fall. In the distance, you can see Corona Arch, further up Bootlegger Canyon. Once past the cables, the terrain is easy going on a bench but cliffs are below so watch the kids. Most of the route has little shade so it gets hot in summer, but the trail is generally accessible year round.
Route: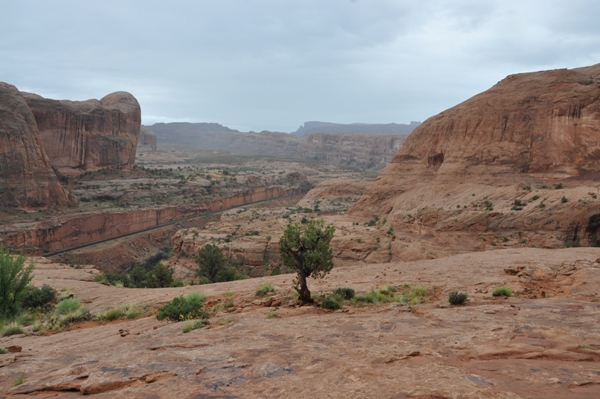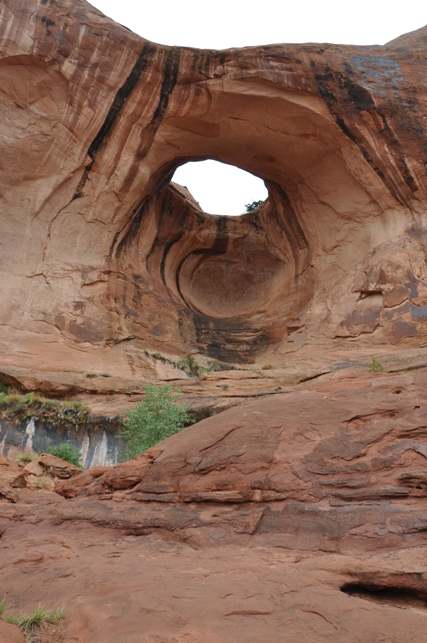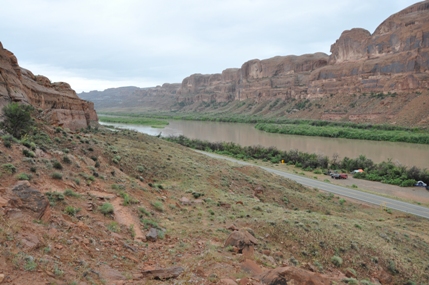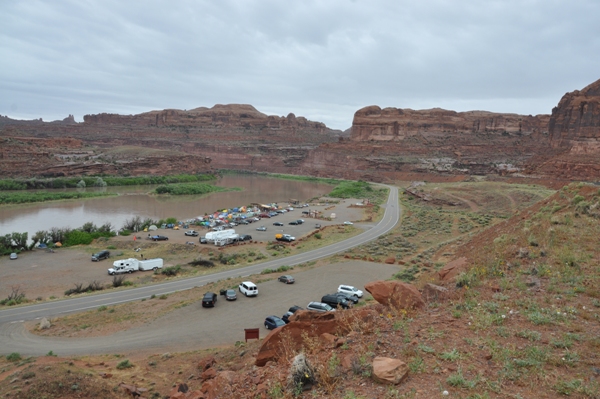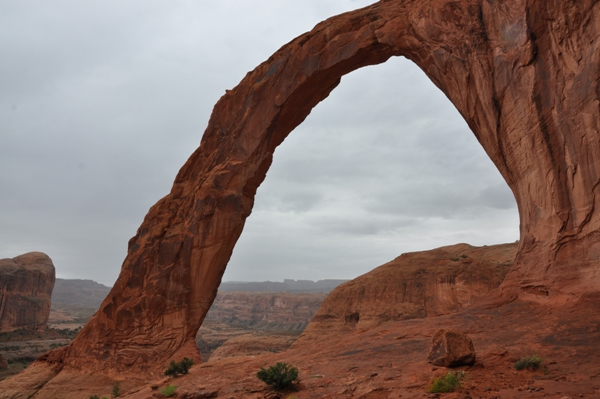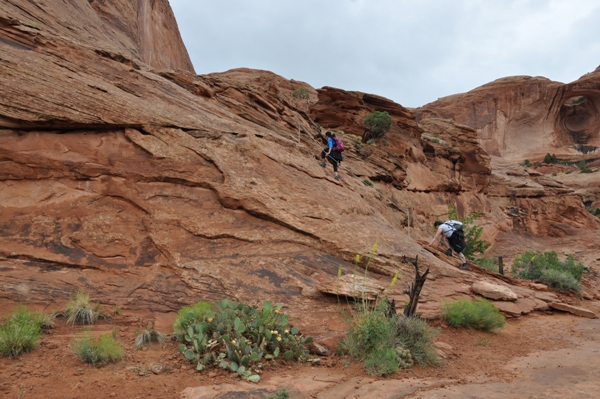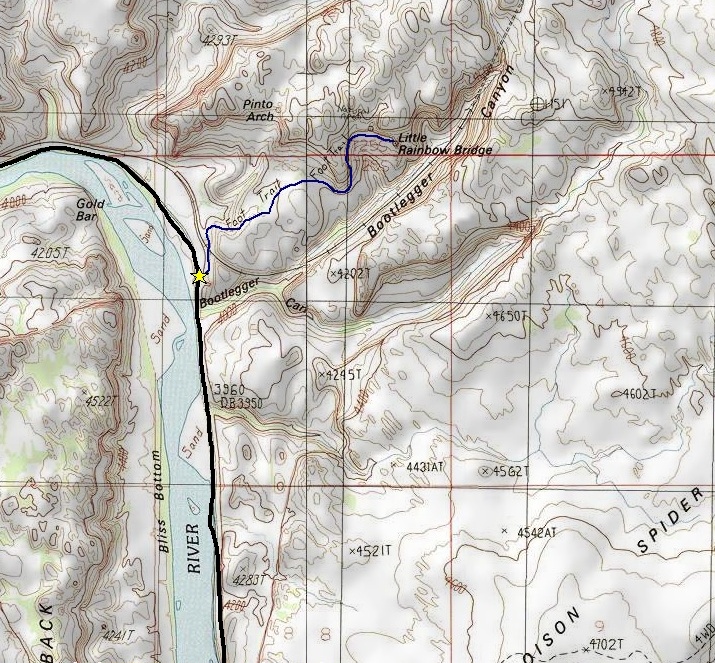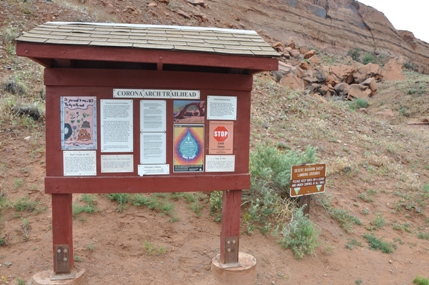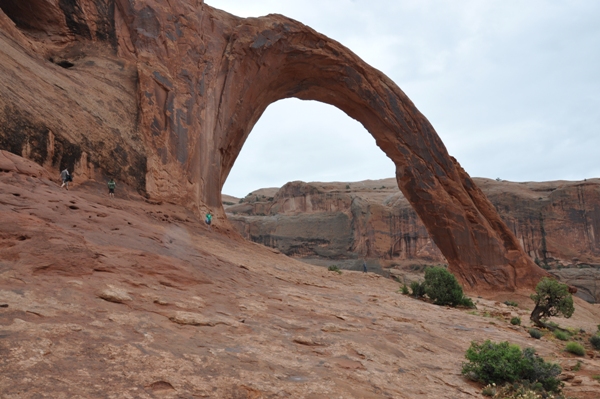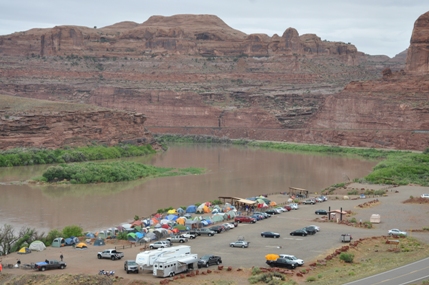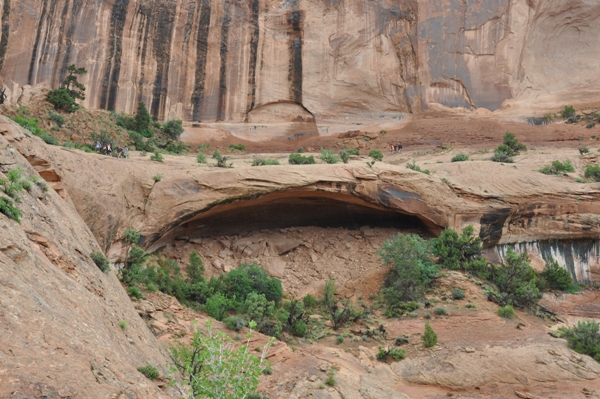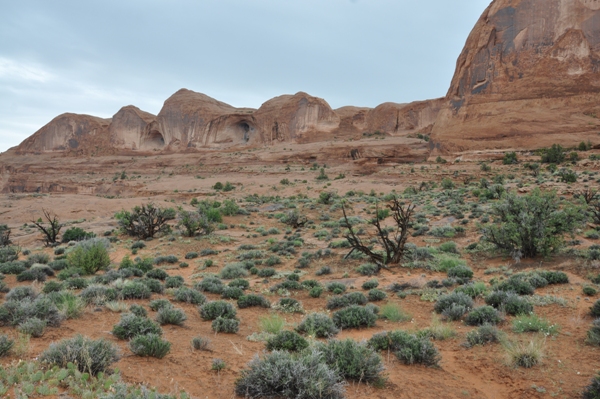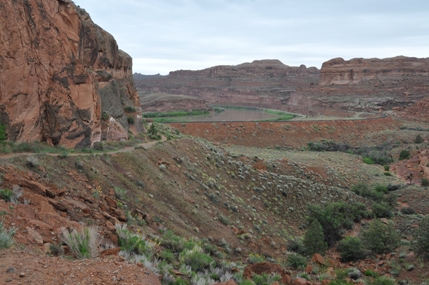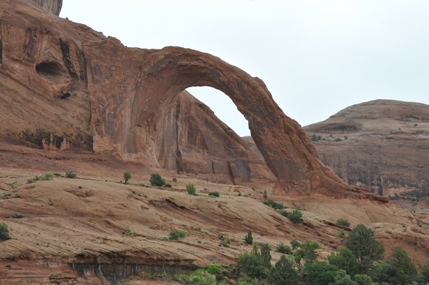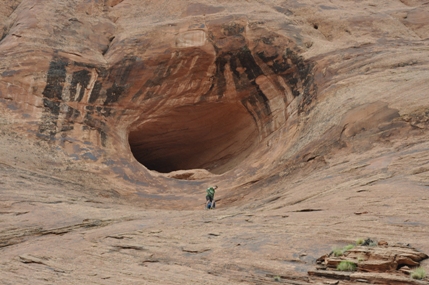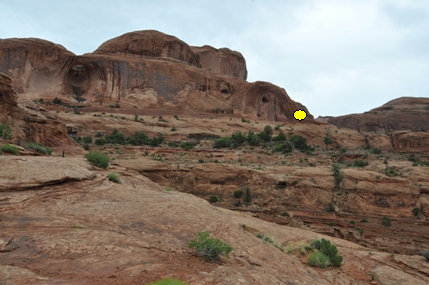 Gold Bar Campground
Colorado River from the trail
Looking back to the railroad grade
Potash Railroad
A hole in the rock
First view of Corona Arch
Corona Arch coming into view
Bowtie Arch
Hikers going up the cable handline
First cables
Trail passes on top of this future arch
Views of the Colorado River & Gold Bar Campground
Corona Arch
Corona Arch
Bootlegger Canyon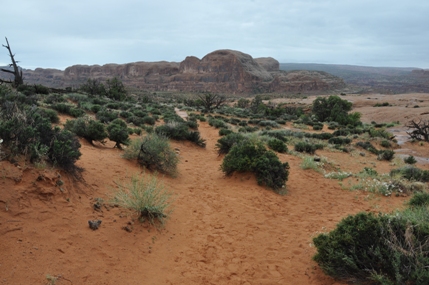 Trail to arch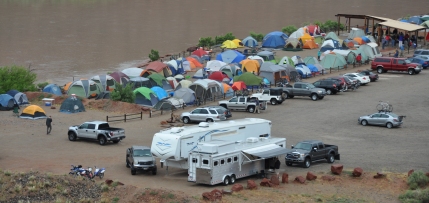 Avoid holiday weekends!