Arches National Park
Utah Sights & Attractions

Arches National Park is an amazing place full of sandstone arches and rock formations. Although just driving to all the different sights is worth the visit, hiking around the park is full of additional unique places. The park claims to preserve over 2,000 arches! Many of the trails are easy, only requiring 10 minutes to an hour. A few trails take more time but are worth it of course. This page has pictures to some of the easiest arches to access from the parking areas. Click the links to the right to see the 3 additional pages to very popular trails.
Planning a trip to Arches National Park
If you are coming from afar and want to see all the different parks in Utah, don't give Arches more than a day. You will feel you saw it all if you give it a full day. The park could be given the bums rush in several hours if you are passing through and don't have much time. Especially if you don't think you'll be back...many arches and sites are visible off the roadways and vista points. Most enjoyable is to camp in the park and hike around at a nice pace taking pictures for a few days to get morning and evening experiences in the high desert. Most people I meet are "arched out" by the end of one full day.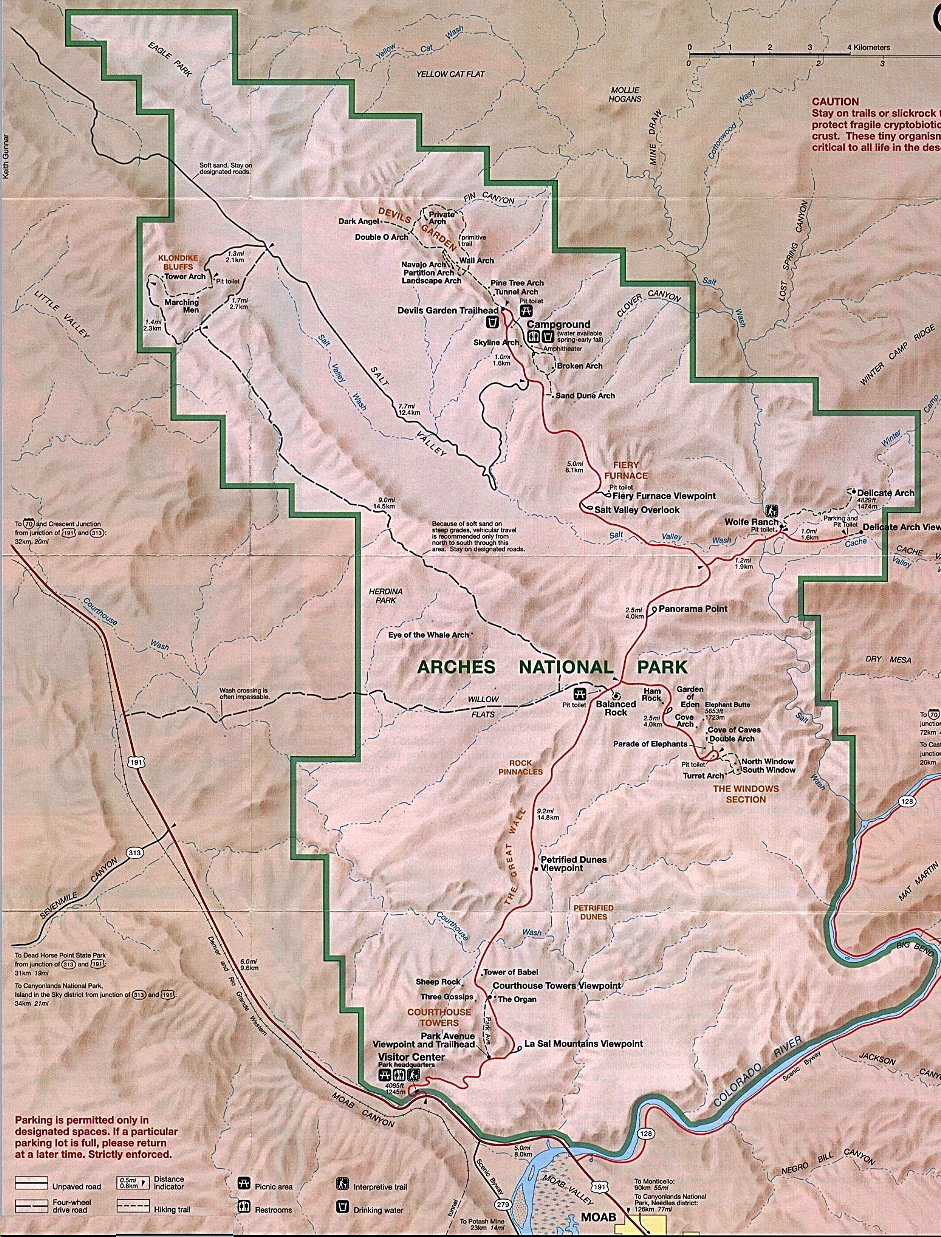 Arches National Park Main Entrance
Delicate Arch
Turret Arch
North Window Arch
Backside of North Window Arch
Balanced Rock
Broken Arch
Cove of Caves - Doubles area
Tunnel Arch
Wall Arch (collapsed August 4, 2008
Another view of Balance Rock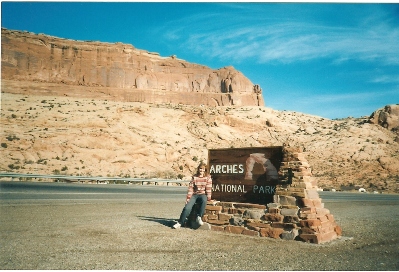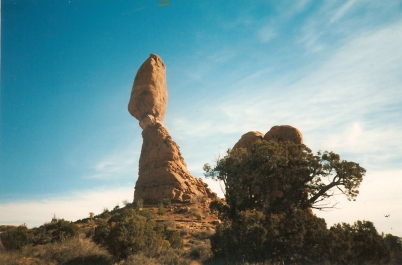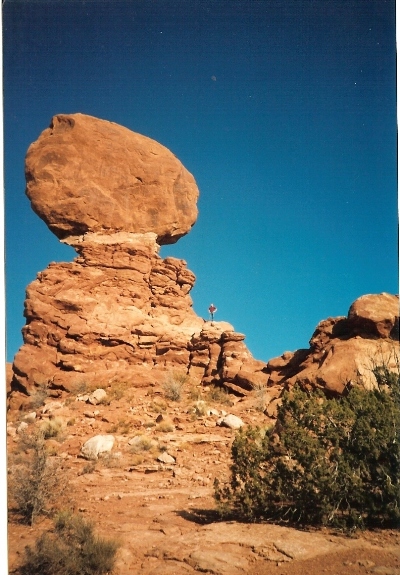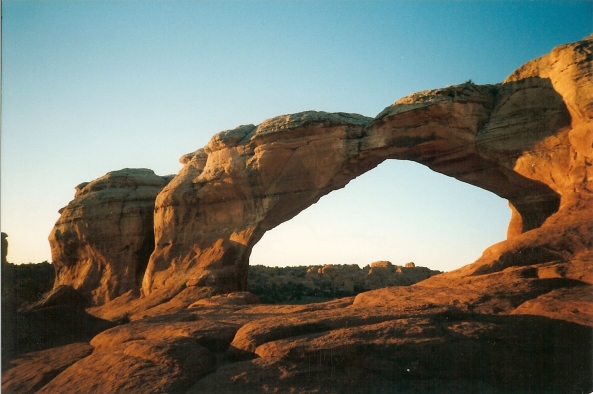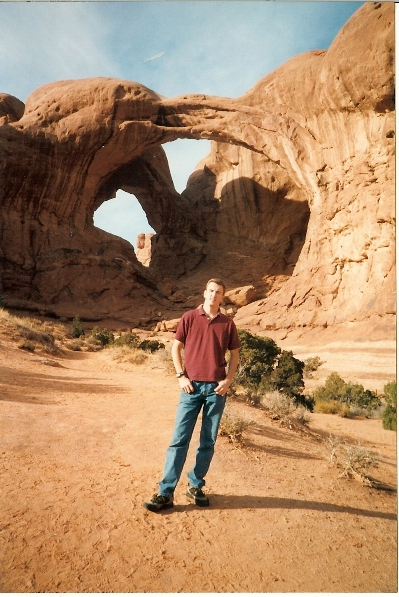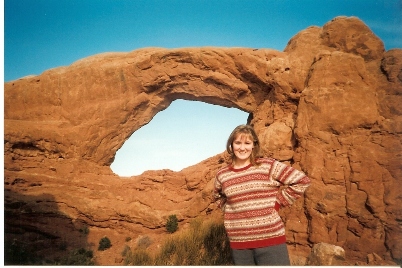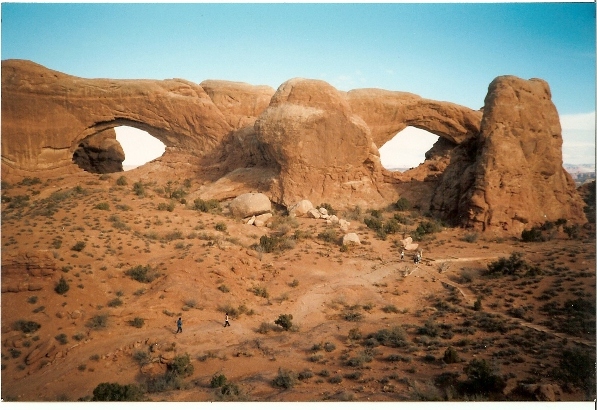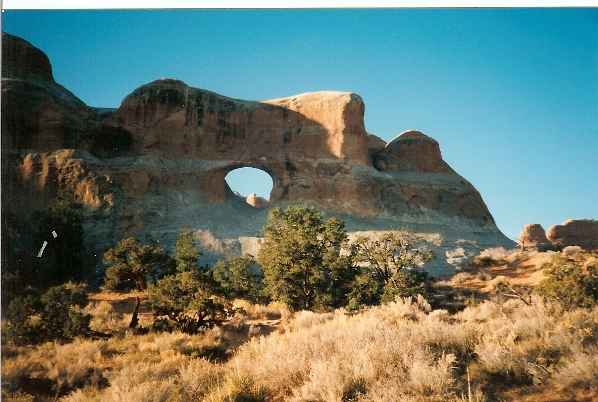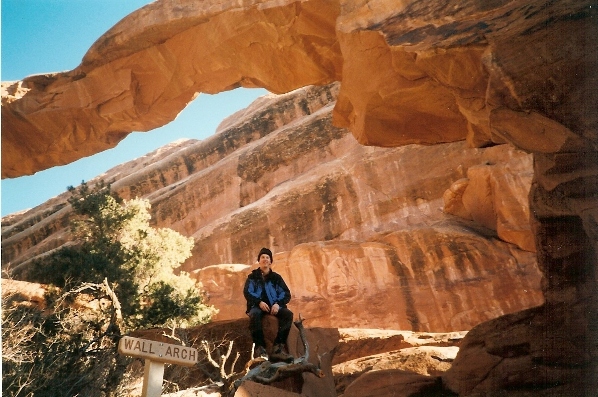 Cove of Caves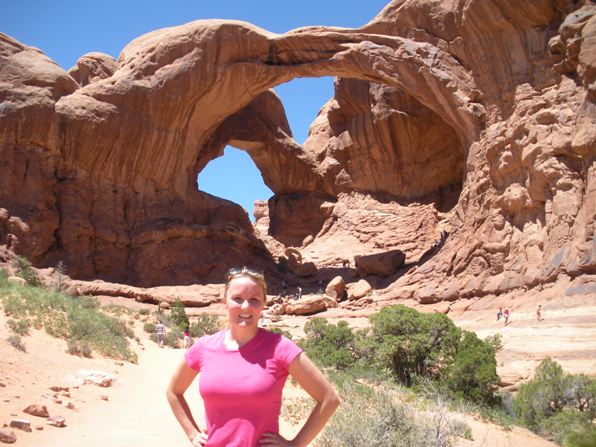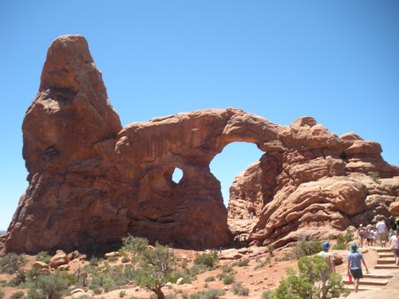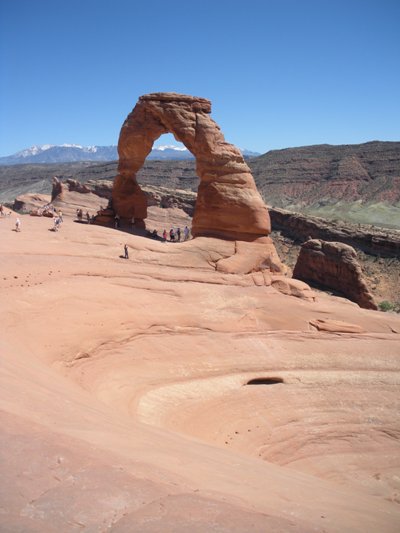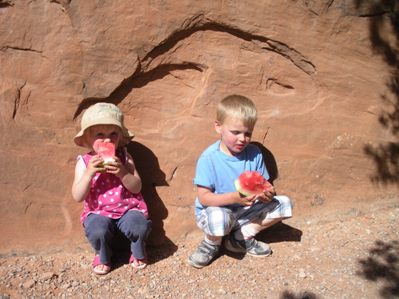 Eating Watermellon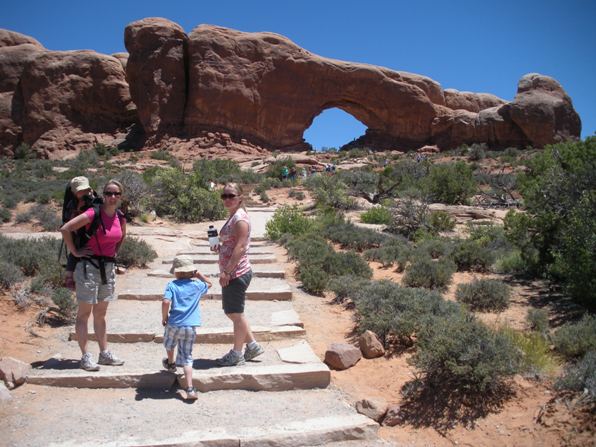 The Windows