Trail starts on the west side of the parking lot with a big sign showing all the trails in the area. After a few minutes walking, you hit the first trail split. For the fastest route, take a left on the Thayne Canyon Trail. A right is the Desolation Trail, an option for a loop trip return. As you hike up Thayne Canyon, several unmarked trails take off to the right connecting with the Desolation Trail. You'll enter the Mt. Olympus Wilderness Area leaving the Boy Scout property. Eventually, the two trails meet about a mile from the summit. A half mile beyond is another split where another left turn traverses you up to the saddle just south of Thayne Peak. Just stay left at every trail split. On the saddle, look for a faint trail going left toward the peak. This overgrowing trail will take you all the way to the top. Only the last 150 feet of the climb is out of the trees. Once on top, drop a bit and traverse the ridgeline to the next knoll a bit higher where a summit register will hopefully be waiting. Views are pretty good but somewhat obstructed because the peak is much lower than it's un-named neighbors to the south.
Thayne Peak is a knob high above Mill Creek Canyon near the Tracy Wigwam Boy Scout Camp. Because this peak is lower than the nearby peaks to the south, it makes for a good late spring hike. Because the Thayne Canyon Trail is on the north side of the mountains, almost the entire way is forested.
Distance: 3 miles
Elevation Gain: 2,800 feet
Summit Elevation: 8,656 feet
Access Rating: Level 1
Thayne Peak
www.WillhiteWeb.com: Your online resource for hiking, climbing and travel
Access:
Route:
On the I-215 Belt Route about 2 miles south of the I-80 Interchange is an exit for 3900 South. Take a left at the top of the exit ramp and head east. Proceed just a few hundred yards to Wasatch Boulevard, the first light. Take a left and head north 1 block to the light at 3800 South. Take a right on 3800 South and head east through a neighborhood and the canyon. After about 1 mile, is an entrance station where someone will charge you money. The trailhead is about 3.4 miles up from Wasatch Boulevard. Signs will say Desolation Trailhead (just past the Church Fork Trailhead).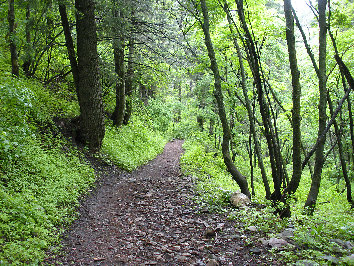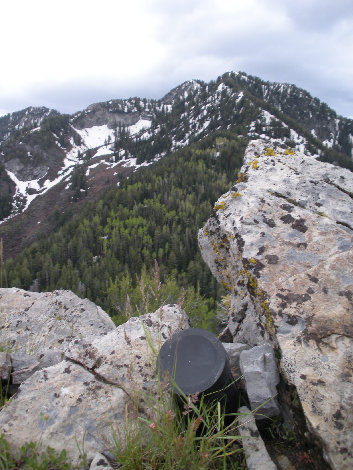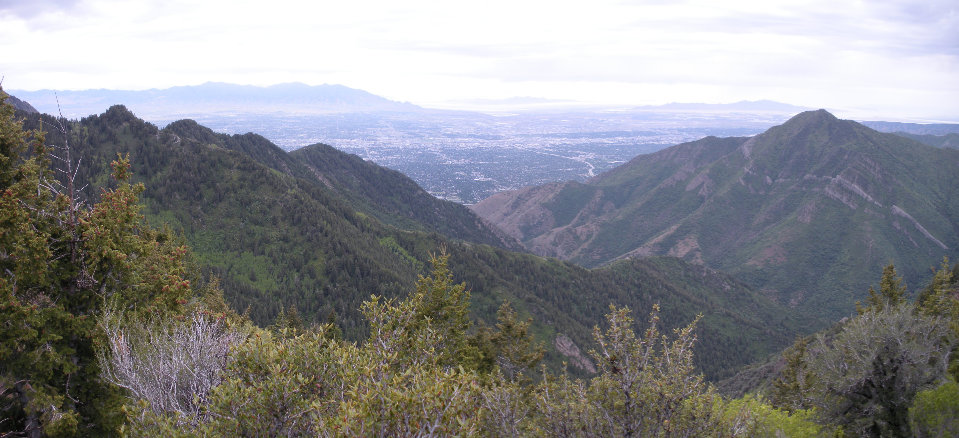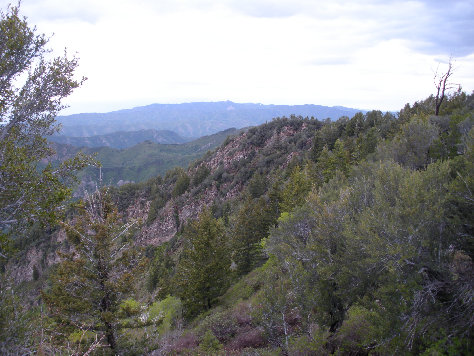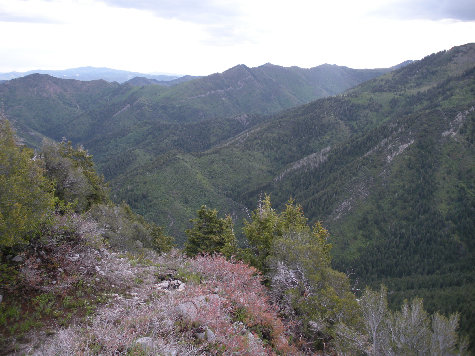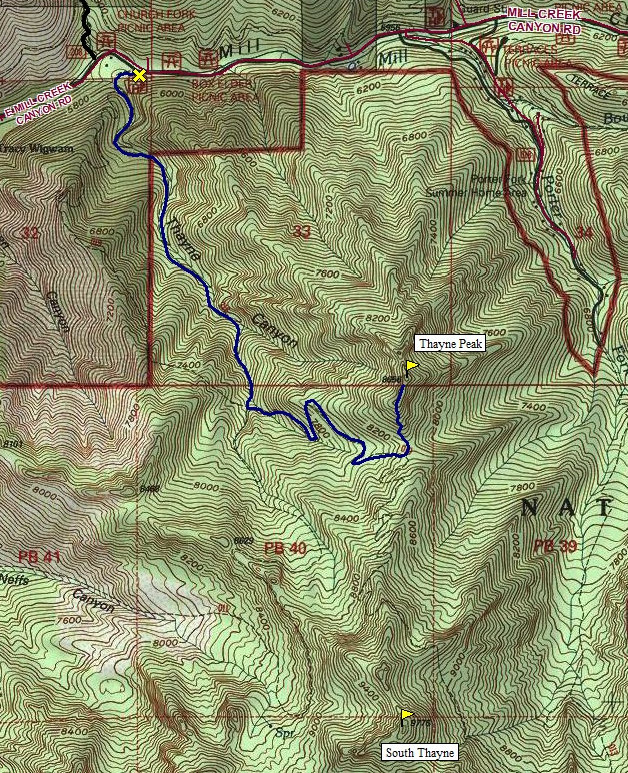 Trail in the forest
Summit register
Looking out to the Salt Lake Valley with Grandeur Peak on the right
Gobblers Knob, Mt. Raymond, Peak 9776"South Thayne", Peak 9780, Mt. Olympus
Gobblers Knob
Mount Raymond
9776
9780
Mt. Olympus
Looking north to Grandview Peak
Looking NE toward Milvue Peak