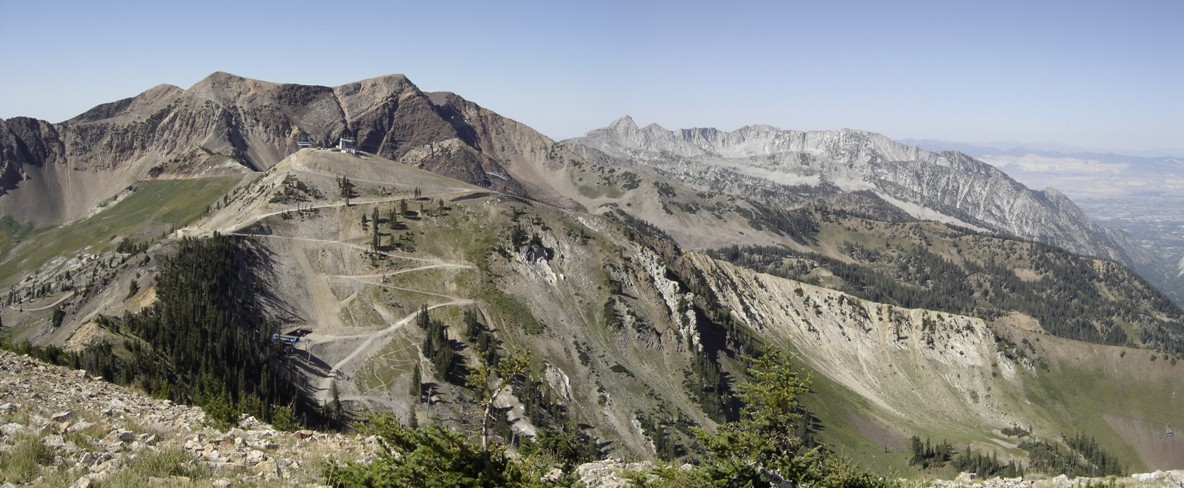 Devils Castle from Albion Basin
Mt. Wolverine and Albion Basin
American Fork Twin Peaks from Germania Pass
Thunder Mountain
Pfeifferhorn
AF Twin Peaks
Hidden Peak
Mount Baldy from Sugarloaf
Sugarloaf Mountain from Mount Baldy
Devils Castle from Sugarloaf Mountain
Mill Canyon Peak
Little Cottonwood Canyon
Sugerloaf Mountain & Mount Baldy
Distance: 3 miles
Elevation Gain: 2,200 feet
Summit Elevation: 11,051 & 11,068 feet
Access: Paved
Utah Hiking & Climbing
Access:
Route:
Sugarloaf and Baldy are two high peaks in Little Cottonwood Canyon that make for a very rewarding day. Both Sugarloaf and Mount Baldy are just over 11,000 feet! They are extremely popular since they are inside the ski areas and have trails to the tops. Mt. Baldy can even be accessed by the Peruvian Lift making it all too accessible if you want. Hiking up from Albion Basin isnít too difficult so save your money for the Trams to do American Fork Twin Peaks or Miller Hill.
During a weekend, get to Albion Basin early, the place is a madhouse. Take the Secret Lake Trail to the lake. From the lake, a climbers trail works its way up to the saddle between Sugarloaf and Devils Castle. I was carrying my 2 year old so I took the easy way. From the lake, follow a trail around the north side then dropping a bit to find a road to the NW of the lake. This road works around a small ridge and up a small draw to the west of Secret Lake. The road eventually will lead all the way to Germania Pass between the two peaks. Sugarloaf Mountain is easier; a climbers trail works up the NW ridgeline. For Mount Baldy, the trail at first is a bit steep and loose. No exposure, just messy rock gullies to access the easier slopes higher on the ridge. Several different routes look present out of the pass area. Once you are 100 feet above the pass, the trail is nice to the summit.
Drive to the end of Little Cottonwood Canyon, pass the entrance station to Albion Basin, follow nice gravel road to end at the campground and trailhead.
Hiking up the road with Sugarloaf Mountain above
Mount Timpanogos from Germania Pass
View from Mount Baldy to the west
Little Cottonwood Canyon with Broads Fork Twin Peaks on right
Superior to Twin Peaks
Sugarloaf and Baldy from Honeycomb Cliffs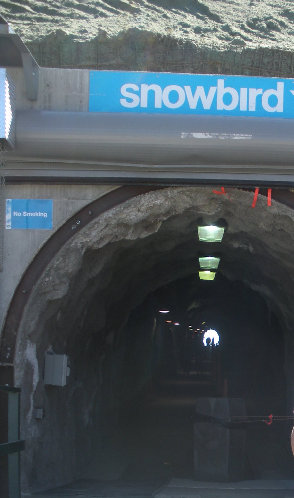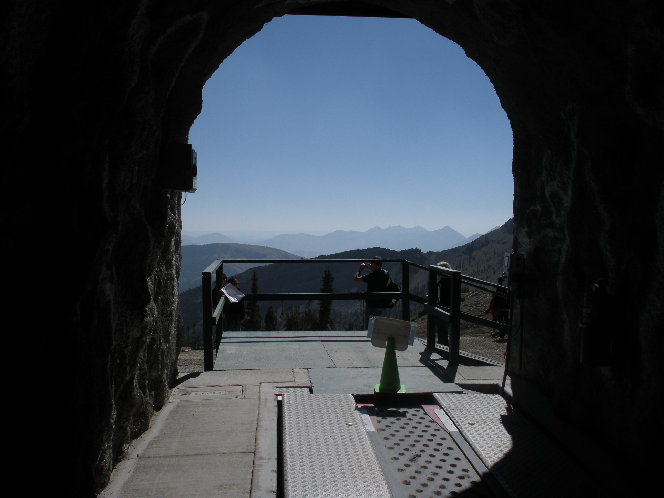 Taking the Peruvian Lift and the 600 foot snowbird tunnel is a fun way to access the sw ridge of Mount Baldy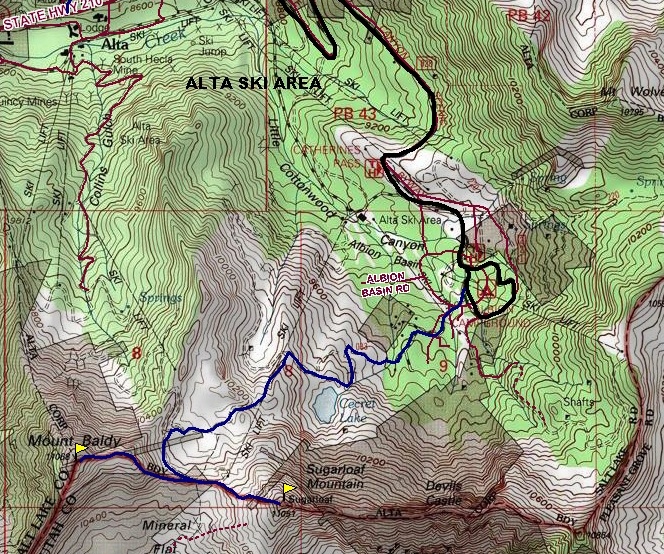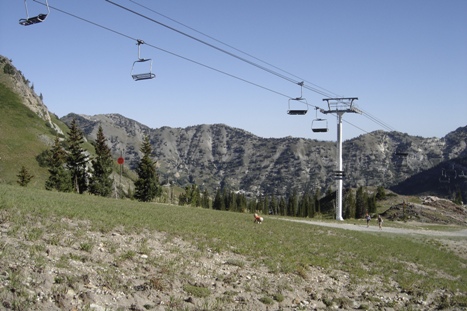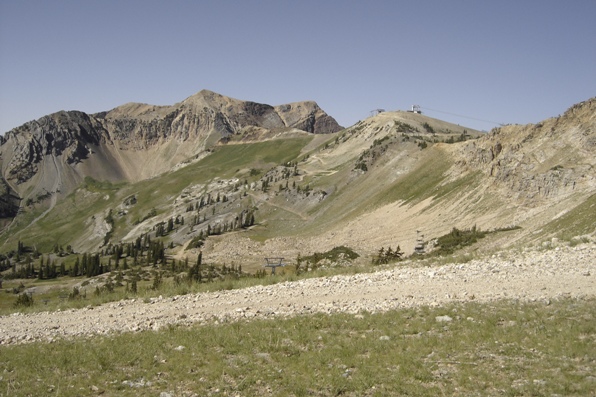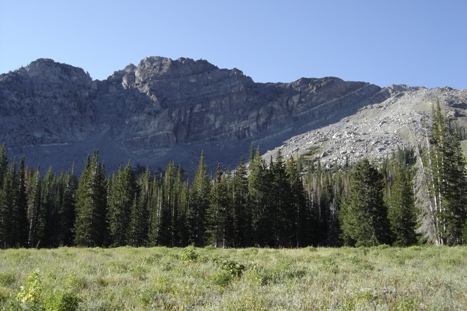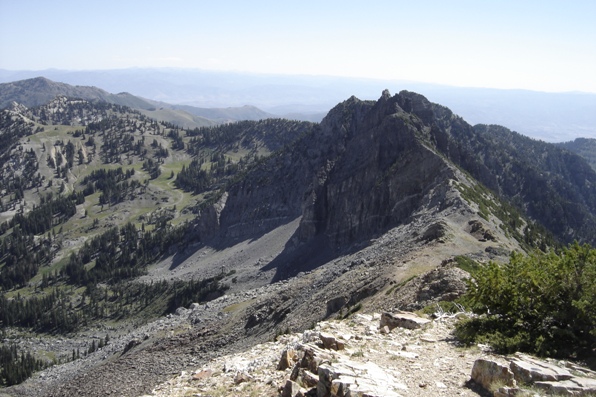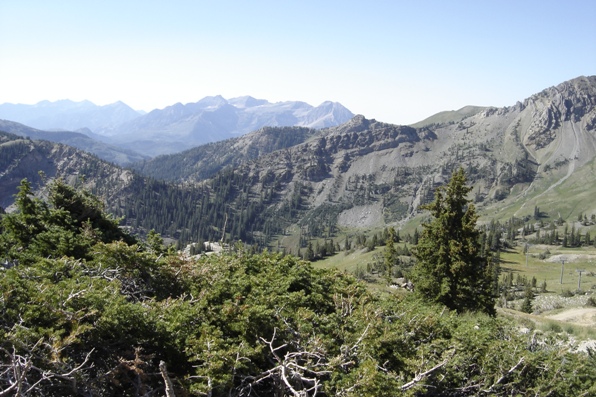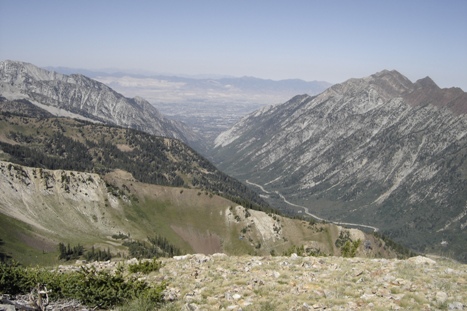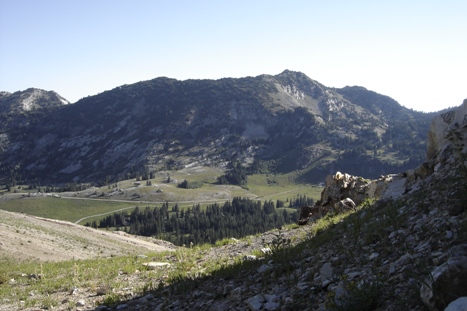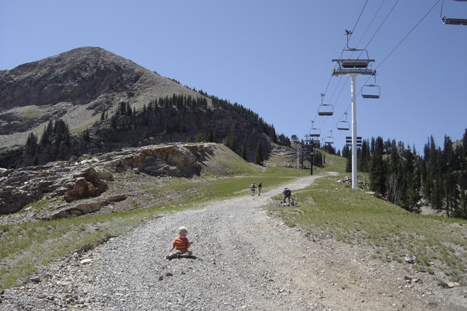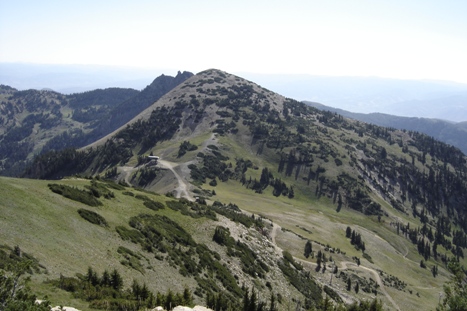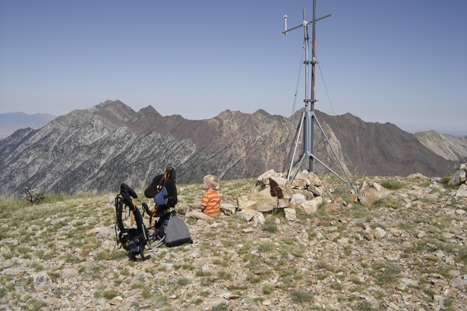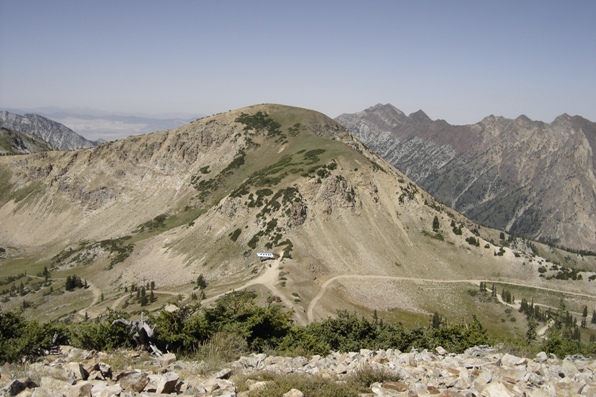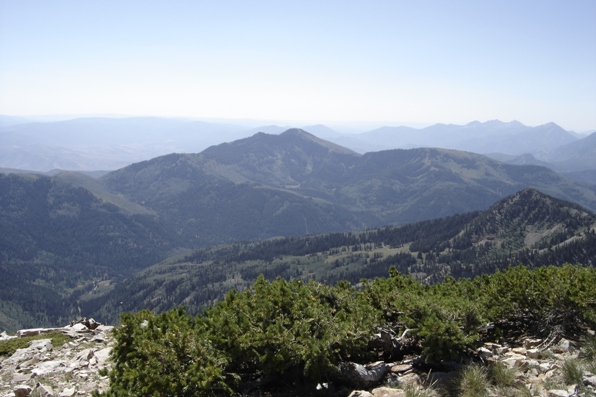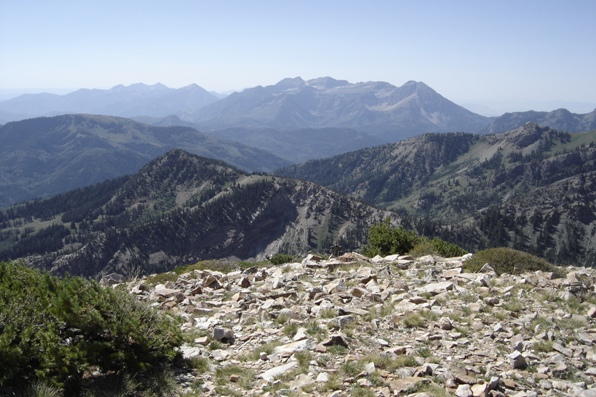 Alta Ski Lift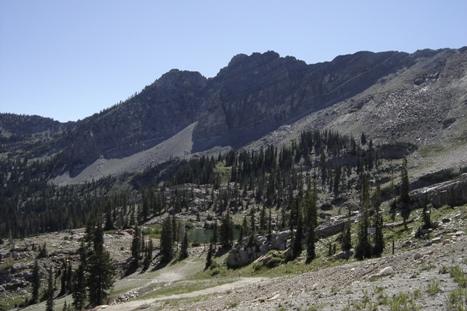 Mount Timpanogos
Devils Castle
Summit