Aspen forest
On the ridgeline working up to Mt. Raymond
Looking South to Broads Fork Twin Peaks
Looking northwest
Looking West
Looking up Big Cottonwood Canyon
Salt Lake City
Thayne Peak
Grandeur Peak
Peak
9776
Peak 9780
Peak
9773
Mount Aire
Church Fork Peak
Grandview Peak
Mt. Raymond and Gobblers Knob
Distance: 3.5 miles to the saddle, 1.5 from one to the other
Elevation Gain: 3,100 for Gobblers + 841 feet for Raymond
Summit Elevation: 10,246 for Gobblers, 10,241 for Raymond
Access: Paved
Gobblers Knob and Mt. Raymond are 2 very popular hikes. They sit between Big Cottonwood and Mill Creek Canyons so they have lots of access trails. Because both peaks are so close together, they should be done on the same day to avoid having to return again and redo all the elevation gain. Although Mt. Raymond is a few feet lower, it is much more interesting near its summit…a class three climb if you choose.








Route:
Access:
The trail starts out along a stream for about a half mile before intersecting another trail. Go left, and continue up eventually hitting several switchbacks to gain a southern ridgeline off Gobblers Knob. Now the trail traverses north slowly climbing. At another trail intersection inside an aspen grove turn left again, working your way toward the saddle between the peaks. At the saddle, pick whichever summit you want first. Return and go up the other peak. Both peaks have great views.
Drive up Big Cottonwood Canyon road approximately 8 miles to the Butler Fork Trailhead and parking area located on the left side of the road.
Utah Hiking & Climbing
Gobblers Knob and Raymond from Thayne Peak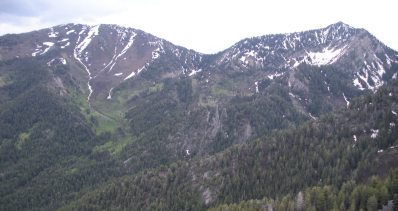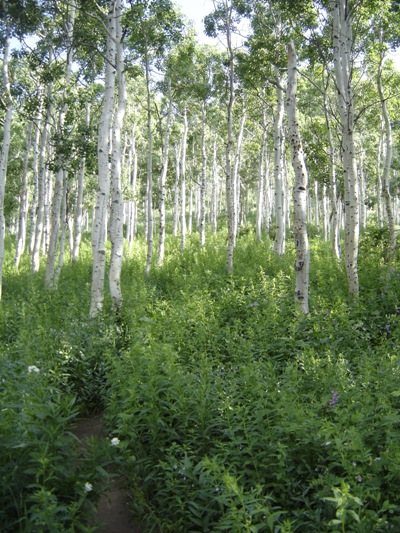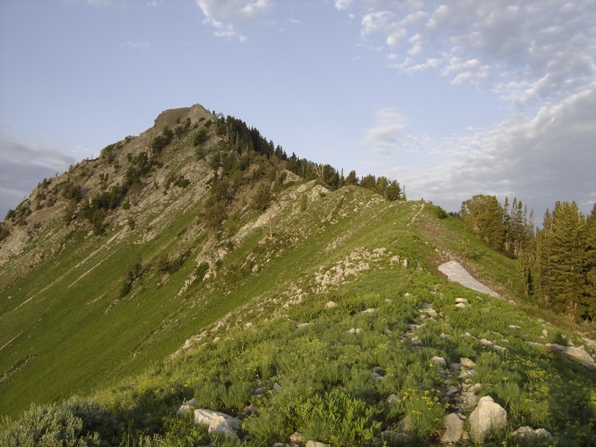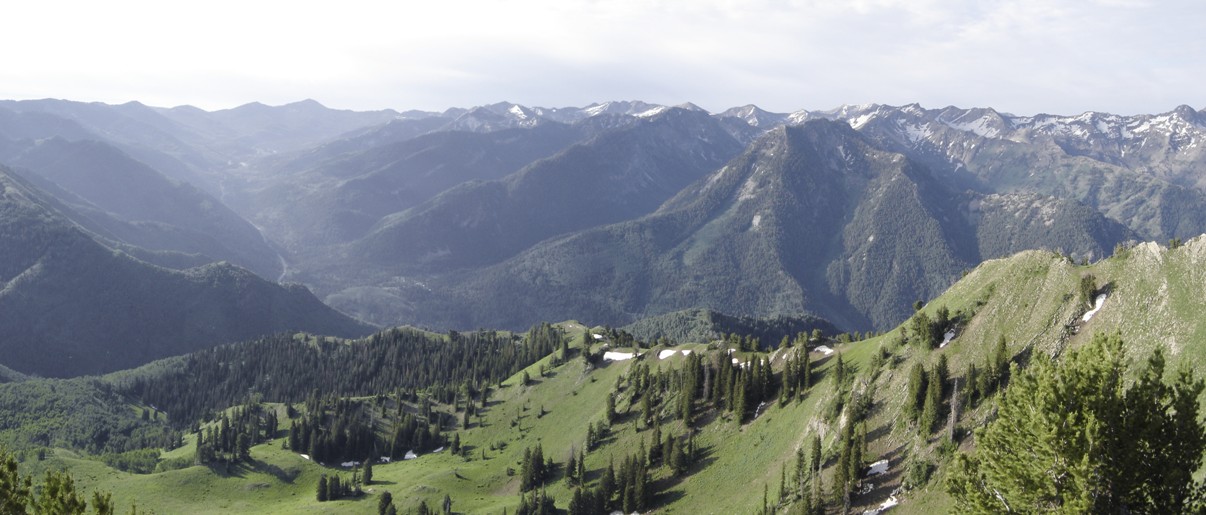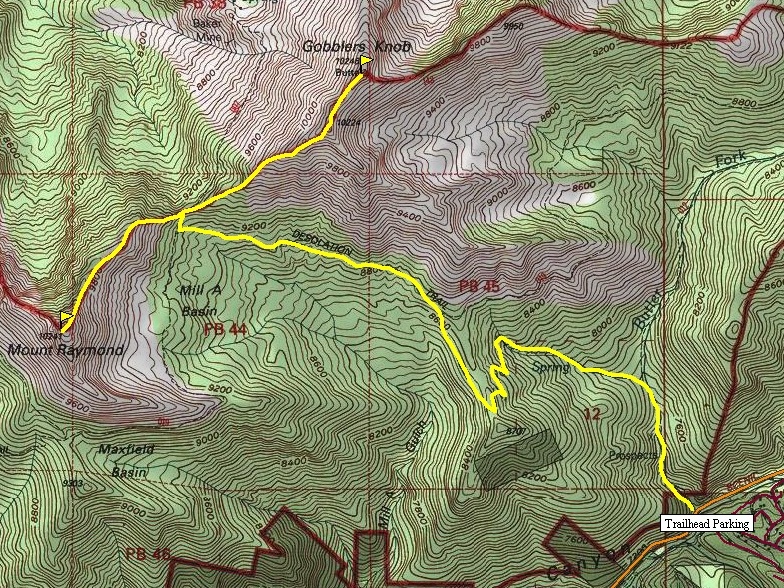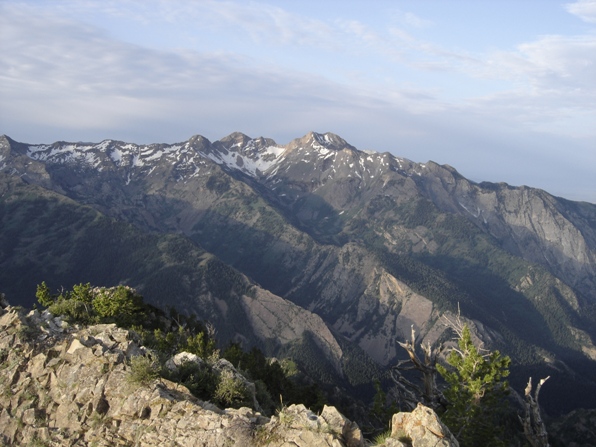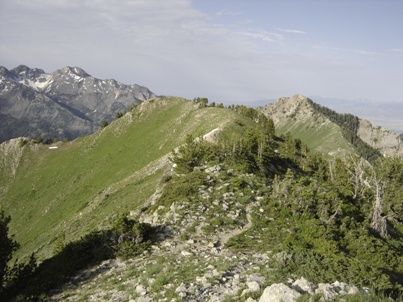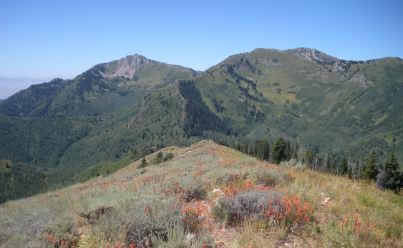 Gobblers Knob and Raymond from Reynolds Peak
Summit of Gobblers Knob