Spiral Butte
Washington Hiking & Climbing
Driving over White Pass, one of the more interesting mountains is Spiral Butte, as it towers over Dog Lake. Its deceptive allure has pulled many hikers to it's summit, where they were usually disappointed with the effort-to-view factor. Unfortunately, with just forest views during the long walk to the top, then to be rewarded with a one direction view on the summit, most are disappointed. On the positive side, you can say you climbed a cinder cone volcano.
From White Pass, it is 6.2 miles east on Highway 12. A short road on the north side of the highway goes to a large parking area, trailhead at 3,400 feet.
Access
Elevation: 5,940 feet
Distance: 5.5 miles
Elevation Gain: 2,600 feet
Road Access: Good Gravel
The trail starts as the Sand Ridge Trail going for 2.3 miles to a split. Then you follow the Shellrock Lake Trail for an easy mile or so to another split. The final section is on the Spiral Butte Trail to the summit. This final trail is sometimes reported as overgrowing and not signed at the junction. It is also steep for the first half mile. The hike starts in a ponderosa pine forest but higher up changes into evergreens, most feel the hike is a lackluster forest walk. The trail is also criticized as very sandy and often full of horse crap. I brought three people up to the summit, all were disappointed with me for my trail choice that day.
Route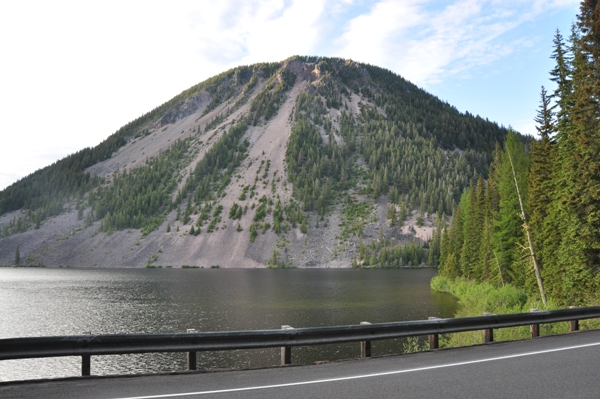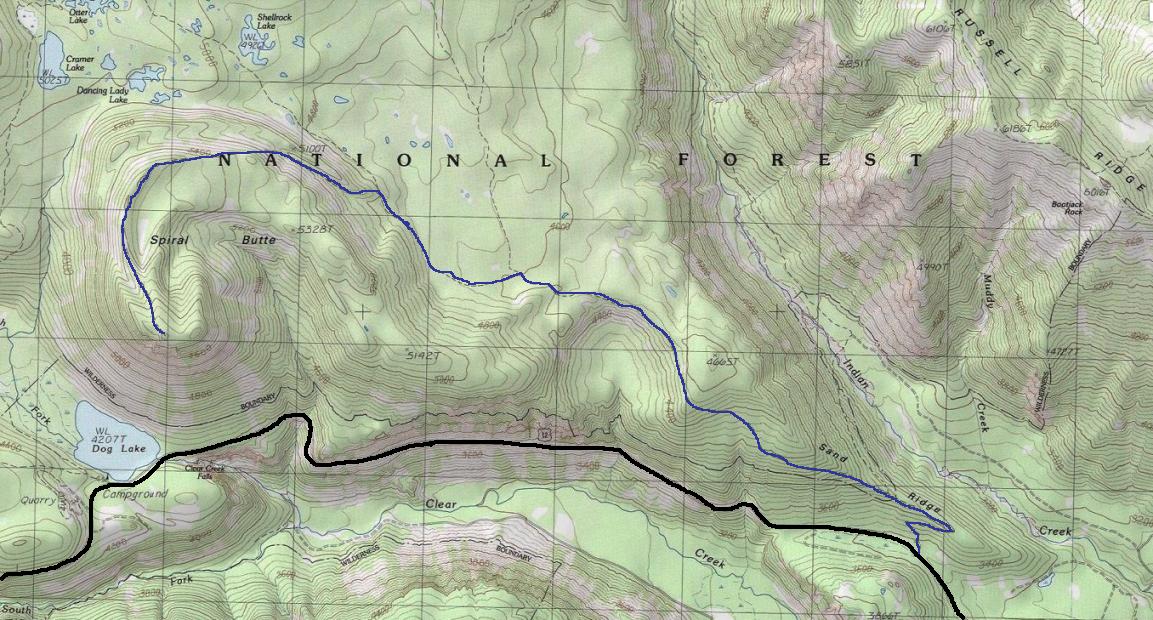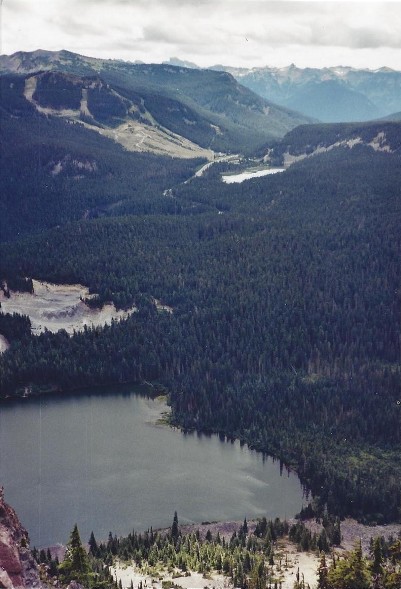 Spiral Butte and Dog Lake from Highway 12
From the summit looking down on Dog Lake & out to White Pass Ski Area
This site was reported to have a planned lookout built but only the trail was finished. It is quite possible a temporary fire lookout camp existed for a few seasons.
Lookout History: