Frost Mountain Lookout
Washington Hiking & Climbing
Hike it, jeep it, motor bike up or mountain bike....all are welcome to the top of Frost Mountain Lookout. This little un-imposing mountain hides between the Taneum and Manastash. The summit area is quite open and exposed making for nice views even though surrounding ridges are higher. Frost Mountain once had a lookout, built in 1954 and lasted to the late 1980's. Surprisingly, much of the foundation posts are still there in good shape. The Frost Mountain jeep trail climbs 1.2 miles up from the Quartz Mt. Road (FR3100). The final climb to the summit is pretty sketchy! For hikers, there are several options. Below is how I did it with my kids (one of which forgot her shoes, so she hiked up in socks).
Forest Road 31 in the Manastash becomes 3100 past Manastash Campground. Just west of the junction with FR 3120 is a small sign for the Frost Mountain Jeep Road. Pass it continuing through the Frost Meadows to a nice road on the right that leads to a gate. If the gate is locked, you can start hiking from here, or go back and start at the Jeep Road. But if you have high clearance, (for now) there is a bypass road right around the gate on the left side. If you manage it, then the road is great all the way to the trailhead.
Access:
Distance: One to two mile hike
Summit Elevation: 5,740 feet
Road Access: Most of way on good gravel
The route shown on the map follows Frost Mountain LO Trail 1366A, one of 3 trails in the area to the top. Just follow any of the three trails and you quickly find yourself on the summit.
Route: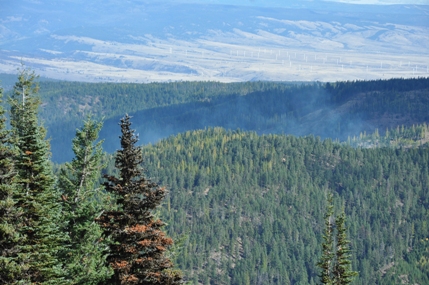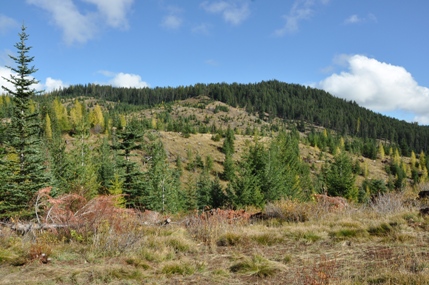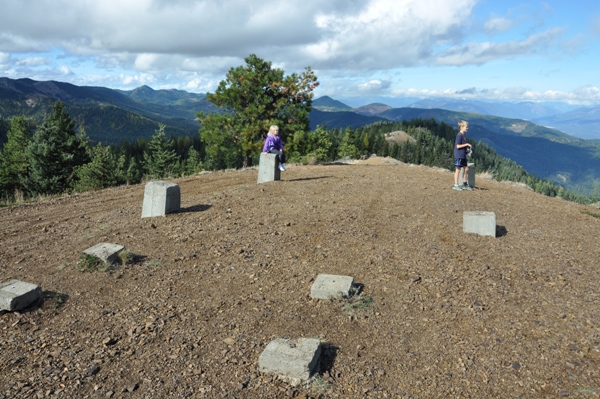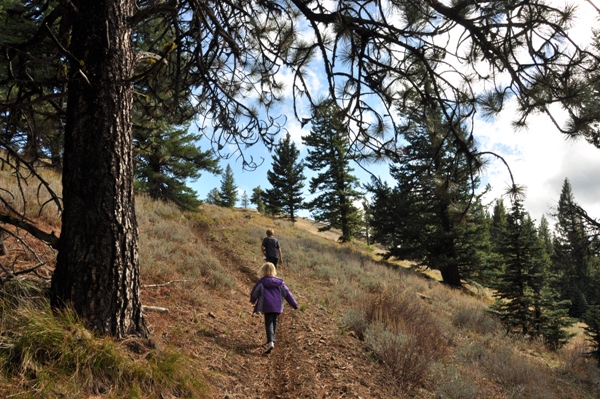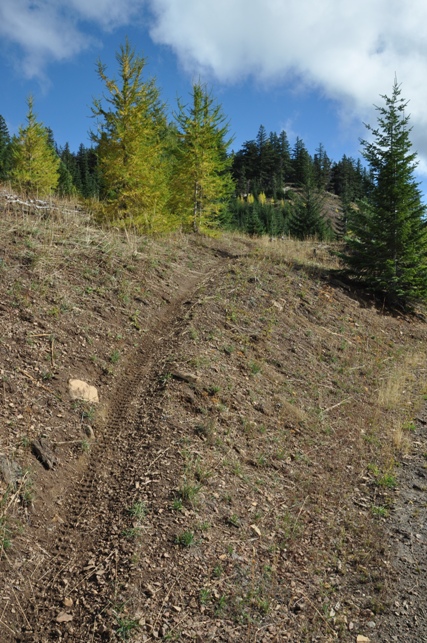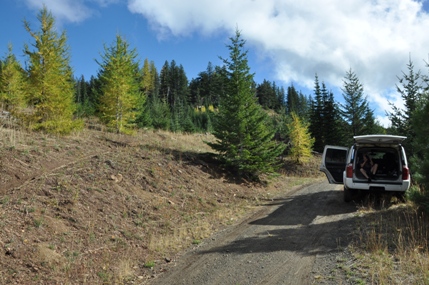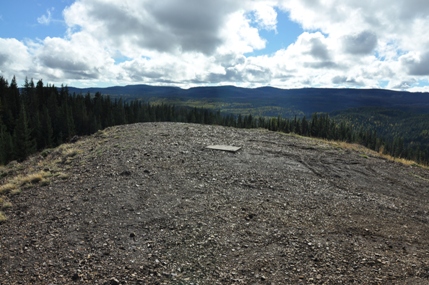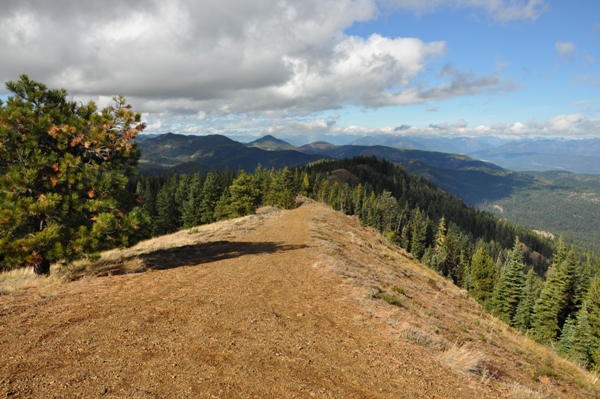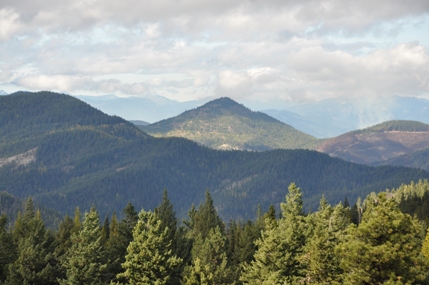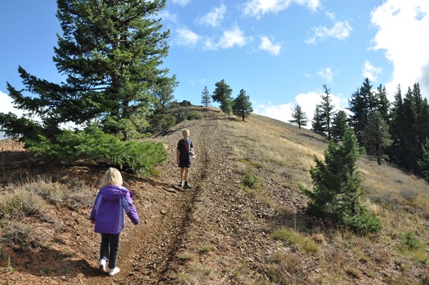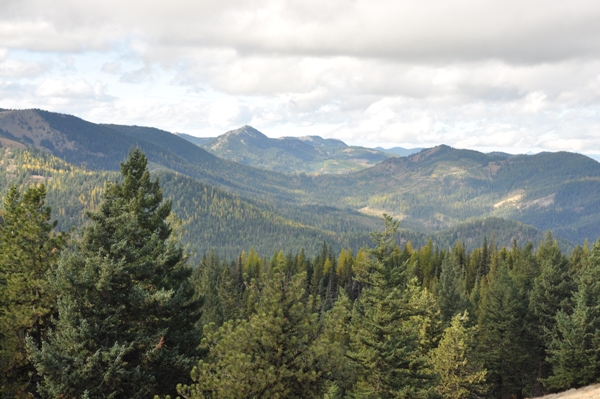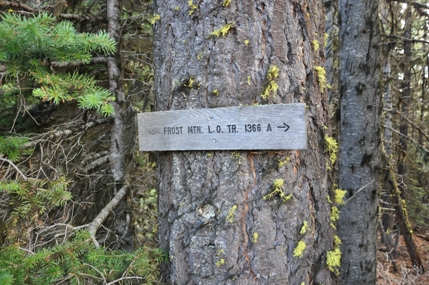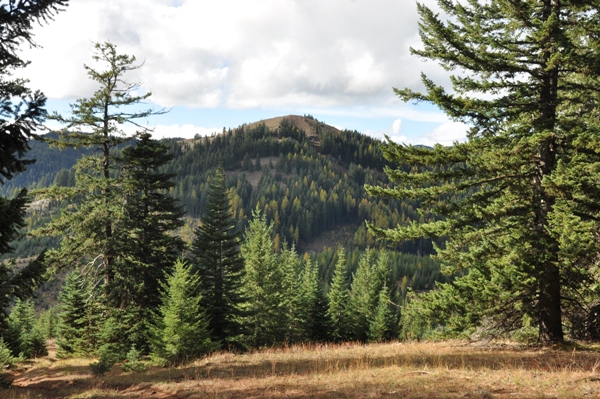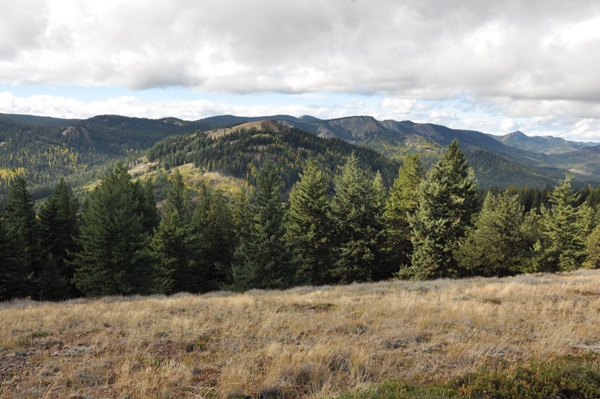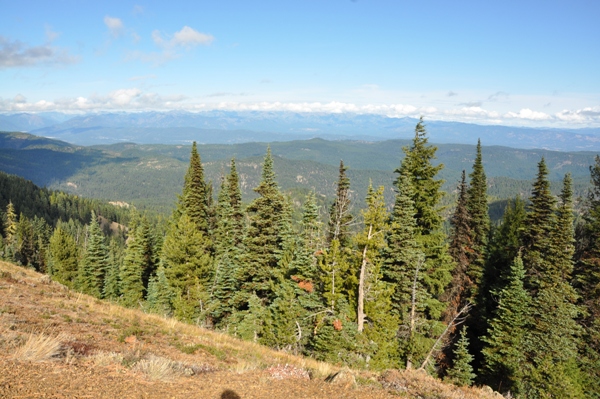 Lookout foundations
Looking west from the summit
Looking North
South Fork Taneum
Manastash Ridge & Quartz Mountain
View of Peak 5827 from the trail
Frost Mountain from the gate shown on map below
Start of the trail (on left)
Trail starts here
Ridge to summit
Smoke from a fire
SE from the summit
Hicks Butte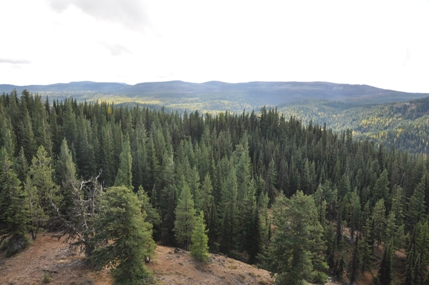 View south
On the right trail