Bethel Ridge
Located between Highway 12 and Highway 410, Bethel Ridge is the last ridgeline separating these highways before they merge near Naches. It's proximity this far east means far better weather and fewer gated roads. The Bethel Ridge Road is one of the finest gravel roads in the region as it climbs up and over Bethel Ridge, nearly to the top. A side road called the tower road, will take vehicles up to the summit area where a large communication tower is located. For the highest point, a high-clearance/4WD meanders through the forest to the summit. Fallen trees will likely impede driving the road so plan on walking.....it's under a mile anyway.
Access:
A few miles east of Rimrock, look for the signed Bethel Ridge Road. Follow the wide gravel road avoiding any smaller turn-offs. Just before reaching the saddle at the top of the ridge, a signed road to the right should say, Tower Road. Take it, it becomes rougher. This road is rocky, well graded but made of large rocks. Most cars could drive it but conditions always change. I have old photos showing it nice and smooth. Where the road bends from the views to go into the woods to reach the communication tower, look for a bumpy road following the rim. Another better road joins this one about 100 yards toward the communication tower.
Distance: 0 to 1 mile
Summit Elevation: 6,285 feet
Elevation Gain: 200 feet
Access: Good gravel road, rough rocky road, 4WD road
Route:
Walk or drive the road as far as possible. The further it goes, the rougher the route. Near the top the trail may fade in grass but it re-appears on the other side. Hikers will enjoy the walk, off-roaders will love the challenge of reaching the summit with a vehicle.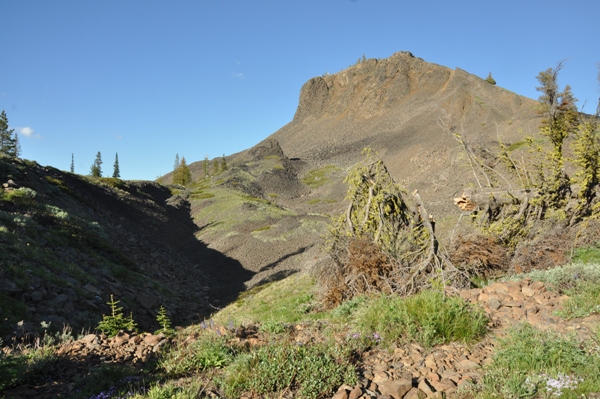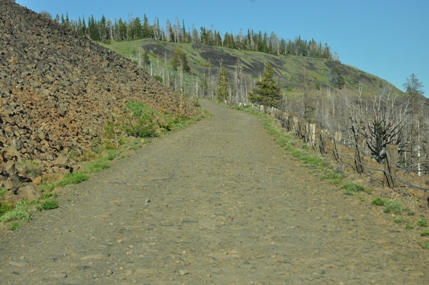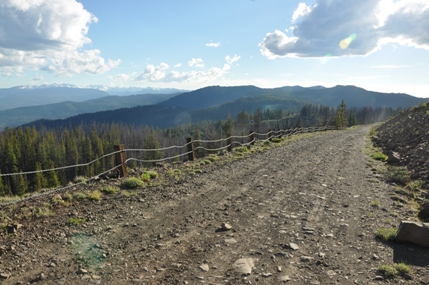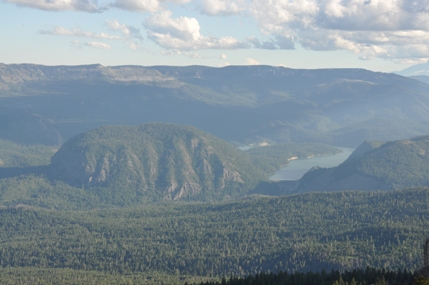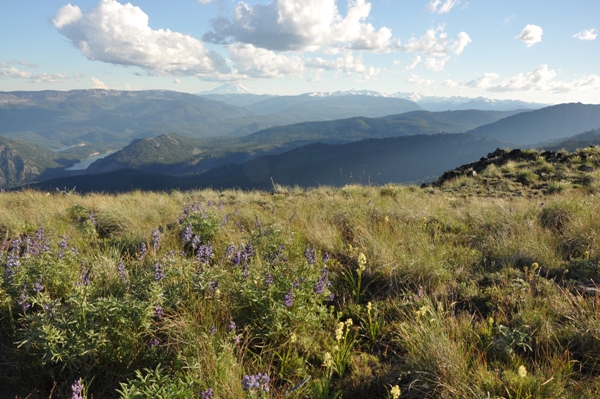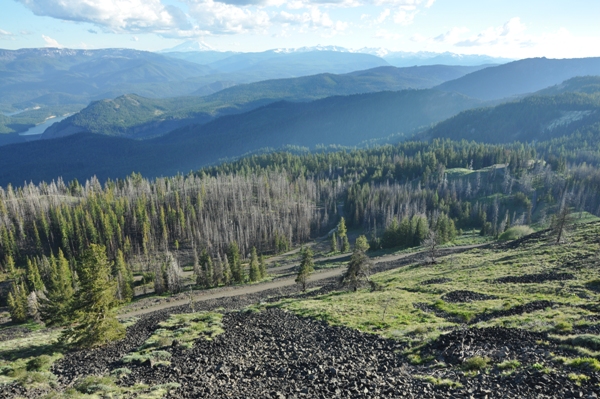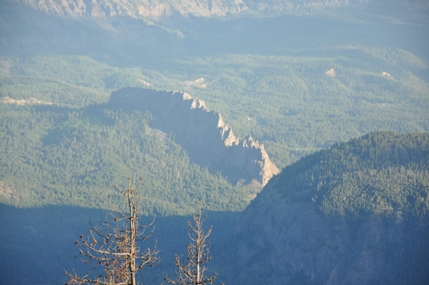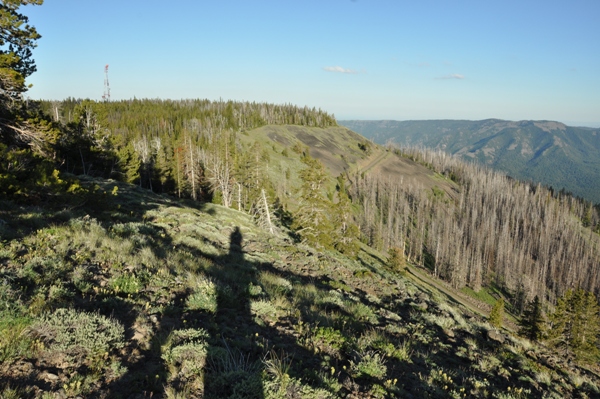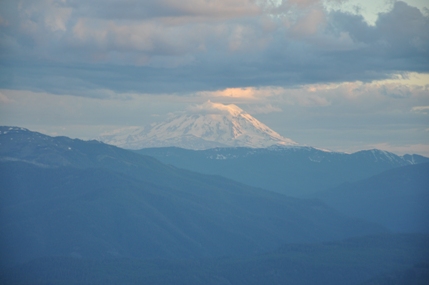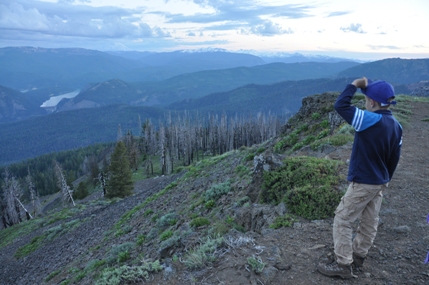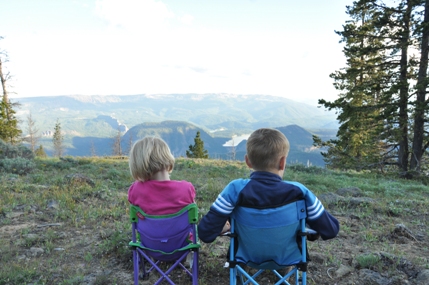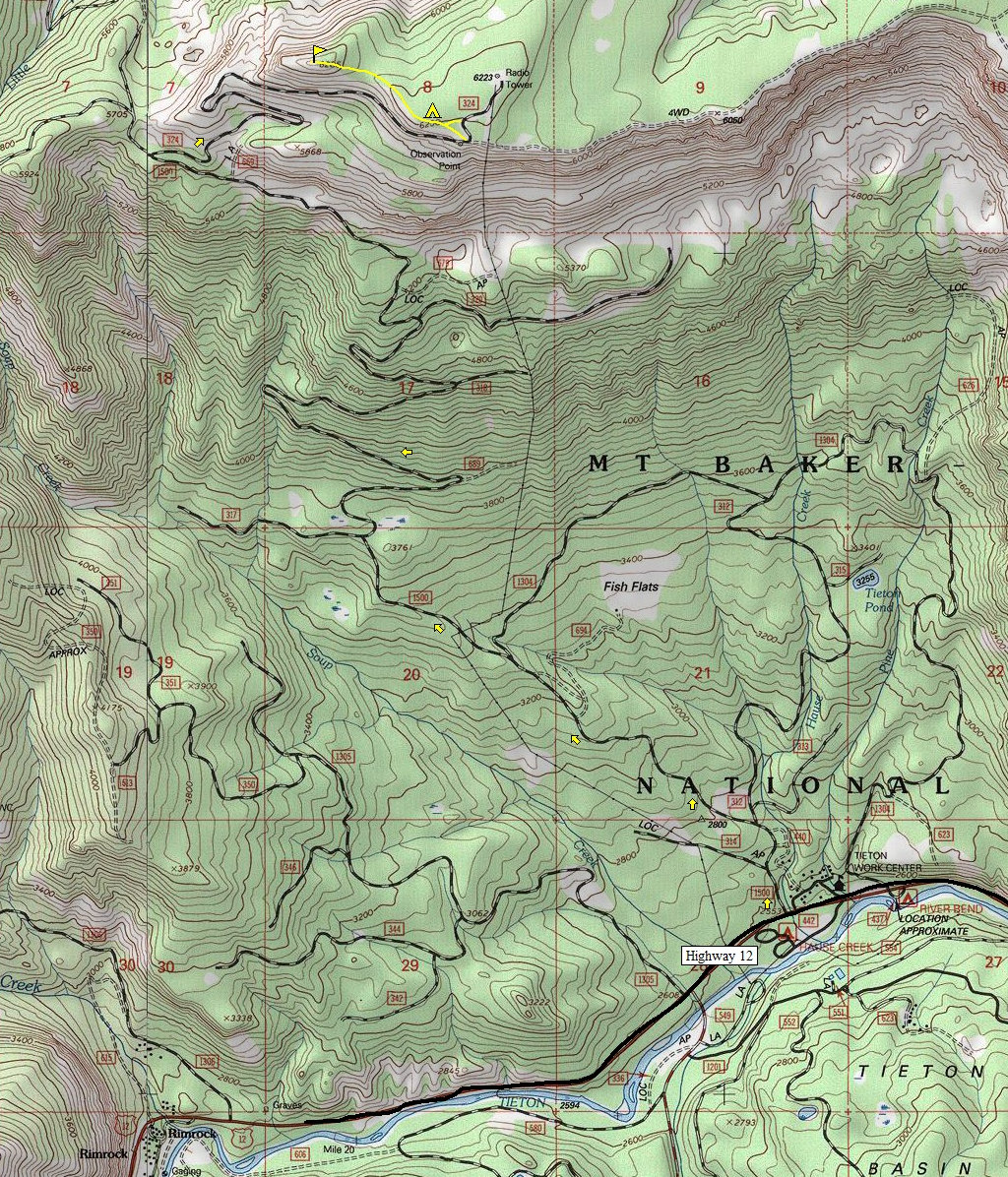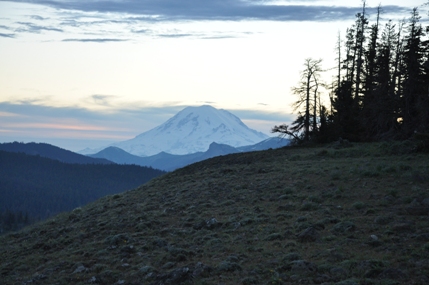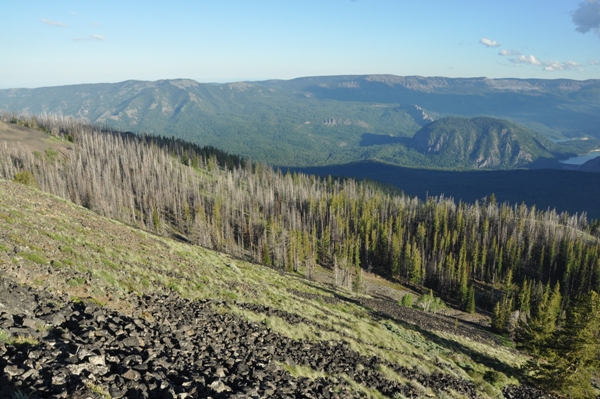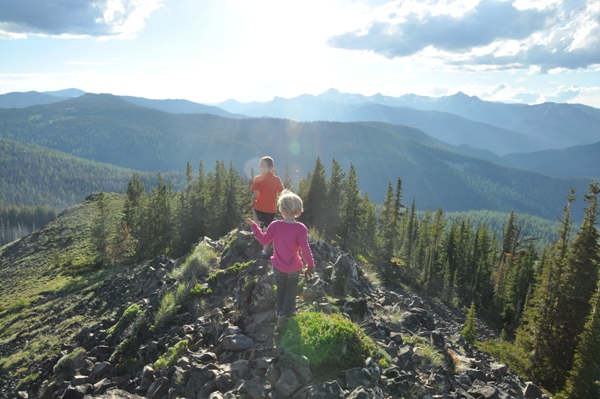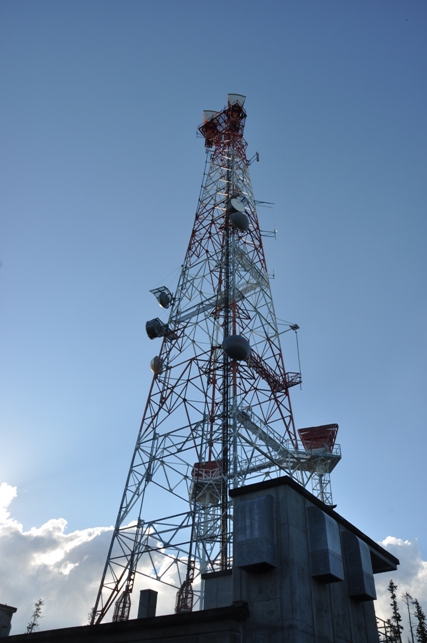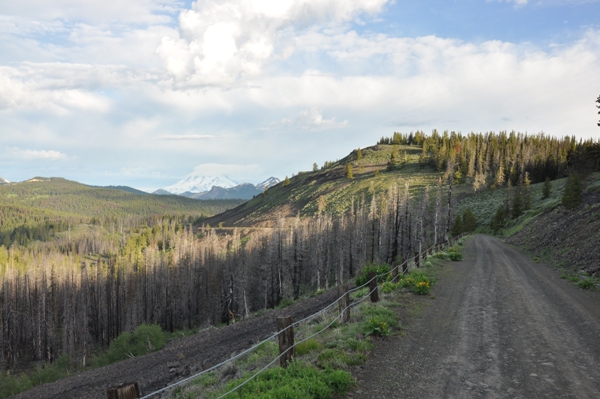 West side of the Bethel Ridge Highpoint
View south in route to the highpoint
From the highpoint looking south
From the highpoint looking east to the communication tower
On the summit looking west
Driving down the Tower Road to the Bethel Ridge Road with Mt. Rainier in distance
Bethel Ridge and Tower Road
Tower Road on Bethel Ridge
Goose Egg Mountain and the Rimrock Reservoir
Evening light on Mt. Adams
Camping on Bethel Ridge
Looking for thunder storms
Mount Rainier from Bethel Ridge
Bethel Ridge Tower
Kloochman Rock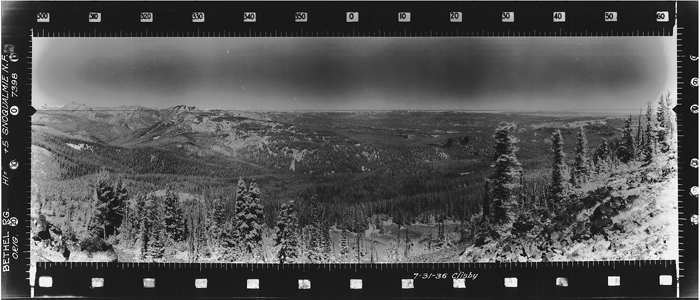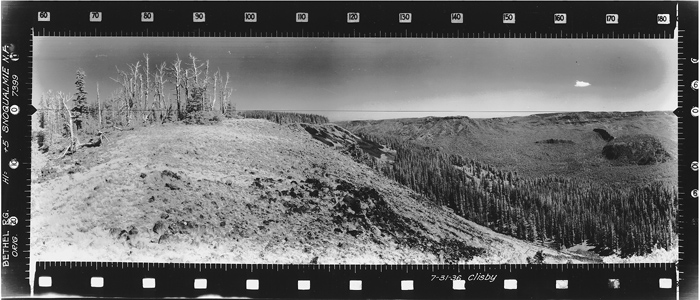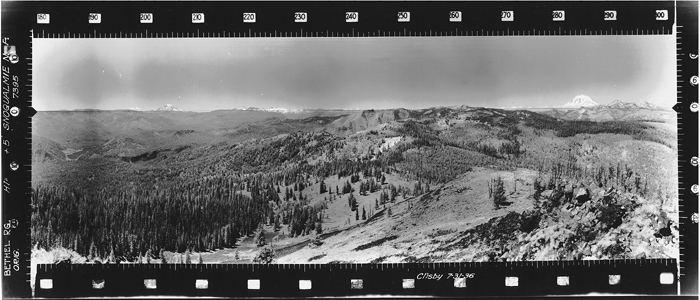 Bethel Ridge Lookout?
Bethel Ridge was being considered for a lookout. Here are pictures from the 1936 photo survey.
Looking North
Looking Southeast
Looking Southwest