Ensign Peak is probably one of the 5 most hiked summit trails in Utah. This popular little knob a short distance behind the capitol building and downtown Salt Lake City. Because of its location, view and short walking distance (only about a 20 minute hike), even tourists in town will do the hike between sights. The trip does make a good introduction to the size of the Salt Lake Valley if you have guests in town. In reality, Ensign Peak is no peak at all, just a point off the long ridgeline extending out to the west from the Wasatch Mountains.
Trailhead and sign
Views of the trail to the top
There is a big fingerprint on the lens!
Salt Lake Valley looking south
Looking across to Farnsworth Peak
Antelope Island and Frary Peak
Downtown from Ensign
Ensign Peak
Distance: Under one mile
Elevation Gain: 400 feet
Summit Elevation: 6,414 feet
Kid difficulty rating: Easy
Access: Paved
The Route:
The trailhead has a massive sign, possibly visible from space. Walk up the stairs to a bunch of information signs and some sort of amphitheater. The trail takes off to the right, along the property lines of several homes. Soon you are out of the development and heading toward a pass on the ridgeline. Novice tourists will be gasping at this point but the ridge comes rather quickly. Once on the ridge, itís only a short walk left to the summit monument. On top are benches and a few things to read.
Access:
Drive to the State Capitol Building. Take East Capitol Blvd. (on the east side) north into the residential area. Turn left on North Sandrun Drive (940 N). Go one block to a Y in the road at a church. Take the right fork (behind the church), to the trailhead in a block. The trailhead is one of the best signed trailheads in Utah, you canít miss it.
Looking NE
Looking SE
Utah Hiking & Climbing
Ensign Peak in Winter
Ensign Peak from park near trailhead
The trail
Nearing the summit
Pan of the Salt Lake Valley
Mountains to the east
View to the west with the north end of the Oquirrh Mountains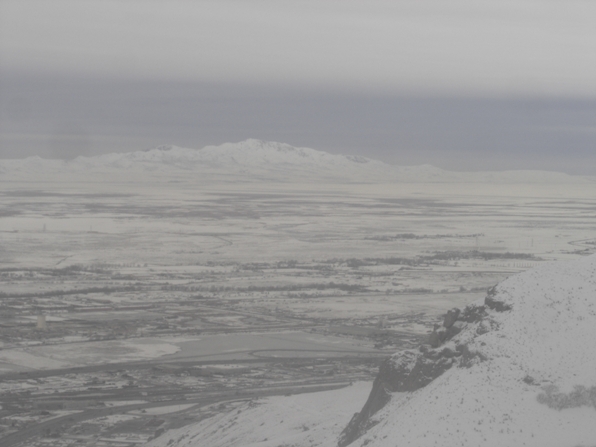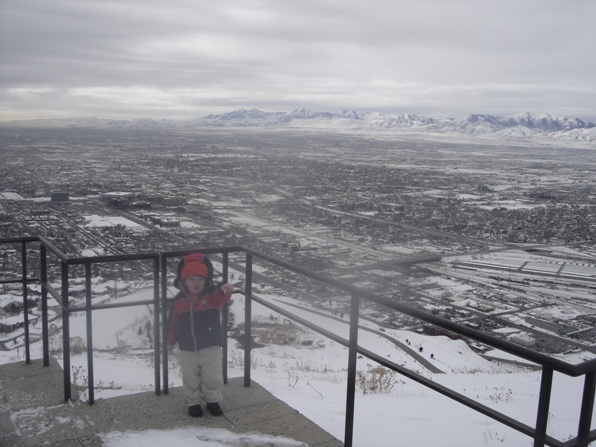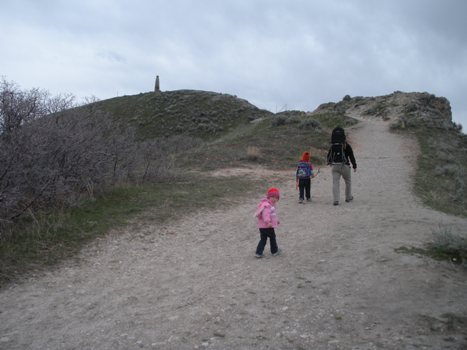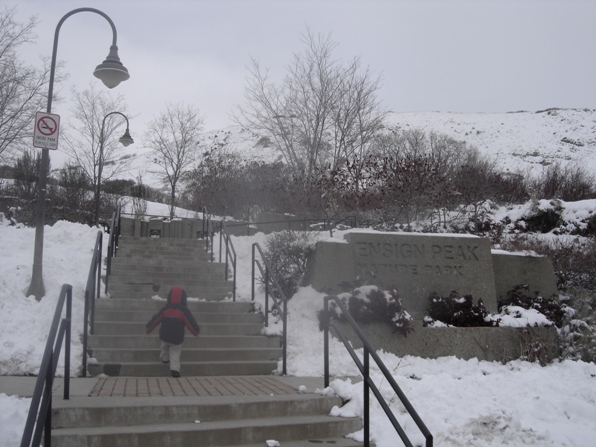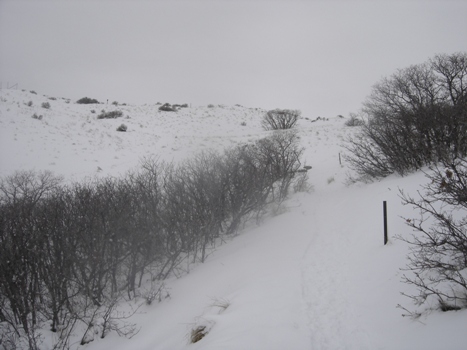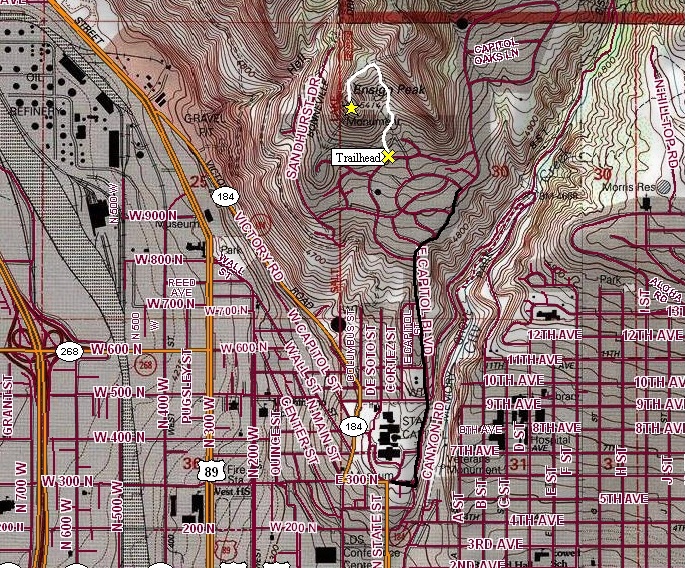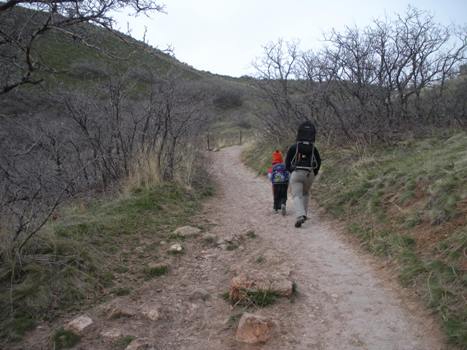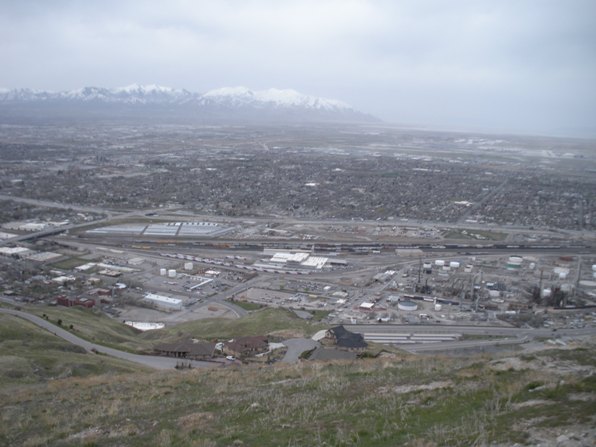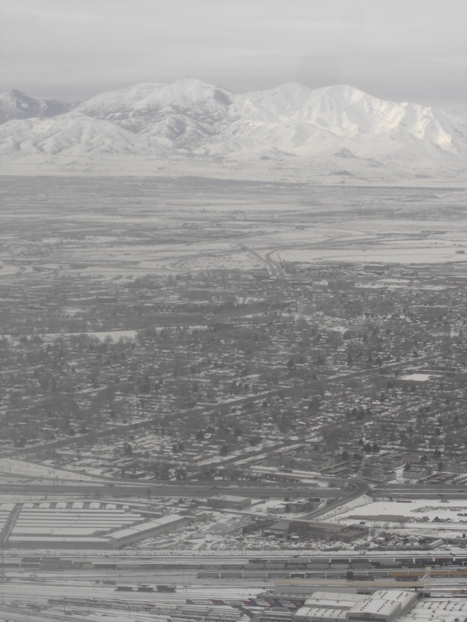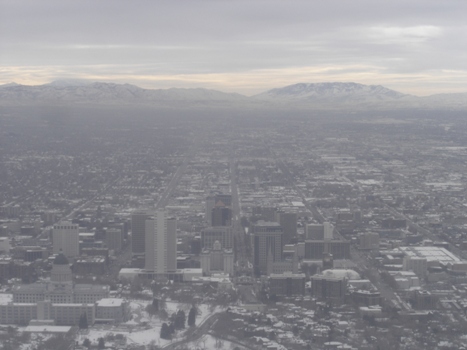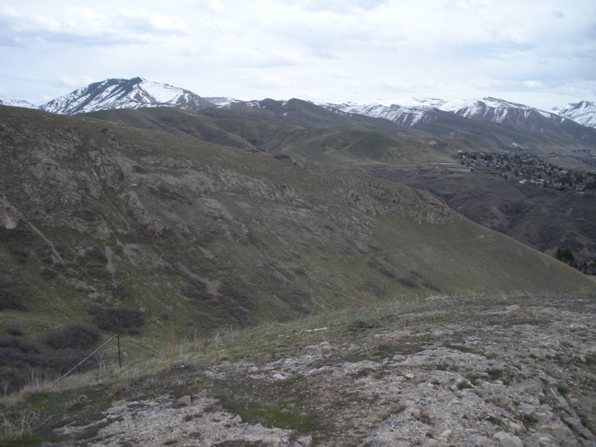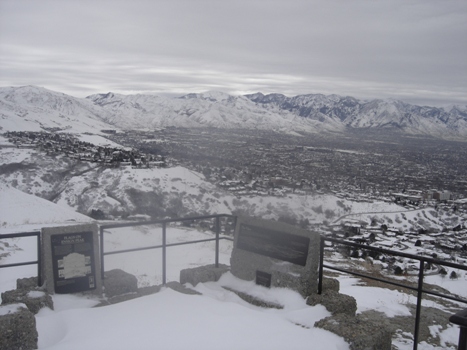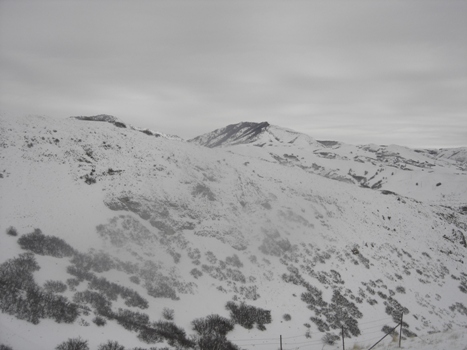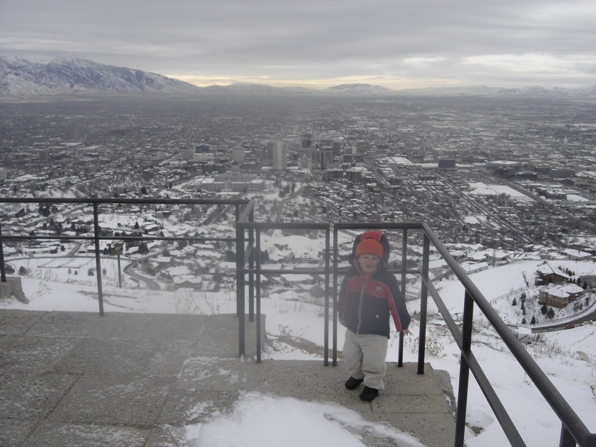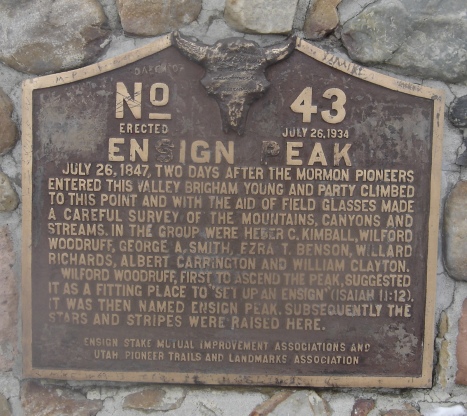 Salt Lake City