Towering over Orem is Cascade Mountain. Itís astounding how many people around there have no clue what the name of the peak with the massive face and vertical cliffs is called. At 10,908 feet, it almost makes it onto the Wasatch Front 11,000 list. The peak has 2 official summits, the north one being highest. Get an early start, this is a long day.
The first few miles is pretty boring stuff, through forest on an old dozer road. Soon the trail breaks out into meadows under Freedom Peak. This is a nice area, pretty cool that students at BYU can walk here from the Y trail near campus. The trail climbs up an erosion bar to just above a saddle at 9,500 feet. From here, you can look NW a long way to the true summit of Cascade Mountain. Drop down to the saddle and follow the climbers trail as best as possible along the ridgeline. There will be several ups and downs with the trail sometimes traversing to avoid extra elevation gain. Most of the route has a climbers trail so if you arenít on it, youíve lost it. Both places I lost the trail on the way up I found on the way back. There are also goat trails that donít always go the best way. From the south summit, youíll be dropping 320 feet but the north summit is a short easy climb so keep going. Thereís not a whole lot on the summit but outstanding views in every direction. The city is so close you think everyone is looking at you.
Distance: 6.3 miles
Elevation Gain: 3,700 feet
Summit Elevation: 10,908
Access rating: Level 2
Cascade Mountain
www.WillhiteWeb.com: Your online resource for hiking, climbing and travel
Access:
Route:
Drive up Provo Canyon looking for a sign for Squaw Peak Road. Follow this narrow paved road until it splits. A sign points to the right for a city view overlook. Go left, road becomes gravel shortly after. Follow this until just past Rock Creek Campground where a trail crosses over the road. This should be signed Dry Fork Canyon Trail. There is parking for about 5 cars.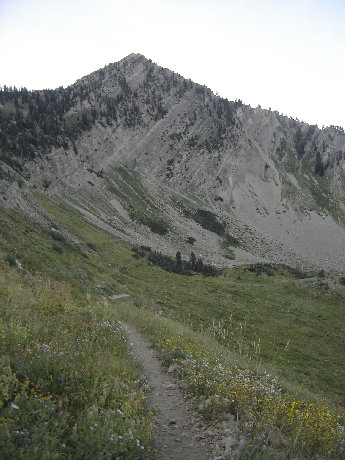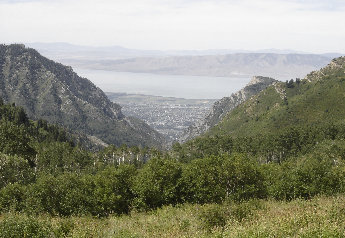 Trail goes just below Freedom Peak
Looking down Rock Canyon

Showing route, looking north to ridge traverse, at 3 miles up Dry Creek Trail

South Summit
Summit
The long ridge traverse ahead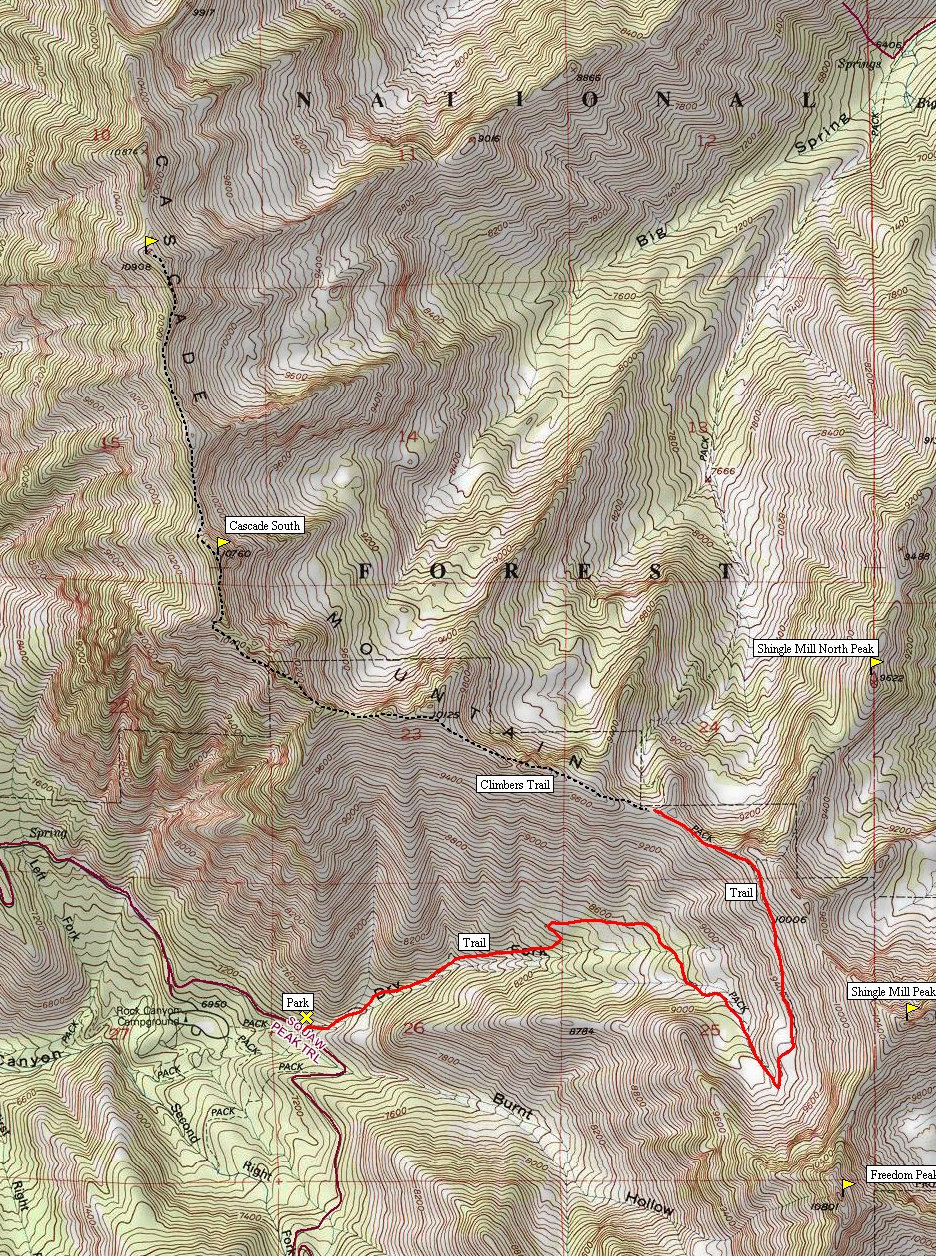 Views south
Freedom
East Provo
Provo
Lion Head
Buckley
Maple

View of Utah County from South Summit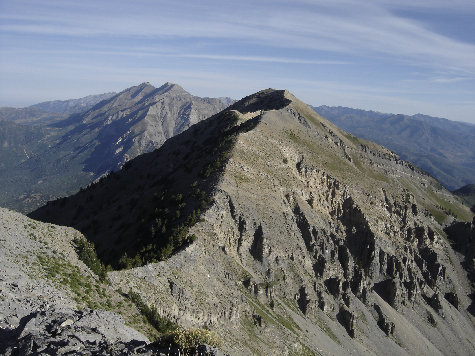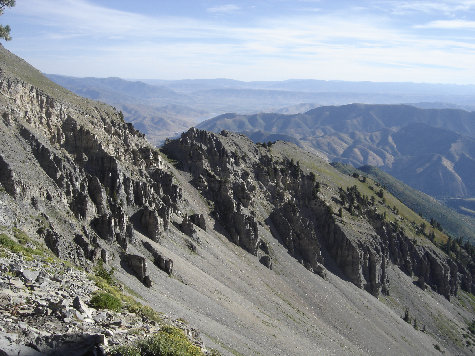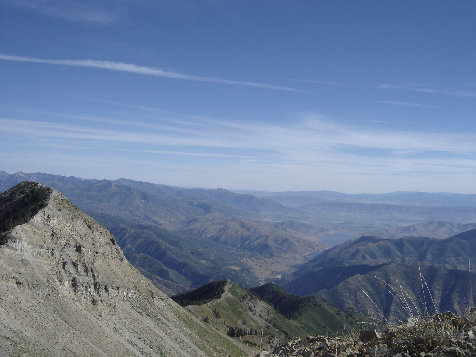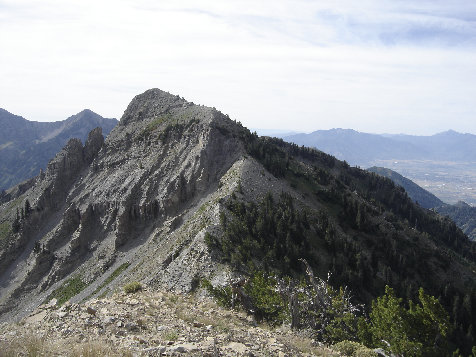 Another look back at the top
Between the 2 summits looking north
Cool rocks on the east side of the summit
View Northeast
South summit from the true summit