St. Lucia
The island nation of Saint Lucia is located in the eastern Caribbean. Popular with tourists, it is most known for beaches, diving, rainforests and the two icon Piton mountains. Every tour imaginable is available, below are some unique to St. Lucia spots:
Caribbean Travel
The highest of the icon Petons, this trail will challenge and impress you like no other in the Caribbean.
The historic capital has a nice waterfront. Also visit Derek Walcott Square & the 400 year old Massav Tree. Next to the square is the Cathedral of Immaculate Conception. If you arrive by cruise ship, even Point Seraphine pier, you can easily walk into town from the boat, less than a mile walk.
Castries
Soufriere is the second largest city on the island, located near the Pitons. The town is scenic from the overlooks but not so much when in town. There is a town square, a church and the wharf area are worth seeing. Even better though are the nearby views of the Pitons, or visiting the Toraille Botanical Gardens and Sulphur Springs Park. The springs is an active geothermal area, promoted as a drive-in volcano. The crater vents sulfur into the air with bubbling pools an hissing fumaroles.
Soufriere
Jalousie Beach will have the most amazing photos of Pinton Mountains. Nearby is Anse Chastanet, not as nice as Jalousie Beach but still good.
Soufriere Beaches
To defend the Castries harbor, Morne Fortune was built high on a mountain overlooking the harbor. Visitors can look at the fortifications, military buildings, old cannons, and visit a newer monument. This location offers excellent views of Castries and the northern side of the island. On a clear day, visitors can see all the way to Martinique. Also near is the Government House, the official residence of St. Lucia's Governor General, which is worth a picture.
Morne Fortune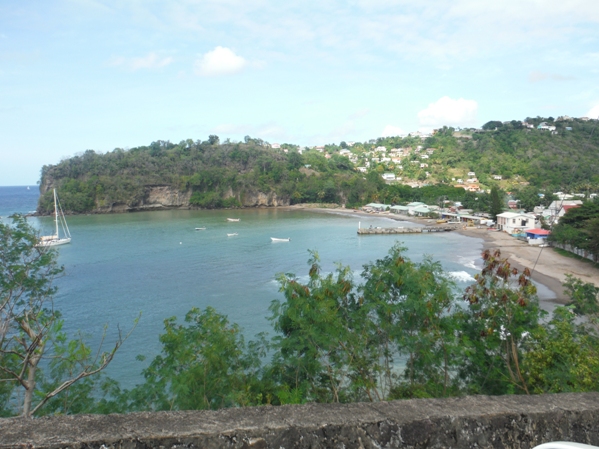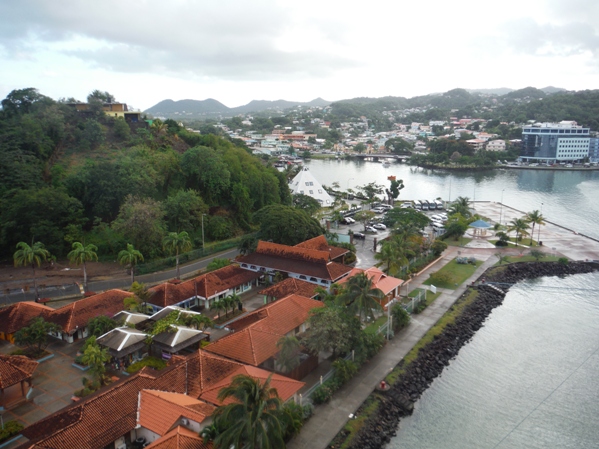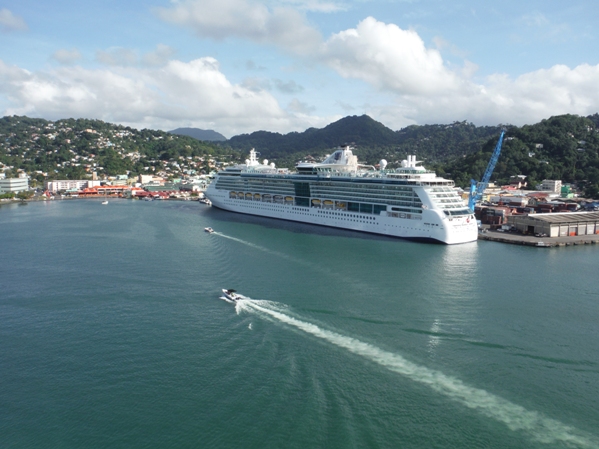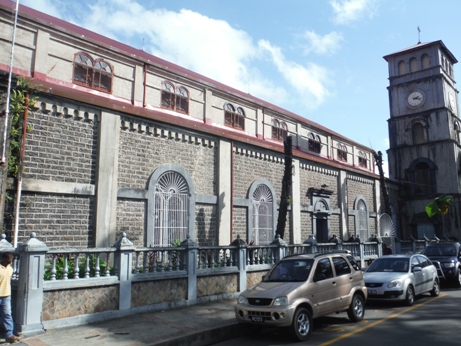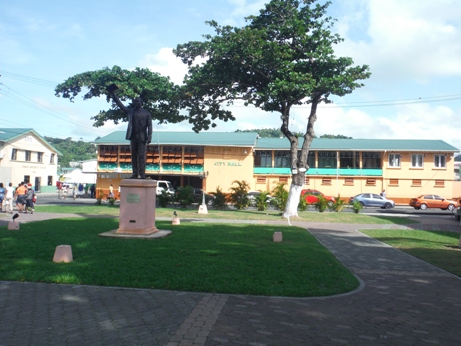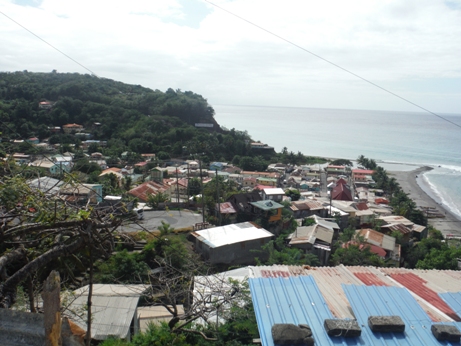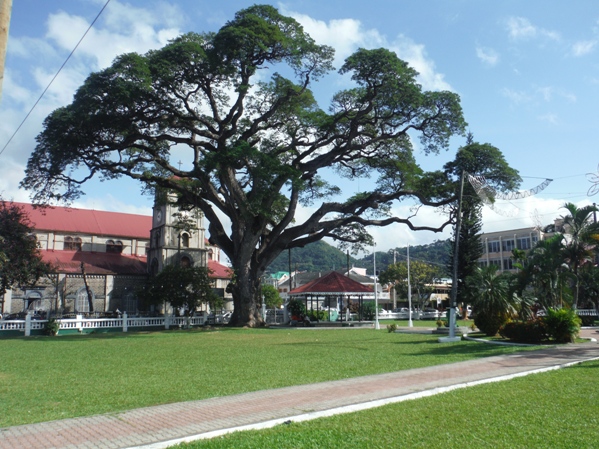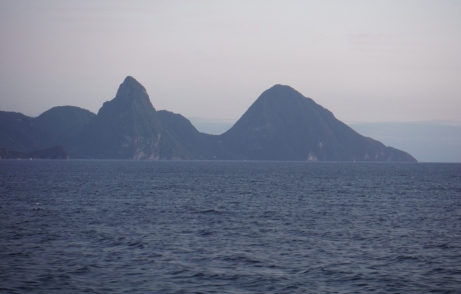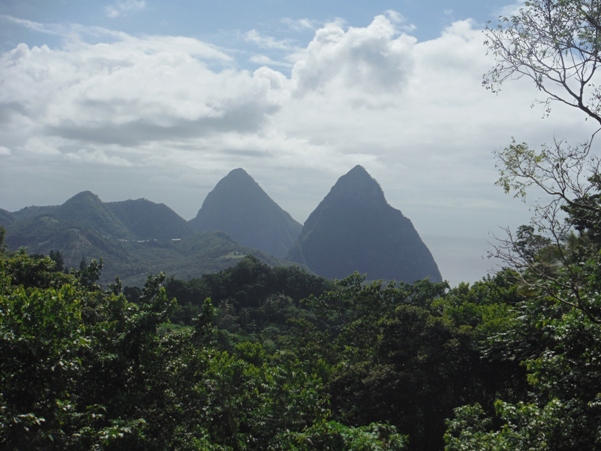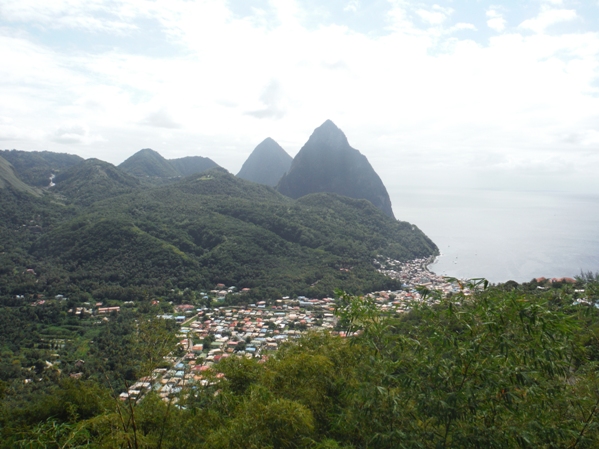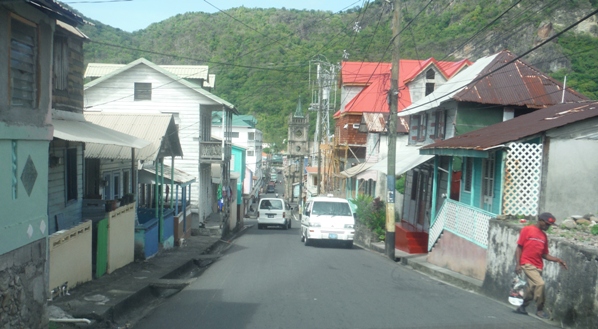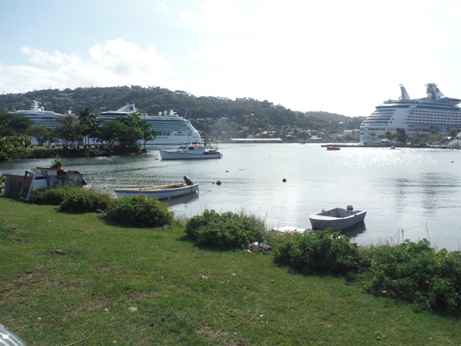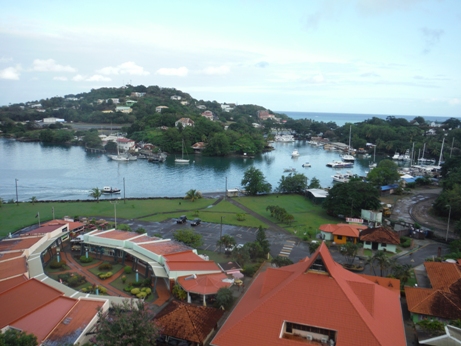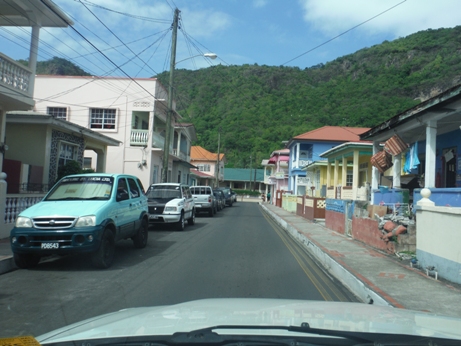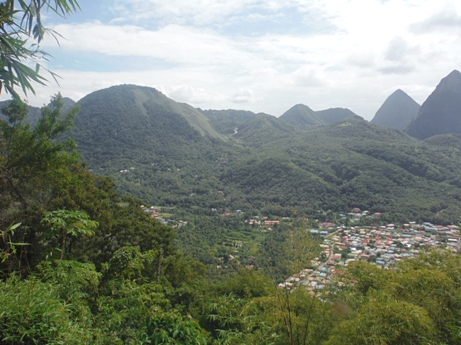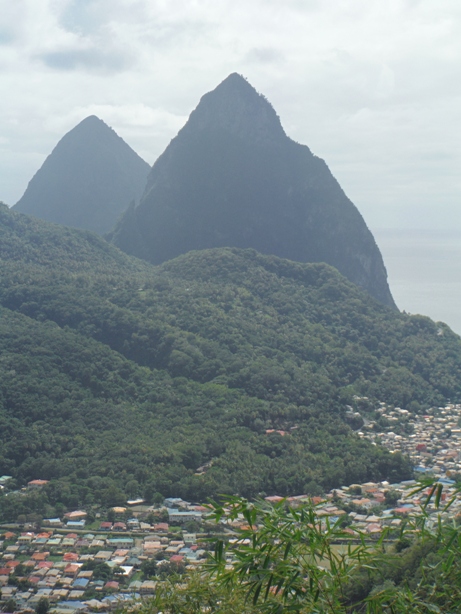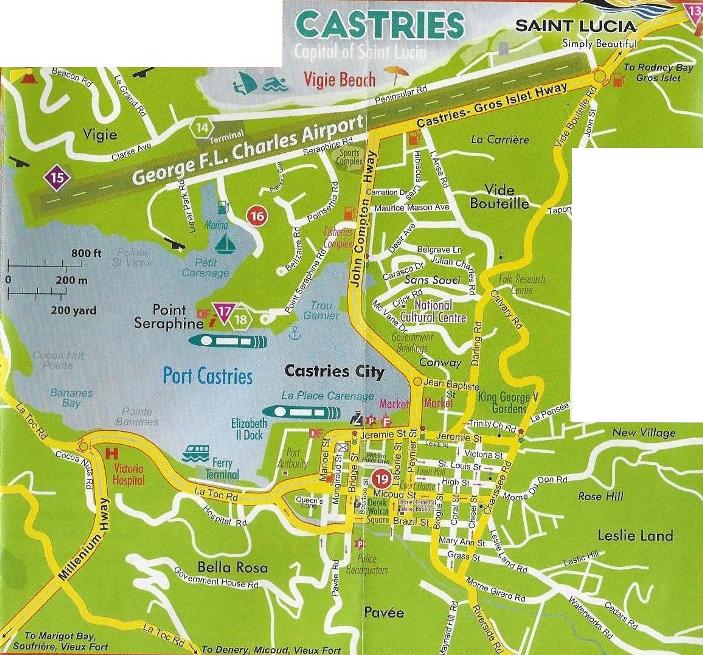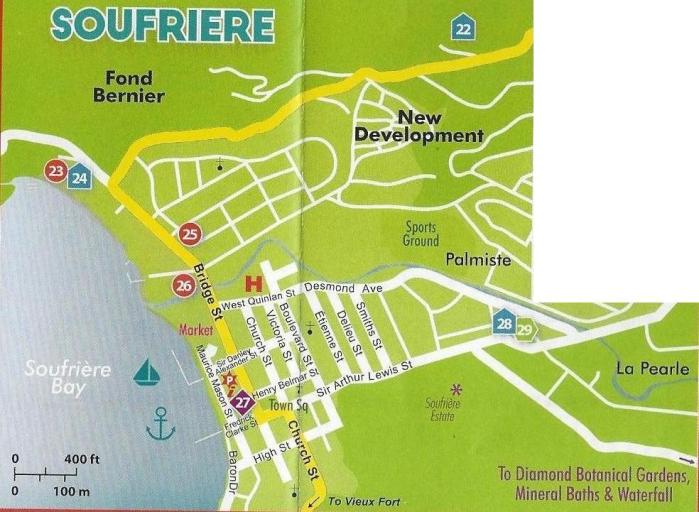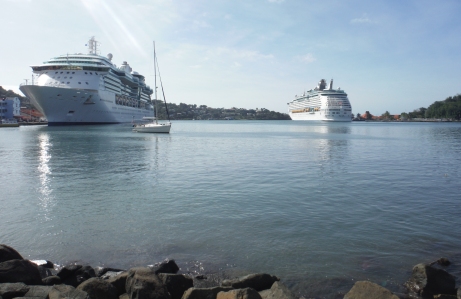 Castries
Castries
City Hall - Castries
Castries
Cruise ship at Castries
Cathedral of Immaculate Conception
Derek Walcott Square & the 400 year old Massav Tree
Soufriere
Pitons from an overlook along the road
The Pitons
The Pitons
View to Sulphur Springs Park and into the volcano (some steam showing)
Narrow streets
Fishing Village
Fishing village of Canaries
Passing though Soufriere
Two docks at Castries
Leaving Castries
Leaving St. Lucia