Burr Trail Switchbacks - Muley Twist Canyon
The Burr Trail connects Bullfrog and Boulder Utah, passing through Glen Canyon National Recreation Area, Capitol Reef National Park, and Grand Staircase-Escalante National Monument. There are views of the Henry Mountains, the Waterpocket Fold, the red Circle Cliffs and Long Canyon. This interesting back road offers numerous hikes and side trips into some of Utah's most beautiful and extraordinary country. The Burr Trail is easily doable with passenger cars but wet weather may make the road impassable even for 4WD vehicles. These pictures are of the Muley Twist Canyon road section as it passes through the Waterpocket Fold in Capitol Reef National Park. Originally, only these switchbacks were named the Burr Trail, but now the entire road from Bullfrog to Boulder is known as the Burr Trail.
WillhiteWeb.com - Capitol Reef National Park
History
John Atlantic Burr was born in 1846 aboard the SS Brooklyn somewhere in the Atlantic Ocean. He and his family lived in Salt Lake City, then later moved south and established the town of Burrville, Utah, in 1876. John Burr soon developed a trail to move cattle back and forth between winter and summer ranges and to market. This cattle trail through the rough, nearly impassable country around the Waterpocket Fold, Burr Canyon, and Muley Twist Canyon came to be known as the Burr Trail.
Waterpocket Fold
A 100-mile long bend in the earth's crust, extending from Thousand Lake Mountain in the north to Lake Powell in the south. At about the time that the Rocky Mountains were being uplifted, 60 to 70 million years ago, the layers of sedimentary rock here were warped and bent into a spine of rock, several miles wide. Weathering and erosion have exposed the various colorful layers and carved the Navajo sandstone into cliffs, canyons, caves, alcoves, and basins or "pockets" which collect and hold drainage water. John Wesley Powell named this remarkable geologic feature the "Waterpocket Fold."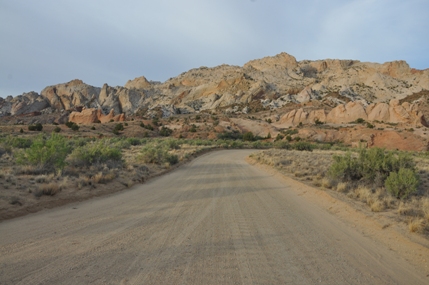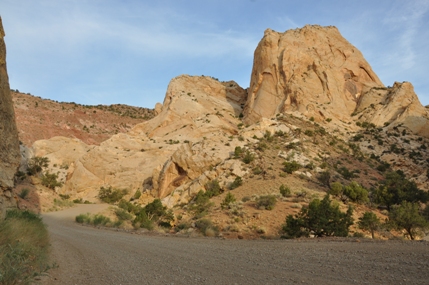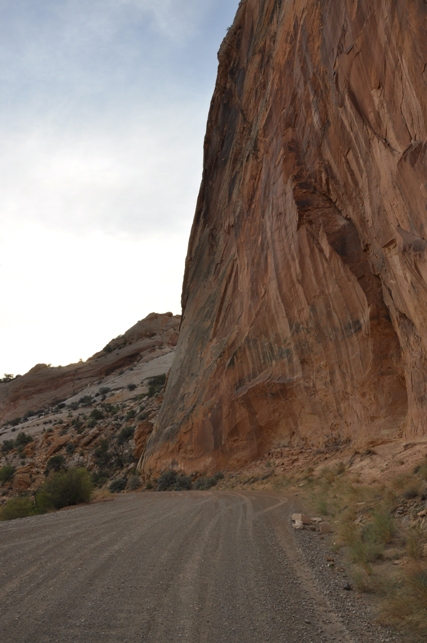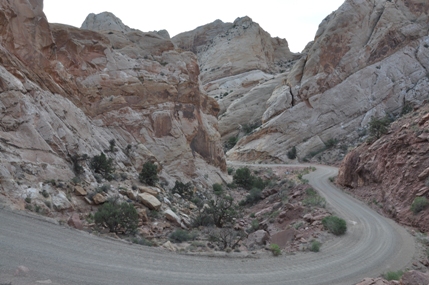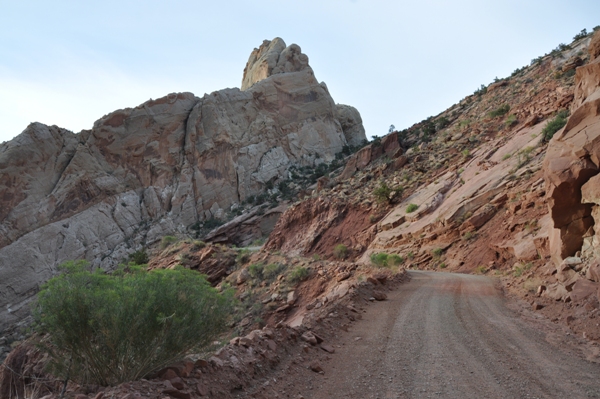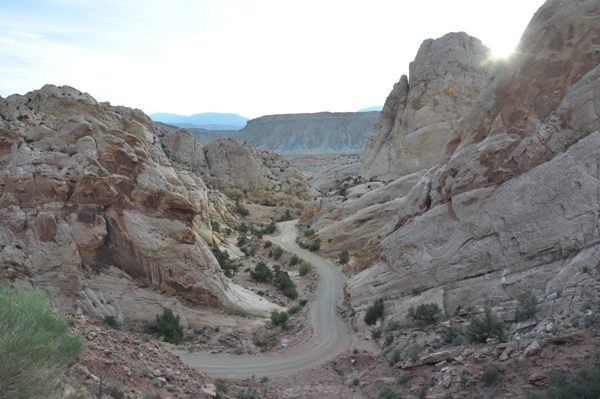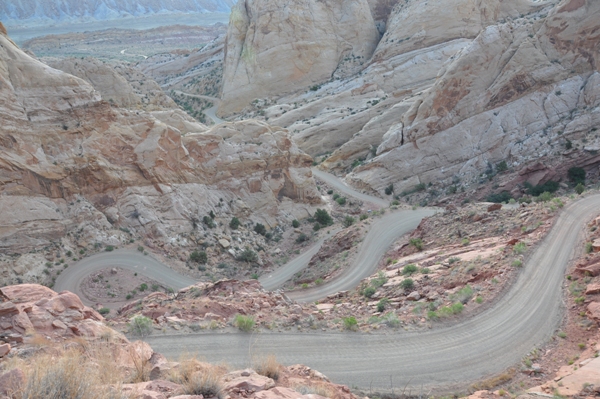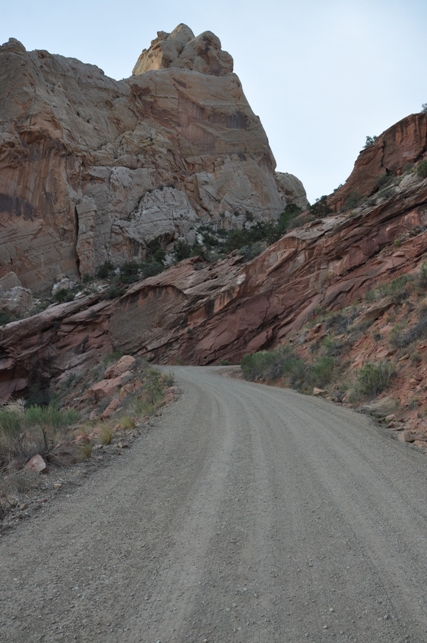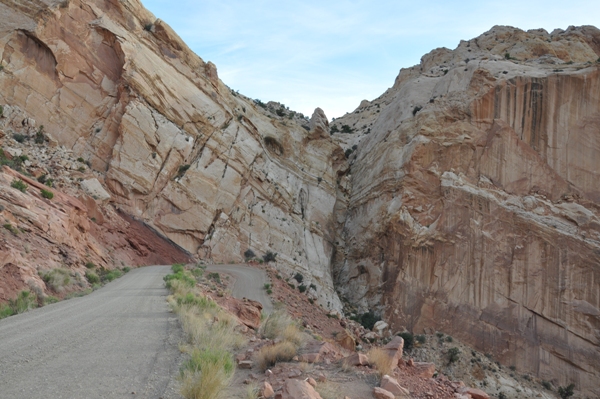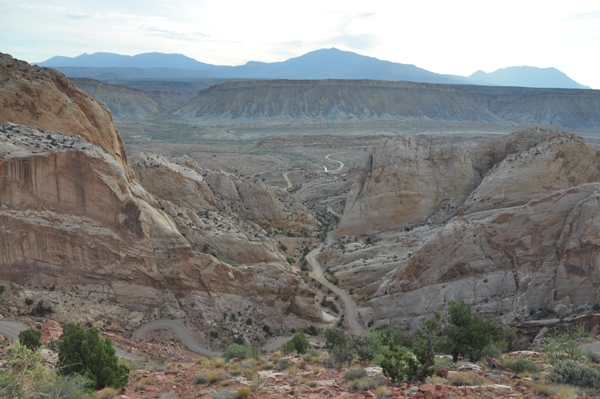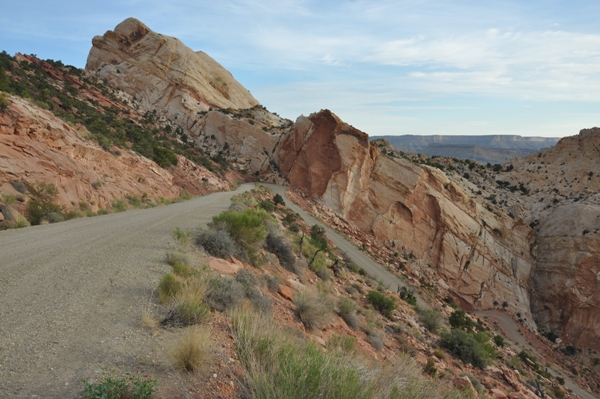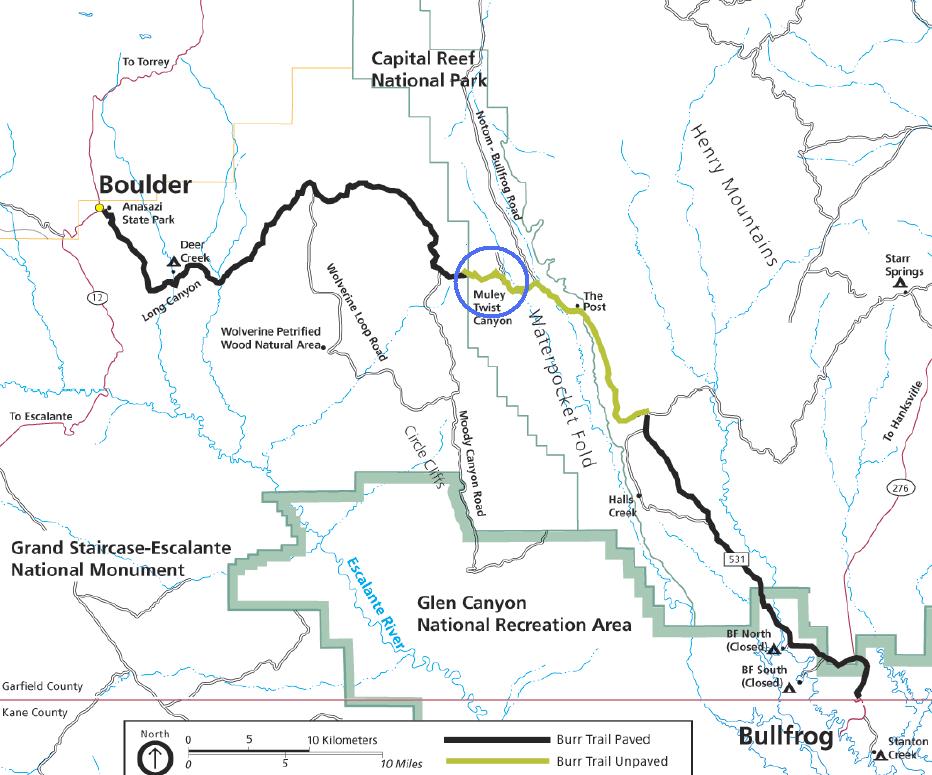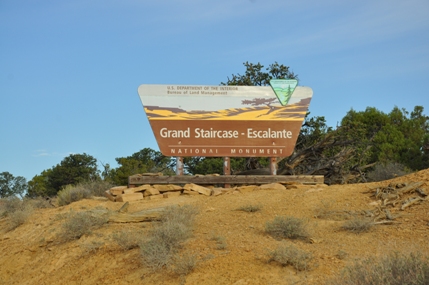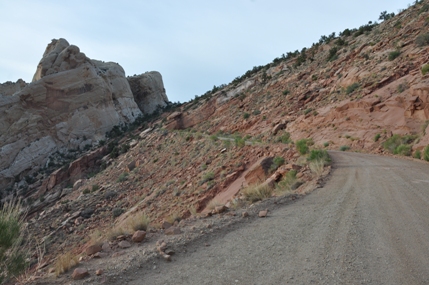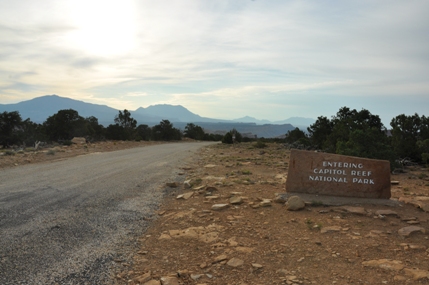 Approaching Muley Twist Canyon from below
Looking down from the first switchback
Looking down from the fifth switchback
Entering Capitol Reef National Park just before the drop
Looking out the canyon from the last switchback