If you have a high clearance vehicle, check out this backcountry area of Capitol Reef.
Capitol Reef National Park
WillhiteWeb.com: Utah Travel

In central Utah is the lesser known Capitol Reef National Park. Although the park isn't too far away from Bryce and Zion, it's enough to keep the big crowds out. The celebrated feature here is the Waterpocket Fold, a giant buckle in the Earth's crust. The result is a eroded jumble of colorful cliffs, massive domes, spires, monoliths, twisting canyons and arches. Capitol takes effort to explore, it's not an RV friendly park. If you enjoy National Parks from you cars windshield only, you'll only have a few hours worth of activities. To see the majority of the park, it will require a high clearance vehicle and/or some time spent in your hiking boots.
The heart of the park was originally a Mormon settlement from the late 1800's. In the area is a restored one room schoolhouse, a blacksmith shop and the Gifford Farmhouse with a museum and cultural exhibits as well as a shop selling pioneer-era items including ice cream. Even more unique for a national park is the Orchards where you can pick apples, peaches, cherries, pears and apricots. If you eat them on the spot, no fee is charged. The visitors center is also located in the Fruita District.
As with all National Parks, there are a few scenic stops that are five minute walks to see the site. The Goosenecks Overlook is a short walk taking you to an overlook looking down into a deep gorge where the river twists around cliffs. The Petroglyphs is another, along a flat boardwalk with rock cliffs and Indian artwork along the way.
After seeing the visitors center, you'll be encouraged to take the Scenic Drive, a paved 8 mile route that offers views of the Waterpocket Fold. A fee is charged to do this drive and unless you really need something else to do in the park, I didn't thing it was that nice.
Fruita Historic District
Scenic Pullouts
Visitors Center Scenic Drive
There are many trails in the park. Some of the best scenery is along these trails. I hope to hike all the ones below but for now, only the underlined ones have I done. If underlined, click on them to see a trip report for the hike.
Cathedral Valley
Hiking
Grand Wash
Spring Canyon
Rim Overlook
Golden Throne Trail
Entering Capitol Reef above Cathedral Valley
Visitor Center sign and scenic location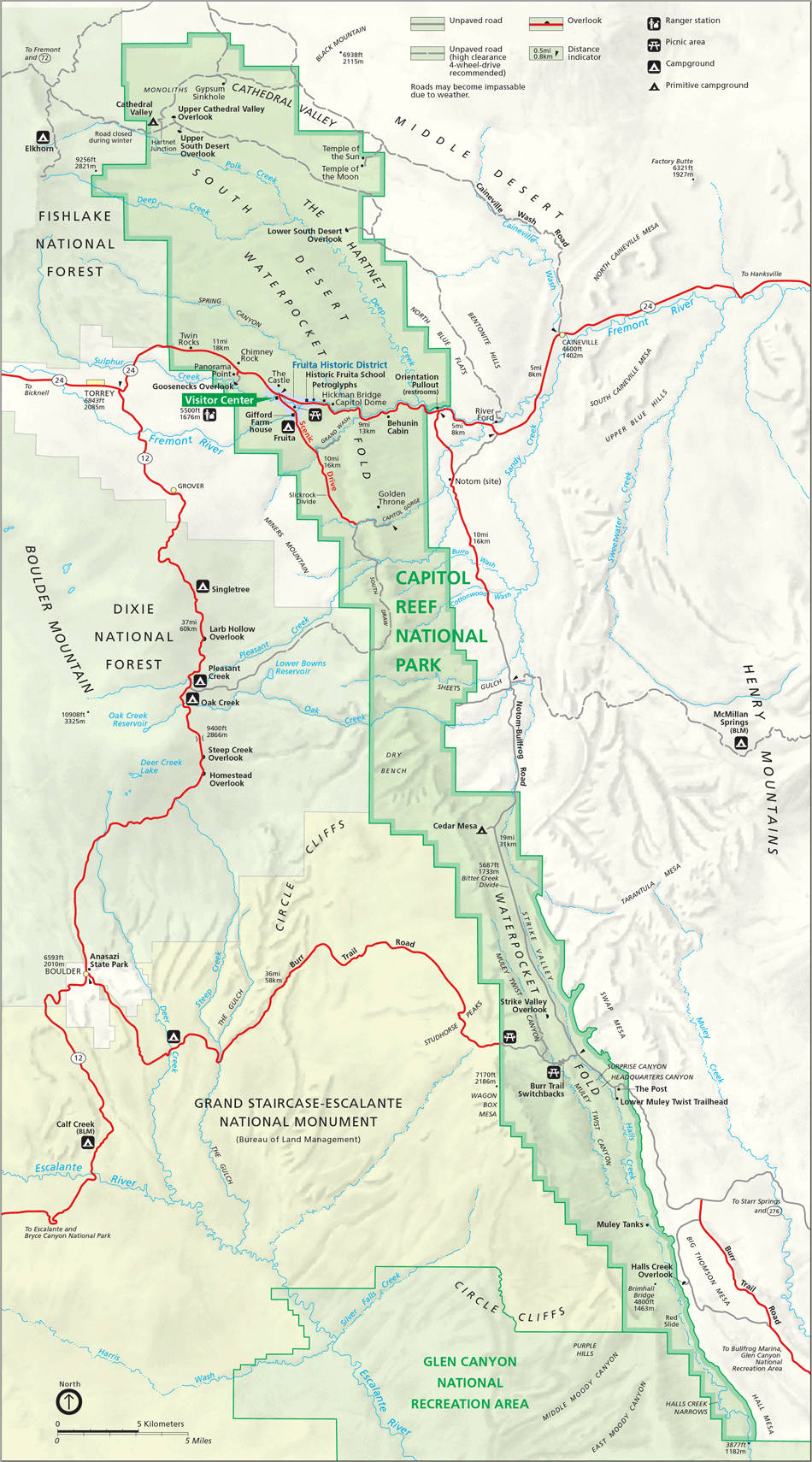 Along the 8 mile scenic drive
Cathedral Valley from above
Goosenecks Overlook
Hickman Bridge
Petroglyphs
Petroglyphs trail
Front lawn of the Gifford Farmhouse
Fruit Orchards
The Muley Twist Canyon road section passes through the Waterpocket Fold at the south end of the park.
Burr Trail - Muley Twist Canyon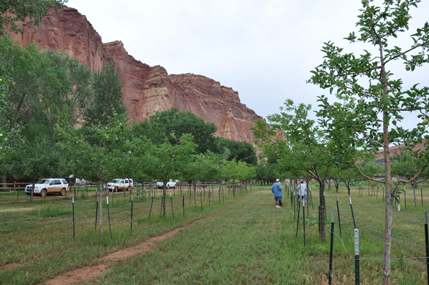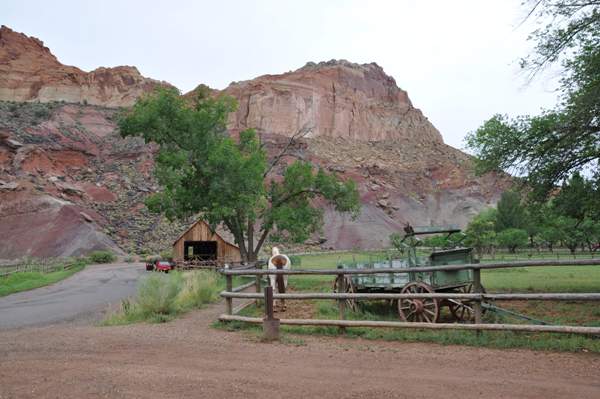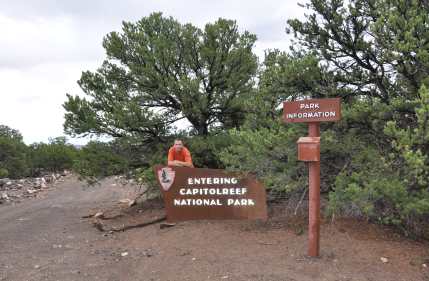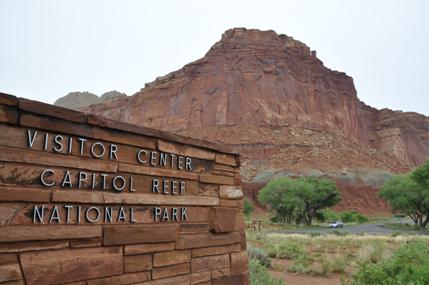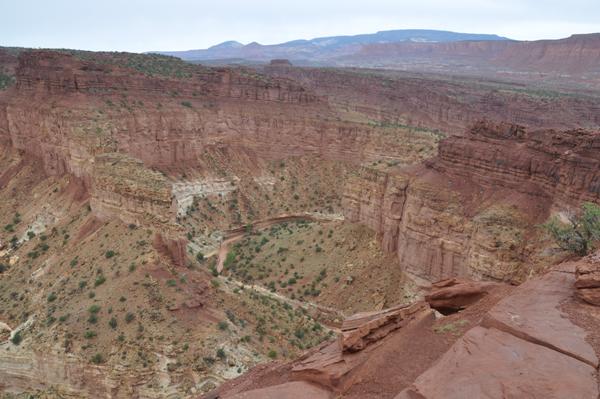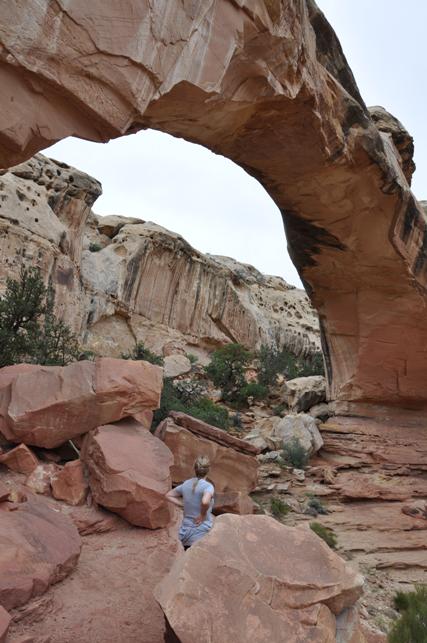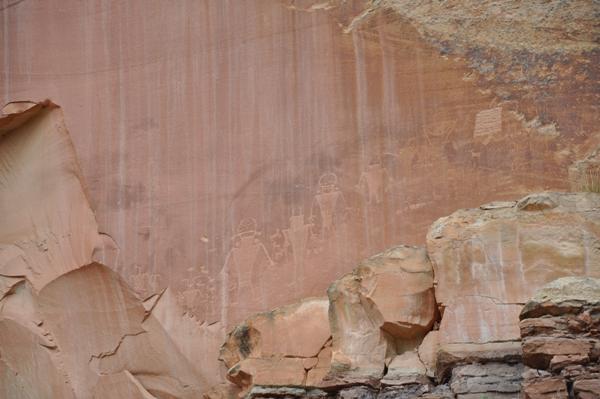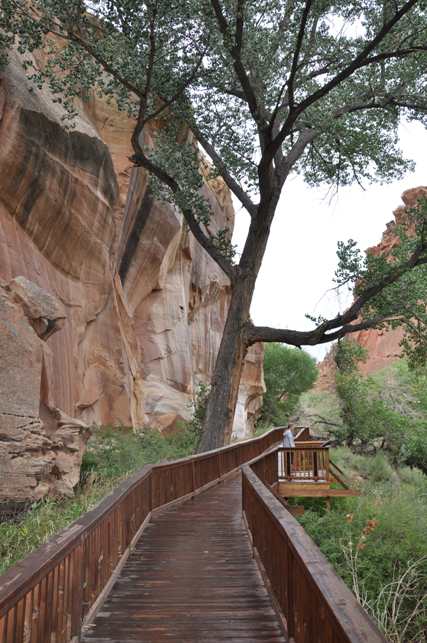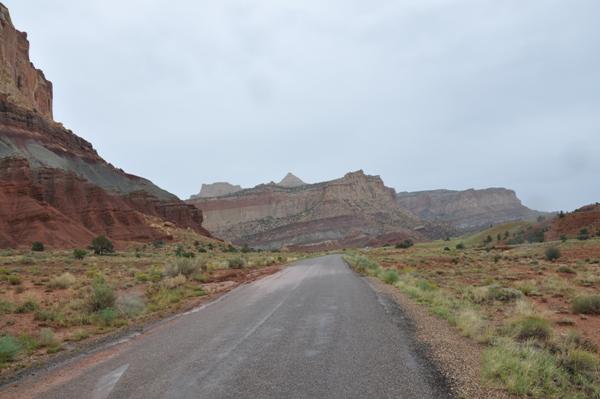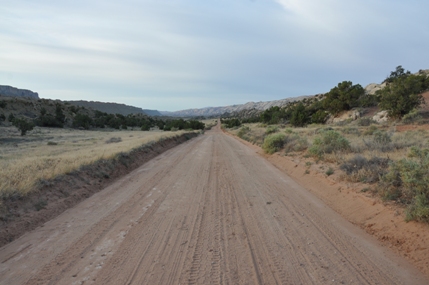 Driving the Strike Valley Road

Burr Trail Entrance