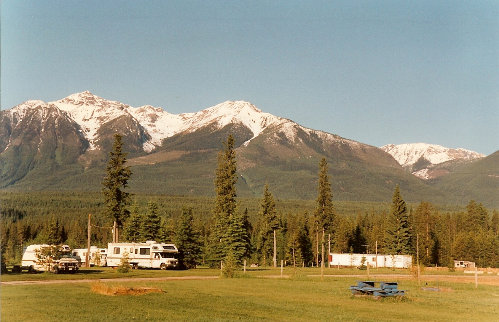 Yoho National Park is mostly visited by people passing through on the Trans-Canada Highway. It is the access to the west from Banff National Park or the main access to Banff from the west. The western slopes of the Rocky Mountains are no less scenic here. There are a few sights to drive to but the majority of things to see other than what you see from the highway will require hiking. The most popular is Lake O'Hara, a large mountain lake serviced by a bus requiring reservations months in advance...ugg. But, you can hike the road (6.8 miles) with no reservations.
Canadian Rockies
WillhiteWeb.com: Canada Travel

The Canadian Rockies are one of the most amazing mountainous areas imaginable. The ruggedness of the mountains, the glaciers, ice fields, valleys and huge lakes and meadows are all super sized when compared to other ranges. It's a remarkably vast area yet much of it has been made accessible by roads and nice trails. For those lucky enough to live near, the extraordinary hiking and climbing opportunities must be endless. But, with a short window of good weather in summer and the distance most of us will have to travel to get there, you'll just have to hope for good weather if you plan a trip to this must see location. I lived for years only one days drive from Banff. I only visited twice and really regret it.
Banff National Park
Jasper National Park
Yoho National Park
Kootenay National Park
Mount Robson, Assiniboine and Hamber provincial parks
Banff is the park everyone must see. With the most famous sights and the easiest access from Calgary, you'll probably start a trip here. The famous city of Banff just outside the park is a destination itself (see link below) with it's historic hotels and amazing backdrop of mountain peaks from the downtown. Back inside the park is the small town of Lake Louise, named for one of the most amazing lakes, so amazing the Château Lake Louise was built on it's shores around 1900. My brother and I rented a canoe on the shore and paddled to the far end...just to say we did it. Better yet, hike Mount St. Piran (see link below) for an amazing view of Banff National Park. A few miles away is Moraine Lake, another one of the most photographed mountain lakes in the world. Banff was Canada's first National Park, it won't take you long to see why.
Jasper National Park is the most northern and largest of the Canadian Rocky National Parks. It seems to attract the worst weather because everyone I meet experienced rainy weather like I did when visiting. I think my advise would be to go mid-summer and have extra days available. Other than the amazing mountains all around, Jasper offers several easy access waterfalls and the Athabasca Glacier where an easy walk takes you to the toe of the glacier where all tourists can get on and say they walked on a glacier.
Like Yoho, Kootaney National Park is a bit of a drive-through park to get to Banff and Jasper National Parks. There is plenty of hiking and backcountry exploring but not enough to get most to spend too much time here. Enjoy the drive.
These 3 provincial parks in the Canadian Rockies offer more backcountry experiences for those with time to go hiking and backpacking. Mt. Assiniboine provincial park doesn't even have a road in it, just lots of trails, the mountains and the amazing Mt. Assiniboine. Mount Robson is another big peak...the highest in the Canadian Rockies. Most highlight a hike to Berg Lake as the best park experience (except climbing Robson of course).

Northern Banff National Park
Peak in northern Banff National Park
Columbia Glacier Visitor Parking
Athabasca Falls - Jasper NP
Bridge in Banff National Park
Peak in northern Banff National Park
Tourist trail onto the Athabasca Glacier
Road to Moraine Lake
Mt. Victoria from the far end of Lake Louise
Lake Louise, Chateau Lake Louise and the Lake Louise Ski Area
Sinclair Canyon in Kootenay National Park
Yoho National Park
Camping near Golden, British Columbia
Car camping near Golden
Entering Yoho National Park
Kootenay National Park in winter
Yoho National Park
Peak in Yoho National Park
Athabasca Glacier - Jasper National Park
Views from the highway in Banff National Park
Mount Rundle near the city Banff
Athabasca Glacier - Jasper National Park
Kootenay National Park in winter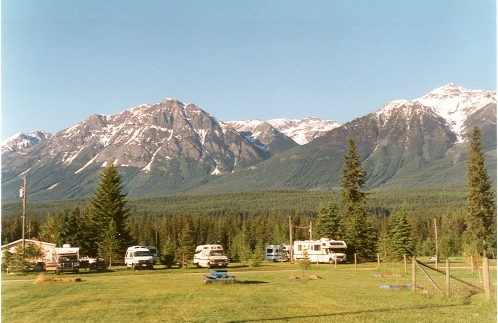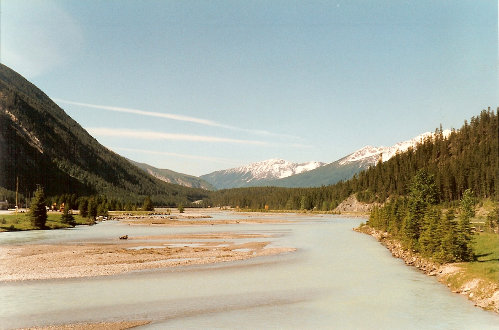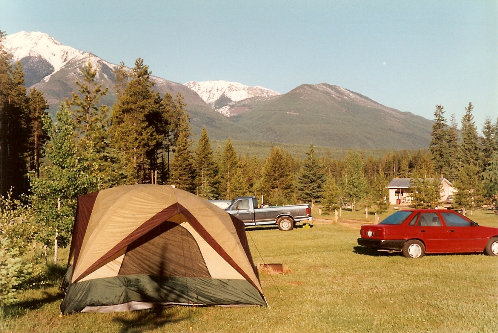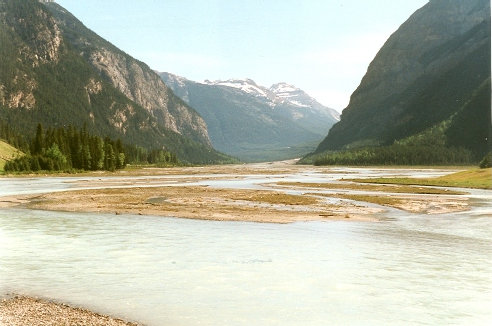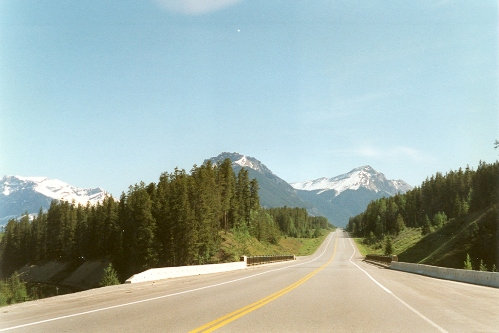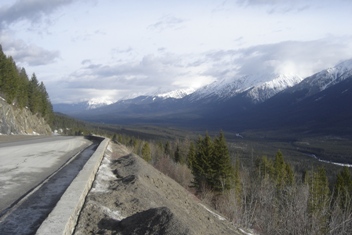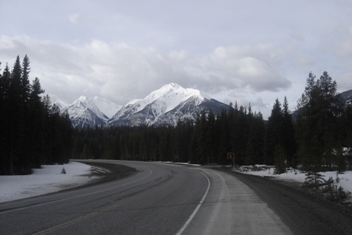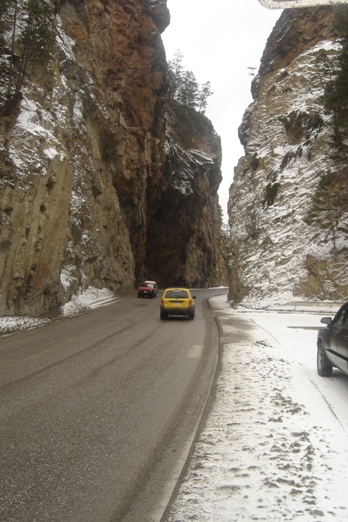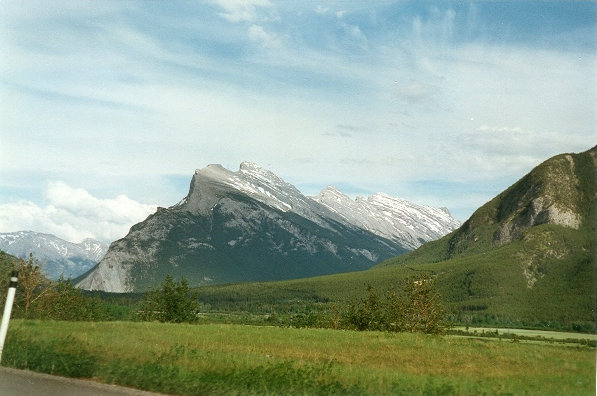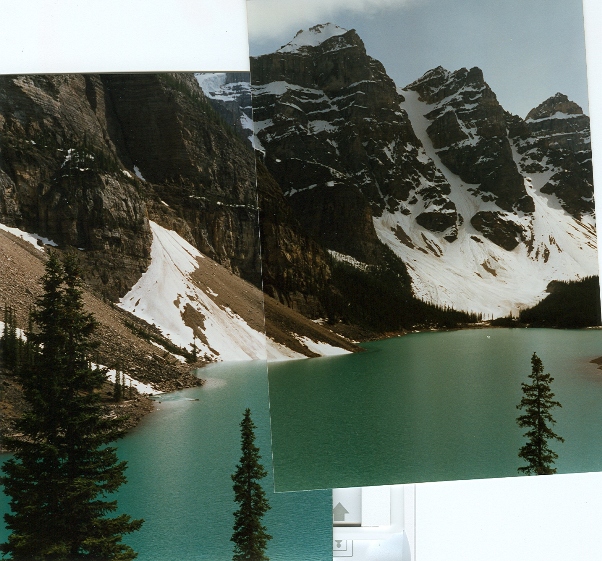 Moraine Lake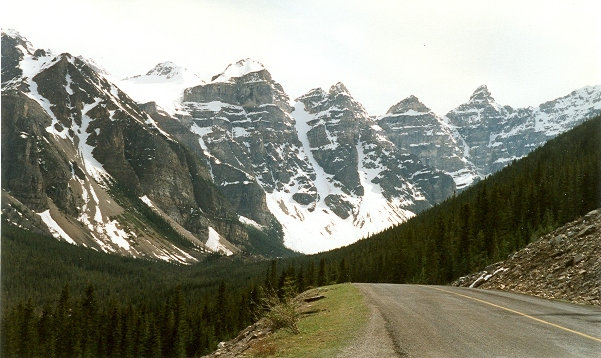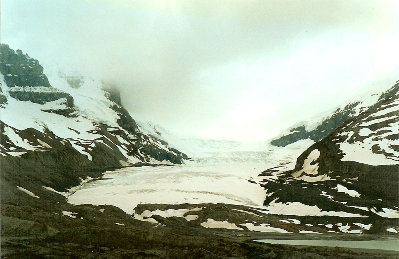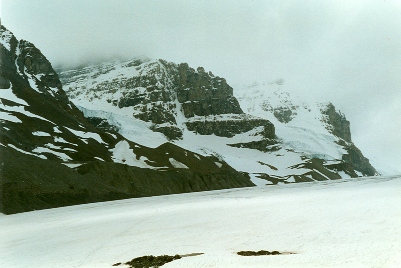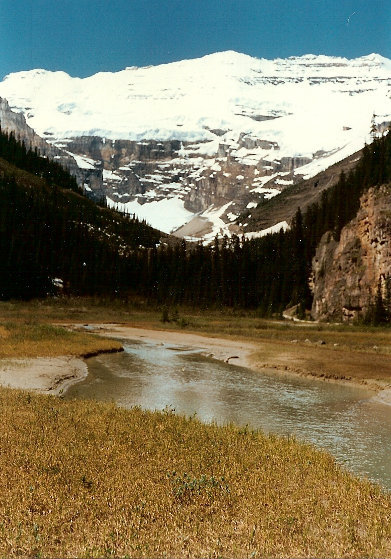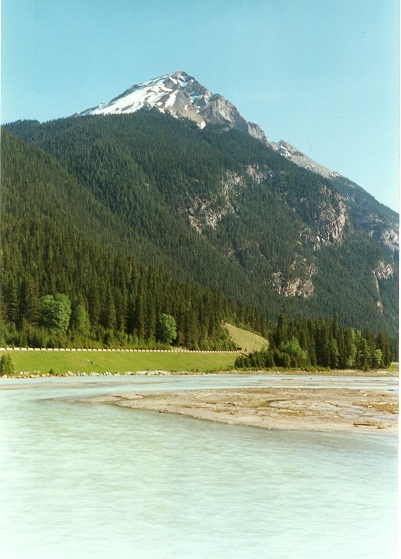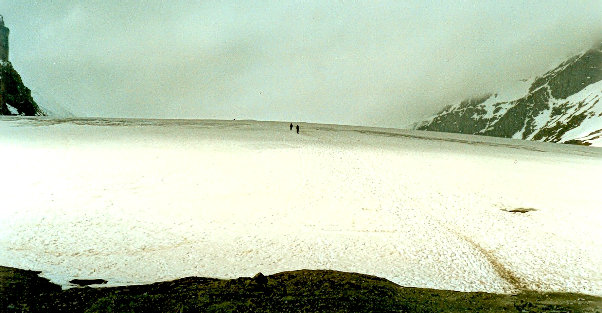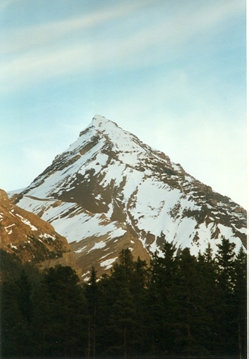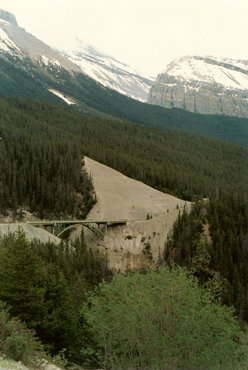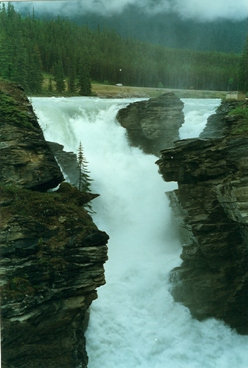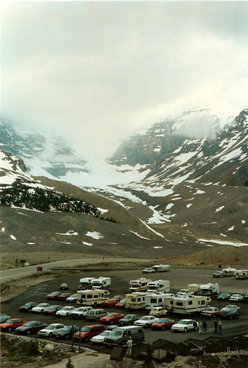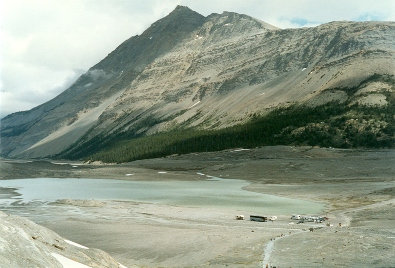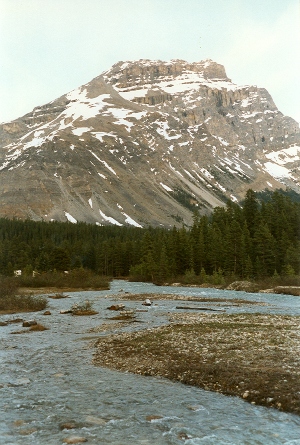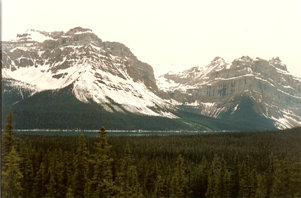 Parking for the Athabasca Glacier