Where to go first?
Cascade Mountain from Banff Avenue
Mount Rundle from town
Mt. Norquay from town
Fairmont Banff
View of Gondola from Sanson Peak, true summit of Sulphur Mountain in the distance
Hiked up Johnson Canyon where metal walkways are
anchored into the rock walls allowing you to hike up
narrow canyons
Views of ice climbers in Johnson Canyon
Banff, Alberta Canada (winter)
WillhiteWeb - Canada Travel

Visiting Banff in the winter is a completely different experience than summer, so I have separated the two. Banff is a winter playground full of activities to do on your own or with a guided group. The main city is easy to get around on foot. A car should be rented to get around to all the other possible sights...and there are a lot. Although skiing is the main attraction with several resorts in the area, we visited to see other sites and kept quite busy over an extended weekend.
Fairmont Banff Springs Resort
Banff Gondola Ride
Johnson Canyon
Lake Louise
Grotto Canyon Icewalk
Canada Olympic Park
"The Castle in the Rockies" is a luxury resort designed after a Scottish Baronial Castle. It sits in a stunning location and stands in contrast to the rugged mountain backdrop. You don't need to stay there to visit and tour the resort. Nearby are several trails to waterfalls along the Bow and Spray Rivers.
Only 5 minutes from town is the Banff Gondola Ride. This enclosed tram takes you up to Sulphur Mountain in 8 minutes where you get a spectacular view of Banff and 6 mountain ranges. Once on top, (elevation7,486) you can take an easy interpretive hike along the ridge to Sanson Peak. There you will find the Cosmic Ray historic meteorological station.
This trail goes into Johnson Canyon where waterfalls and rocky cliffs are the attraction. The first half mile or so is a paved trail (compact snow in winter). Then it gets more interesting as the canyon narrows and metal walkways bolted to the rock guide you though an otherwise difficult area. It's around 1.7 miles to the very end where ice climbers are usually present in the winter.
This is one of the most spectacular places on earth. If you are here during nice weather, you will be blown away by the massive and rugged nature of the mountains that are all around you. Lake Louise and Moraine Lake nearby are two of the most photographed lakes in the world. Right on Lake Louise is the Fairmont Chateau Lake Louise. This hotel is over 100 years old and has hosted kings, queens and dignitaries from around the world.
All the local tours go here but you can do it yourself for free. This is an amazing winter walk on a frozen creek that goes through a narrow rock canyon. Many bring traction devices for their boots but I believe we never put ours on. The trail starts off in the forest before you hit the rock formations and rock art.
Between Banff and Calgary is Canada Olympic Park. This was home to the Winter Olympics in 1988 and now is a training area as well as some public uses. If you are interested in seeing some ski jumping, bobsledding and luge, drop in. There is also a small museum of items from past athletes.
Banff
Fairmont Banff Springs
Canada Olympic Park
Maybe someday?
Cross country skiers on Lake Louise
For glacier tours in the summer
Highway views near Banff
Grotto Canyon
Grotto Canyon
Grotto Canyon Icewalk
Mount Rundle and Banff
Main street Banff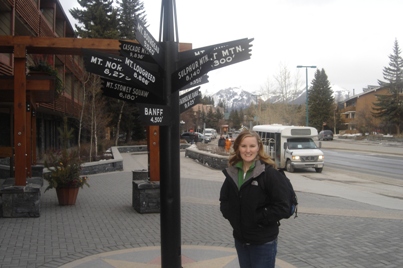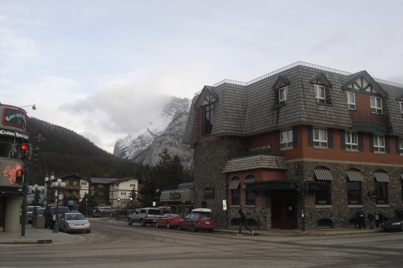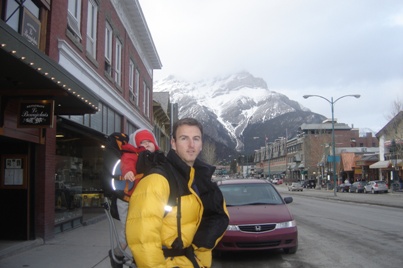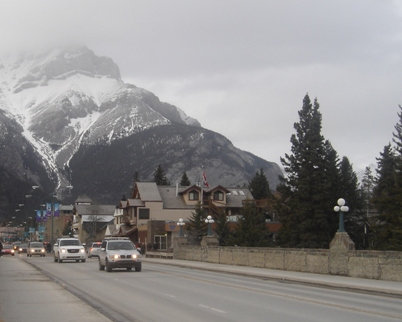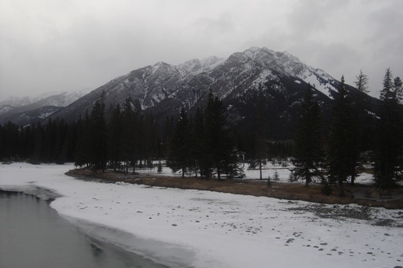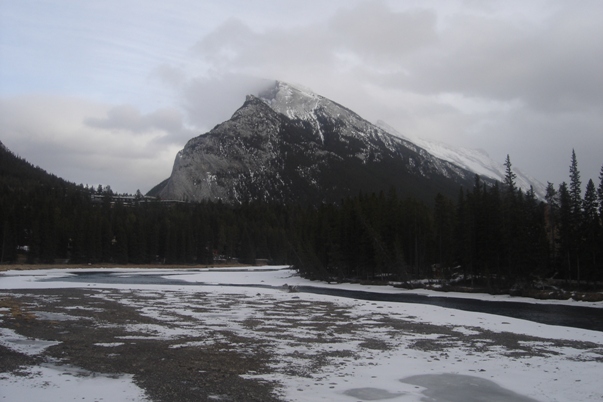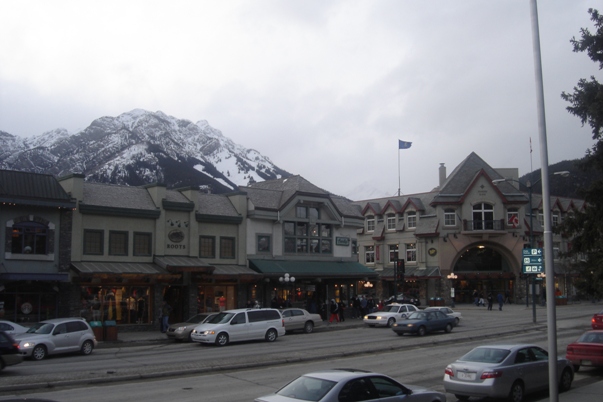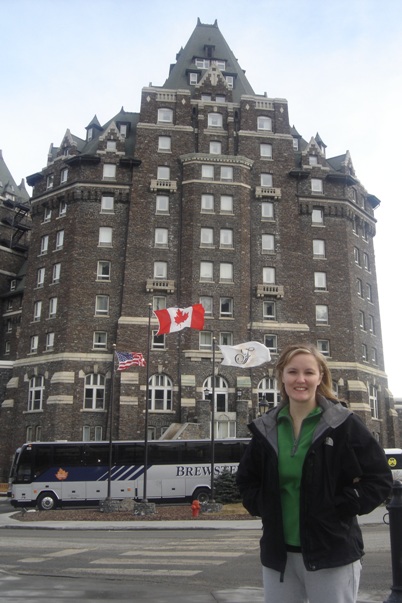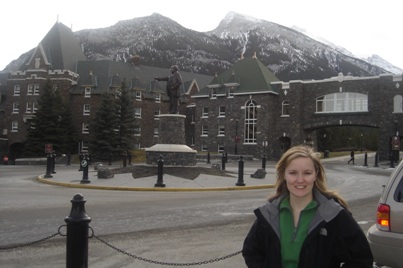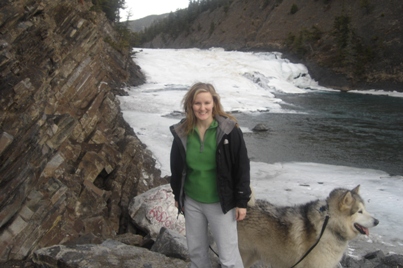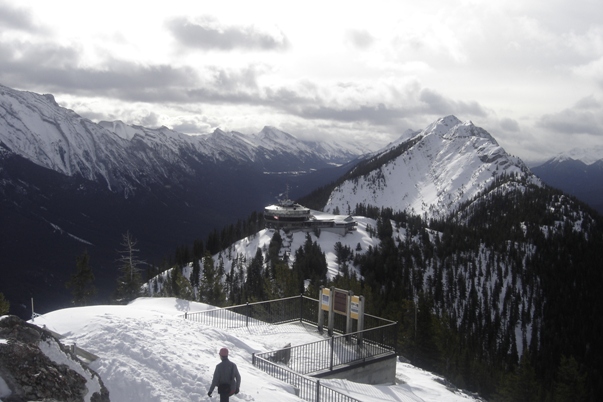 Frozen Bow Falls in Banff
Mainstreet and Cascade Mountain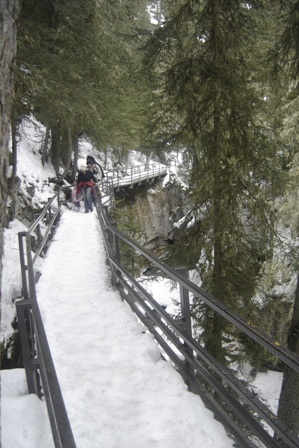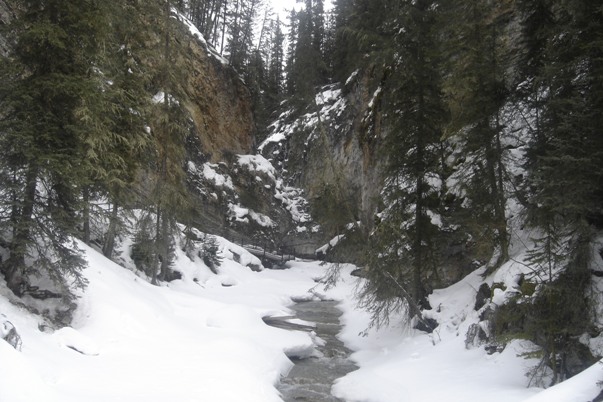 Johnson Canyon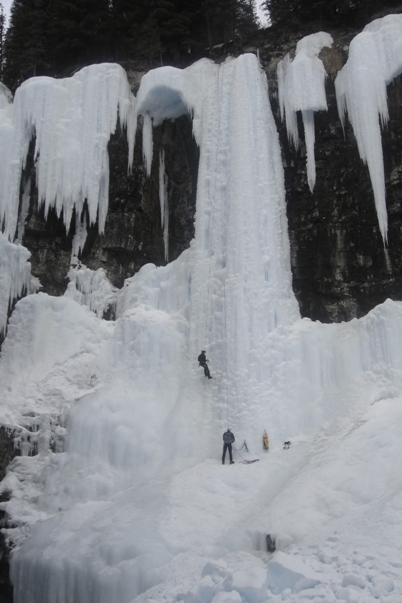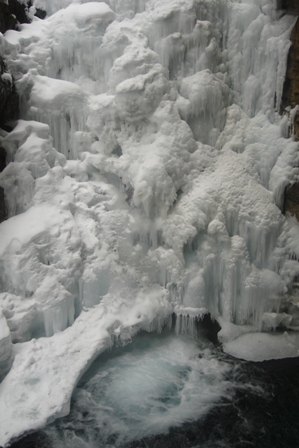 Johnson Canyon Ice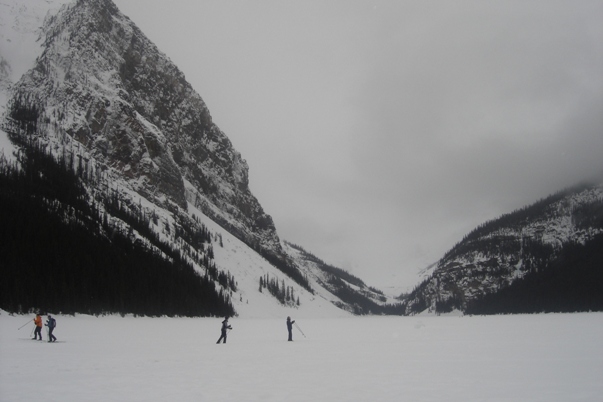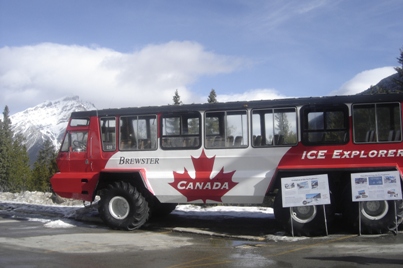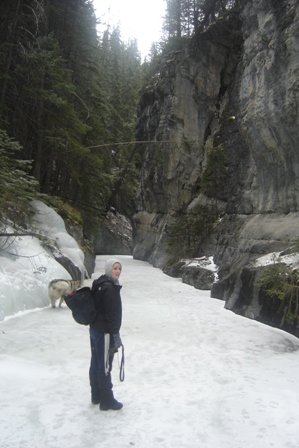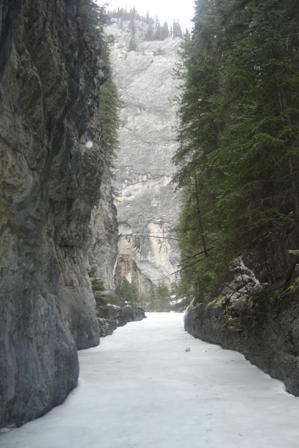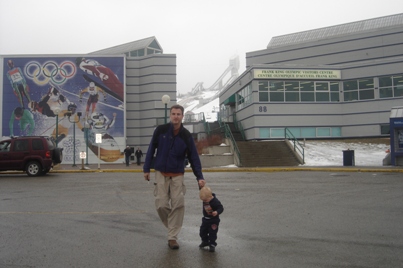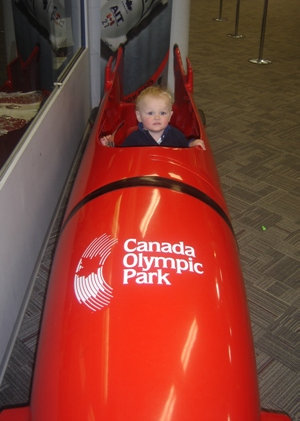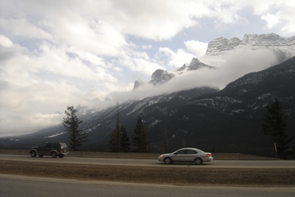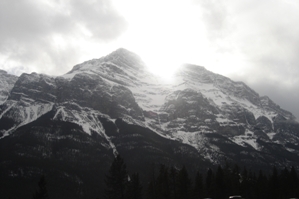 Highway views near Banff