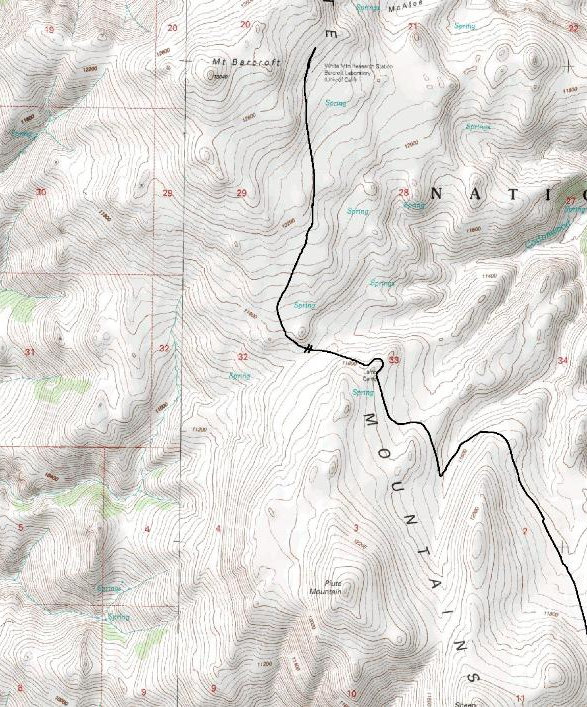 White Mountain Peak
White Mountain Peak is a bit of an enigma as the third highest peak in California. It is the highest point in the White Mountains, a small range separated by one valley from the back of the Sierra Nevadas. Within view of Mt. Whitney, it is a great test to see how you will feel at the 14,000 foot level. White Mountain Peak is also an important summit because it is the 14th most prominent mountain in the lower 48. Amazingly, there is a road to the summit. This road is gated 7 miles before the summit, at the high elevation of 12,000 feet! The road makes for an easy walk but the elevation can make the walk a slow one. Some even ride mountain bikes up. This is a popular hike so you will likely see others. With this high range in the rain shadow of the Sierra Nevada, the mountain terrain has a desert-like appearance that is truly unique and amazing to view.
WillhiteWeb.com - California Hiking
Access:
The location is right above the town of Bishop. Drive south to near Big Pine and take a left on SR 168. Near 13 miles at Westgard Pass, turn left on the well signed White Mountain Road. For about 9.5 miles, this road is paved gaining a lot of the elevation. At Schulman Grove, the road becomes gravel but is well graded for another 17 miles to the gate. Cars of all types make the drive to the Barcroft Gate but many get flat tires from sharp rocks pulled up by the grader.
Route:
From the Barcroft Gate, just follow the road for two miles to the Barcroft Research Station. Follow signs in the research area that direct you through. Walk the road another 5 miles until you reach the summit. There are a few shortcut trails on the last few switchbacks near the summit.
Distance: 7 miles
Elevation Gain: 2,500 feet
Summit Elevation: 14,246 feet
Access: Good Dirt Road
Bristlecone Pines:
Along the White Mountain Road, there are several signed Ancient Bristlecone Pine Groves. These are the oldest living things on earth, with some trees over 4,700 years old. Interpretive hikes are a nice addition to a climb of White Mountain Peak.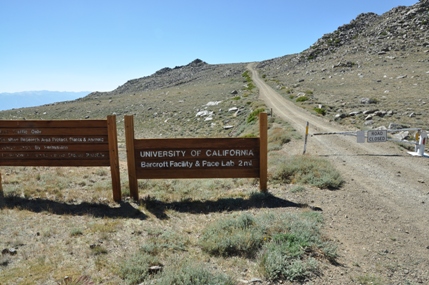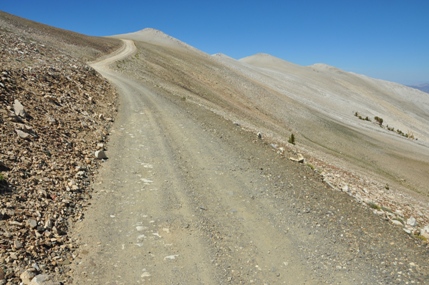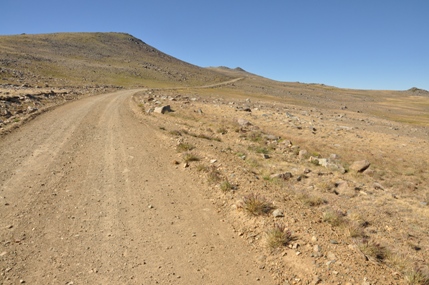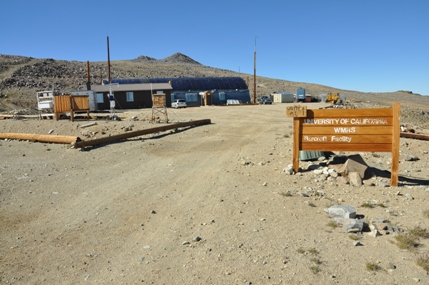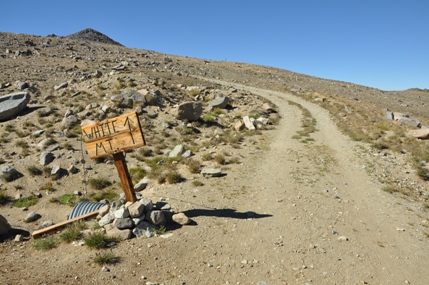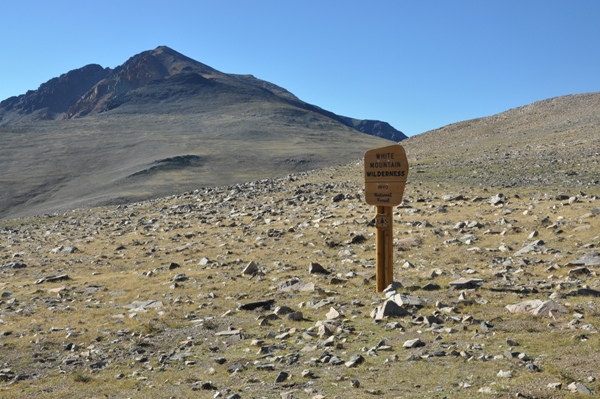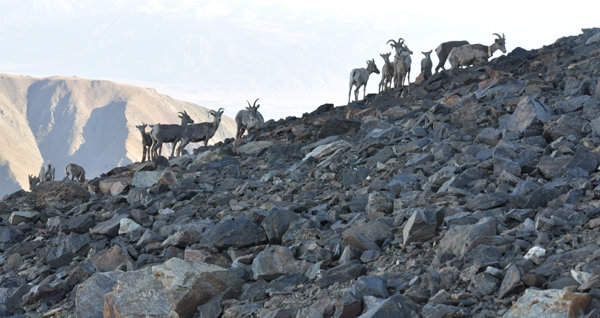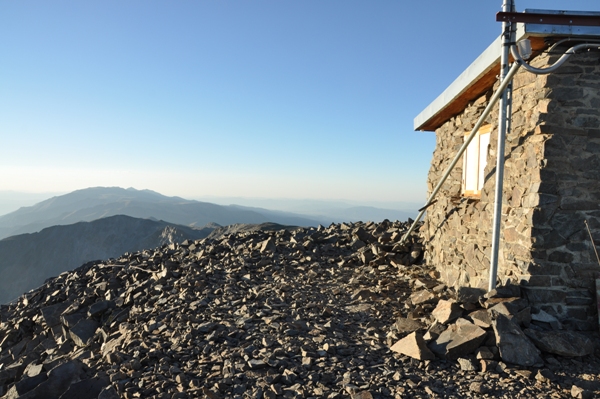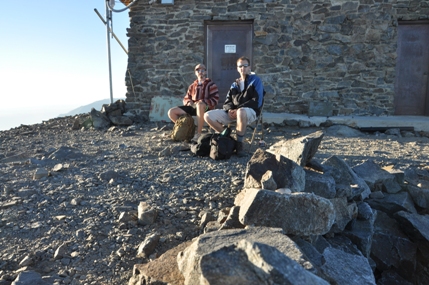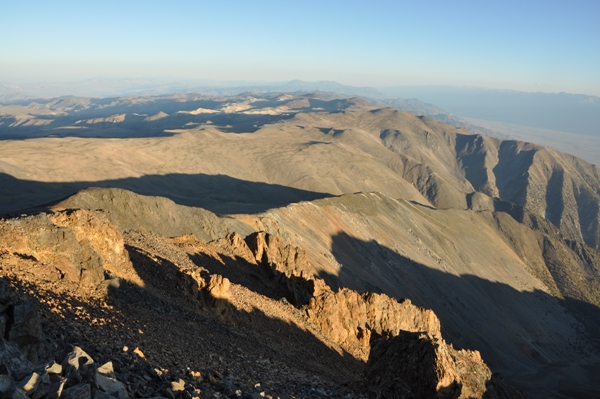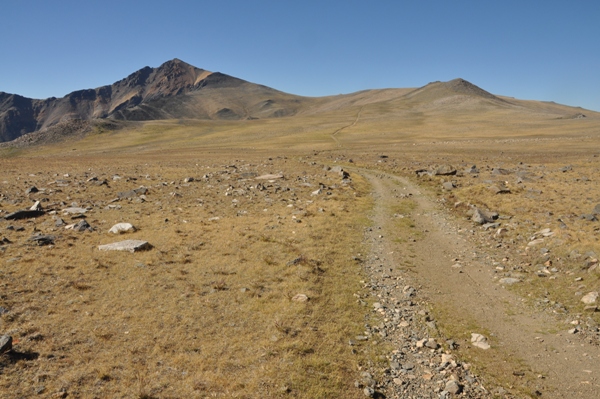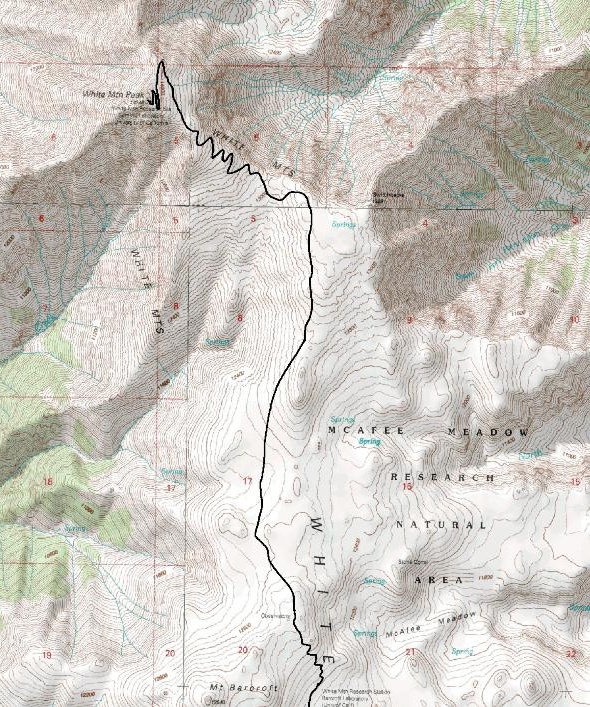 GATE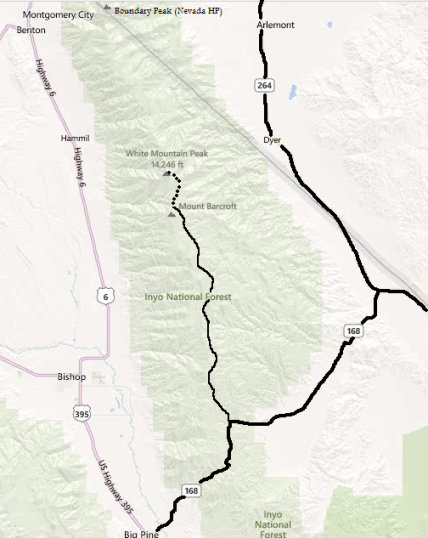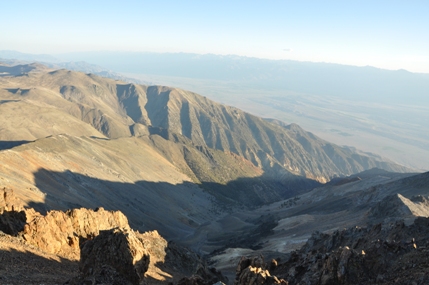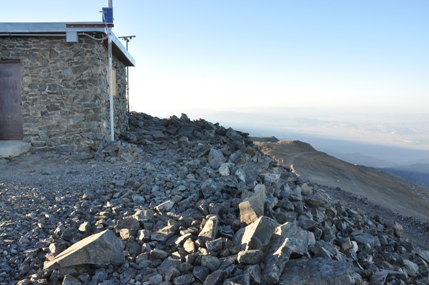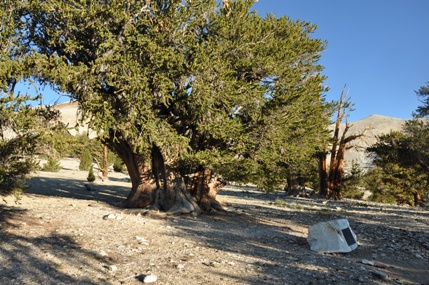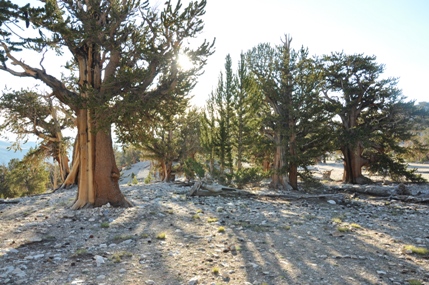 Road in route to the Barcroft Gate
Road in route to the Barcroft Gate
White Mountain Peak
Barcroft Gate
Hiking the road to the research station
University of California research station
Road to White Mountain Peak
Entering the White Mountain Wilderness Area
Sign to White Mountain at far end of the research station
From the hill beyond the research station, heading to the mountain
Wildlife
Chairs on the summit
Evening views
Views to the Sierra Nevada
White Mountains
Bristlecone Pines at the Patriarch Tree Grove
Bristlecone Pines at the Patriarch Tree Grove
Area map