Widgeon Creek National Wildlife Area
Not far from Vancouver, one of the best places for a canoe or kayak trip is to paddle the Widgeon Valley National Wildlife Area. The scenery is absolutely stunning while the location is relatively safe, making it a popular place for beginners. The estuary holds wildlife like beaver, muskrat, otters, raccoons, bears, eagles, hawks and great blue herons. But, the area is popular in summer so start early to avoid crowds if you want to see any wildlife. The parking area is at the end of Neaves Road inside Grants Narrows Provincial Park. Day use is free and for those without a boat, you can rent a canoe. The first 0.6 kilometers crosses Grant Narrows. This is the only dangerous spot as it is subject to the tide, the wind and often many powerboats. Once past, you enter the estuary where no engines are allowed. The channels are easy to navigate but in the upper reaches, you may need to get out and pull your boat over a few sandbars. A highlight to make this trip even more memorable, visit the Widgeon Creek Campsite. From there, you can take a hike to Widgeon Falls or Widgeon Lake. The falls is easiest and offers a loop trail that takes around two hours. The lake is a longer endeavor, traveling 8.8 kilometers with a pretty rough trail near the end. You can paddle to the campground from your vehicle in about an hour.
WillhiteWeb.com - Canada
Access:
From the US, take I-5 to Blaine and take the 543 Truck Route Border Crossing. Continue north on Hwy. 15. Just before Route 1, turn right at sign for Golden Ears Bridge. Follow Golden Ears Way to the bridge, over it, and well beyond through Pitt Meadows. Turn left on 203rd, then right on 132nd. Then a left on Neaves/Pitt Lake Road to the end.
Distance: 9 km to campsite + more to explore
Access: Paved
Widgeon Creek Campsite:
There are about ten designated sites. Overflow camping is available on the grassy areas around the camping area. There is a pit toilet but no garbage facilities as users are required to pack out all garbage.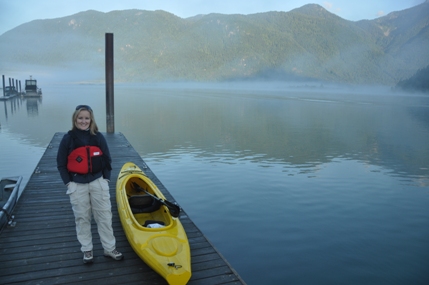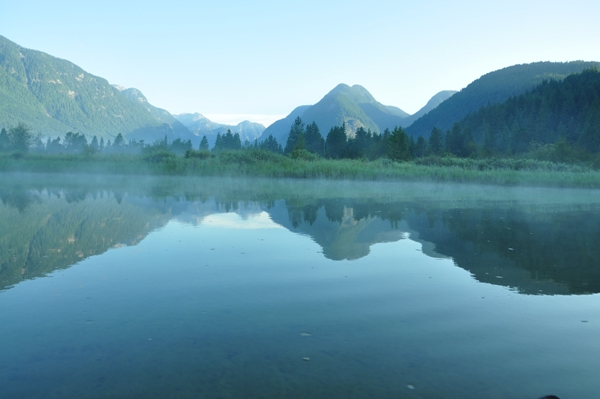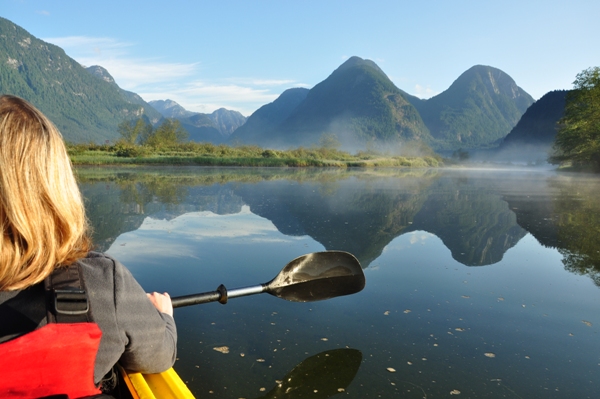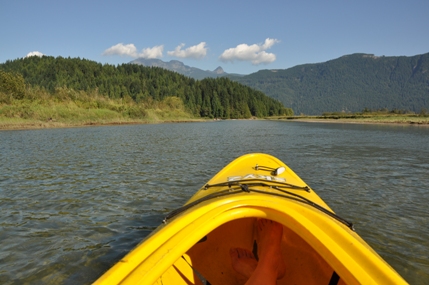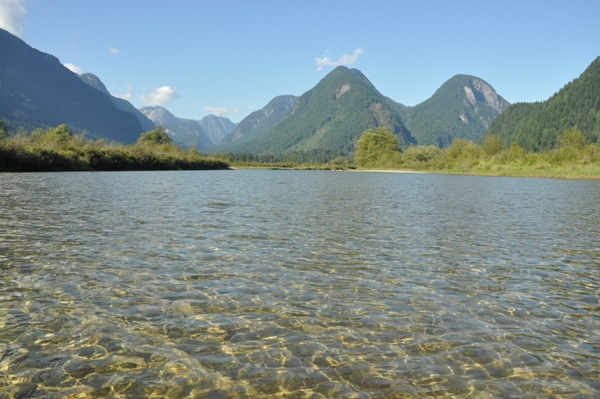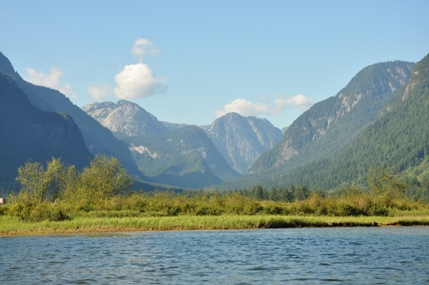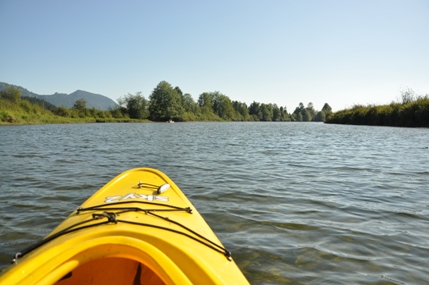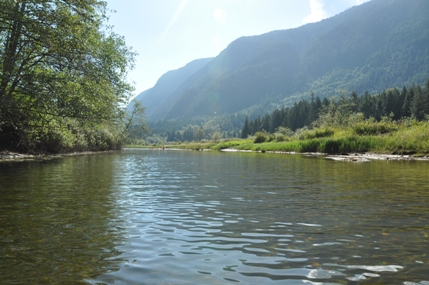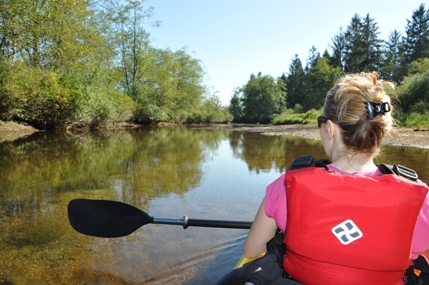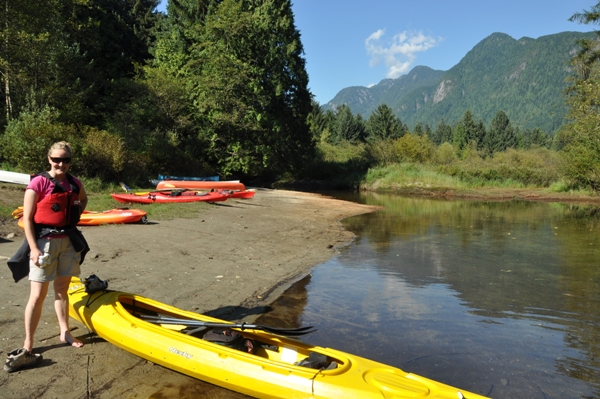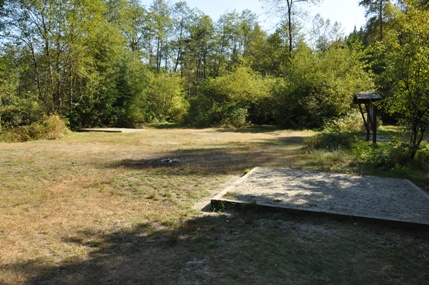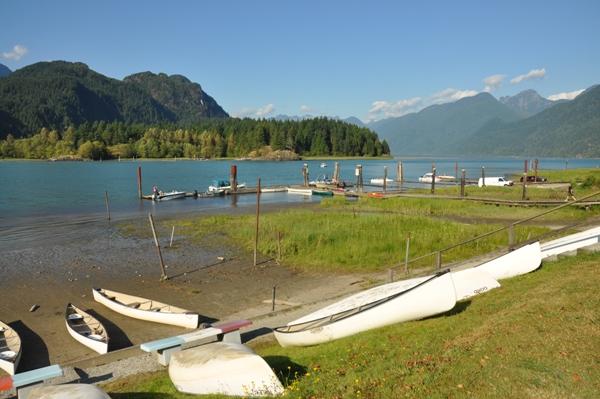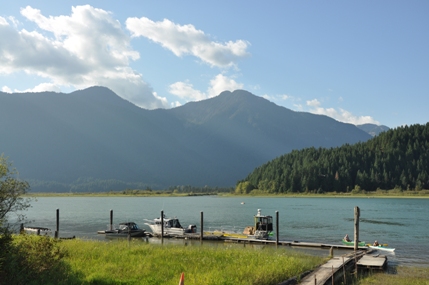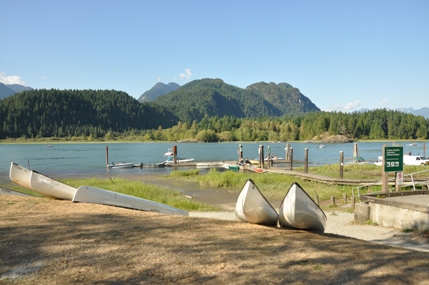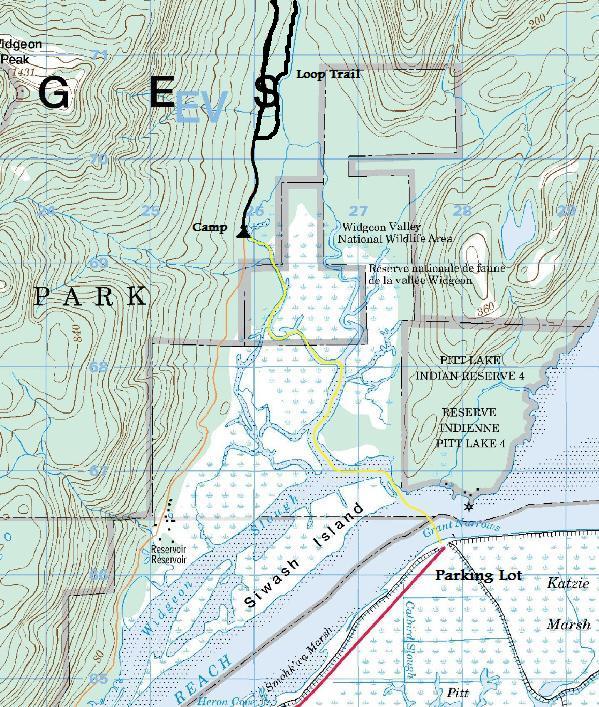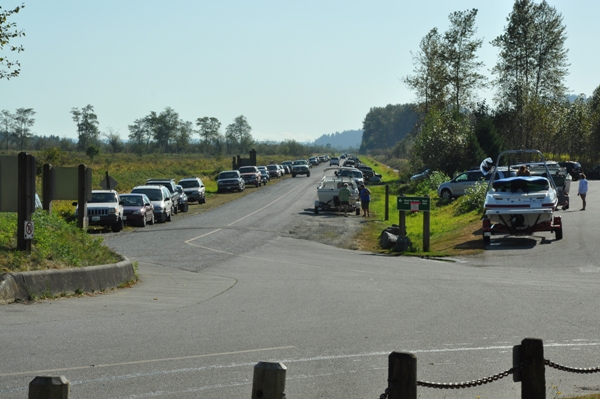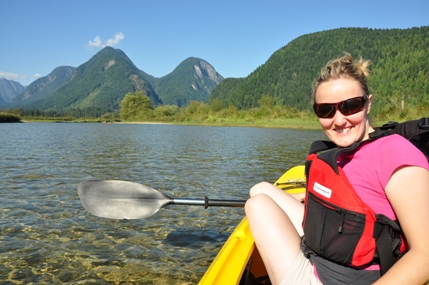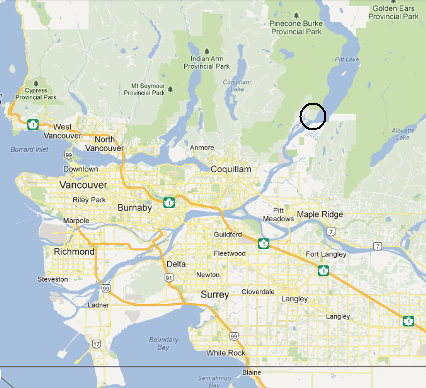 Location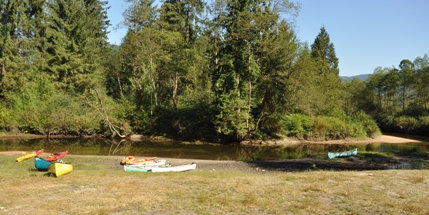 Widgeon Creek Campsite
Above & below: Widgeon Creek Campsite
Overflow parking before the main lot at the Pitt Lake boat launch on Grant Narrows
Pitts Lake Canoe Rentals
Starting at first light
Looking up the Widgeon Creek Valley
Looking across Grant Narrows from the dock
Morning fog burning off
Start at Pitt Lake
Map showing paddle route to the campsite