This area encompasses Madeira Park, Kleindale, Garden Bay and Irvine's Landing. It is known as the Venice of the North because of all the complex waterways connecting the area. This scenic area is quiet and relaxed. You can find all kinds of little resorts and B&B's around as well as nice places for photo or wildlife opportunities. Francis Point Marine Park is the most popular but there are other smaller parks and trails around like Garden Bay Marine Park. Also around are several lakes like Katherine Lake Park and Klein Lake forest recreation site, both popular for swimming and camping.
Once a fishing town, Gibsons is now a popular weekend tourist destination and outlying community of Vancouver ferry commuters. Gibsons is as touristy as it gets on the Sechelt Peninsula. You have many options to shop, dine or even see a museum. Mainly though, Gibsons Landing is a scenic seaside village on the shores of Howe Sound beneath the dramatic Coastal Mountains.

The Sunshine Coast is a great getaway for Vancouver but can easily be visited by anyone living in Washington State during an extended weekend. The coast gets quite a few visitors from further off locations as well but only during the prime summer months.
Because you must access the Sunshine Coast by ferry boat, you get far fewer visitors due to the hassle of waiting in ferry boat lines. The boat trip from Horseshoe Bay is an extremely scenic 40 minutes and once you arrive in Langdale, you are on "coast time". The pace is slower and it is time to relax. Of course, if you like to see it all, you'll go, go, go like I try to do! Looking at the road location, you would hope for some fantastic views on the Sunshine Coast. Unfortunately, driving highway 101 the entire length of the lower coast doesn't offer many vistas. You will need to pull off the highway and look for them in parks and towns. This is the Pacific Northwest....trees block all views! To really enjoy the Sunshine Coast, you will need to do some hiking. Nothing too strenuous but the top sites require walking in the woods. You will also want to plan on good weather if possible. This area could be miserable and very unappealing if the weather is bad.
WillhiteWeb - Hiking, Climbing and Travel
Lower Sunshine Coast - British Columbia
Smuggler Cove is a small, scenic grouping of coves with a maze of inlets and rockfaces to explore. The cove provides protection for sailboats visiting the area. This is one of the most scenic locations on the Sechelt Peninsula and one of the easiest hikes.
Smuggler Cove Marine Provincial Park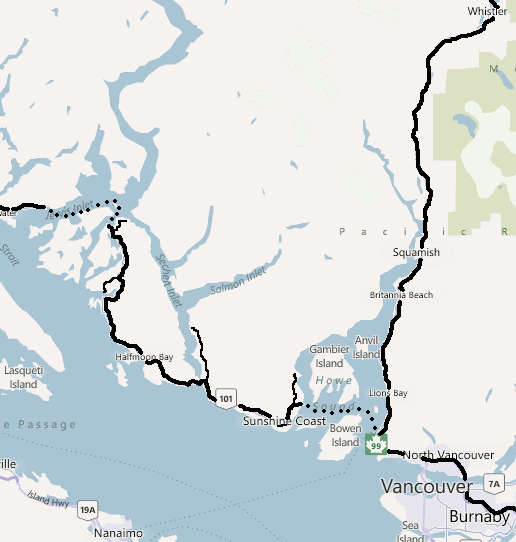 In route to the Sunshine Coast from Horseshoe Bay
Map showing the lower Sunshine Coast between Jervis Inlet and Howe Sound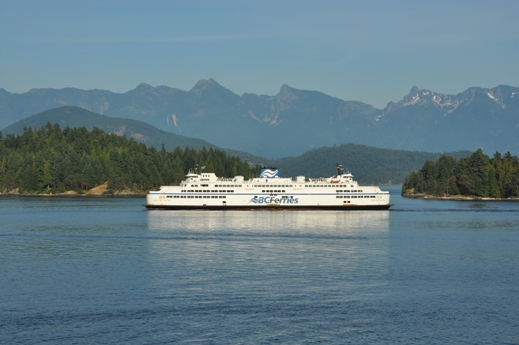 BC Ferries and the North Coast Range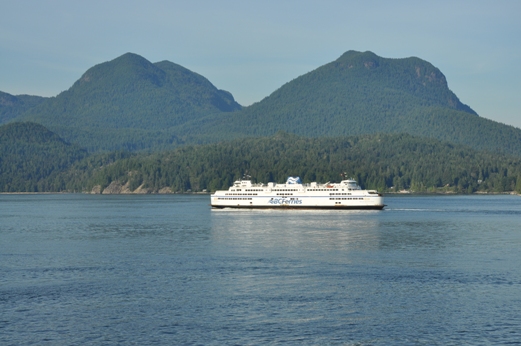 BC Ferries and Gambier Island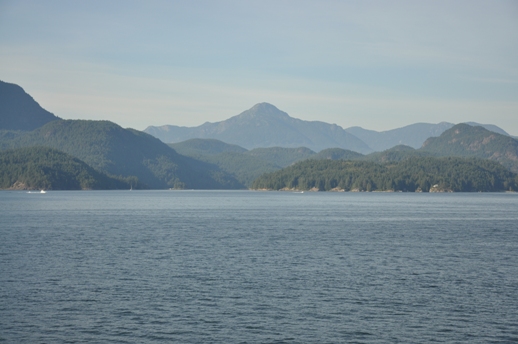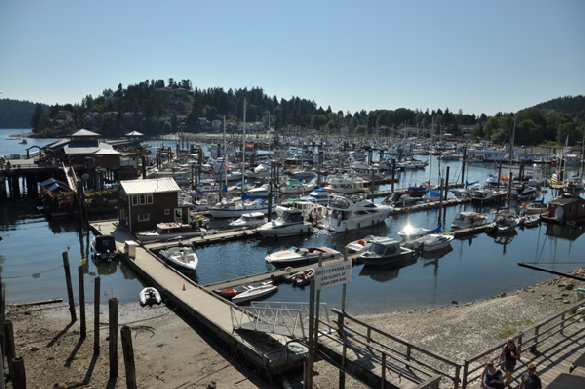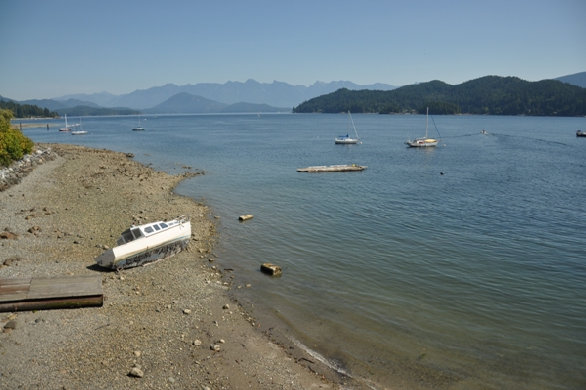 View from Gibsons Landing
Harbour at Gibsons
Views from the ferry
Beach at Porpoise Bay Provincial Park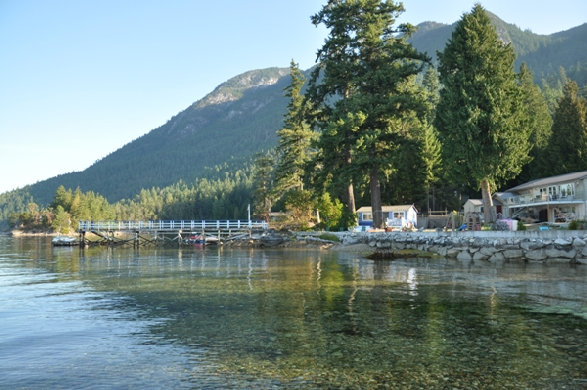 Homes in Tuwanek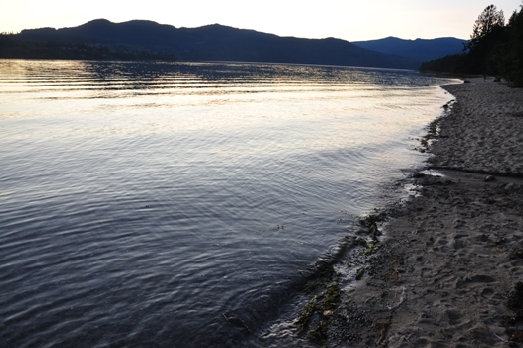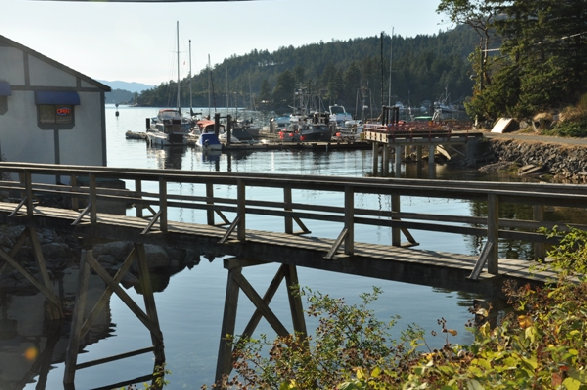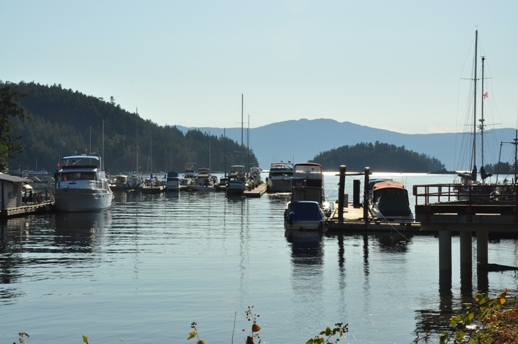 Garden Bay
Garden Bay Marina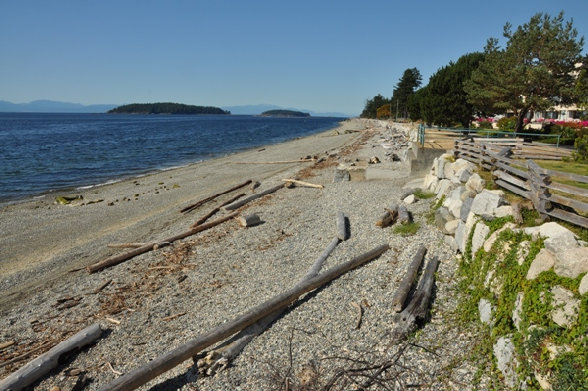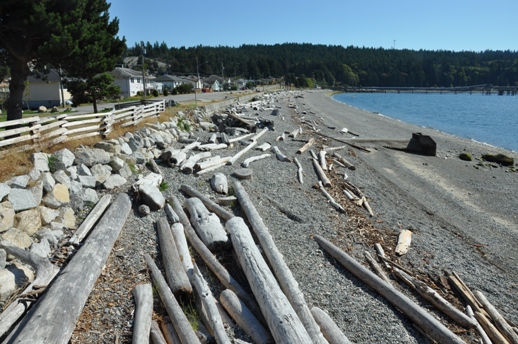 Beach at Sechelt
Beach at Sechelt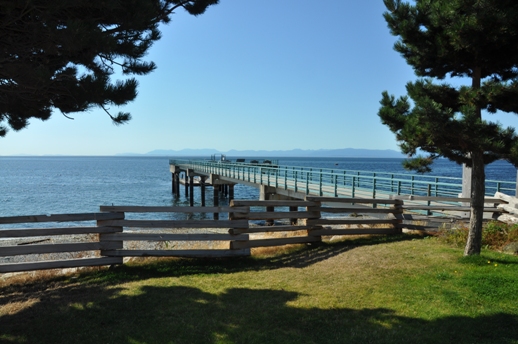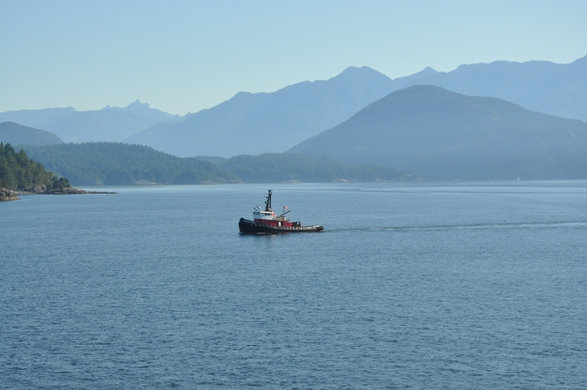 Tugboat in Howe Sound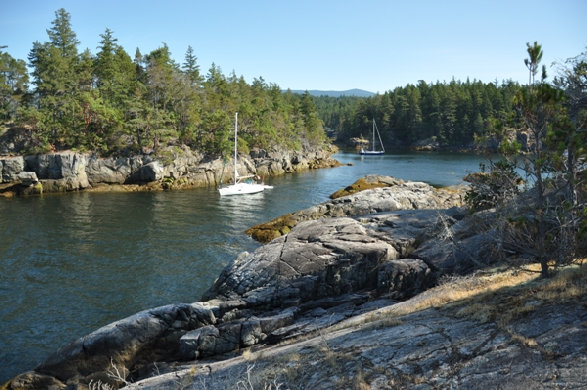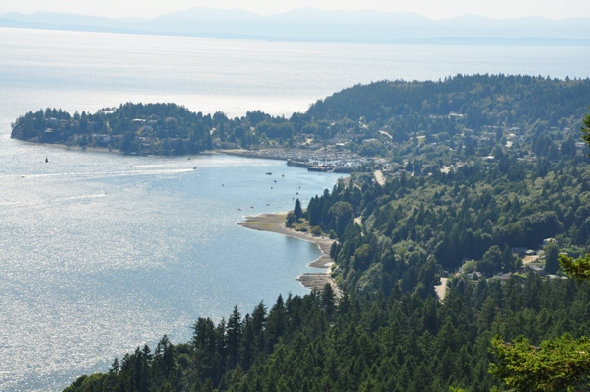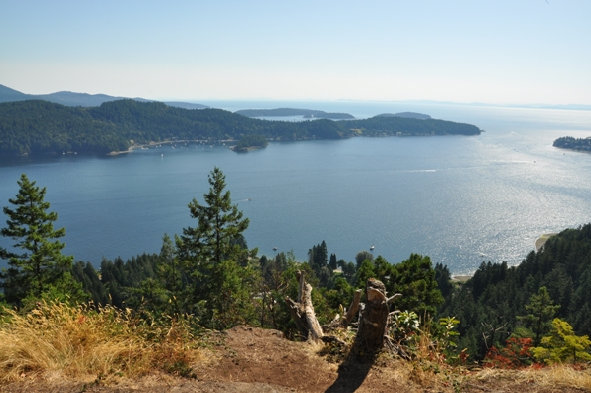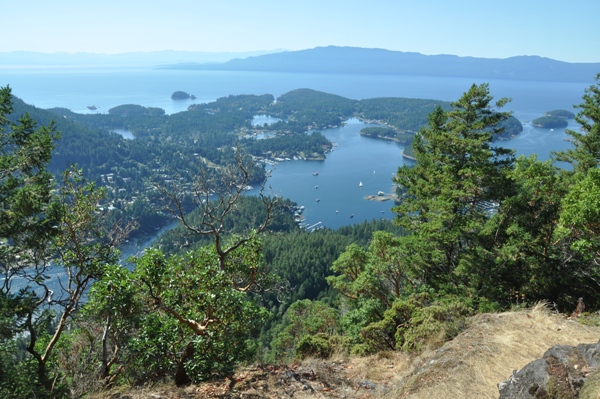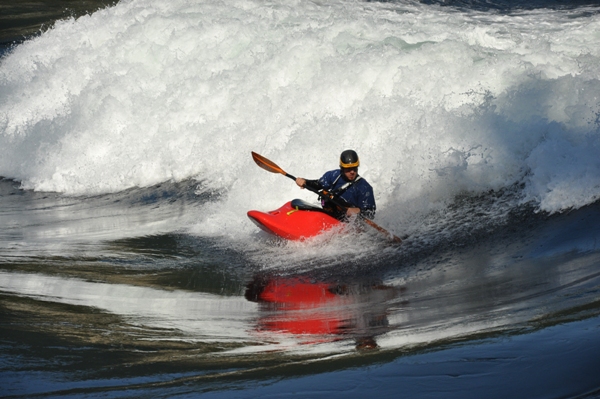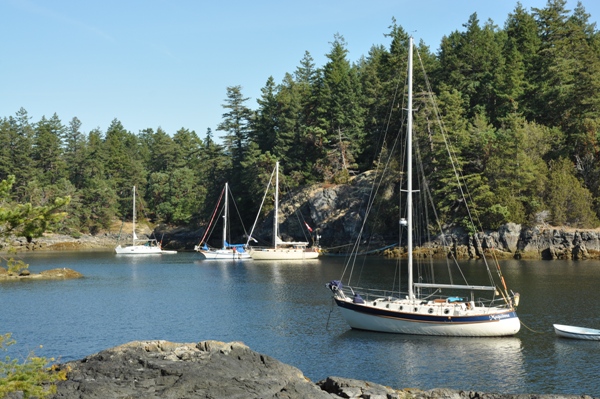 View of Madeira Park from Mount Daniel
Soames Hill view
Gibson from Soames Hill viewpoint
Skookumchuck Rapids
Smuggler Cove
Smuggler Cove
Egmont
Sechelt
Gibsons
Sechelt Pier
Gibsons
Sechelt
Skookumchuck Narrows Provincial Park
Pender Harbour
Sechelt means "land between two waters" as it sits between the Strait of Georgia and Sechelt Inlet. A nice public park and walking trail covers much of the west side of the town along the shoreline of the Strait of Georgia. Sechelt is where all the biggest festivals and arts shows take place on the Sunshine Coast. It is also centrally located and makes a good place to resupply. Not far from town going up the Sechelt Inlet is Porpoise Bay Provincial Park. Good camping and activities can be found there. Roberts Creek Provincial Park to the south isn't nearly as nice.
The Skookumchuck Narrows is where water flows through a narrow passage between Sechelt and Jervis Inlets. The difference in water levels between one side of the rapids and the other can exceed three meters (9 ft) in height. This incredible display is one of the only two class 5 saltwater rapids in the world. Their is an enjoyable hike just to reach this scenic location.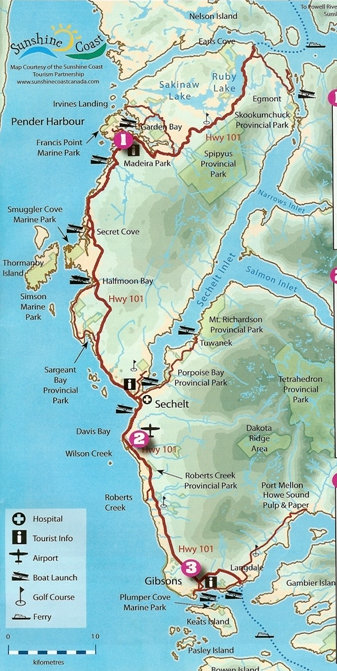 Tuwanek