Silver Benchmark & Desolation Peak
Distance: 2.4 miles
Elevation Gain: 2,500 feet
Summit Elevation: 10,006
Access rating: Level 1
www.WillhiteWeb.com: Your online resource for hiking, climbing and travel
Access:
Route:
Silver Benchmark (Silver Peak) and Desolation Peak are two highpoints along the Wasatch Crest Trail. Reaching these points will give you views down into Big Cottonwood Canyon, Mill Creek Canyon and east all over the Park City area. Had I known a ski lift almost reaches the summit of Desolation Peak, I would never have hiked up Beartrap Fork (although it was easy).

Start hiking behind the gate on an old road. You shortly come to a split, go left uphill. Follow the old road as it switchbacks a few times before becoming a trail. Several spur roads branch off but the trail most used should be obvious. Soon you are climbing Beartrap Fork as it follows the main channel all the way to the headwaters at the ridge crest. Along the ridge crest runs the Great Western Trail but it doesn't actually climb to the top of Desolation or Silver BM. Both are easy walk-ups from the trail. Silver is slightly higher, just over 10,000 while Desolation Peak doesn't quite have enough prominence to be an official peak (under the 300 foot rule). This route seems to be a fairly safe snowshoe route as well during the winter months.
Drive up Big Cottonwood Canyon road approximately 9.5 miles past the large Mill D Trailhead and the "Spruces Campground". About a half mile beyond the campground sign, start looking for a gated road to the left with a watershed sign on it. There is parking along the side of the road on each side of the gate.
Desolation and Silver from Reynolds Peak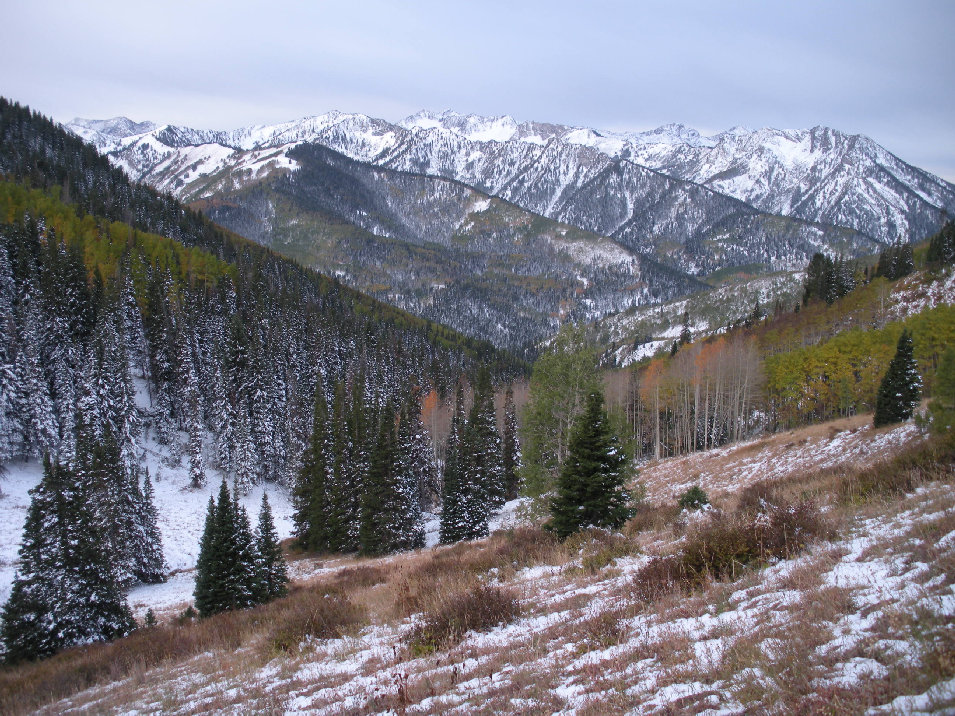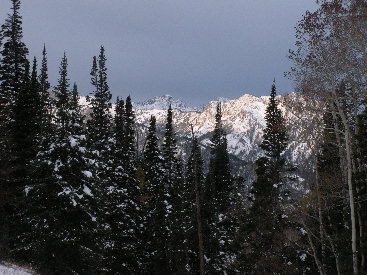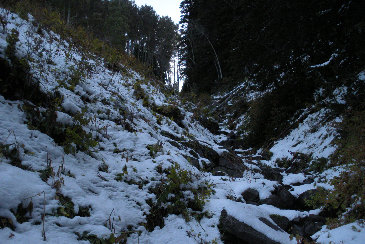 Lost the trail for a bit, ended up hiking up Beartrap Fork direct route
First snow of the year....looks like winter already
October 3rd trip with the first snowfall of the year just a few days before.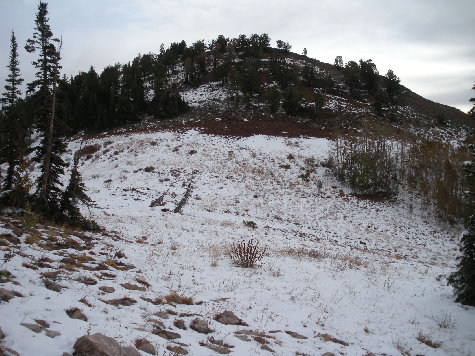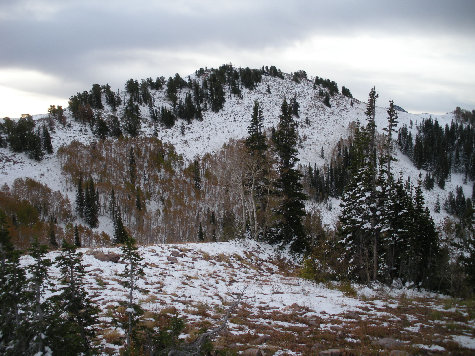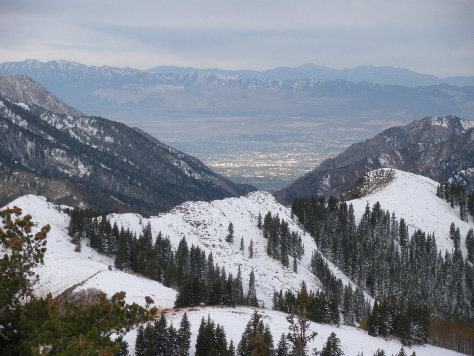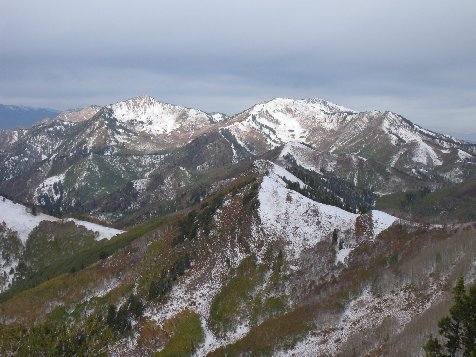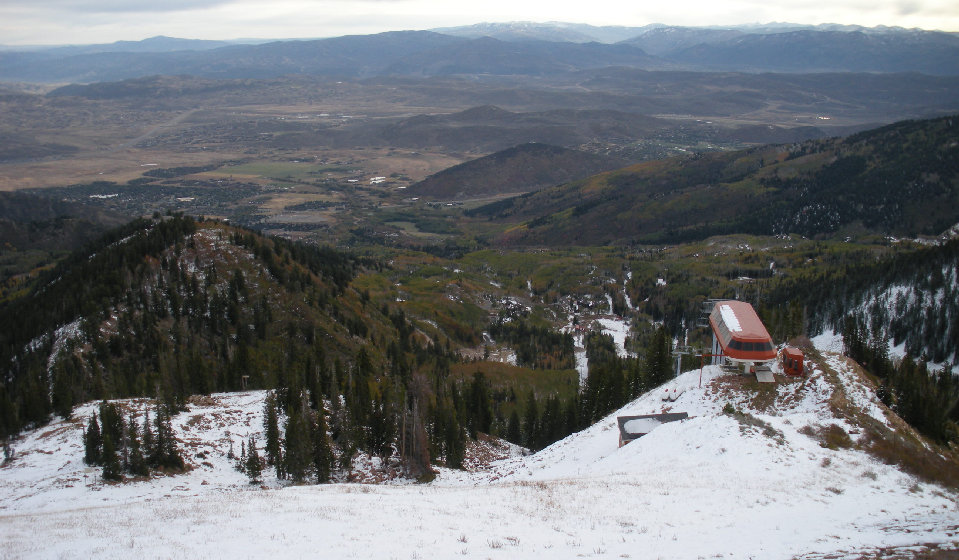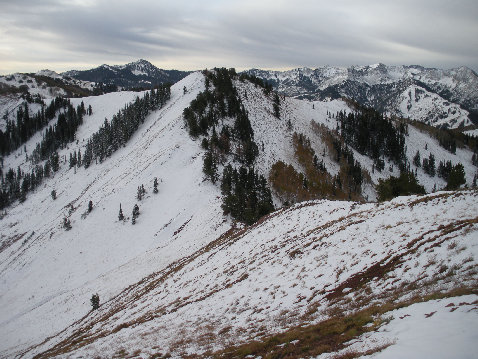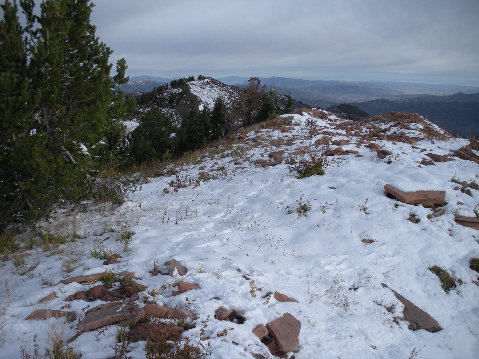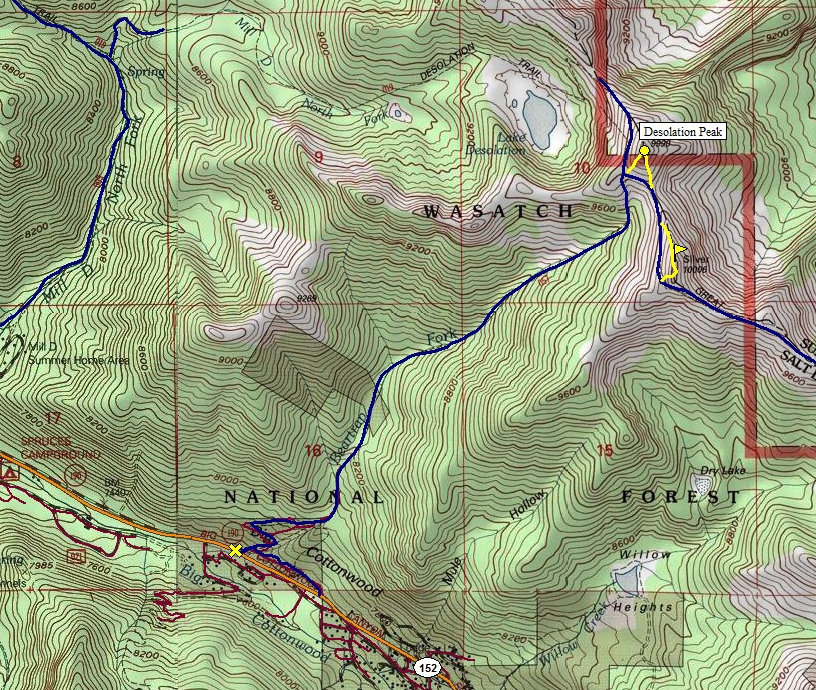 Silver from Desolation Peak
Desolation from Silver Peak
The view east from Desolation and the ski lift just below the summit
Mt. Superior to Broads Fork Twin Peaks
Mt. Raymond and Gobblers Knob
Salt Lake Valley out Big Cottonwood Canyon
Panoramic to the south
Southwest ridge of Desolation Peak, final bit to climb
Silver Benchmark final slopes