Although it doesn't have 300 feet of prominence, Mount Millicent is a well known mountain in the Wasatch, one deserving of a visit. Because of it's location next to two ski areas, it receives many ascents all year long. The area around the summit drops dramatically on all sides except the ridge connecting it to the higher Wolverine Mountain. I ran up while my family enjoyed the scenic Lake Mary.
Mount Millicent
Distance: 1 miles
Elevation Gain: 1,700 feet
Summit Elevation: 10,452 feet
Access rating: Level 1
www.WillhiteWeb.com: Your online resource for hiking, climbing and travel
Access:
Route:
Drive up Big Cottonwood Canyon to the very end at the Brighton Ski Area. Park in the big lot with the ski lifts and lodges.
Lots of ways you could get up Mount Millicent. I chose a route from Brighton Ski Area. A very popular summer hiking trail leaves the parking lot, going 1 mile to Lake Mary. The mile hike to the lake is only 760 feet of elevation gain so it makes an extremely popular family hiking trail. From the lake, follow the trail south around the lake toward Lake Martha. Just before Lake Martha, go west up a ridge between Mt. Tuscarora and Mount Millicent. Work around any rock slabs on easy scrambling terrain. After climbing to around 9800 feet, there is a nice wooded bench where you can traverse northwest above cliffs to access the final climb to the summit.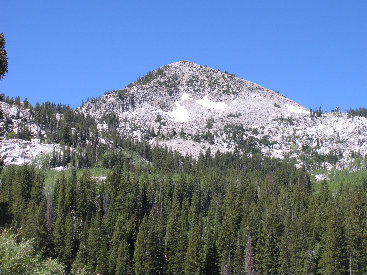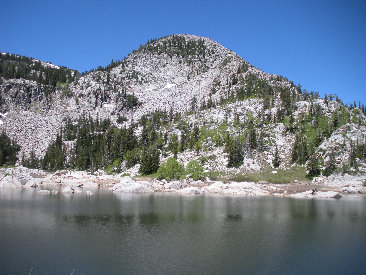 About a 180 degree view of the north/west/south from the summit
Mount Millicent and Lake Mary
Mount Millicent from the Brighton Ski Area base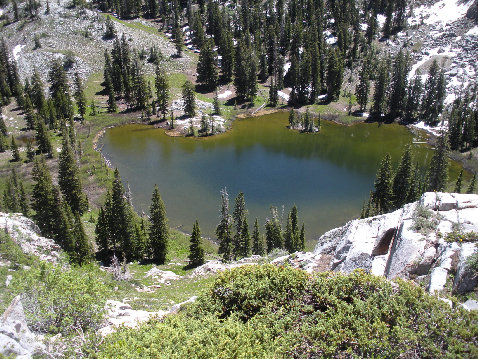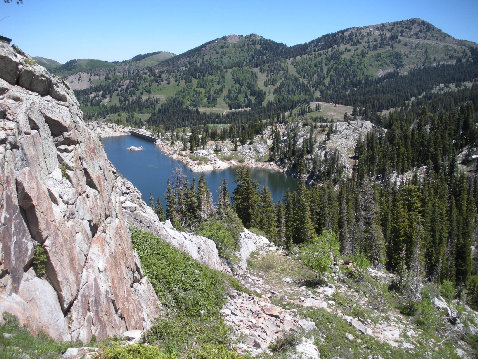 Climbing above Lake Mary
Climbing above Lake Martha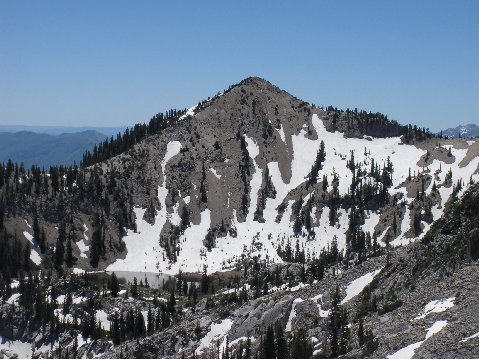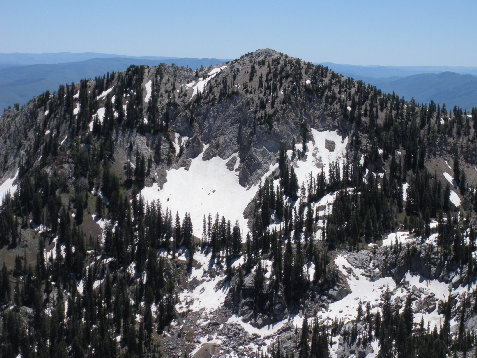 Pioneer Peak
Sunset Peak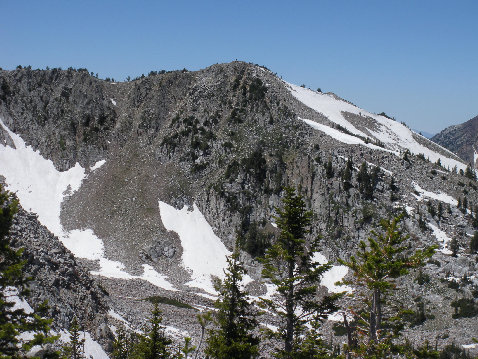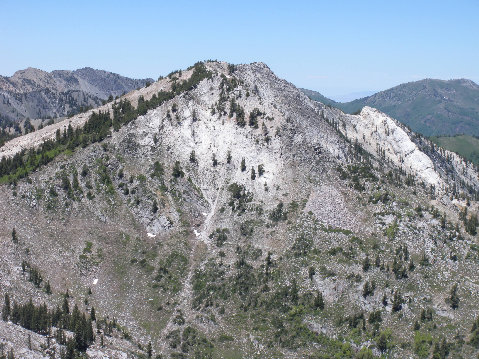 Patsy Marley
Honeycomb Cliffs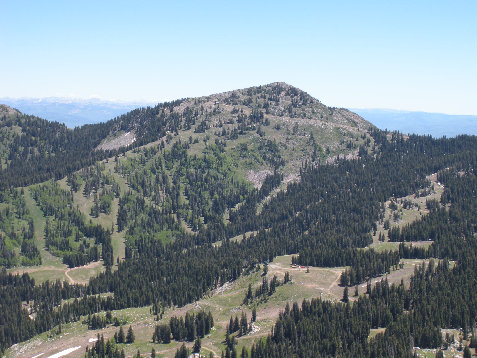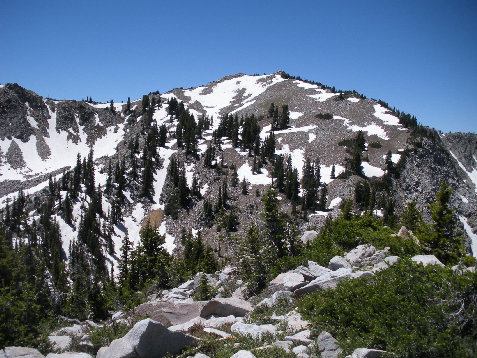 Clayton Peak/Mt. Majestic
Mount Wolverine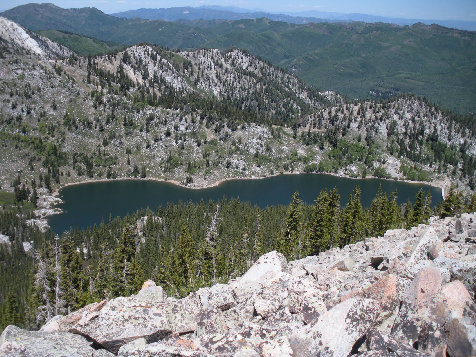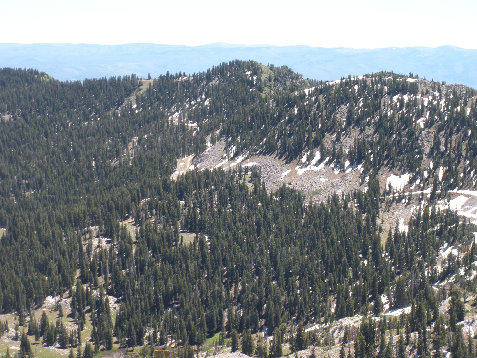 Preston Peak
Twin Lakes Reservoir