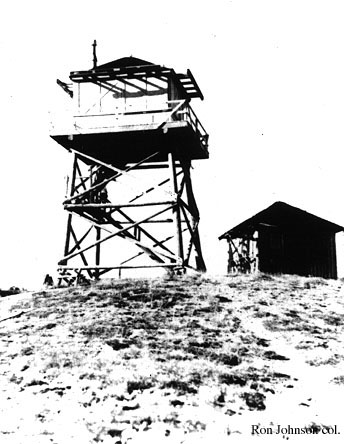 Located just inside the Alpine Lakes Wilderness, this site is not the highest point of the ridge but is the most significant. Polallie means "dust" or "fine powder" in Chinook Jargon. In summer, the trail might be dusty but on a wet November day when I visited no dust was noticed.
Washington Fire Lookouts
Elevation 5,482 feet
Distance: 4 miles one-way (Tired Creek Route)
Elevation Gain: 3,100 feet
Access: Paved until last mile of good gravel
Start up the Pete Lake Trail going just over a mile. Turn right at the Tired Creek Trail. Follow Tired Creek Trail a half mile up to an old road, then turn right following the road a few minutes to an old trailhead. Continue climbing up the Tired Creek Trail another 2.3 miles to a ridgetop and intersection with the Polallie Ridge Trail. Go right and in 0.2 miles reach the lookout site.
Route
From I-90, take exit 80 (Roslyn/Salmon la Sac). Turn left (north) on WA-903/Salmon la Sac Road and continue 16.8 miles through Roslyn and past Cle Elum Lake. Turn left (west) on FR-46 (signed for FR 4600) and follow 4.7 miles. Turn right on FR-4616 and continue 1 mile to the trailhead. All paved except the last mile is good gravel.

Access
Polallie Ridge Lookout Site
Starting in the early 1920s, this site had a log cabin. On the roof, was a second story open-air cupola resting on the roof. In 1937, a 25 foot pole tower with an L-4 cab was built, and 4 images during the construction are below. The original cabin was kept, but the second story cupola resting on the roof was removed. It is uncertain how long the cabin and tower remained. The lookout inventory suggests the tower was abandoned in 1947. Images show the lookout still around well beyond that year, also a 1964 mountaineers hiking guide mentions the lookout, although it doesn't say if standing or staffed.
Lookout History
There are two loop options to return to the trailhead. A 13 mile loop is to continue on the Polallie Ridge going west to Waptus Pass and down to Pete Lake. Most of this route is in wilderness and is really enjoyable hiking. The other option is to continue East on the Polallie Ridge Trail dropping down the long ridge nearly reaching Salmon La Sac, then following the Cooper River Trail all the way back up the valley to the lake and trailhead. This second option is roughly 15 miles and can grab the Polallie Ridge highpoint along the way. It's a 1PK & Backcourt Peak, just a short off trail ramble.
Loop options going down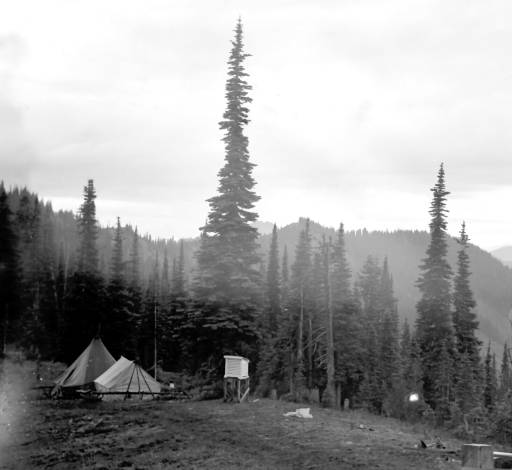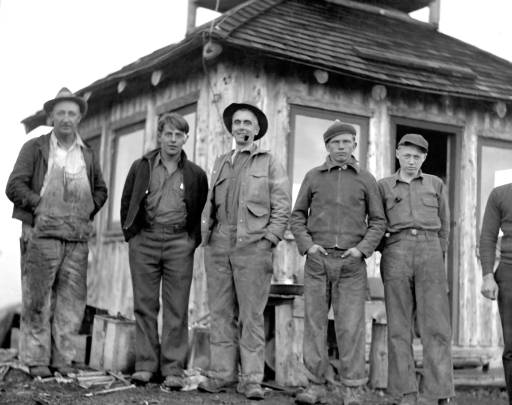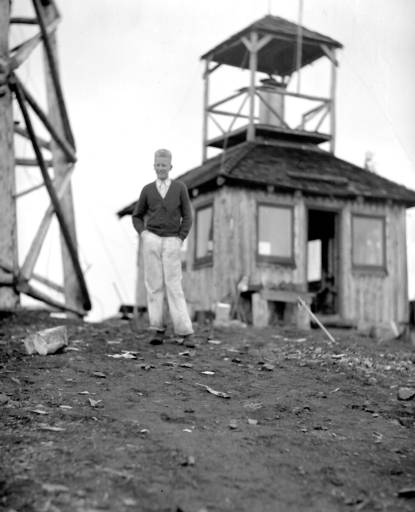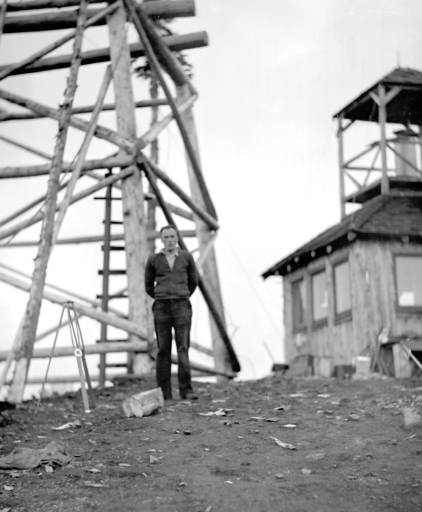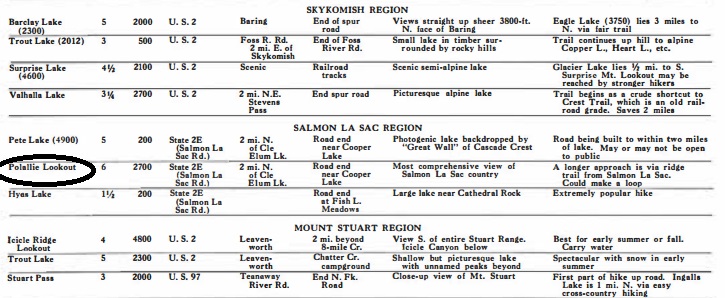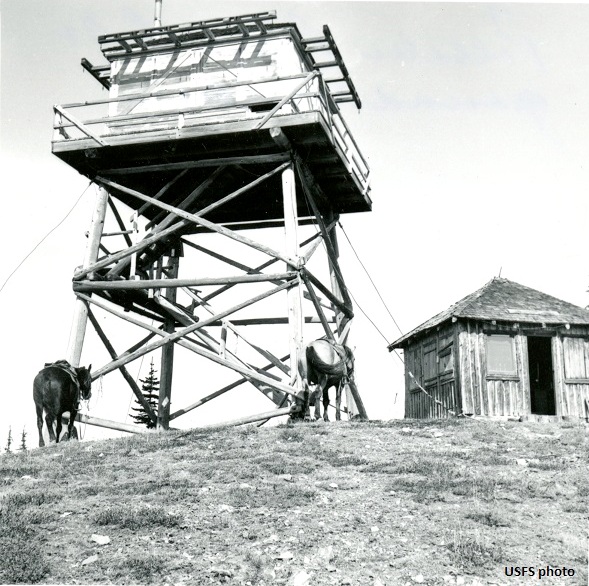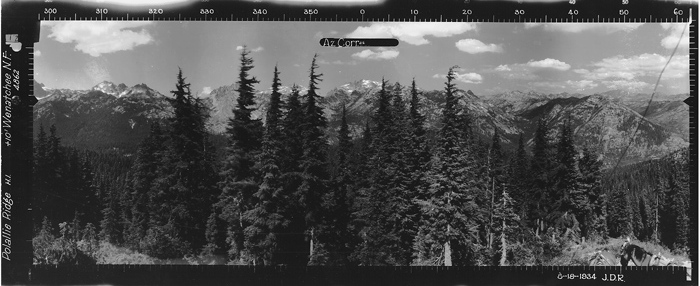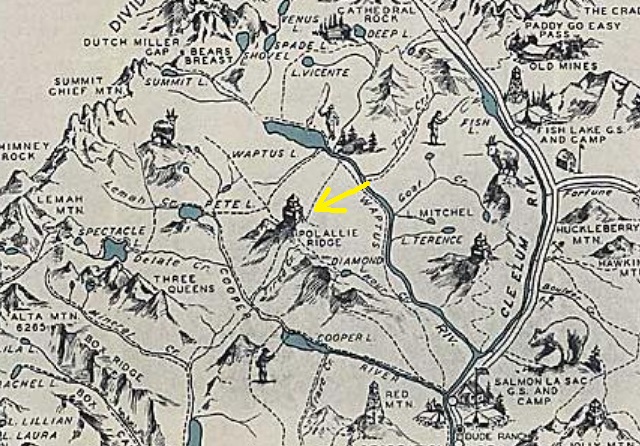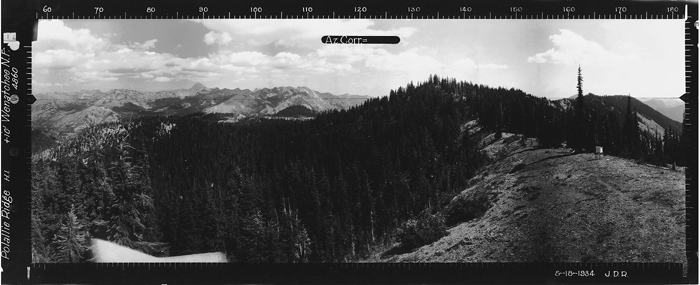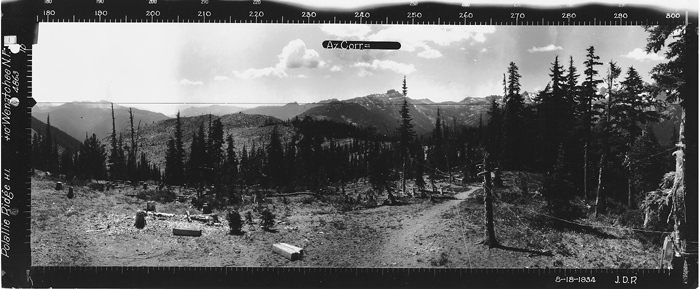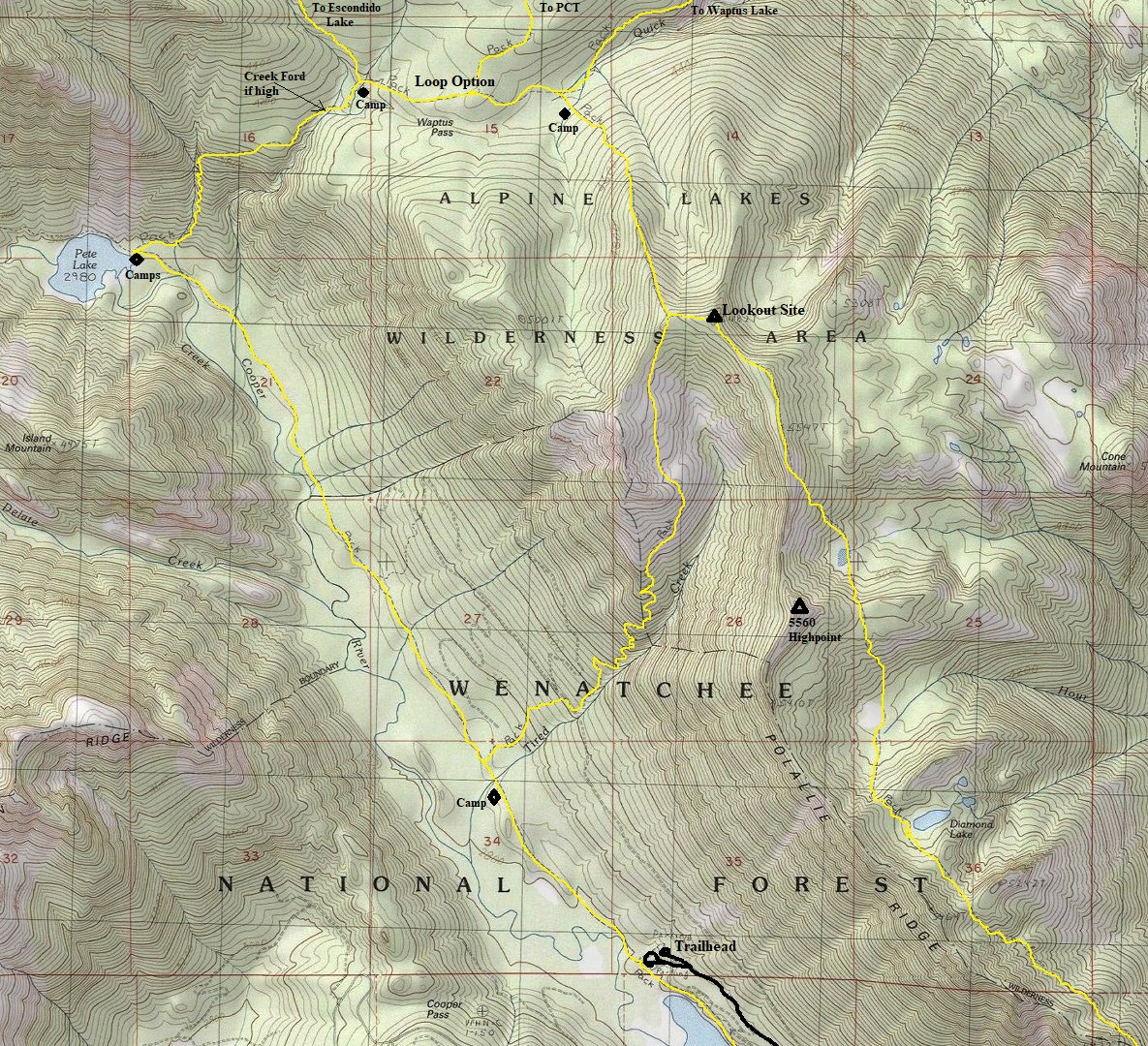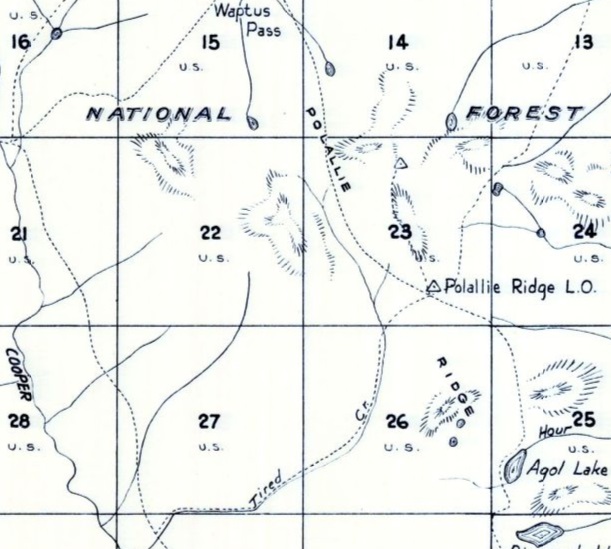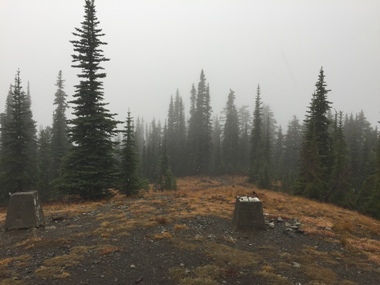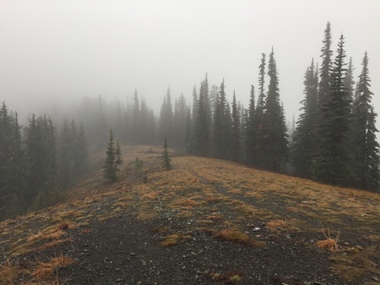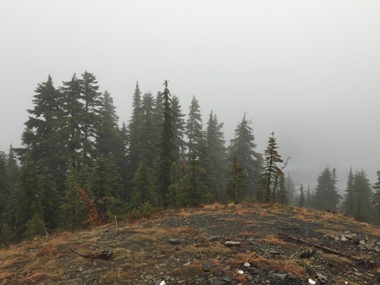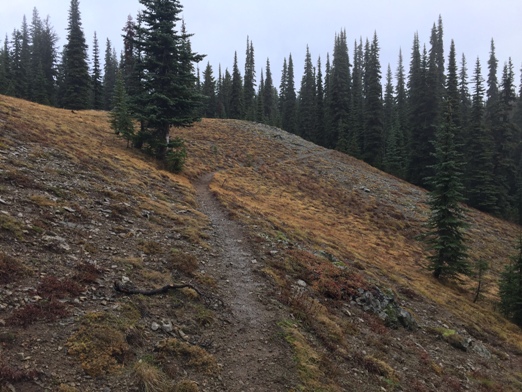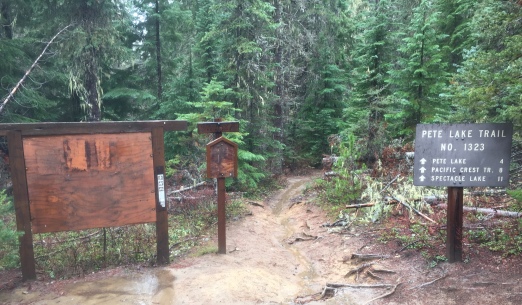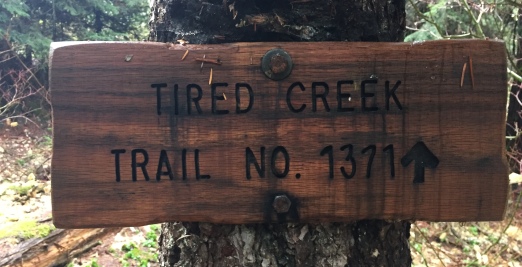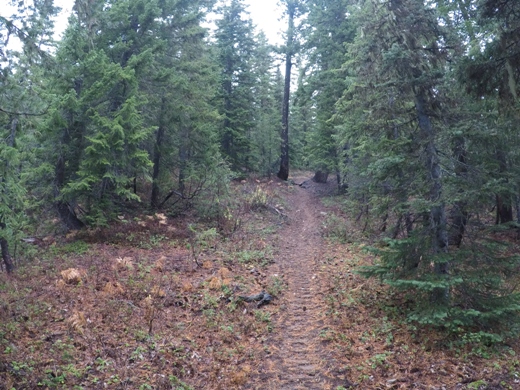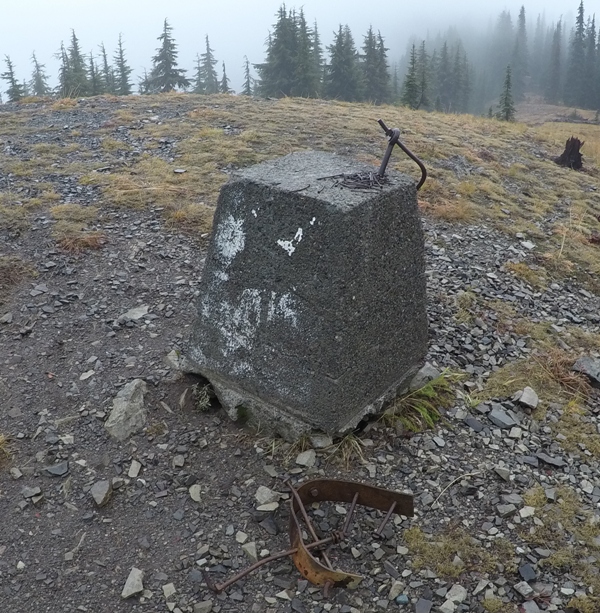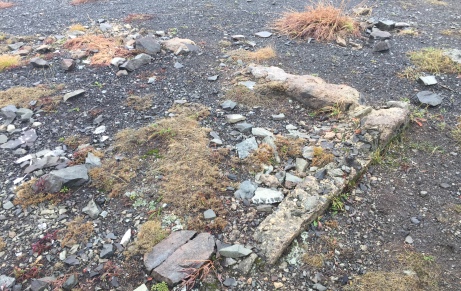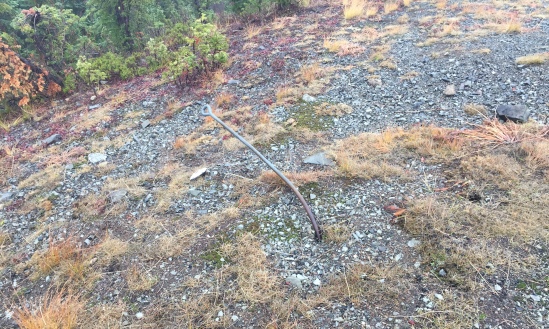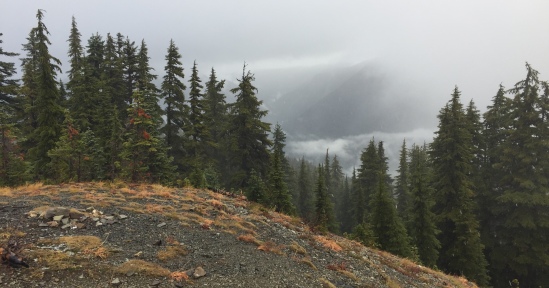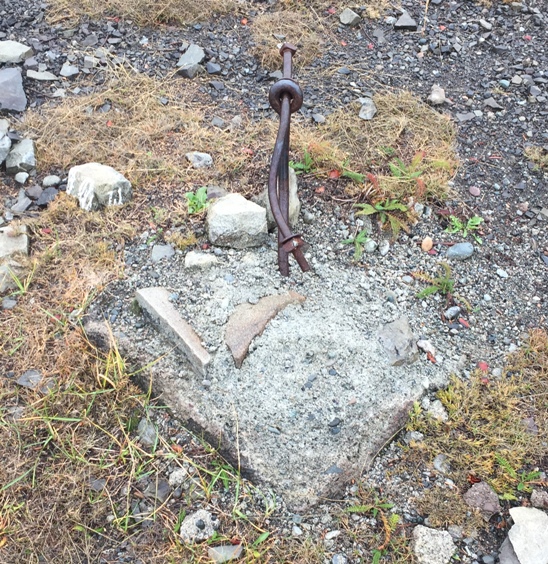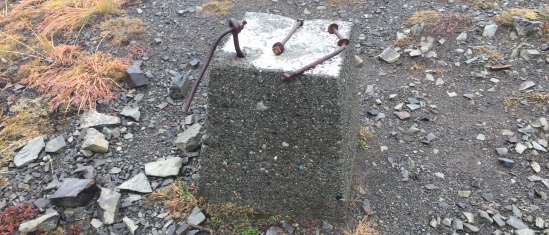 Southeast in 1934
Southwest in 1934
Nroth in 1934
2018
2018
2018
1936 recreation map
Not shown on any USGS map I could find, Polallie is shown on the 1956 metsker map
Labeled as Polallie in 1952 (similar to shot on left)
Labeled as Polallie Ridge Lookout in 1965
Turn off the Pete Lake Trail at the Tired Creek Trail turn
Pete Lake Trailhead
Tired Creek Trail
Tired Creek Trail nearing the ridge
Lookout site
Footing with relics gathered around
Construction crew 1937
Johnson on August 1, 1937 during construction
Pio Panieri on August 1, 1937 during construction
Construction crew campsite down near the weather station (see SE view pano)
Mountaineers Hikes 1964
Old cabin foundation
Anchor bolt
One of the 2 smaller footings
Clouds parting