Icicle Ridge
Icicle Ridge is the high and long ridge north of the Enchantments near Leavenworth. The highest point is an amazing viewpoint for the region where you can view the transition between the lush forests to the west and the drier more sparse trees to the east. This trail is known for snake encounters, also for its steep grind and the open slopes that get hot. Although there are these issues, the panoramic view of the former lookout site on the summit makes up for the work getting there. Enjoy identifying the peaks of the Chiwaukum, Entiat to the Stuart ranges and all the peaks & valleys between.
WillhiteWeb.com - Washington Hiking and Climbing
Distance: 6 miles
Summit Elevation: 7,029 feet with 1,129 feet of prominence
Elevation Gain: 4,700 feet
Access: Paved
Access:
At the western edge of Leavenworth, follow the paved Icicle Creek Road (Forest Road 76) for 9.6 miles to the trailhead, located on your right (elev. 2300 ft).
Route:
The Fourth of July Creek Trail is the fastest route up climbing nearly a vertical mile on switchbacks. The south-facing slope melts out early in the season, but so do people when the temperature is hot. A fire has burned most of the trees but some survived with just a burn scar. The trail will be gradual at first before it finds where it wants to start climbing. After that, its just up the hill until you reach the 6,775 foot ridge top. From there, you take a left on the Icicle Ridge Trail until you see the summit rocks. The average hiker can get to within 20 feet of the summit. If you want to climb up, a route through the rocks gets you close, than a short rock climb reaches the top. A bar sticks out of the summit and a runner or piece of rope works well to lasso the bar and give you something to hold for the final few feet.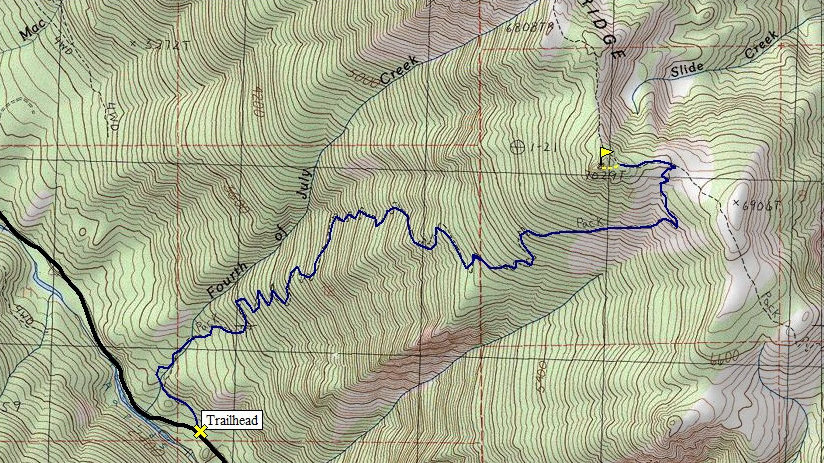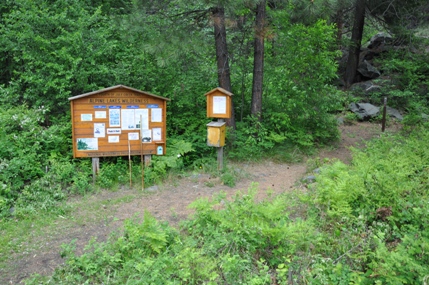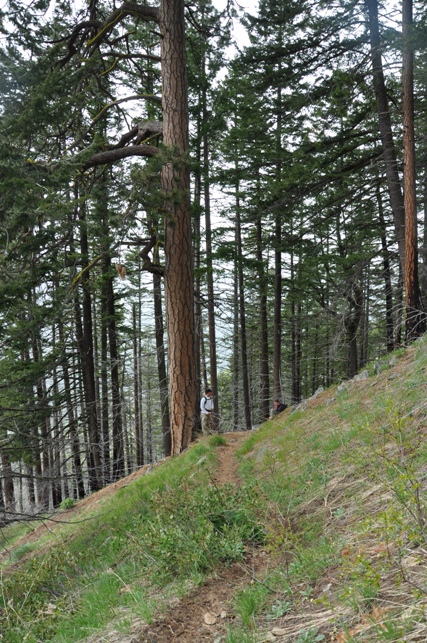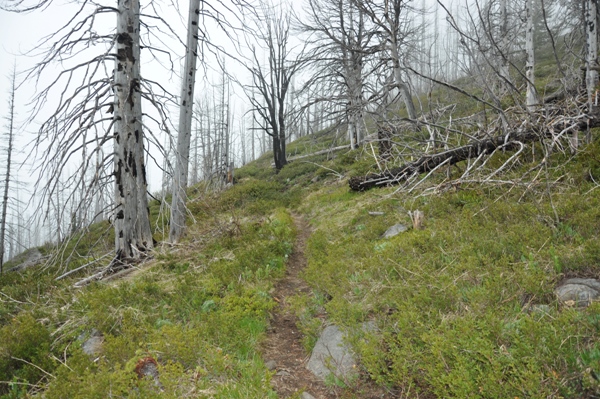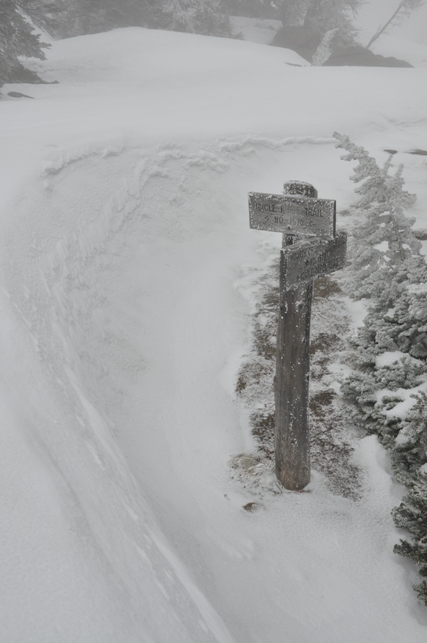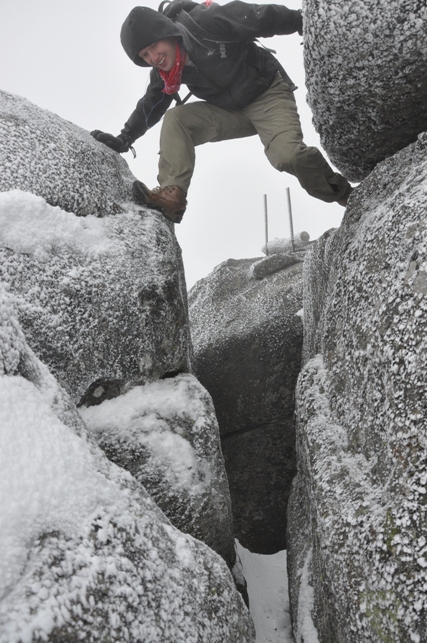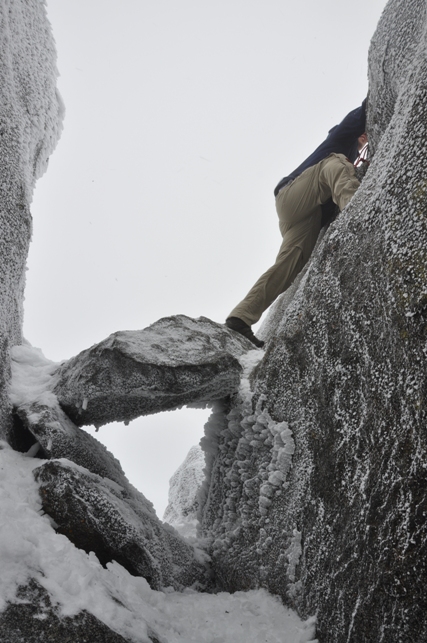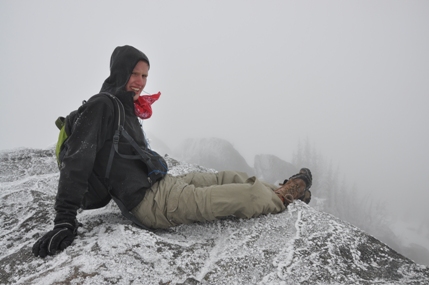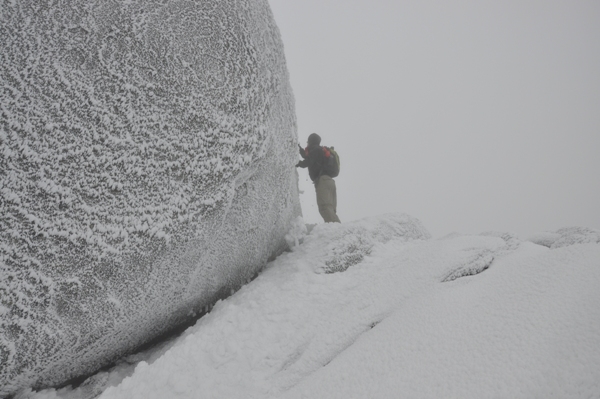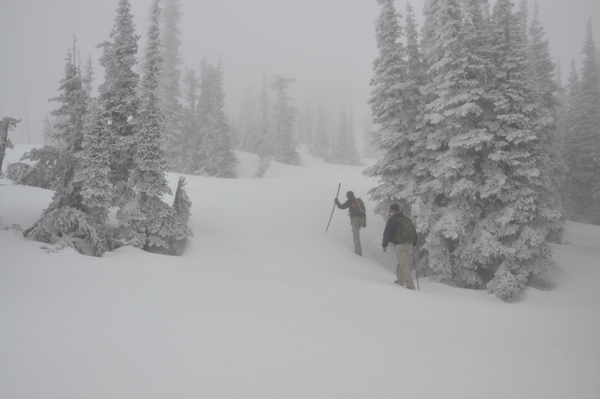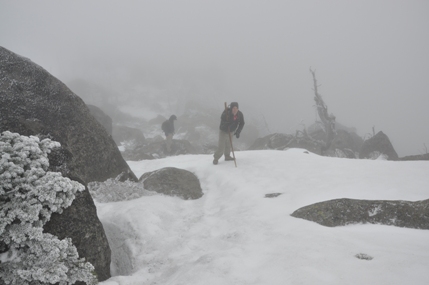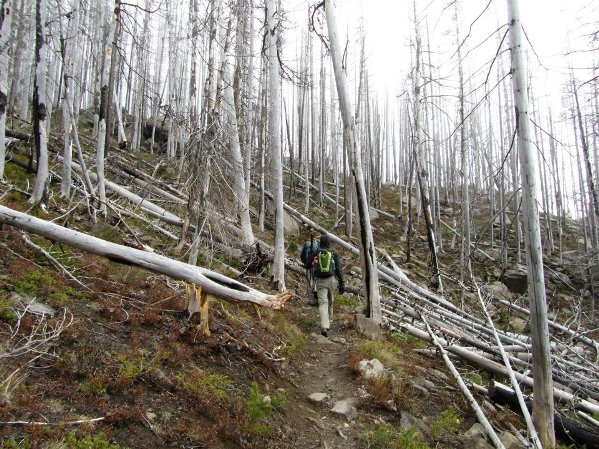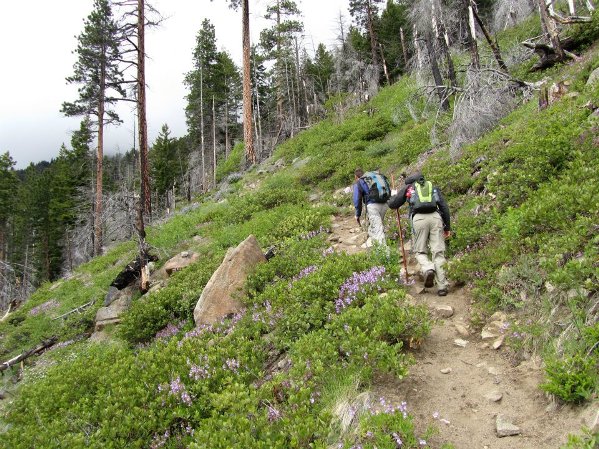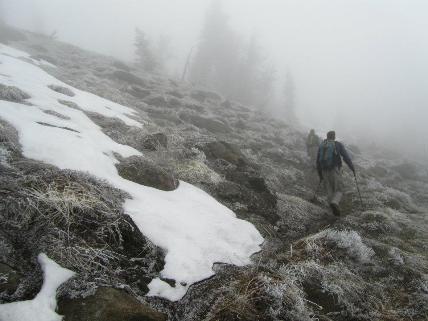 Cashmere Mountain to the SW (3 weeks prior)
Enchantments to the south (3 weeks prior)
Looking north (3 weeks prior)
Looking west (3 weeks prior)
Bryan on the summit
The last move to obtain the summit
Crossing the chasm is much deeper than it appears
Looking for the route up the summit rock
Nearing the summit rocks
On the ridge which still had 5 feet of snow
Sign at the Icicle Ridge Trail junction with the Fourth of July Creek Trail
Trailhead
Ponderosa Pine Tree off trail
Nearing the ridgetop
On the trail
Special thanks to Eastking for the pictures he took 3 weeks before on a spectacular day out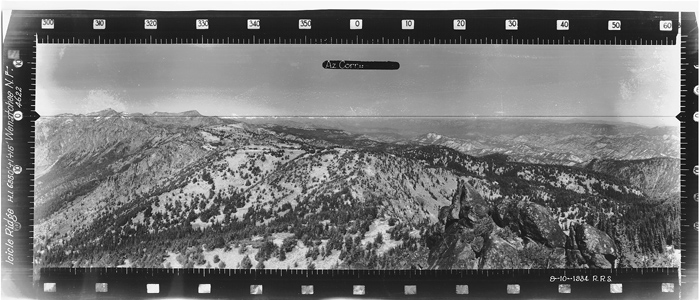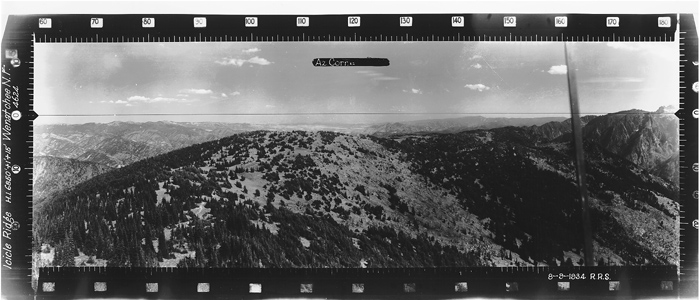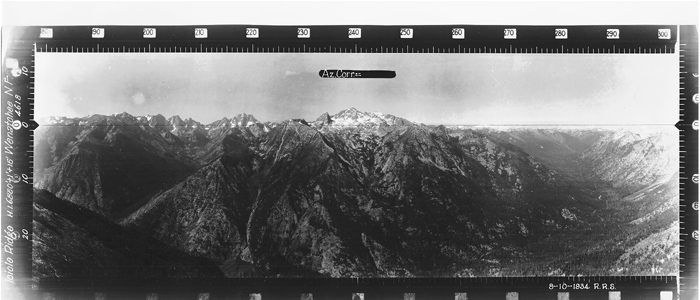 Icicle Ridge Lookout Views In 1934
Looking North
Looking Southeast
Looking Southwest

1963