Take Highway 2 to around milepost 46, and turn right on the Old Cascade Highway/Money Creek Campground turn. Follow the Old Cascade Highway for one mile, and then turn right onto NE Miller River Road. Just a short distance down the road, turn right onto Money Creek Road (FR #6420). Drive around 0.7 miles to a bridge crossing Money Creek. Then FS-6422 leading to Cleveland Mountain begins on the left with a turnout area there to park. You can drive up it a bit but conditions are getting worse each year.
WillhiteWeb.com - Washington Hiking
Cleveland Mountain
Cleveland Mountain is only climbed by those who like a challenge. With no trail and hours of climbing on old roads and in dense forests, there is surly somewhere better to spend a free day. The reward is a nice summit view and the feeling of accomplishment for a peak less climbed. Cleveland Mountain is also a Homecourt Peak, the site of an old lookout and sits inside the Alpine Lakes Wilderness.
Distance: 6 miles
Summit Elevation: 5,287 feet
Elevation Gain: 4,400 feet
Access: Good Gravel to FR 6422
Route:
Access:
This mountain and road up Temple Mountain (FR-6422) is usually done in winter. Depending on the conditions of the day, the switchbacks can be cut as well. Our group got frustrated with the road at some point and just headed directly up to the ridge. Once on the ridge, follow it south until you reach around 4400 feet where the ridge becomes rocky. We skirted left to avoid. Regain the ridge and easier terrain, continue to the summit. A short side trip to Temple Mountain is available but the summit is a tangled mess of short trees.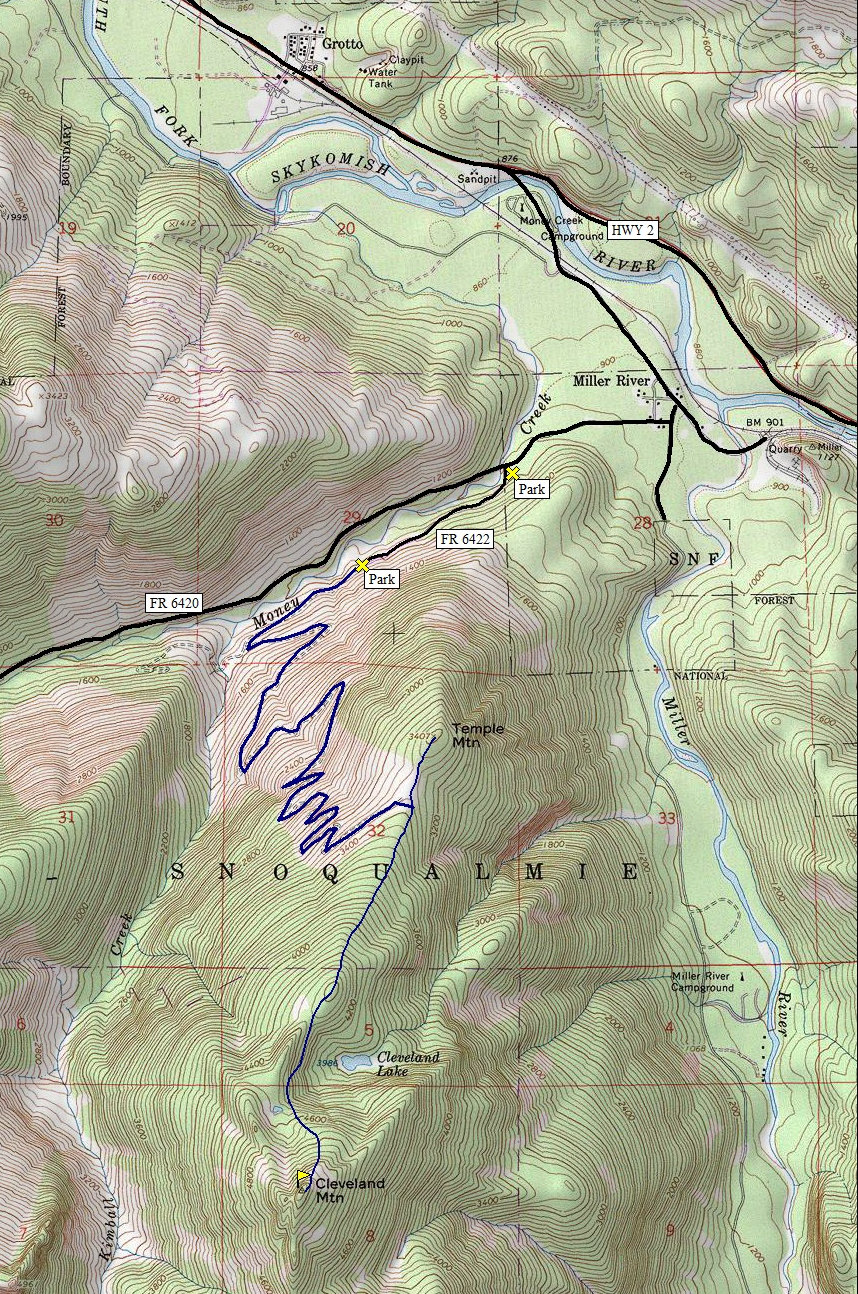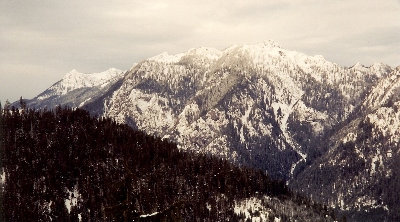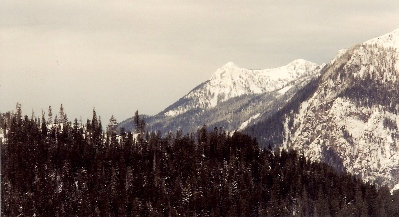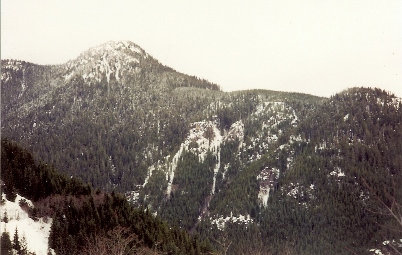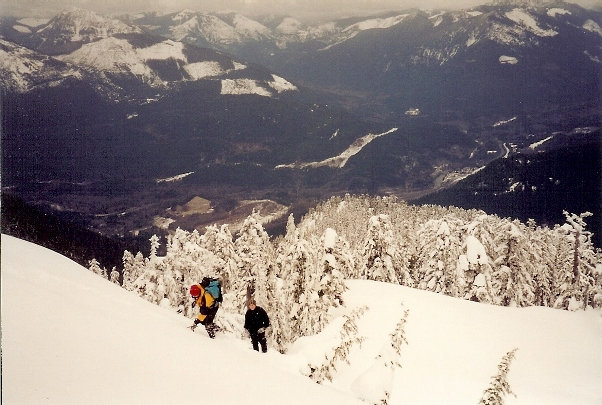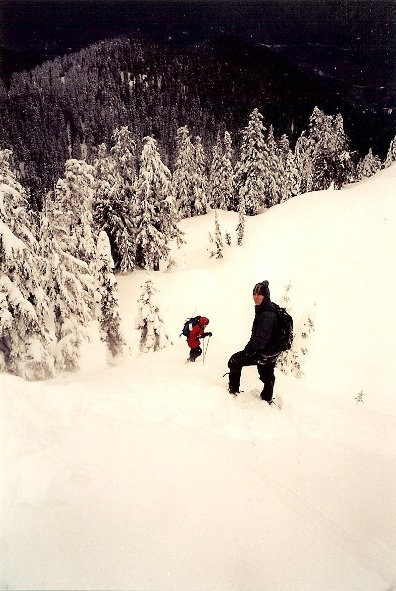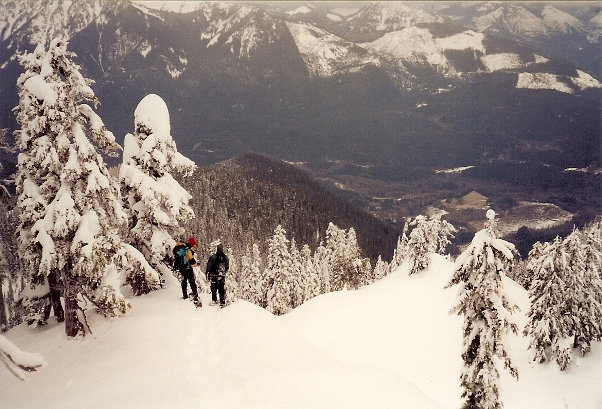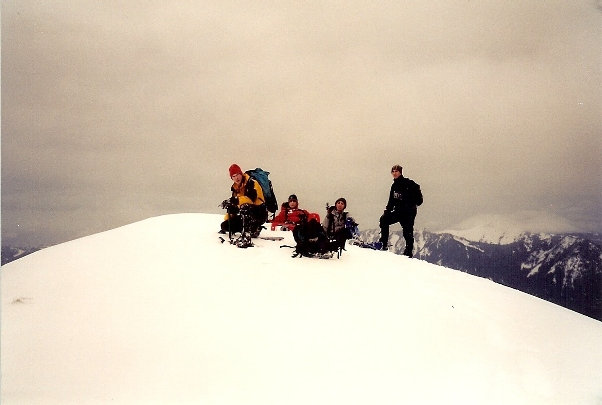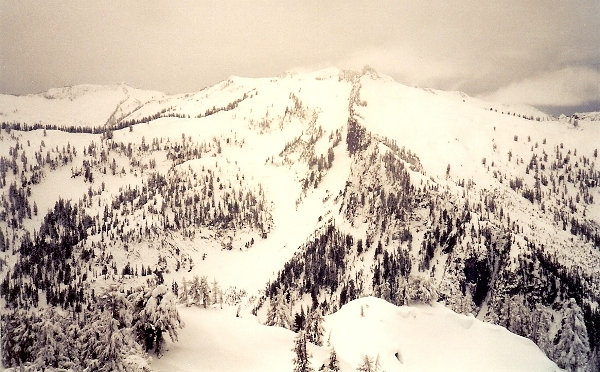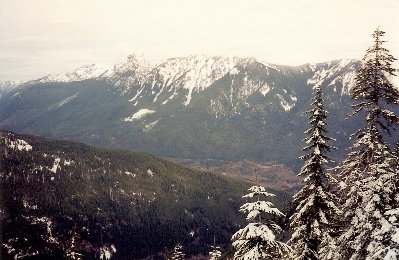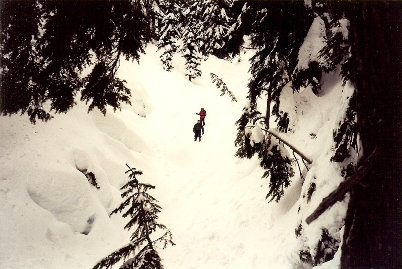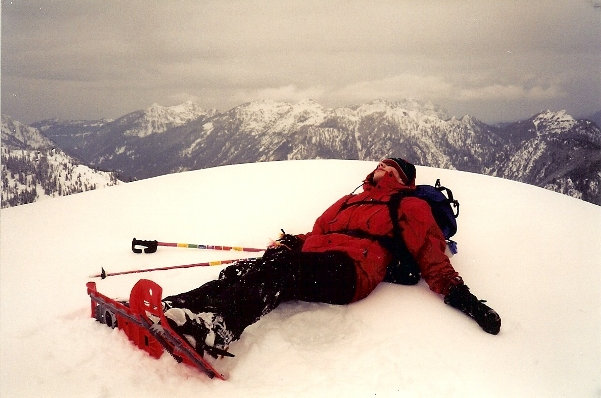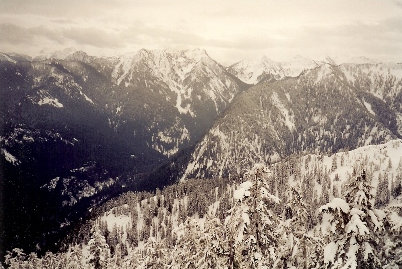 Crosby Mountain
Red Mountain
Bing Peak
Southeast
Lennox Peak
Somebody had a hard day
Baring and Grotto Mountains, Skykomish Valley
Kevin, Jeremiah, Travis, Michael
Near the top
Going down
Views in route near the summit
Lookout History:
This early site was used in 1918 as a camp. Reported abandoned by 1924.
July 15, 1918: "Skykomish lookout station on the summit of Cleveland Mountain in the Snoqualmie National Forest is to be manned by a woman this summer. Miss Mabel McBain, a school teacher and a member of the Mountaineers' Club of Everett. Miss McBain will live alone in a tent on top of the mountain, until the standard lookout station is erected there, with her telephone, her fire finder and other lookout equipment." (The Portsmouth Herald - New Hampshire)