Children of Smith Willhite
As far as I can tell, only Smith Wilhite passed the Wilhite name on to his posterity. Joseph had two daughters and a son who had no children.
John died shortly after the Civil War.
Lewis is an unknown but no records have been found of him having a family.
Henry appears at this time to have remained single throughout his life.
Smith Willhite Marriage to Mary Jane Hancock
In 1863 when Smith was 24 years of age he married 20 year old Mary Jane Hancock. She was the daughter of John Hancock born in England and Isabella Smith of Glasgow Scotland. They married in 1832 and had the first child of seven in Scotland. Three years after their marriage, they emigrated to the United States to Pennsylvania, then Baltimore Maryland. It was there that their third child was born, Mary Jane in 1842. The family decided to move west, first to Iowa, then sometime before 1860 in the Verdigris Valley, just a few homesteads from Julius and Elizabeth Wilhite. They probably arrived the same year as the Wilhites. Smith and Mary Jane would have known each other well living so close to one another being single and of the marrying age.
Arrival of James Harvey Jones & Mary Virginia Graves
During the time that Smith and Mary Jane are starting to have children, the Jones family was moving into the valley. Three of Smith Wilhite's kids would marry three of James Harvey Jones kids. One of these unions would be Lewis Franklin Wilhite and Rosa Belle Jones. James Harvey Jones was born in West Virginia, in 1836. At the age of 18 years, he and his parents moved to Jackson County, MO., where his father died one year later. From Missouri, he moved throughout Kansas, eventually settling near Toronto where he built a beautiful country home and farm not far from the Wilhites.
The Second Generation - The Turn of the Century
This is the pinnacle of recent times of our Wilhite family. Because Smith Wilhite owned so much land in the Toronto Area, he was able to parcel off properties to his children. In turn, they all raised their families in the same general area. They worked together as farmers enjoying the prosperity of the times and help from friends and family. Because the three Smiths children married the three children from the Jones, this merged two large families into one big one for even greater support.
The Children of Smith Willhite and Mary Jane Hancock
They had seven children, three were named after siblings of Mary Jane.
Isabel Willhite
Sarah Elizabeth Willhite
William H. Willhite
Lewis Franklin Willhite
Emma Willhite
Jennie Willhite
Jessie Pearl Willhite
She married James Lew Harris. When she was 6 years old, his family was living just a few homes down the road where James Lew was age 13. They probably attended the same school. They were married when she turned 20 and remained in the Toronto area throughout their lives.. This union produced 4 daughters, Stella, Mary, Emma and Carrie Harris.
She married Jesse A. Carter, son of Jesse J Carter and Tahtha, long time residents of the area and likely friends with Smith Wilhite and James Harvey Jones (these Carter parents are in the 1900 "Wilhite-Jones picture") They remained in the Toronto area throughout their lives. This union between Sarah Elizabeth Wilhite and Jesse A. Carter produced 2 sons, Frank and Smith Carter.
He married Annie R Dawson, daughter of Jacob Dawson who lived on property very close to Smith Wilhite. William and Annie are close in age and would have known each other as teenagers in school together. They remained in the Toronto area their entire lives. This union produced 3 children, Ralph O, Bessie and Alice P Wilhite.
He married Rosa Belle Jones, daughter of James Harvey Jones. This would be the first of 3 marriages between the two families. The couple stayed in the Toronto area their entire lives and are buried in the Toronto Cemetery. This union would produce 8 children, James Leo, Roy Donald Glen, Brooksie M., Ednah, Frankie Phayerl, Lewis Frank Jr., Mary Marjorie and Leon Charles Wilhite.
She married William Harvey Jones, son of James Harvey Jones. They stayed in the Toronto area their entire lives. He died early at age 42. This union produced 3 children, Leo, Jesse Howard and Earl Jones.
She married Doc Wilbur "Dockie" Jones, son of James Harvey Jones in 1900. They stayed in the Toronto area their entire lives. This union produced 4 children, Norman, Velma, Wilbur Glen & Paul Earnest.
She married Norman Franklin Scanton. We have their 50th aniversery pictures and invites. She was buried in the Carlisle Cemetery in 1975 at the age of 95. This union produced three known children, Pearl, Alda B and Erma.
By the year 1900, all the children had left the house, although most lived nearby. Their last child, 18 year old Jessie Pearl was still in the home living there with her new husband Doc Wilbur Jones. By 1907 Smith Wilhite dies. Mary Jane continues to live many more years as a widow. In 1920 we find her at 78 years of age living in the home of her 5th child, Emma Jones, who is now also widowed. Also in that home is Emma's son Earl Jones who is 20 years old. In 1923, Mary Jane Willhite (Hancock) dies.

Because most of Smith Willhites children were daughters, the parceled up lands became the lands of the Jones, Harris, Scanton and Carter families. Years later, the Toronto Reservoir took much of the land.
Smith and Mary Jane Hancock's Final Years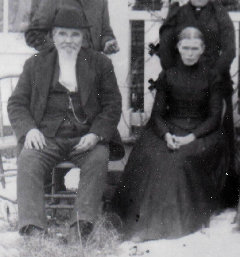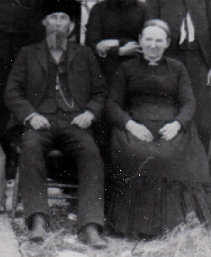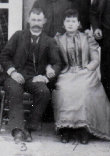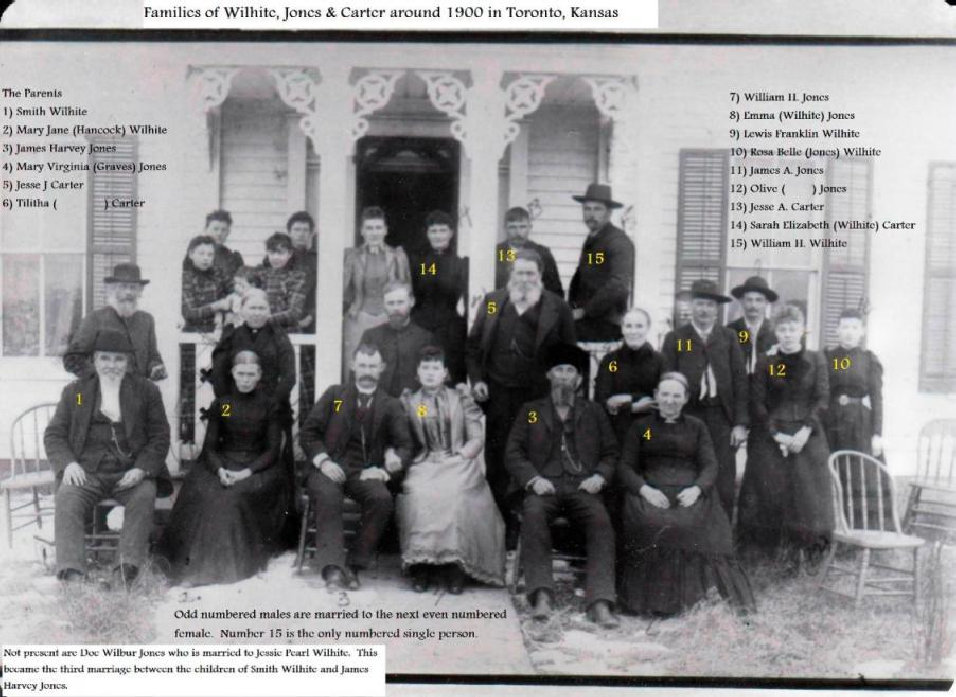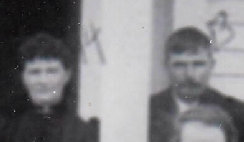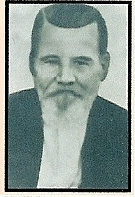 www.WillhiteWeb.com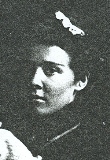 Jennie and Jessie are twins