The Move to Kansas - An Anti-Slavery Family
www.WillhiteWeb.com
Why did Julius take his family from the homestead in Missouri to Toronto Kansas?

The answer has to do with the two oldest boys, Joseph and Smith. First, although Joseph got married in Missouri in 1853 they soon followed her parents in 1855 to the newly opened area of Anderson County, Kansas Territory.

We assumed that Smith traveled with his parents to Kansas around 1858, but this wasn't the case. He left Missouri as early as 1855, the same year as his brother. A 1857 Anderson County Kansas Census has the brothers Joseph and Smith living next to each other in Anderson County, along with Josephs in-laws, the Tyler's. Smith was only 17 years old during the move. During this time, Smith is documented as fighting pro-slavery settlers in Kansas. He fought with the famous anti-slavery abolitionist John Brown who was only in Kansas from Oct. 1855 to Sept. 1856.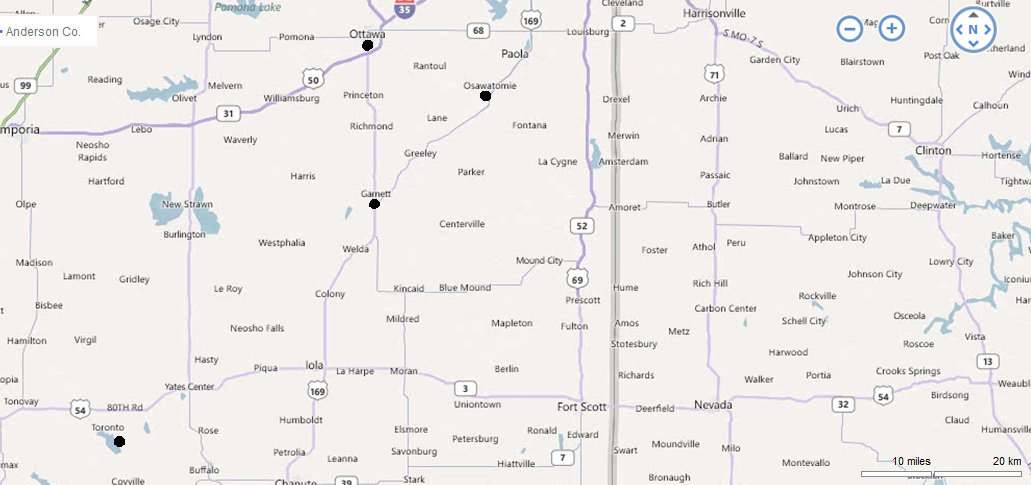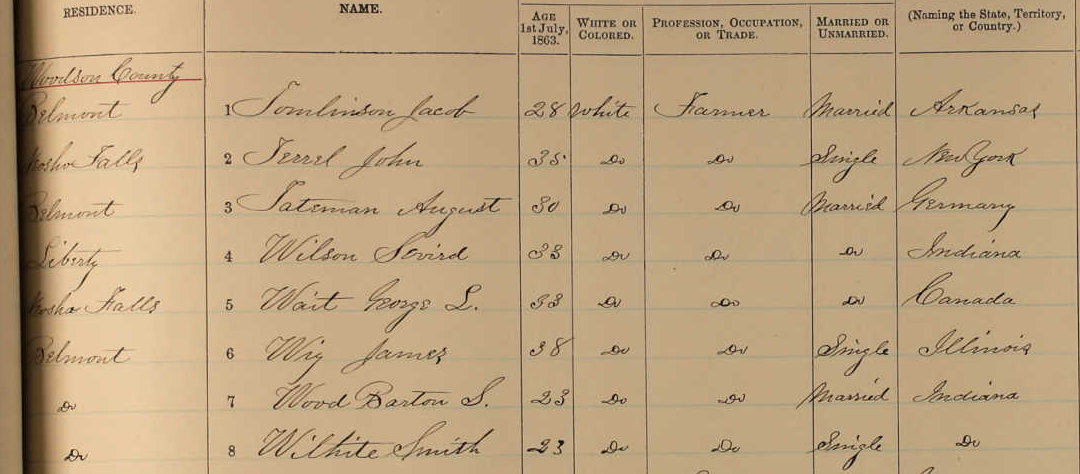 Missouri
Kansas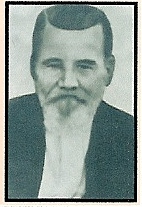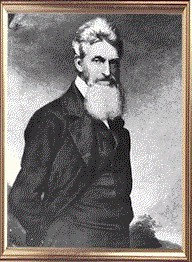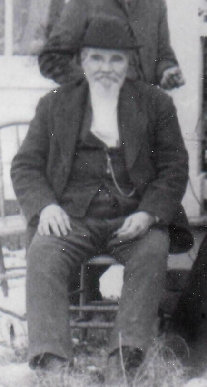 Smith Willhite
Smith Willhite
John Brown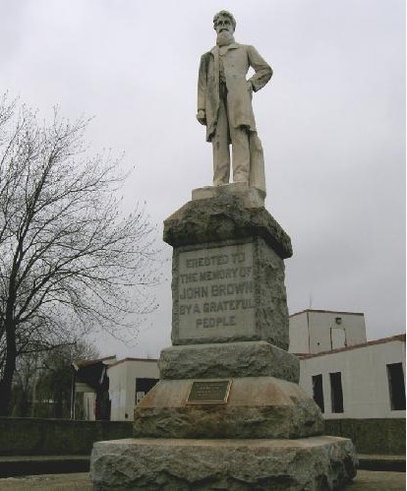 John Brown Statue in Kansas City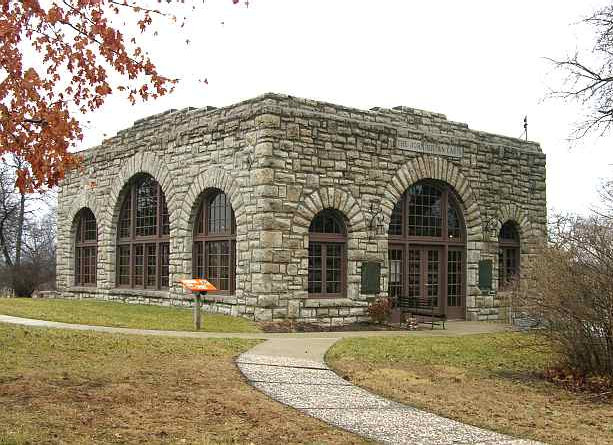 John Brown Museum in Osawatomie, Kansas
Garnett, Joseph Wilhite home from 1855 to 1874ish
Osawatomie, John Brown State Historic Site
Toronto, where Smith Willhite settled after leaving Osawatomie
Ottawa, where Joseph Willhite moved in 1874ish
We learn from page 621 in the History of Wilson County some fascinating information. It is important to realize this book was first published in 1883 when Smith was still living. The paragraph says:

Smith Willhite, of Woodson County, Kansas, the well known frontiersman of Kansas and a pioneer settler on the banks of the Verdigris River. He was born in Henry County, Missouri. He came to manhood's estate in the state of the "Big Muddy" (Missouri) and when the troubles of old John Brown began in Kansas he crossed over to Osawatomie and joined forces with the old liberator in repelling the slave-holding hordes from across the border. When this sort of warfare had given way to that recognized by civilization and authorized by law he joined one of the Kansas regiments and performed a patriot's duty toward the extinguishment of slavery and the destruction of the dragon of secession. When he decided to settle down he went to Woodson County where he now resides and took up government land. His time has been given over to farming and stock-raising and he has prospered to a most satisfactory degree. He is one of the large land owners of his county, was a prominent actor in the Alliance and Peoples Party movement which has so recently subsided, and in other ways has become a character well known to the citizens of his county. He married a Maryland lady, Jane Hancock, and has reared a large and honorable family of children.

The document specifically says he moved from Missouri to Osawatomie, Kansas where John Brown was living. Osawatomie is not far from Garnett Kansas, where his brother Joseph was establishing that new city. Today, Osawatomie is the home of the John Brown State Historical Site.

Here is a paragraph about the historical site:

Reverend Samuel Adair and his wife, Florella, were peaceful abolitionists who came to Kansas and settled near Osawatomie, an abolitionist community and a center of conflict during "Bleeding Kansas." The Adair cabin was a station on the Underground Railroad and Florella's half brother, John Brown, used this cabin as his headquarters. The cabin survived the Battle of Osawatomie where John Brown and 30 free-state defenders fought 250 proslavery militia in 1856, and stands on the battle site today. Learn more about the Adairs, John Brown, and others who struggled to survive the border war when you visit the John Brown Museum.

We know that Smith Willhite assisted John Brown but it is unknown if he was in the famous battle at Osawatomie. I contacted the John Brown Museum and he wasn't on the list of known participants (made by researches years later). John Brown had many supporters, many of whom were local townsmen who where just protecting their city. Still, it seems Smith Willhite may have went there specifically to keep Kansas as a free-state.

The historical document says that he settled down in Woodson County (Toronto) after leaving Anderson County, whether his father and mother had already moved there or not is still unclear. My gut says his father Julius had already moved and started homesteading on the Duck Island location. Smith went down there to join in the new family farm and homestead.

During this time for the several years before the war, Joseph in Garnett was politically fighting the pro-slavery forces, who eventually defeated his free-state community and caused him to loose all his investments in Garnett.

In 1862 was the Civil War. We know that two of Smiths brothers (Joseph and John) fought in the Civil War for the Union. By this time, Smith was well established in Toronto and it doesn't appear that he entered the battle, although he was employing his brother John before and after the war, who was a soldier the entire war. We do have Smith Willhites draft registration card (image is below).
Smith Wilhite draft registration for the Civil War, age 23, White, Farmer, Single, Indiana
Born in Indiana? We think he was born in Missuri as most census and documents show but there is a small chance according to the timeline that it was in Indiana.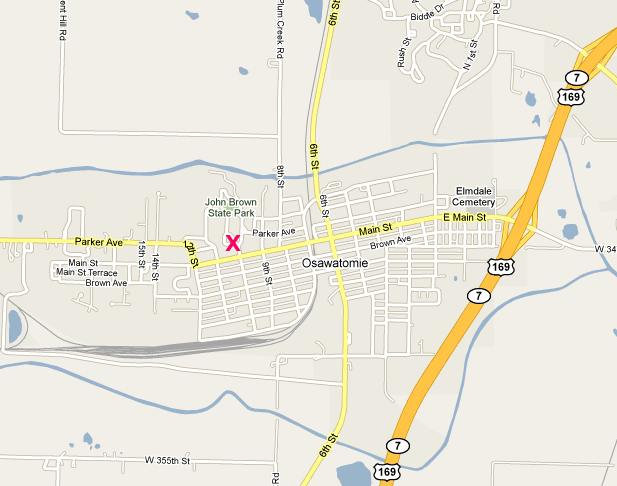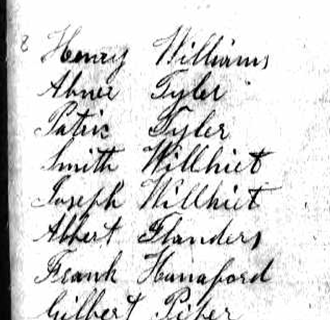 1857 Anderson County Territorial Kansas Census
The Adair Cabin in 1928 before the John Brown Museum was built around it.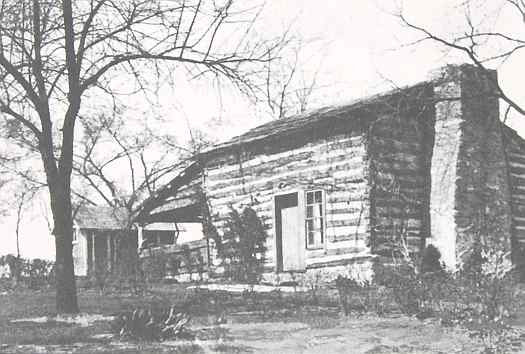 (Smith from 1855-1858)
With the last name mis-spelled and not knowing Smith was ever in Anderson County, I missed this census for two years! We see Smith Willhite and Joseph Willhite as heads of households. Also there is Josephs wifes family with her father Patrick Tyler as head of the home and her brother Abner Tyler and his family. Her father Patrick dies in 1860 leaving Joseph to help care for his mother-in-laws large family for the next 15 years.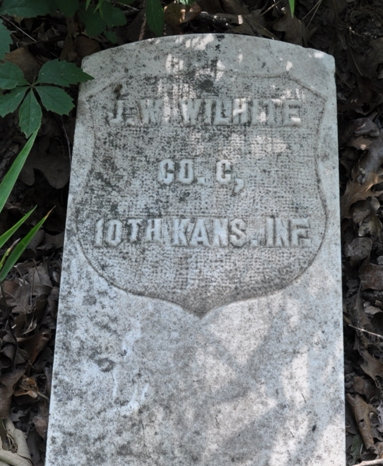 Gravestone in Cedar Bluff Cemetery, Greenwood County, KS. (Next to Julius). Headstones provided for deceased Union Civil War Veterans.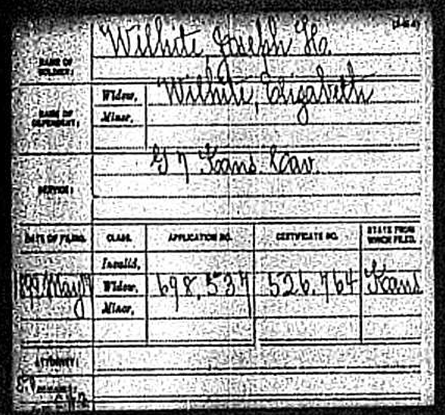 Civil War Pension Index for Joseph H. Wilhite filed by widow Elizabeth
More To Come As I Learn It
Map showing where the John Brown Museum is located in Osawatomie
Updated Feb 2012