Duwamish River Waterway Kayak Trip
It sounds funny to say you kayaked from the Southcenter Mall to Seattle but the route exists on the Duwamish River. The Duwamish makes its way north through one of the most industrial areas in Washington. The paddle starts out in a quiet forested channel ending in a noisy and crowded Elliott Bay, in downtown Seattle. Dangers: At first there may be snags, then possibly power boats, next tidal currents working for or against you, followed by massively large ships, ending with strong winds in the west waterway and possibly high waves as you enter Elliott Bay. There is also a class II rapid at low tide below the S.R. 99 bridge. My excursion was during high water making a relatively easy trip except for fighting the incoming tide waters and some extremely high and dangerous waves the last mile. The river skirts Fort Dent Park, then passes where the long gone Black River once emptied Lake Washington. Now the route passes the Foster Golf Course, a few parks, some smelly businesses, some interesting old homesites, under I-5, under the South Park Bridge, alongside Boeing Field, past small marinas, more businesses, under the 1st Ave Bridge, the West Seattle Bridge, past huge shipping boats being loaded up with containers, and so on.

WillhiteWeb.com - Kayak Washington
Distance: 13 miles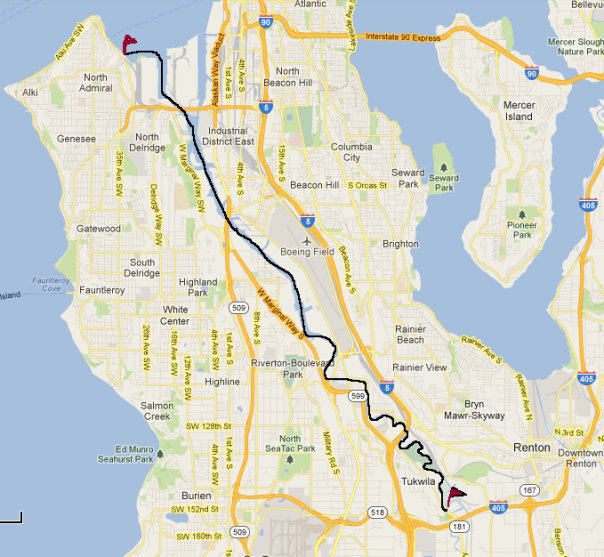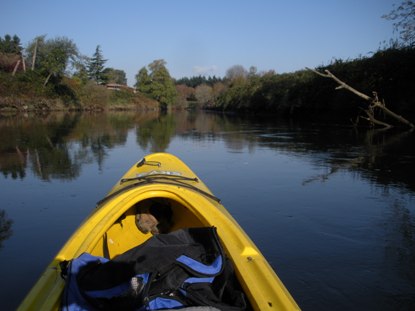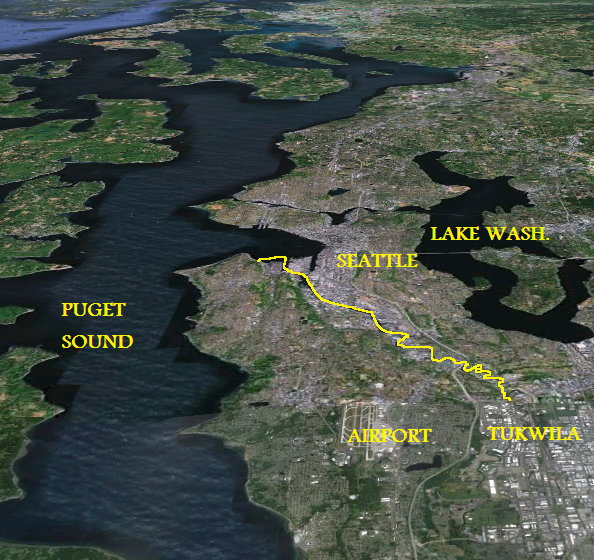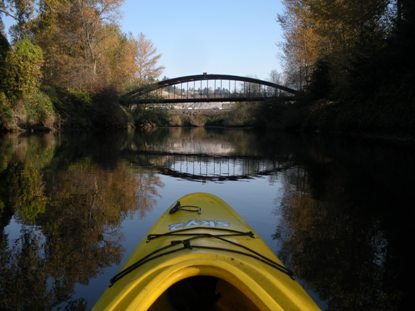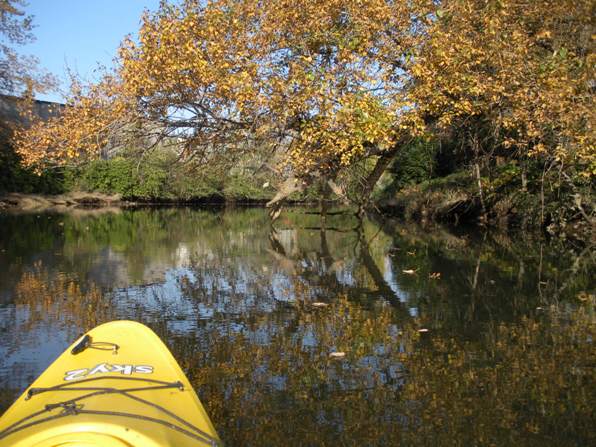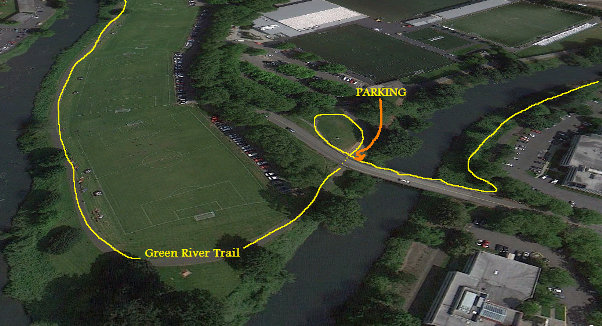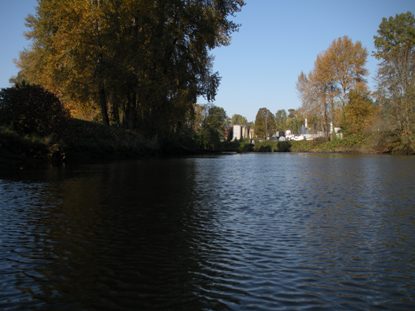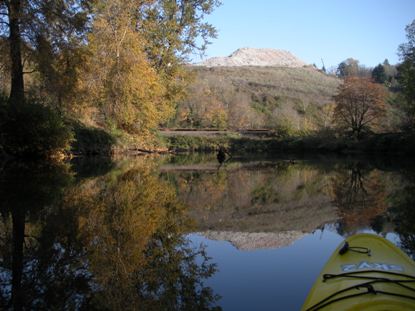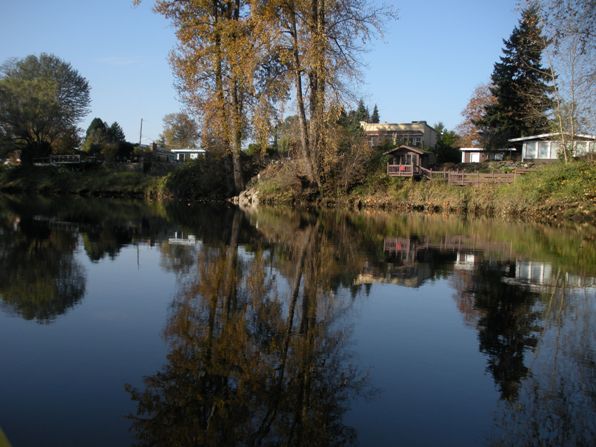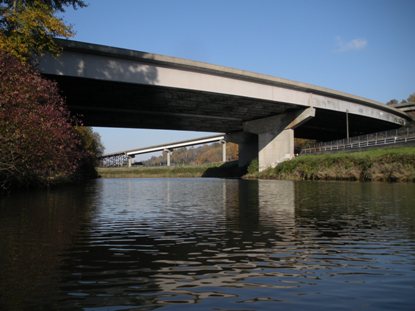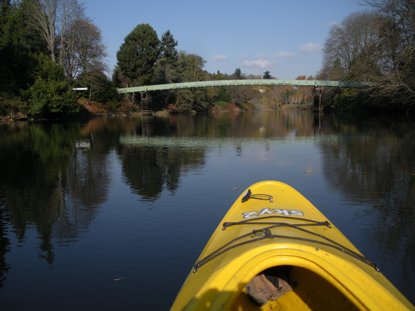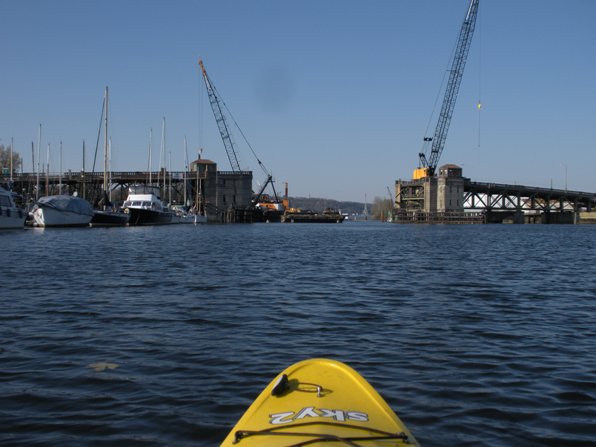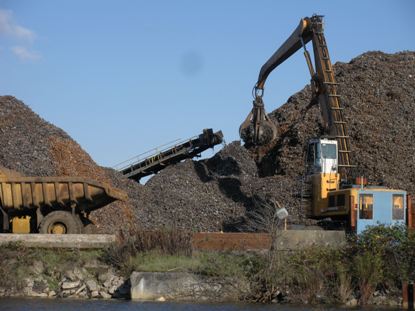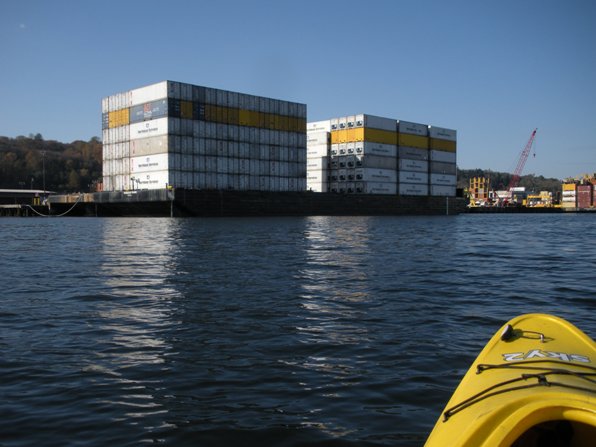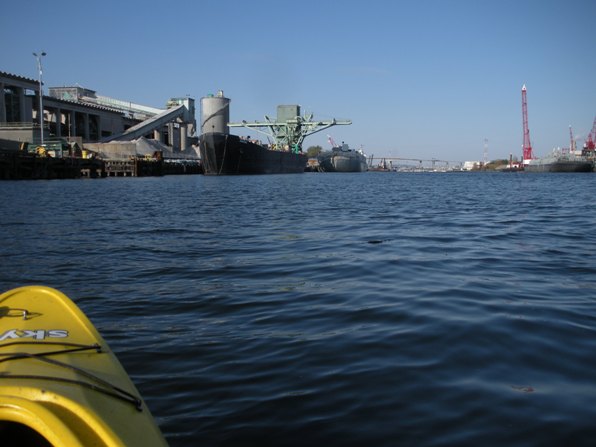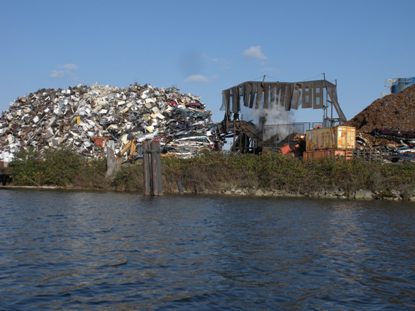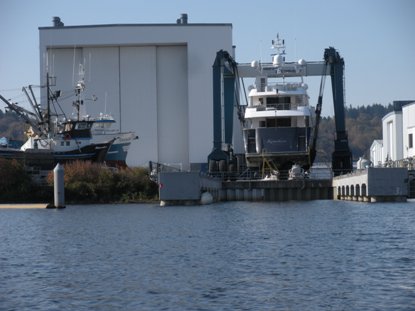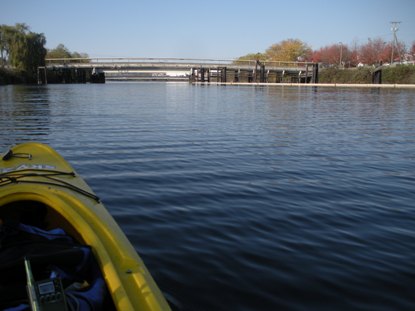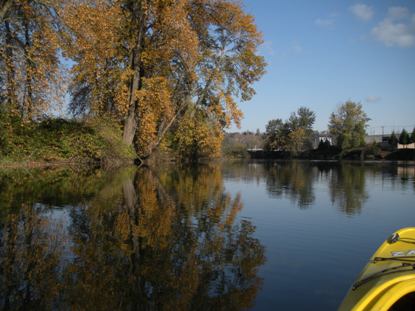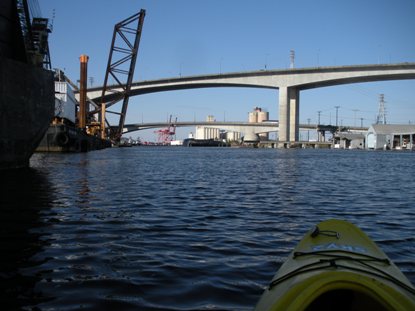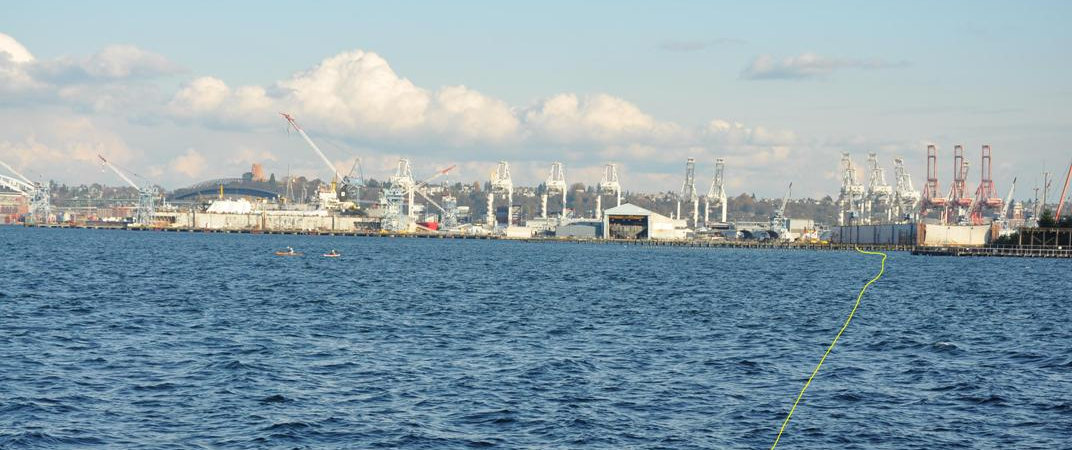 West Seattle Bridge
West Waterway
South Park Bridge under construction
I-5 Overpass
Green River along Fort Dent Park
Duwamish River Trail bridge crossing
Near the Foster Links Golf Course
Below the Black River Quarry
Pedestrian Bridge
Small community of homes in Tukwila
Bridges off E Marginal Way
West of Boeing Access Road
Duwamish Waterway
Duwamish Waterway
Duwamish Waterway Shipping
Metal recycling
Just missing the fall colors in November
Route
Showing the route from public parking just south of Salty's
Distance: 13 miles
Start at Fort Dent Park (Starfire Complex), on the last mile of the Green River. A steep trail drops down to the river underneath the bridge that enters the park. So take your first right in the park and carry your boat from the car to the river. The paddle ends once you leave the industrial area in to Puget Sound/Elliott Bay. Turn west, paddle under some old wood piers and take out at Jack Block Park or the Salty's parking lot.
Route to launch