Thorp Mountain
This popular hike has good views, lots of meadows and lakes to view and a fire lookout on the summit. It's close proximity off the I-90 corridor keeps them coming back multiple times. For me, once was enough, and it was horrible weather so no pictures of my own, just images taken from the web. Two trails are popular to the summit, both are shown on the map below.
Summit Elevation: 5,854 feet
Distance: Under 5 miles
Elevation Gain: 1,875 feet
Access: Gravel roads, sometimes rough
Access via the Knox Creek Trailhead
Take Hwy 903 past Roslyn to just past the upper end of the lake. Turn left onto French Cabin Road (Forest Road 4308). Follow for 4.9 miles, then turn right on NF-120, follow for 2 miles to the trailhead.
Take Hwy 903 past Roslyn to just past the upper end of the lake. Turn left onto French Cabin Road (Forest Road 4308) driving it for 3.25 miles to FR 4312 on the right. Turn right and drive 1.5 miles to a road junction with FR 4312-121. This road is gated so park here for the start.
Thorp Creek Access
Washington Hiking
Walk past the gate going a short distance to a bridge over Thorp Creek. Once across, turn left and find the official trail in 0.25 miles up the road on the left. The trail slowly climbs as it parallels Thorp Creek. About 1.5 miles from the gate the trail starts to climb more steeply. At about 3 miles a side trail goes left down to Thorp Lake. The next trail junction is the Kachess Ridge Trail. Turn right and climb the final trail section up to the lookout.
Thorp Creek Route
Built in 1930, his L-4 cab as been staffed occasionally up to recent times. The lookout is on the National Historic Lookout Register. It went under a restoration around 2008 but some say it didn't stick to the original plans. Still, it stands and that is most important as this type of gable-roof L-4 cab is said to be a rare design. A disturbing news story from the paper in July 1950 said, "Charles (Sonny) Dorich, 18, of Roslyn, star Cle Elum high school baseball, basketball and football player, is in Harborview hospital in Seattle Friday, suffering from Infantile paralysis. He was stricken on Monday while working for the U.S. forest service on Thorp mountain lookout in upper Kittitas county." Hopefully, your visit will be much more pleasant. Enjoy.
Lookout History
One set in 1937 and another in 1958. Notes say in 1958 it was an 8 mile hike from the closest truck trail.
Benchmark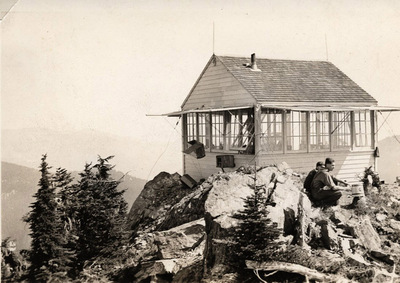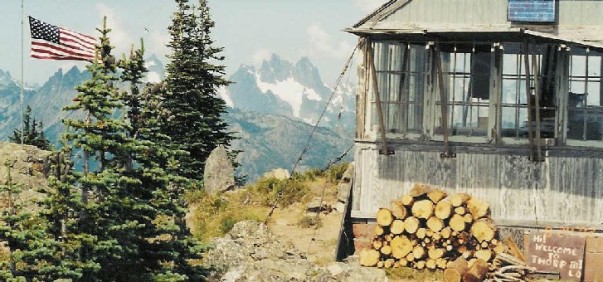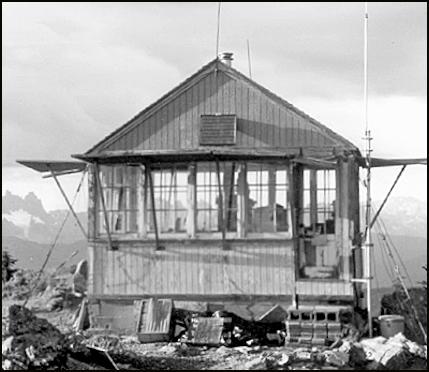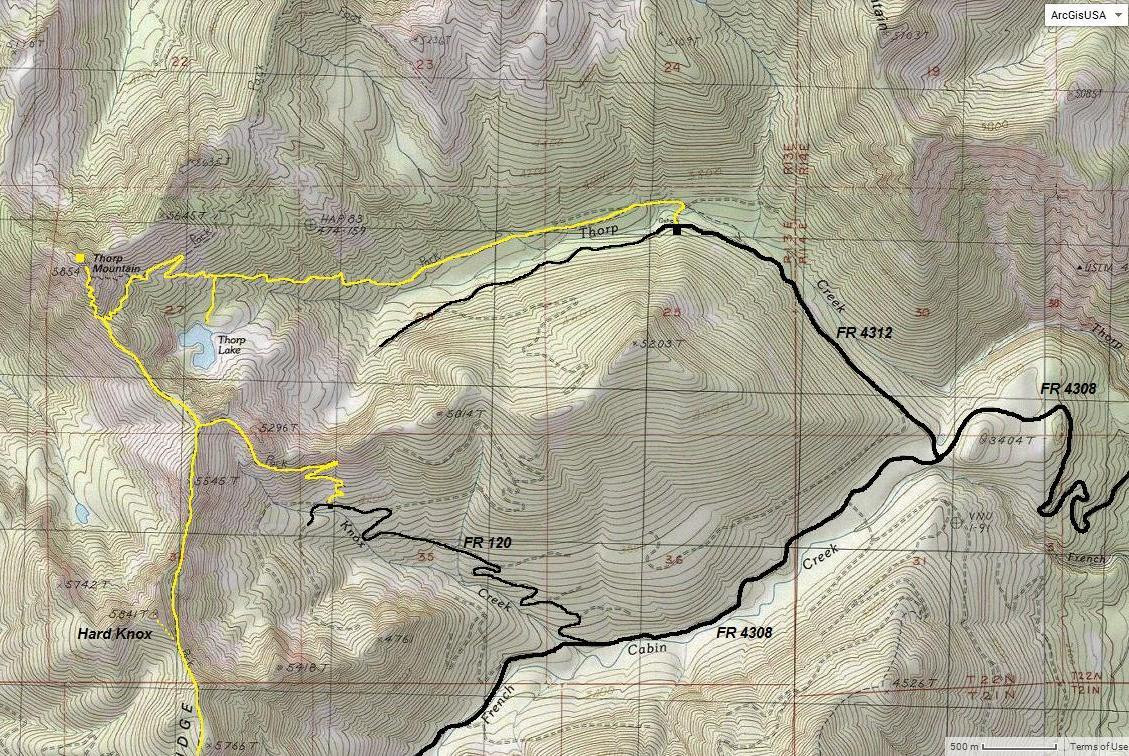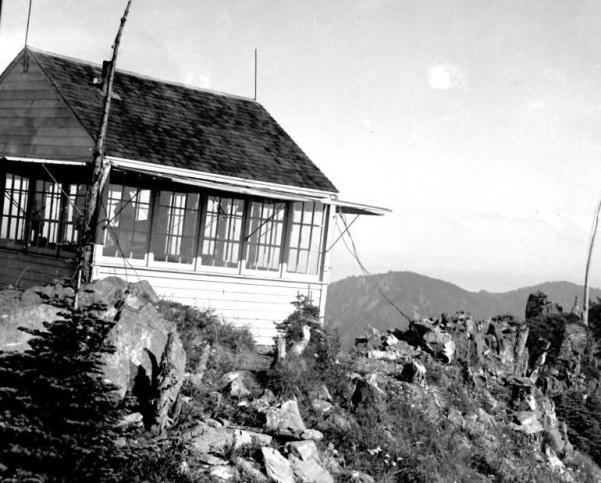 Views from the trail
Thorp Lake
Chimney Rock & Summit Chief
1934 (same shot as above)
Lookout
No date
Kachees Lake below
Views south
Northeast into the Alpine Lakes Wilderness
August 12, 1937
Thorp Benchmark
Looking North August 21, 1934
Looking Southeast August 21, 1934
Looking Southwest August 21, 1934
1936 Forest Recreation Map
Mt. Hinman and Mt. Daniel
(Many images for this page provided by the internet, I was in the clouds when I hiked up)