Spokane Mountain & Lookout Site
Elevation: 3,870 feet
Distance: Drive-up
Access: Dirt road in fair condition for most vehicles
With over 900 feet of prominence, Spokane Mountain is on most maps, located on the Spokane Indian Reservation. The name is often confusing with Mount Spokane in Mount Spokane State Park on the Idaho border. Another source of confusion is the benchmark is named Turtle. It was also called Spokane Butte in 1962 during consideration of where to place the Wellpinit Lookout Tower. The lookout was built in 1934, the D-6 cupola cabin was abandoned in 1964 when a steel tower on Wellpinit was built just 4 miles to the south. It was determined that the Wellpinit location would better serve as a viewpoint, and it had utilities already. The lookout burned down in a 2015 forest fire. These images were taken about a month before.
Washington Fire Lookouts
From the West End Road, the turn is about a mile west of Turtle Lake recreation area. The road is not signed but can be found just east of the main Mine Road.
Access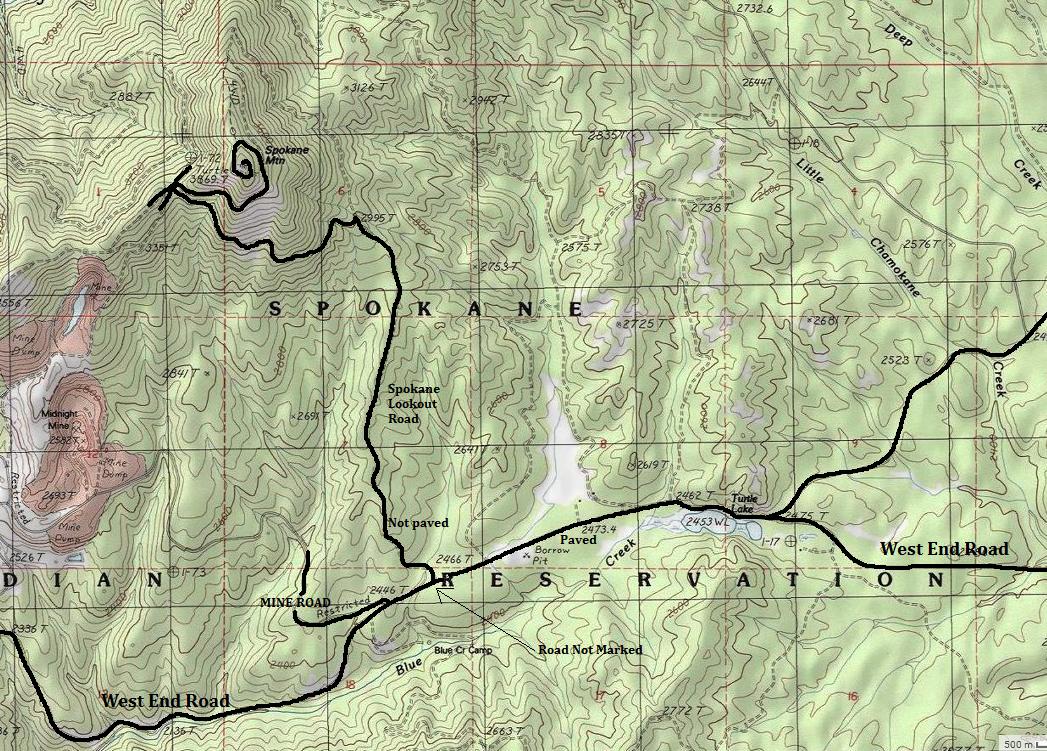 Looking North
Looking South
Looking Northeast
Looking Southeast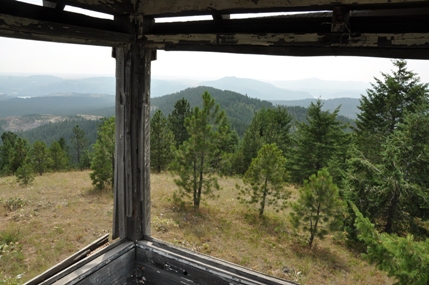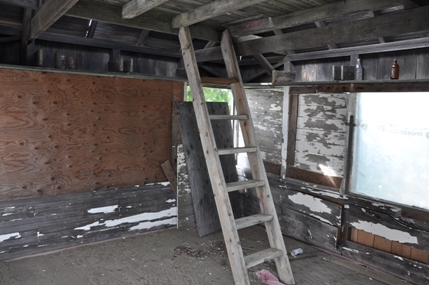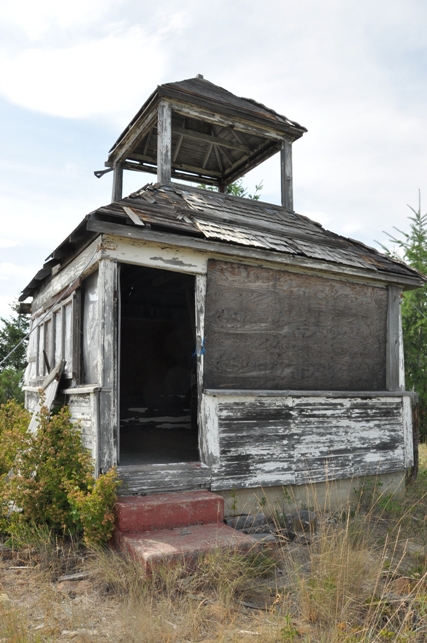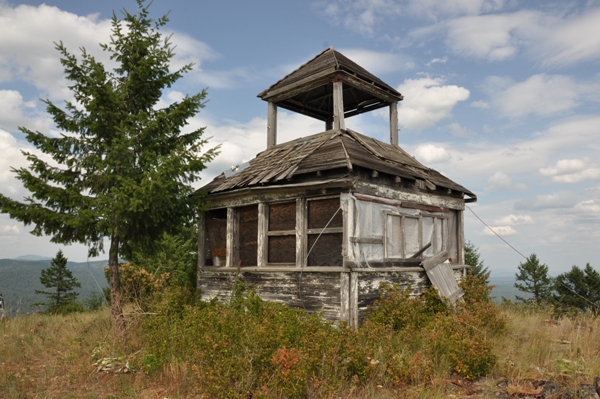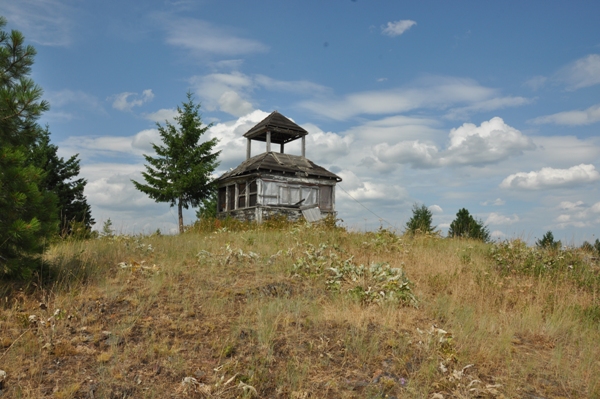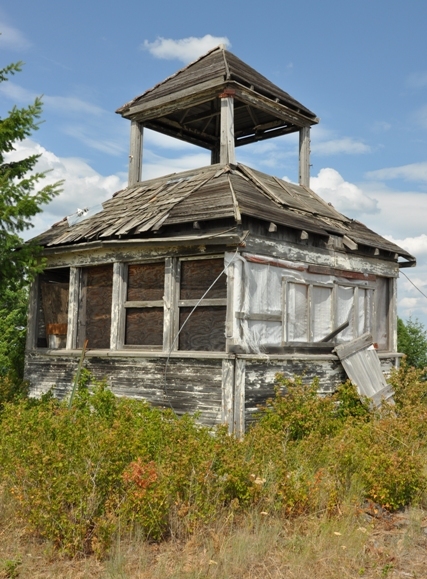 Lower level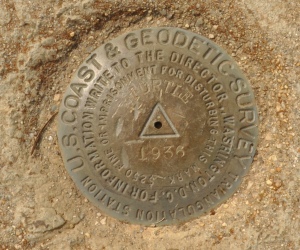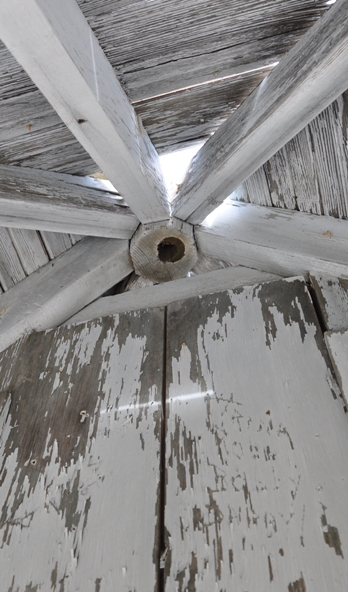 Turtle Benchmark 1936
Roof inside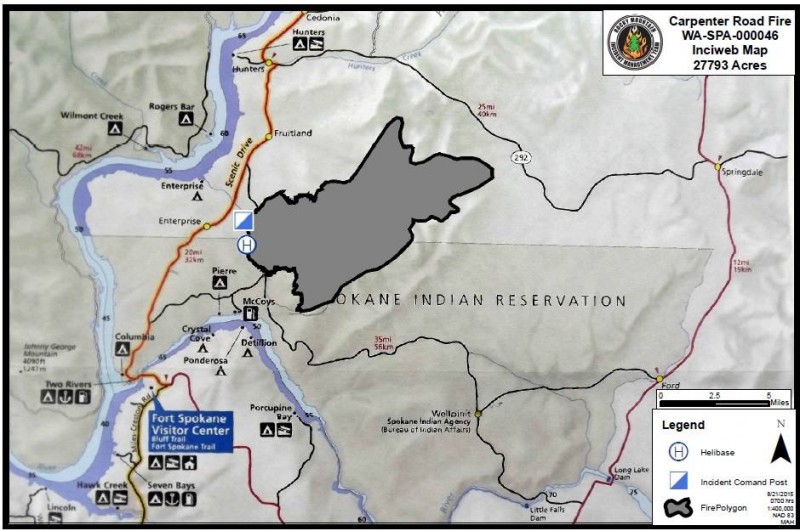 2015 Carpenter Road Fire that burned the lookout