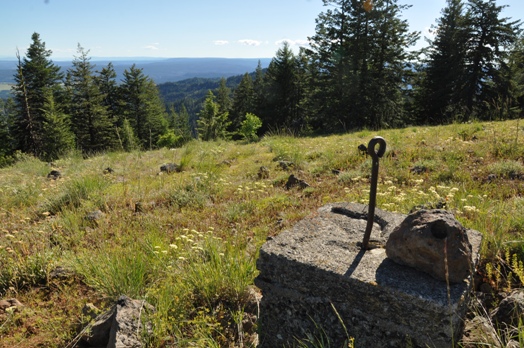 Saddle Butte Lookout Site
Saddle Butte is a mountain in the Blues with nearly 1,000 feet of prominence and the site of a former lookout. It's location with no real topography to the South or East gives it a very nice view into Oregon and Idaho. Saddle Butte received its name many years ago by local stockmen who thought the mountain's appearance resembled a horse saddle.
Elevation: 5,900 feet
Distance: Drive-up
Elevation Gain: 50 foot loss
Access: Rough Gravel Road
Washington Lookout Sites
Access
From Pomeroy, take 15th Street south going 15 miles to the Umatilla National Forest. Now on FR-40, continue 15 more miles to a major 5-way intersection. The main road is FR-44 from here and gets a bit bumpy for a short distance to a Y. Take a right, going down, now on the Grouse Flat Road. This road will need to be driven with care, conditions will vary year to year. Higher clearance is best but taking it slow, many cars could do it. Southeast of Saddle Butte is the 1.7 mile Saddle Butte Road. This road can get rocky in a few spots but is still in generally good shape, high clearance highly recommended. Park at summit.
Lookout History
In 1931 a telephone line was built from Mt. Misery to Saddle Butte. In 1932 the lookout tower on Saddle Butte was built. It was a 20 foot round native timber tower with an L-4 observation cabin. Dick Shafer who was the Lookout there that year packed the lumber in on pack horses and assisted in the construction. Wilbur Colwell and Curtis Davenport helped on the job. The lookout was placed not on the very summit but on the southeastern shoulder a bit below the summit. Trees are growing but the grand views should still stick around for many years. You can visit the footing as well as the outhouse if you so desire.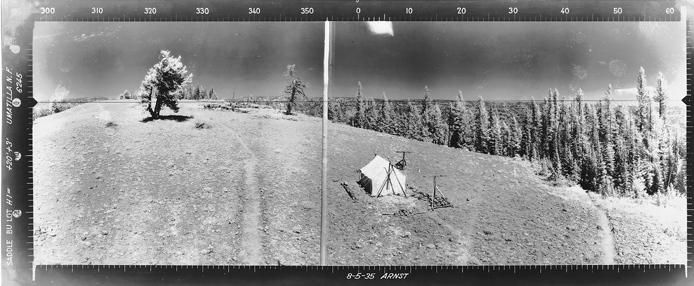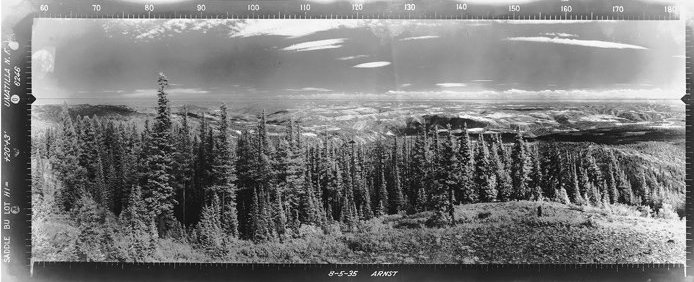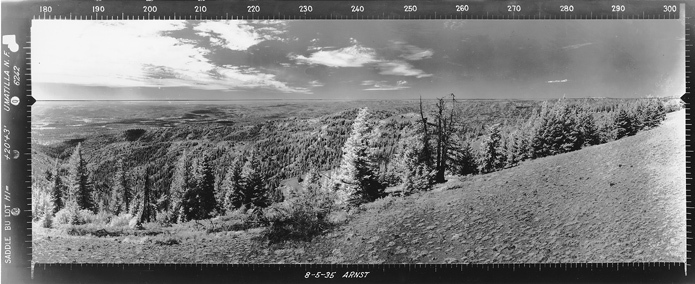 Southwest View 8-5-1935
Southeast View 8-5-1935
North View 8-5-1935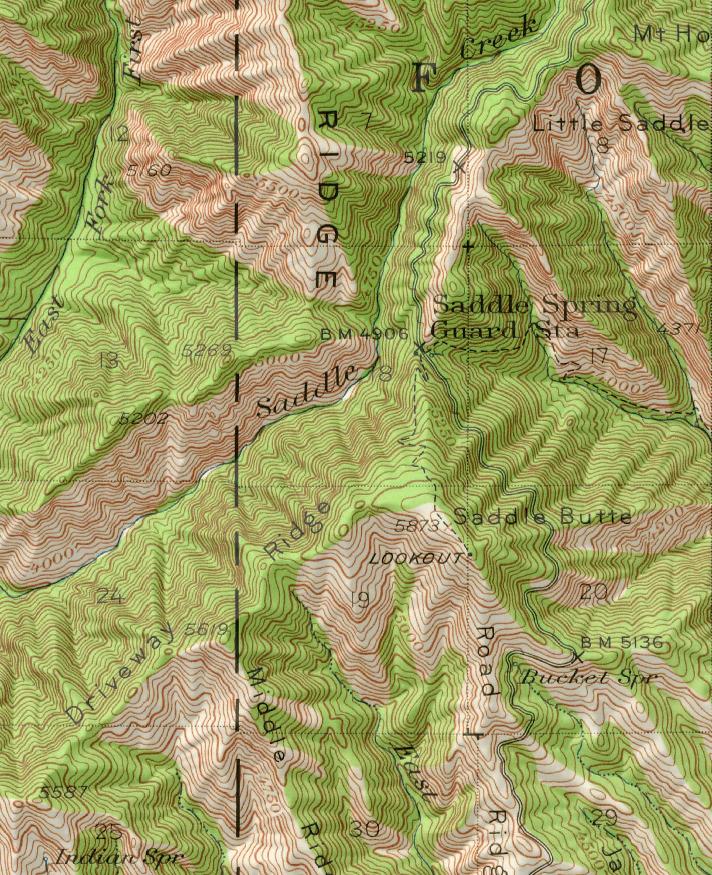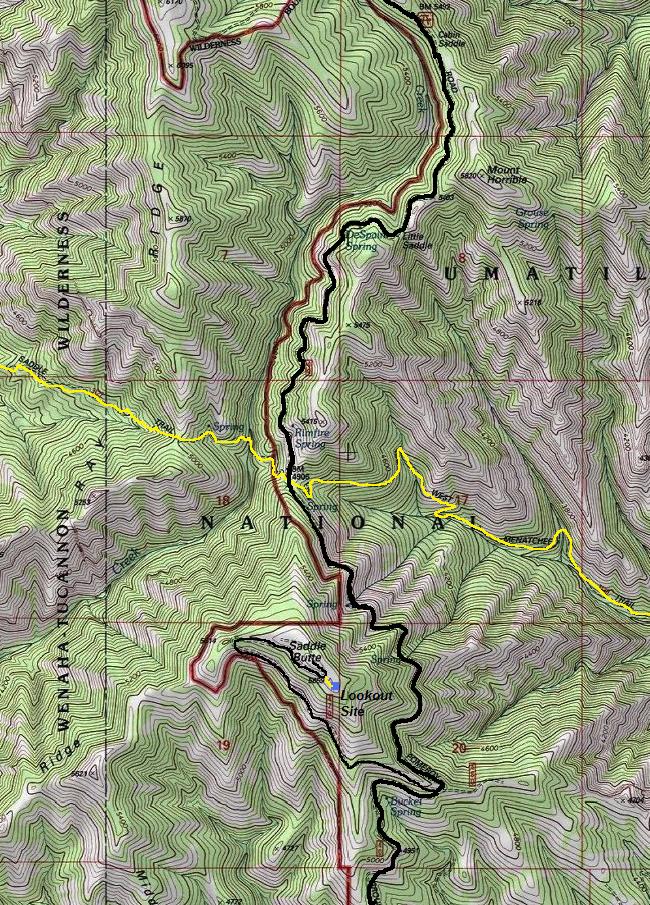 1946 map showing the trail on north ridge to summit without the road



Southwest View 2016 (less 17 vertical feet)
Southeast View 2016 (less 17 vertical feet)
North View 2016 (less 17 vertical feet)
Black = Roads Yellow = Maintained Trails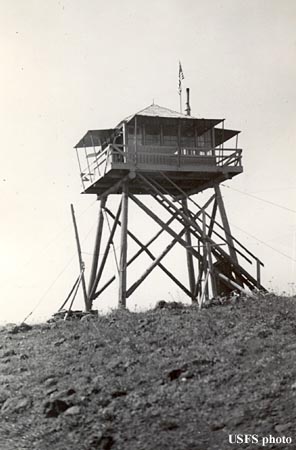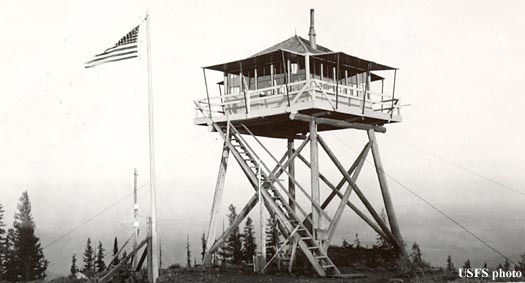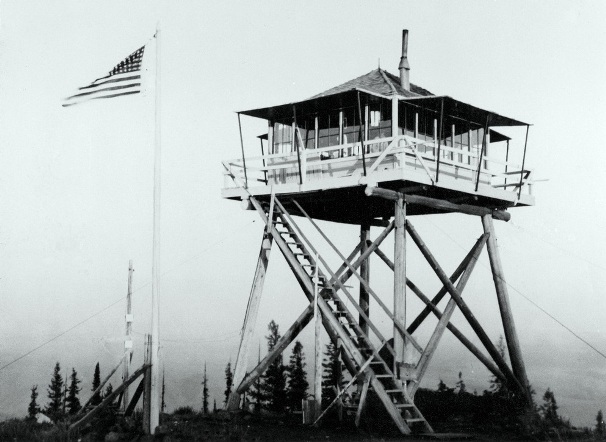 (Rock outline around the tent is still there in 2016)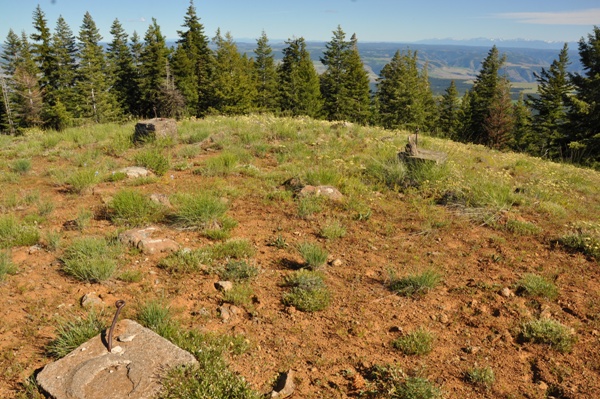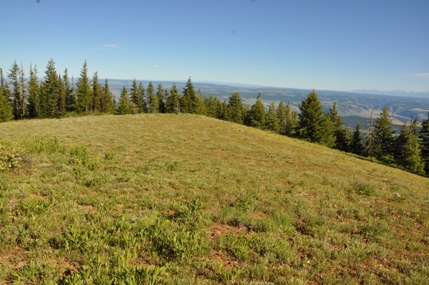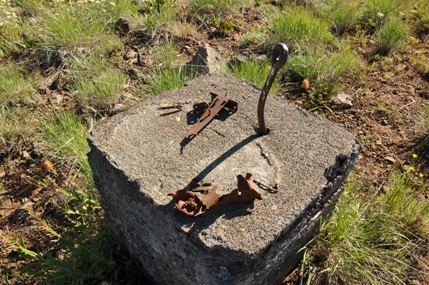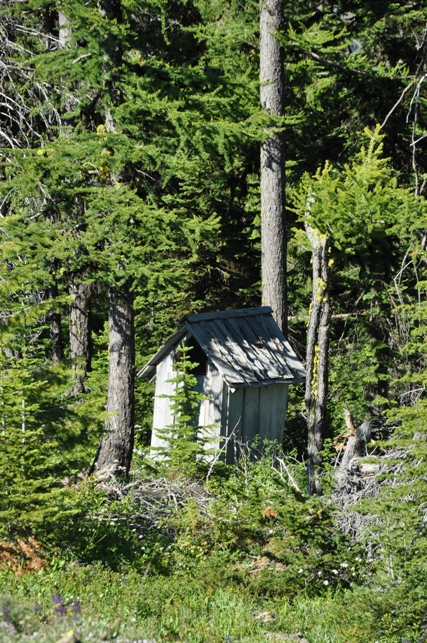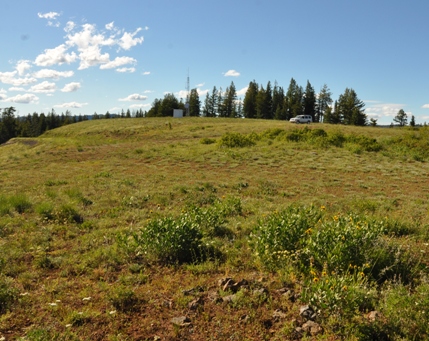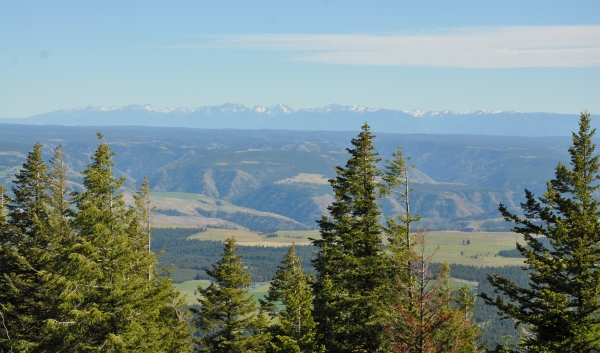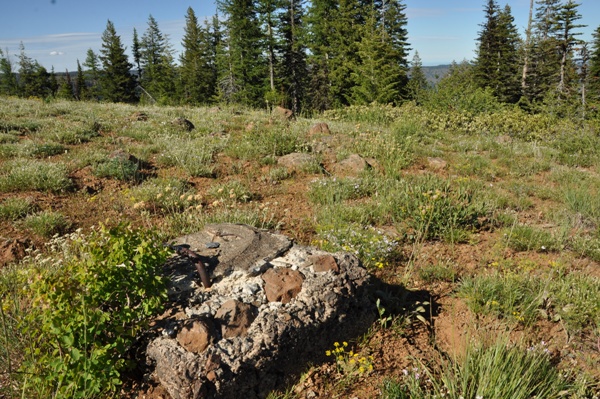 The summit area of Saddle Butte
The lookout was down at the point
Tower footings
Wallowa Mountains - Oregon
Old style footing