Miners Ridge Lookout
Elevation: 6,210 feet
Distance: 15 miles
Elevation Gain: 4,600 feet
Access: Good Gravel
One of Washington's most remote and scenic standing lookouts is Miners Ridge in the Glacier Peak Wilderness. To reach the lookout requires a long 15 mile hike with a 3,500 climb of elevation the last several miles. We don't know when the first use of the site began, sometime prior to 1924 because the lookout on guard that year had an appendicitis attack. From his story, we know there was a phone line to the site. There have been three lookout structures at this particular location, the first was a 10 by 10 foot shake cabin built around 1926. Then in 1938 a 14 by 14 foot ready cut Aladdin type lookout house with 20 foot ring connected tower was brought up to the site. The following March, a letter was sent to the company where it was purchased saying something similar to....Will you please send us instructions and plans for assembling so that the assembly of this structure may proceed? Pretty funny stuff. Finally in 1953, the current 20 foot wood tower L-4 live-in cab with catwalk was constructed or possibly just a refurbished variation of the 1938 cab. The cab is still used at times today for fire. There is a terrible story about the lookout person in 1951 who suffered serious injuries when he fell through the lookout station manhole left open by a companion. Then the helicopter that came for him crashed near the lookout. Luckily, both pilots survived and hiked out. The lookout guard had to be taken out by stretcher.....that's a long way!
Access:
Route
Drive Highway 530 north from Darrington or south from Highway 20 near Rockport. Turn east on FR 26 (Suiattle River Road) and drive to the end of the road. The last several miles are good gravel.
Follow the Suiattle River Trail 6.8 miles to the Pacific Crest Trail. Take the trail northbound and follow 3 miles to the Miners Ridge Trail. It climb 2.5 miles up switchbacks to another trail split. Left is to Miners Ridge, right is to Suiattle Pass. Go left climbing 2.2 more miles to the ridge-top and big views. Follow the ridge west a quarter mile to the lookout tower.
Washington Fire Lookouts
Looking Southeast 1935
Looking Southwest 1935
Looking North 1935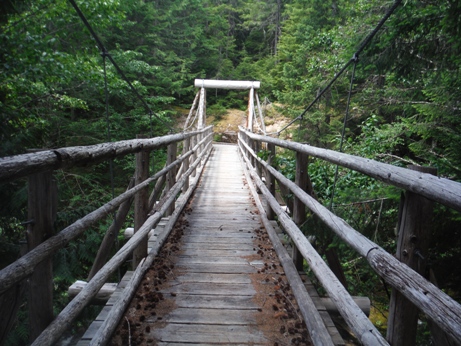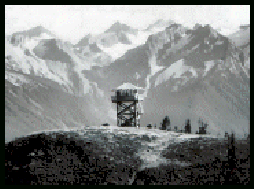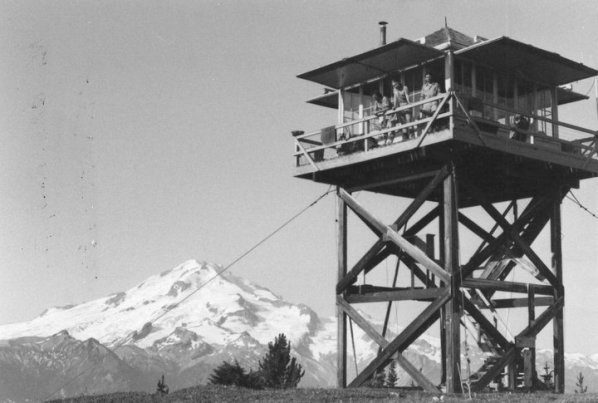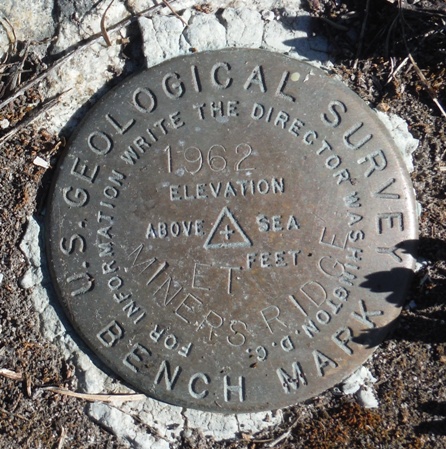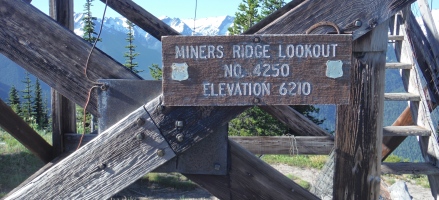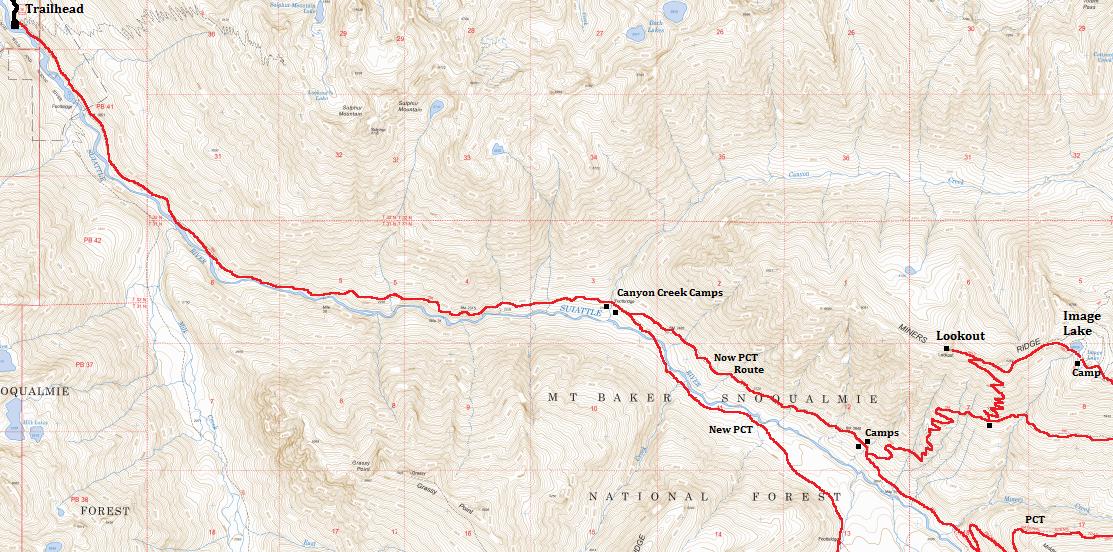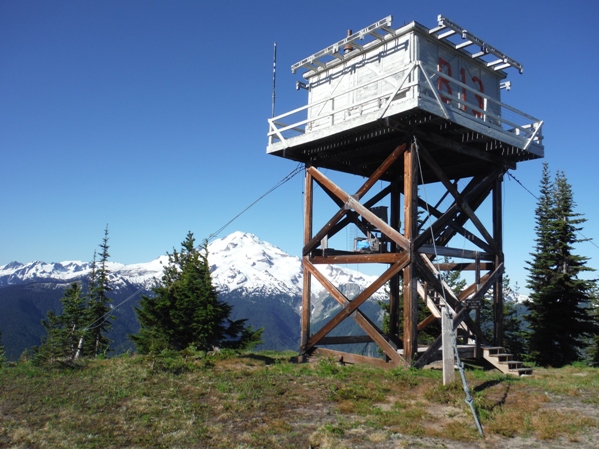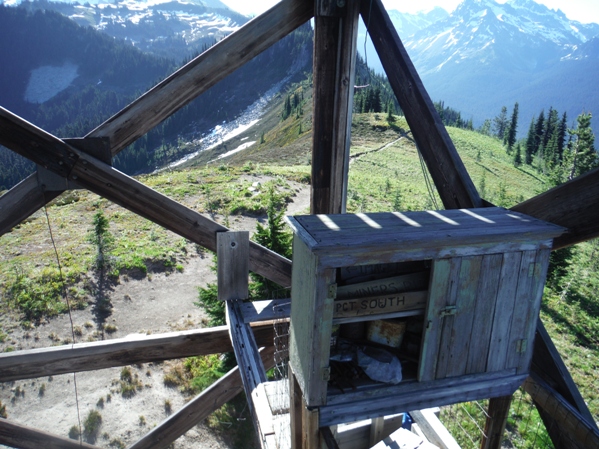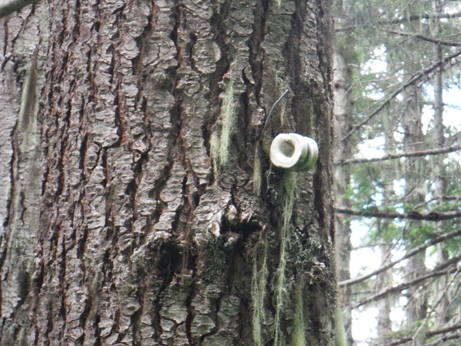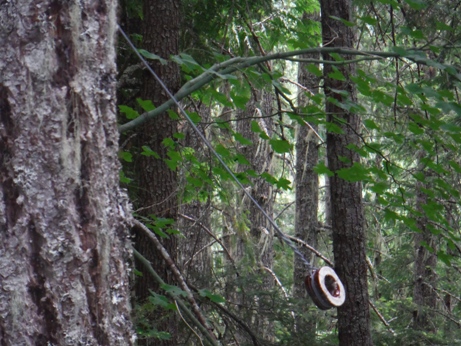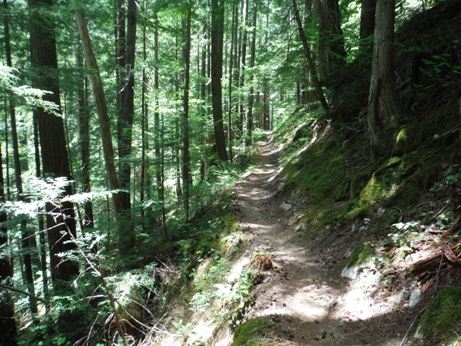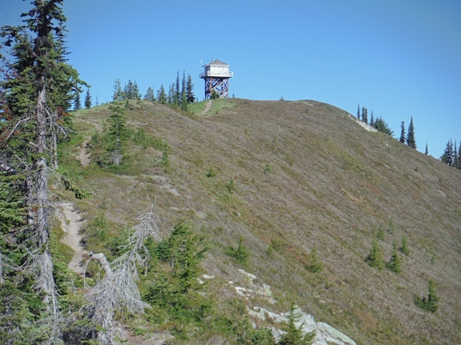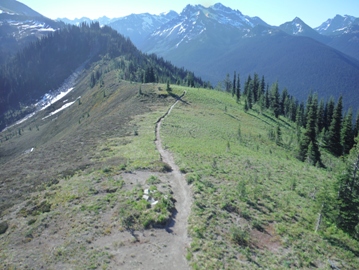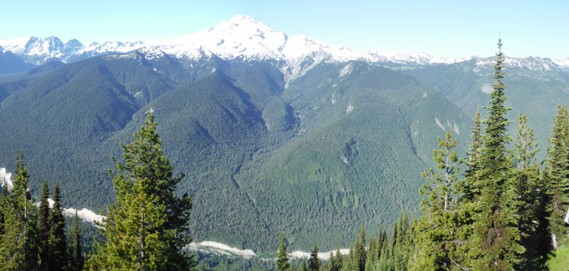 Looking Southeast 2015
Looking Southwest 2015
Looking North 2015
Miles and miles of this
Canyon Creek Bridge
Final trail to the lookout
Upper Suiattle River Valley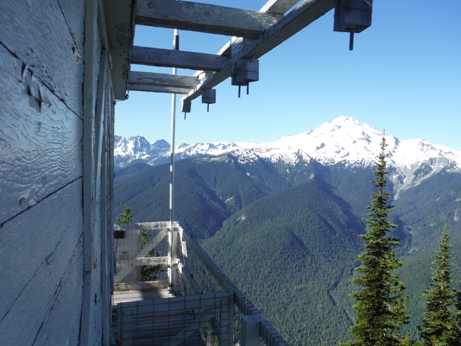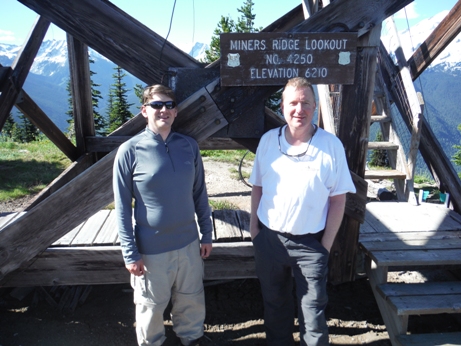 A 1981 USFS photo of Miners Ridge fire lookout with 3 Wilderness Rangers on the deck
I saw 8 phone line insulators on the way down along the trail
1962 Miners Ridge Benchmark
Craig & Paul - first 2 completers of the Washington Standing Lookout List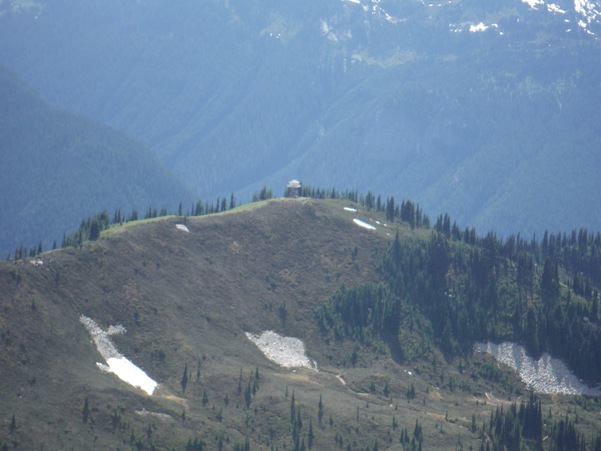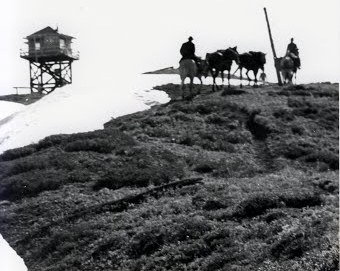 Miners Ridge Lookout from the highpoint of Miners Ridge
Historic Photos