Lookout Point Lookout
Elevation: 3,120 feet
Distance: Drive-up
Access: Paved, then short section of gravel
The Lookout Point Lookout is located just north of Spokane on a highpoint that is now covered in timber. The first and second lookouts were 40 foot wooden towers with a flattop 14' x 14' cab and a catwalk. The current structure was first constructed on Mica Peak near the Idaho border but moved in 1976 to its present site on Lookout Mountain. It was staffed from 1976 until 1992, then reopened for the 1994 fire season, then remained unused since. The previous lookout building was built in 1956.
Washington Fire Lookouts
This lookout is now behind a gated community called River Bluff Ranch. If you can get behind the gate with your vehicle, you can drive to the lookout, although signs the last few hundred feet discourage visitors from entering. The community road is paved to a large paved turn-round. Then a short drive or walk on dirt road takes you past the communication towers to the lookout site. If you walk or bike through the gated community, you should be fine too.
Access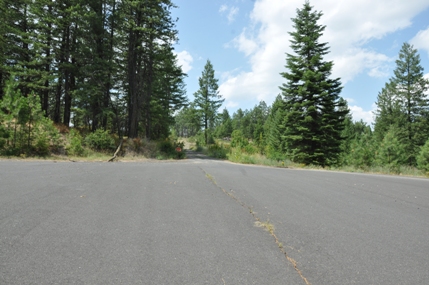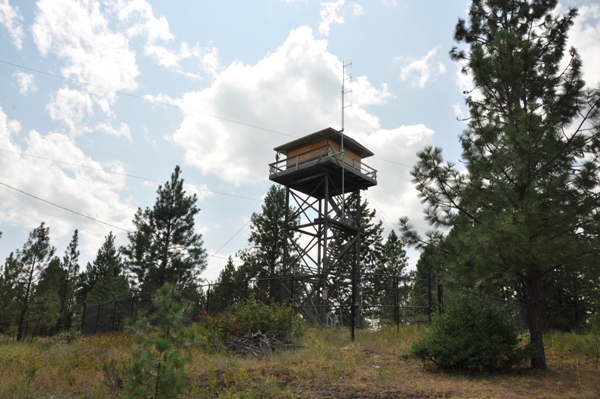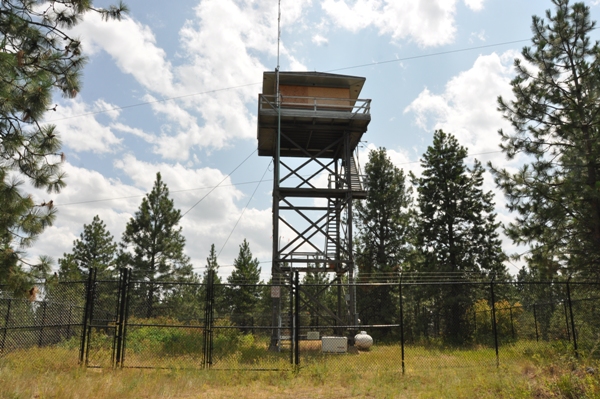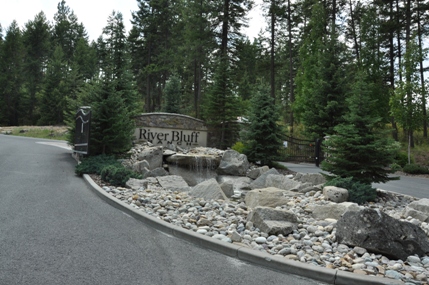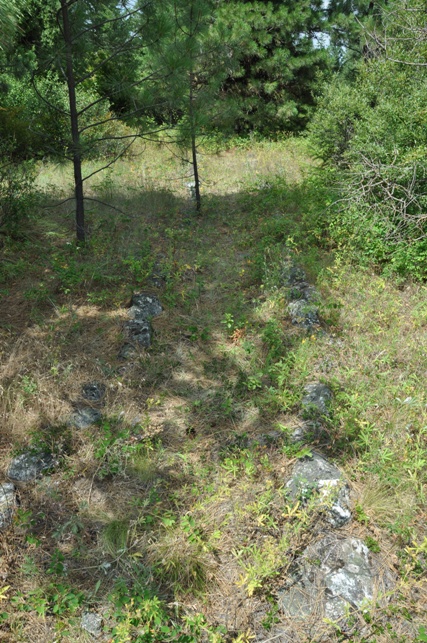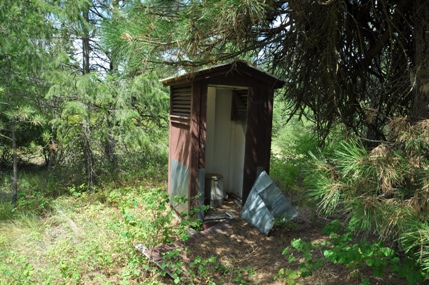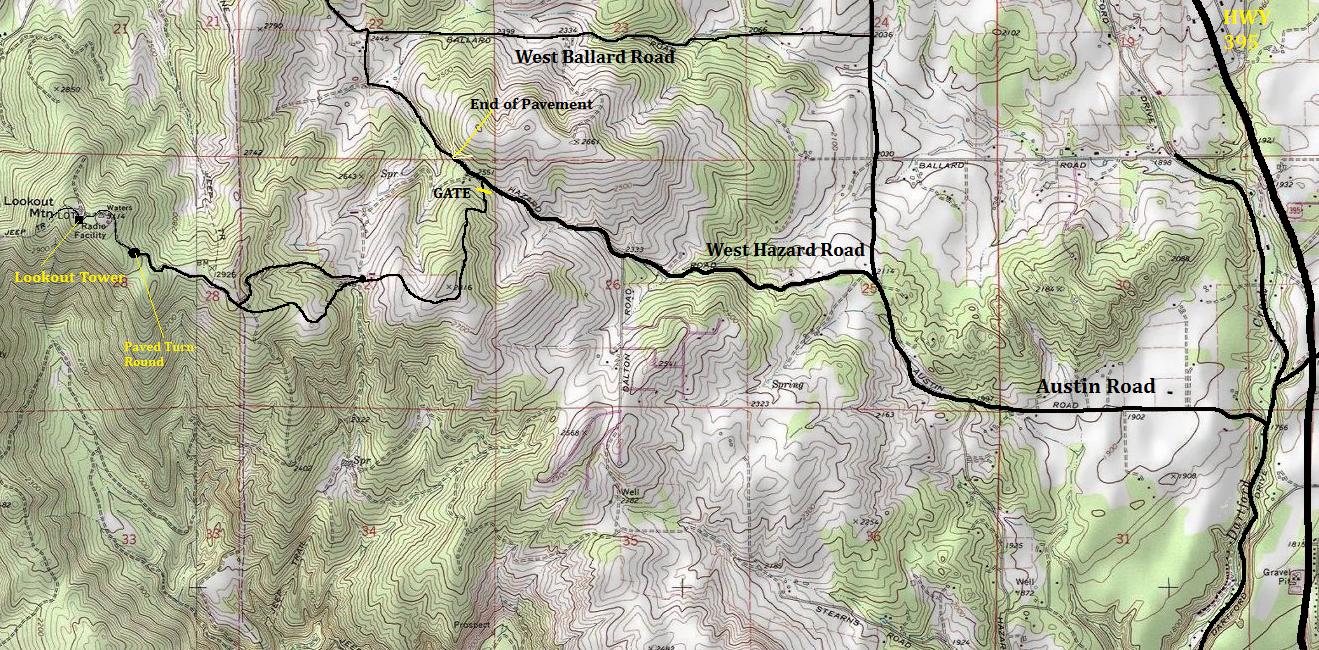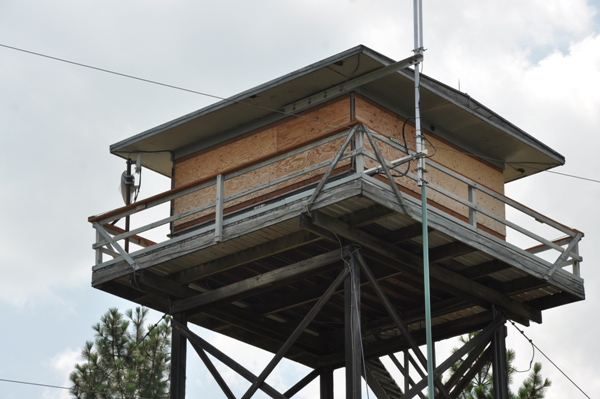 Gate at the River Bluff Ranch community
Turn-round at the end of the paved road, just before the lookout
Rock lined trail to the outhouse
An outhouse in good shape
Lookout Point Lookout on Lookout Mountain