Knowlton Knob Lookout
Elevation: 3,852 feet
Distance: Drive-up
Access: Good gravel, bit rough road at last hairpin turn
Built sometime in or just prior to 1934, this was a ground-mounted L-4 cab lookout built by the Forest Service. It was sold to the state of Washington in 1954. In the 1960s, the State rebuilt it onto a 60 foot timber tower. In 2014, the Carlton Complex Fire burned two of the legs but the tower survived and was repaired. The toilet building was not so lucky and burned up. Today the lookout is used only occasionally. It is listed on the National Historic Lookout Register.
Washington Lookout Sites
Access
From Brewster, take 7th St. North a few blocks, then turn left on Paradise Hill Road. The pavement ends at 4 miles at a Y with Rat Lake Road. Go left, follow to a Y where the right turn has No Trespass signs. Use map. A bit further around the bend is a road to the left with a gate (hopefully open). Turn left and follow as the map below shows up to the summit.
Looking north 1934 Below 2015
Looking Southwest 1934 Below 2015
Looking Southeast 1934 Below 2015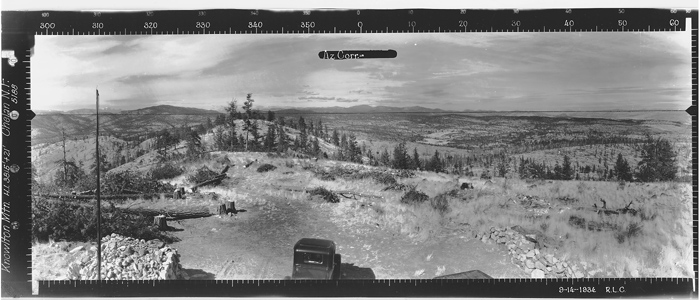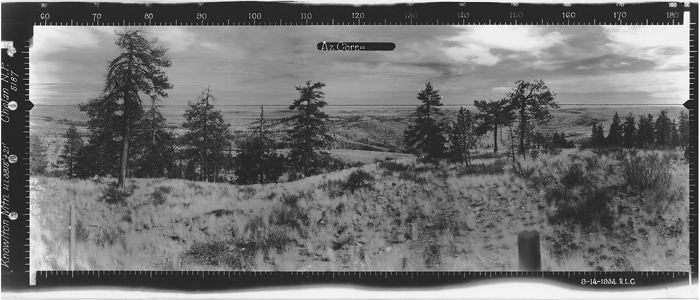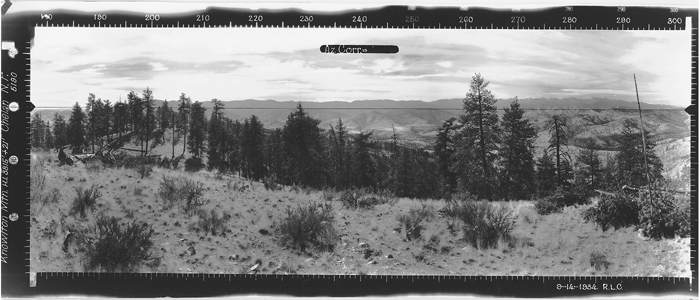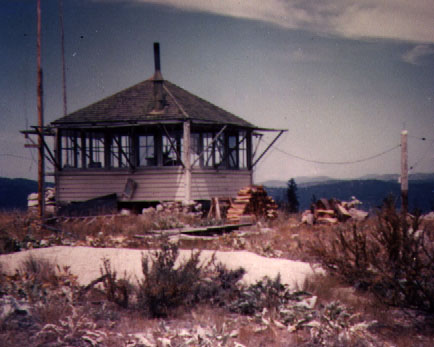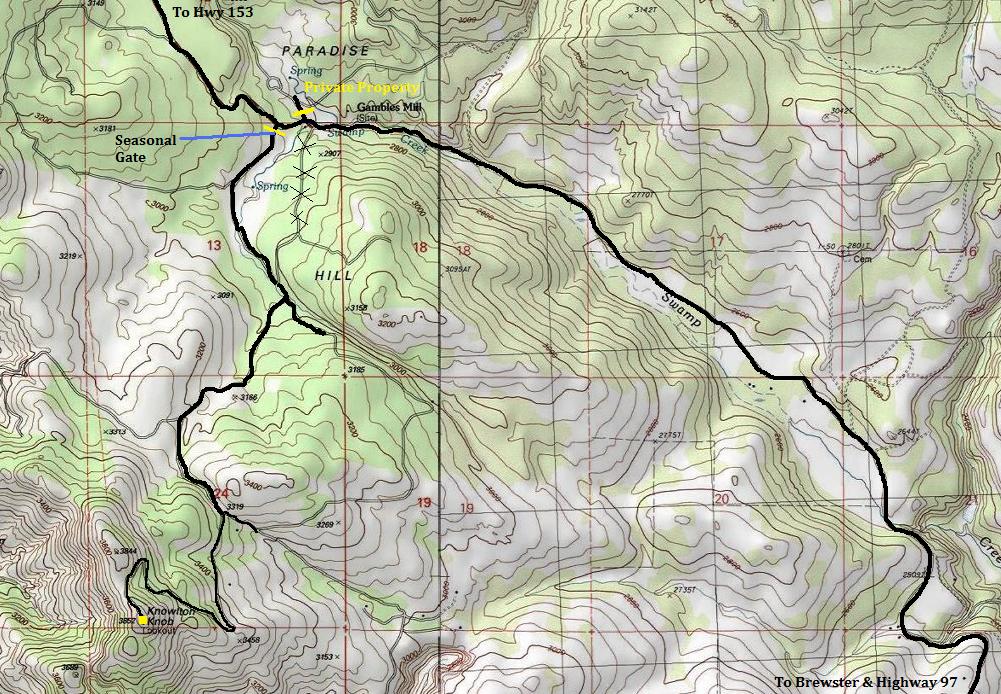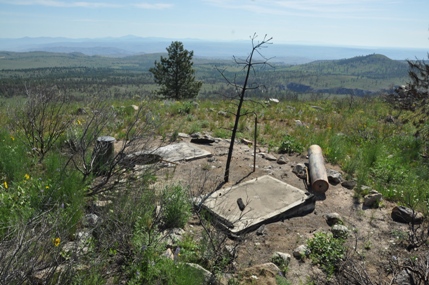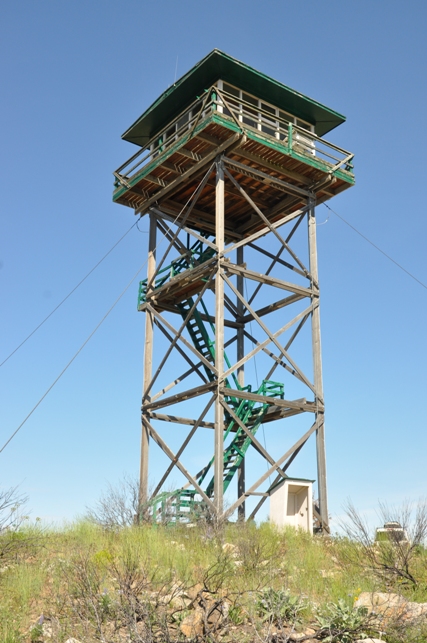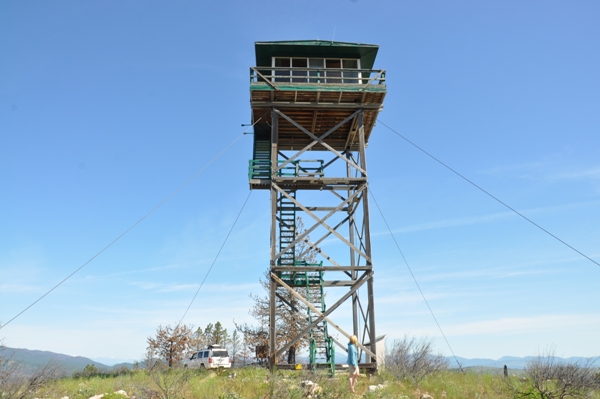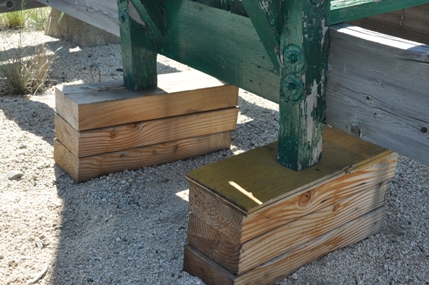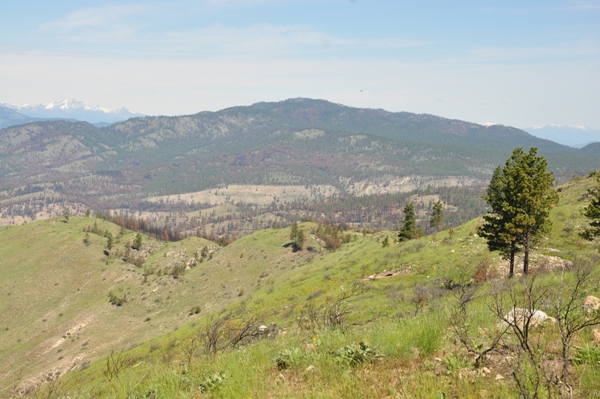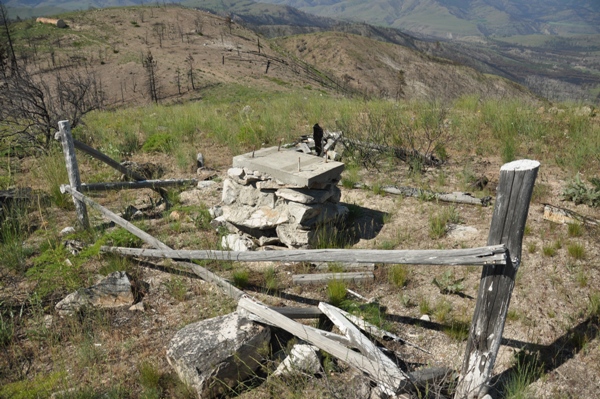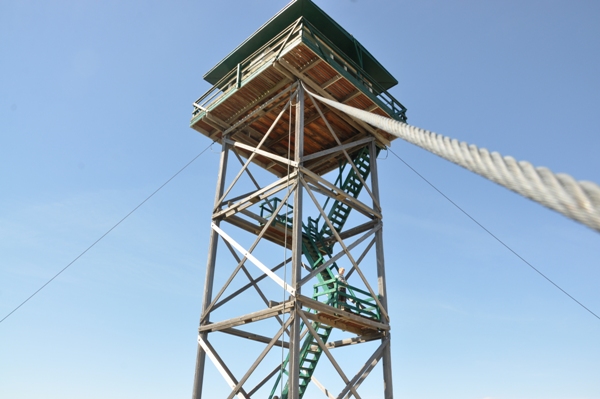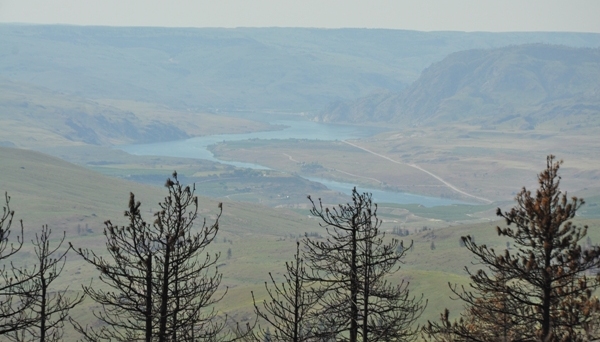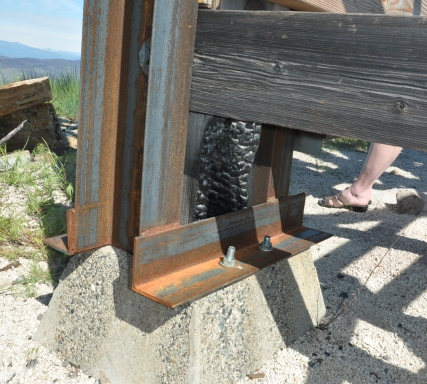 Columbia River
Leecher Mountain
Old weather station
Bathroom burned down 2014
Repair below the stairs
Repair
Prior ground cab