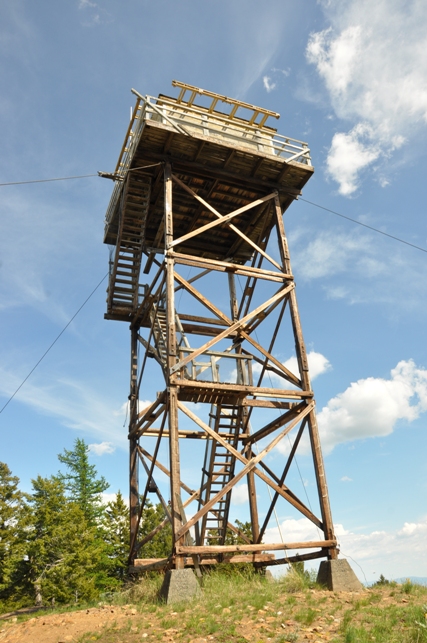 Funk Mountain Lookout
Elevation: 5,122 feet
Distance: 0.2 miles
Elevation Gain: 100 feet
Access: Good gravel/dirt, steep in one section
The lookout site on Funk Mountain has a long history starting around 1914. The crows nest tree lookout is still there (2015), in surprising good condition. Surviving fires, lightning strikes, age, vandalism and the Forest Service lawyers for over 100 years is quite an achievement. Lookout enthusiasts report there was an L-5 cab for sleeping added in 1935. The Osborne Photo Survey taken in 1938 chose to shoot from the crows nest, so this somewhat confirms the cab wasn't used for fire finding. In 1943, the current 40 foot timber tower with L-4 cab was built. It is now in rough shape and definitely on its last years unless it is adopted. With its close proximity to the outdoor recreation town of Conconully, one would hope it could be used in some fashion. Especially since the access road is on public land and in pretty good condition to a gate just 0.2 miles from the summit. The walk up from there is straightforward. ATV's are extremely popular in the Conconully area so most visitors to Funk Mountain ride all the way to the lookout building. The staircase to the platform is quite steep so keep close to kids.
Washington Lookout Sites
Access
From the corner of Main Street and Broadway in Conconully, go north along Main Street. After 3.5 miles from Conconully, turn right (uphill) onto Forest Road 3810. After 2.1 miles along Forest Road 3810, turn right onto Road 200. Follow this road up to the high gate just below the summit. (use map below).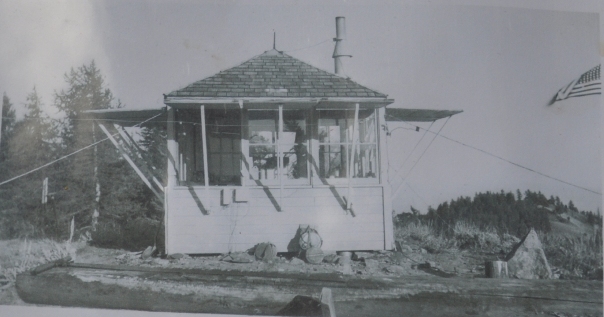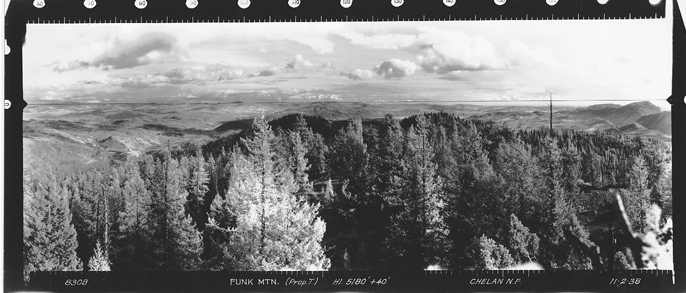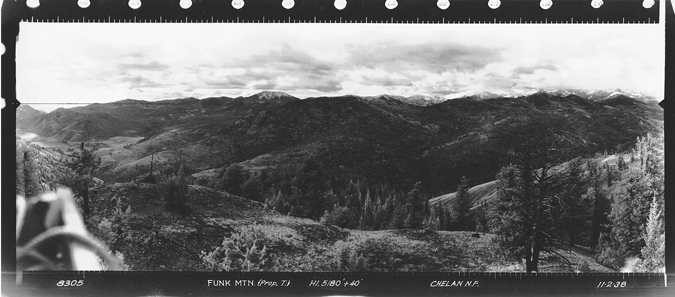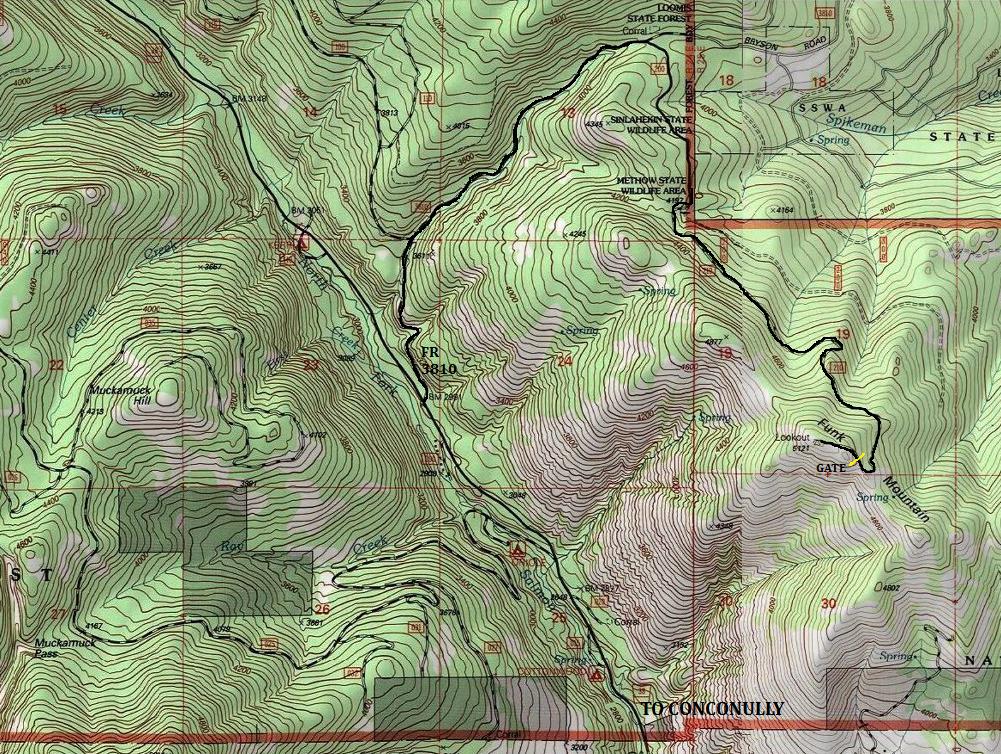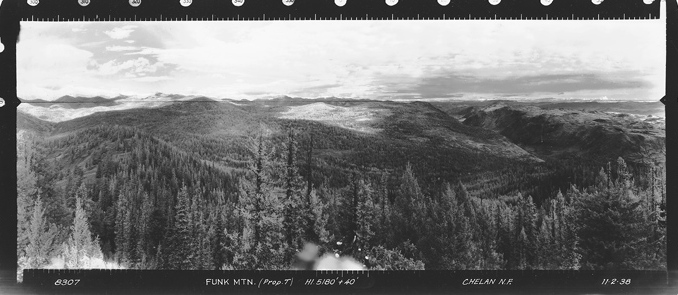 Looking north 1938
Looking north 2015
Looking Southeast 1938
Looking Southwest 1938

Looking Southeast 2015

Looking Southwest 2015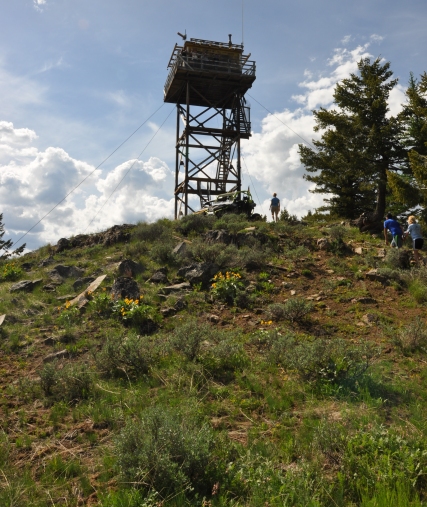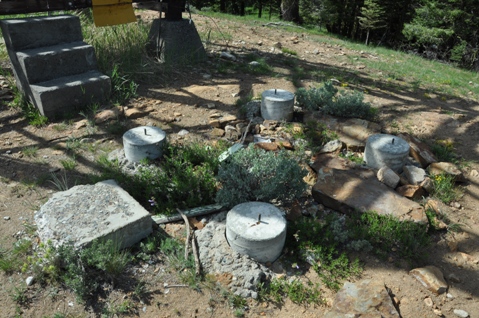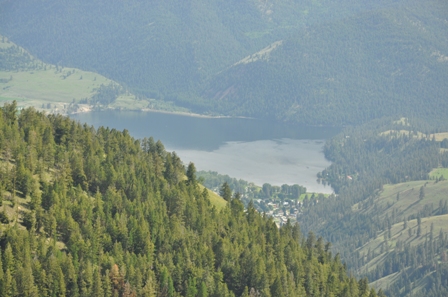 Conconully Lake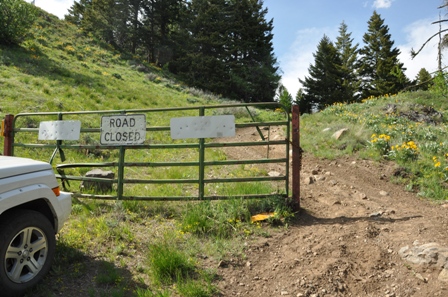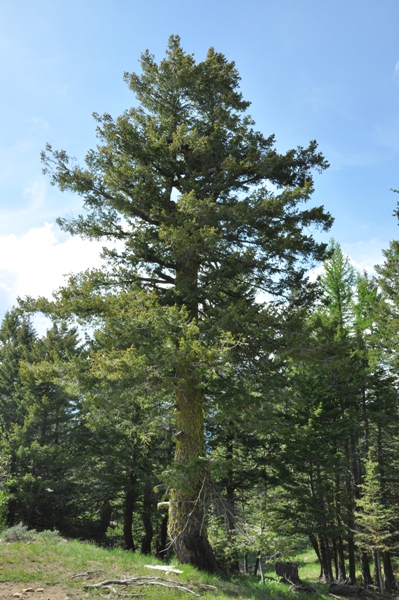 GATE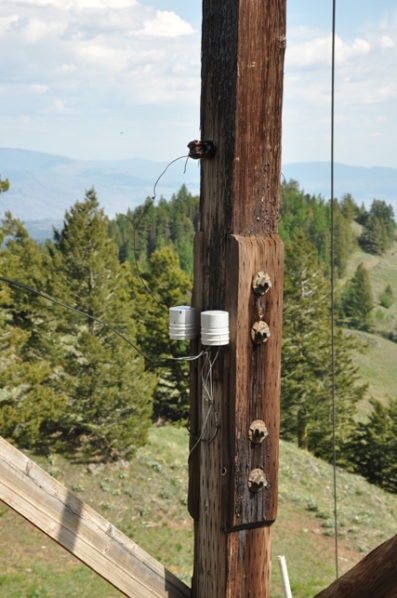 Funk Mountain Ground House 1942
Crows Nest Tree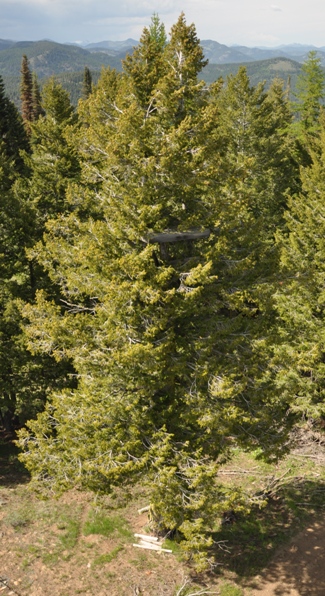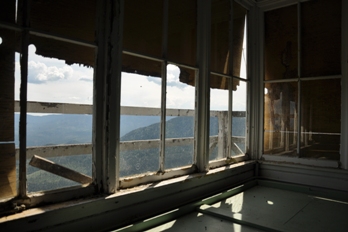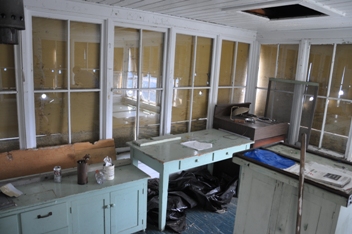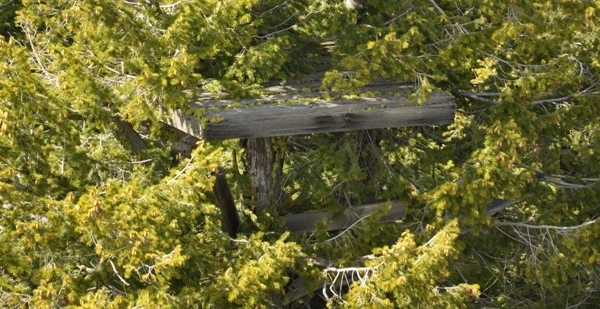 Above: Crows nest platform from the lookout tower Below: Crows nest platform from the ground
Crows Nest Tree
Communications
Inside the lookout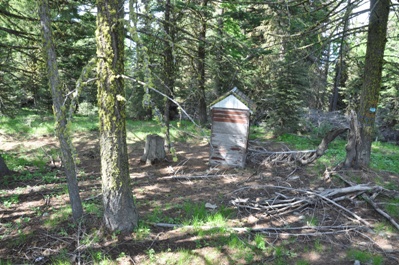 Outhouse
Funk Mountain Ground House 2015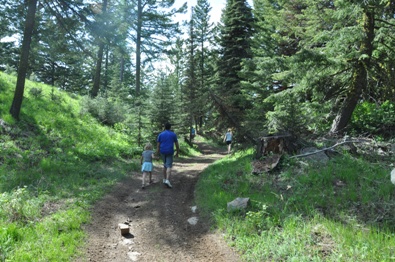 Hiking the 0.2 miles from the gate
Inside the lookout
Funk Mountain Lookout Tower