Darrington Ranger Station Training Lookout
Elevation: 550 feet
Distance: 3 minute walk
Access: Paved Road
This is a original barn that is still standing that once had a training lookout platform on top. It was used from 1932 through the 1940's to train the lookouts. It was used in association with Whitechuck Bench Lookout during the Forest Service's annual Fire School. An article in August of 1933 stated: "A sturdy lookout platform was built on top of the barn, overlooking a large portion of the surrounding terrain, fire finder was installed, phone connections and actual dispatching conditions precisely duplicated. The platform has been left intact, the lookout precisely oriented, and is to be used for crossing shots with our regular lookouts." Mules to haul supplies were inside the barn in the early years.
Washington Lookout Sites
In Darrington on Highway 530, turn north on Railroad Avenue (just one city-block west of where Highway 530 turns north). Follow Railroad Avenue for 0.3 miles until its intersection with Price Street. From there, you will see some parking for the Whitehorse Trail in a gravel parking area. Park. Walk the Whitehorse Trail for a few minutes until you see the barn on the right in the trees. (It looked like you could also just drive to the barn from Price Street, then on Forest Lane).
Access to the barn: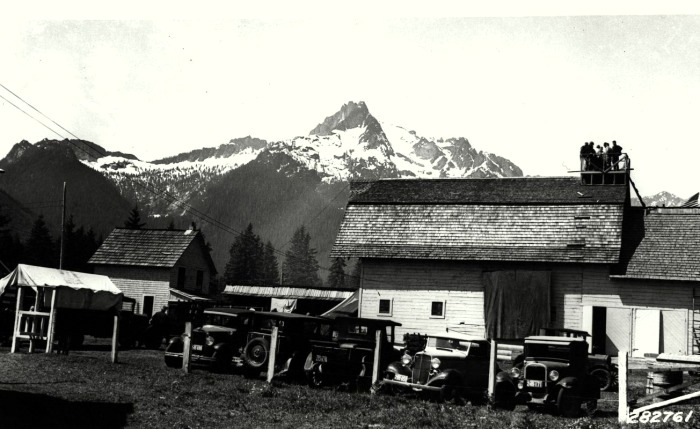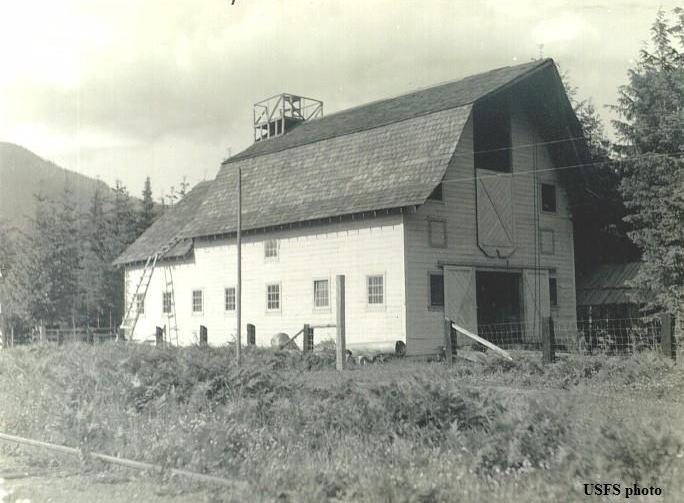 Looking North 1935
Looking Southwest 1935
Looking Southeast 1935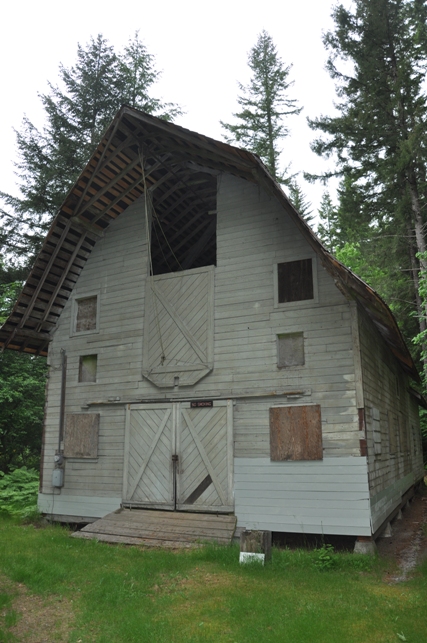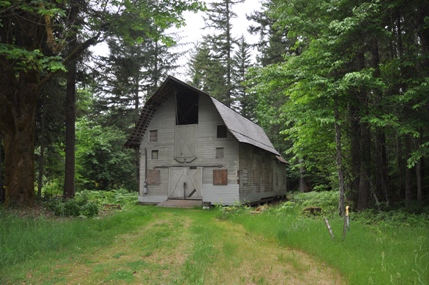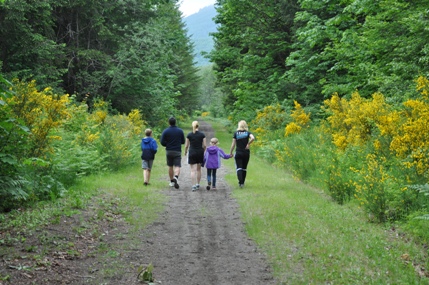 Walking the Whitehorse Trail
Barn in the 1930's with training lookout on top
Lots of people on the barn with Whitehorse Mountain in the distance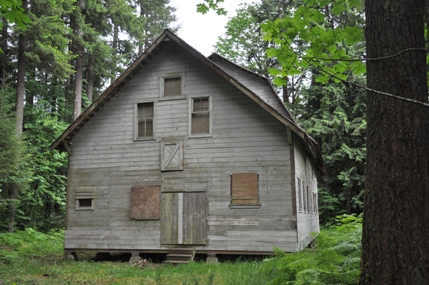 Barn front
Barn rear