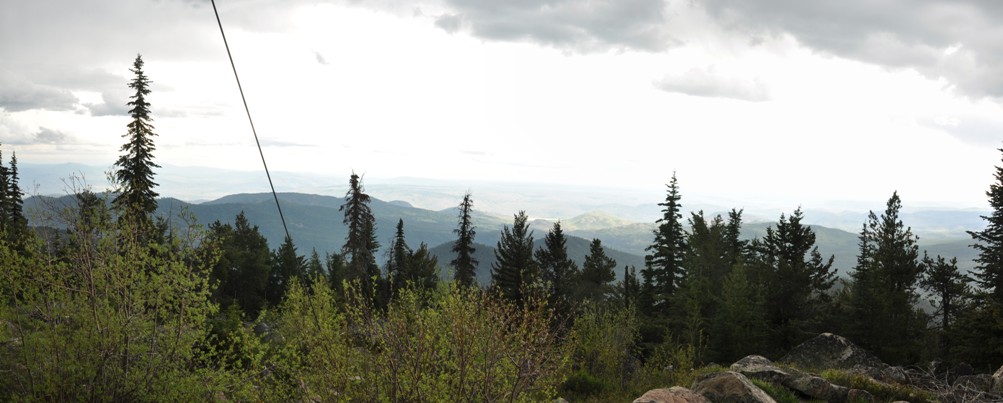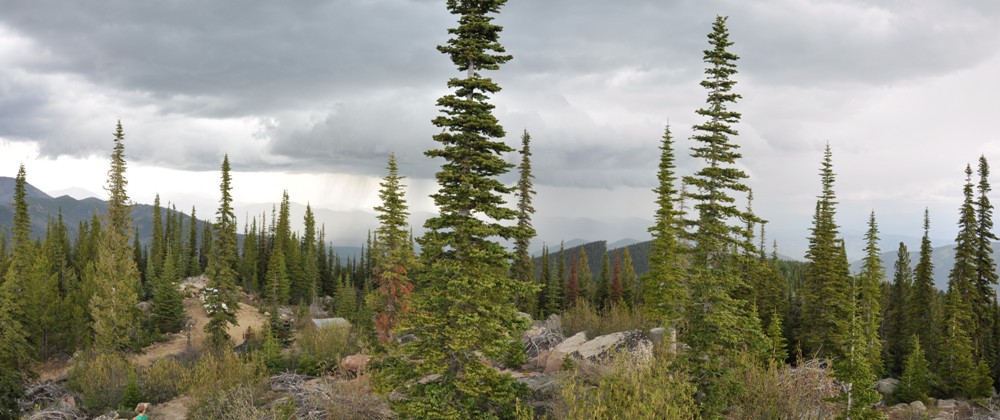 Buck Mountain Lookout
Elevation: 6,135 feet
Distance: Drive-up
Access: 4WD/High Clearance Recommended
Buck Mountain is a simple drive-up peak with a fire lookout on the summit. The mountain is located right off Highway 20 between Twisp and Okanogan. The first lookout started in 1919 with a crows nest tree and a log cabin. In 1934 a 20 foot pole tower was built with an L-4 cab on top. This was rebuilt around 1960 onto a 40 foot tower. The lookout tower is managed by the Washington Department of Resources and is used periodically.
Washington Lookout Sites
Access
From Twisp, take Highway 20 for about 15 miles to a left turn onto Buck Mountain Road. From Okanogan at Highway 97 take Highway 20 for about 16.5 miles to a right turn onto Buck Mountain Road. Follow Buck Mountain Road approximately 5.75 miles to the summit. The road is on State Land so some maintenance gets done but many parts of the road are a bit rough. High clearance and 4WD are recommended. Many snowshoe or ski this road in the winter.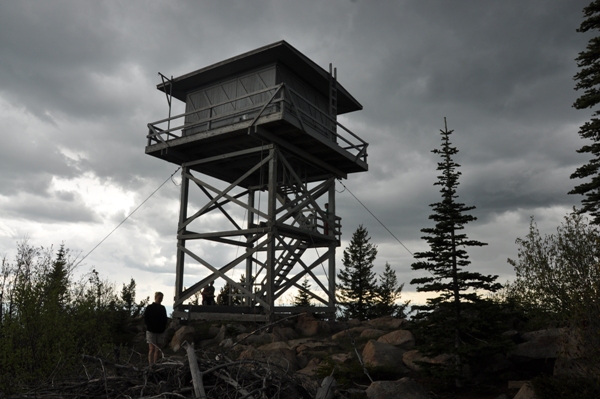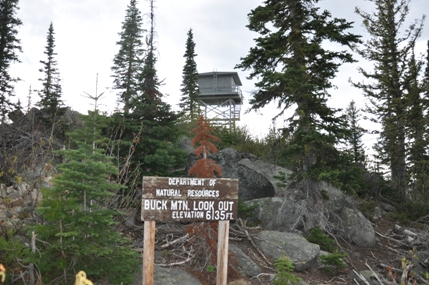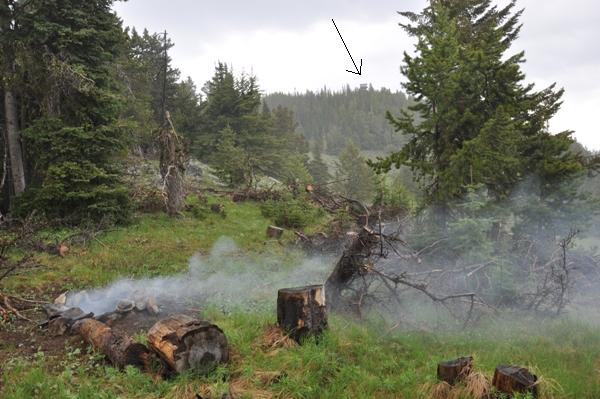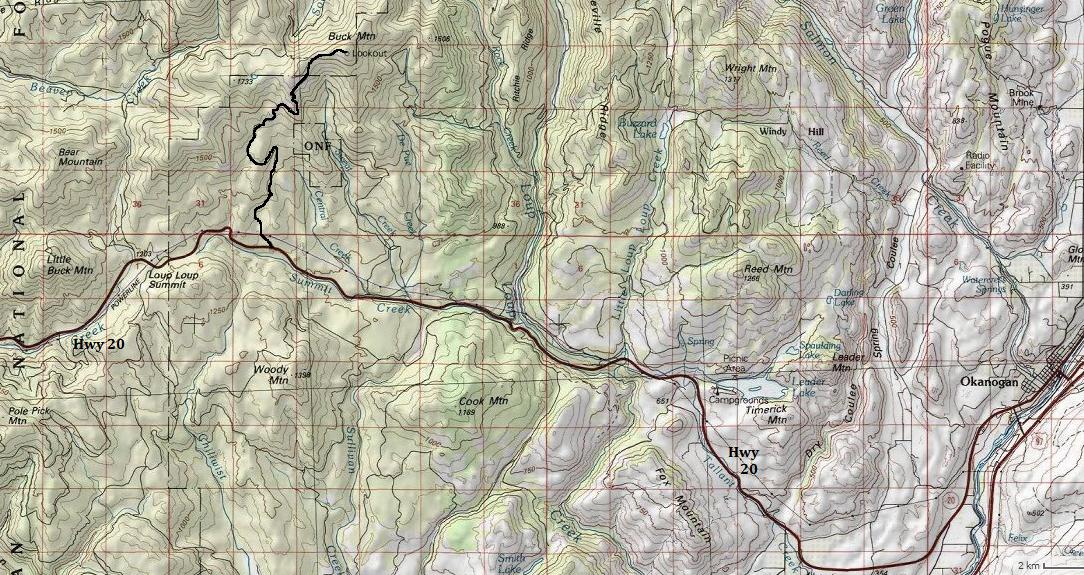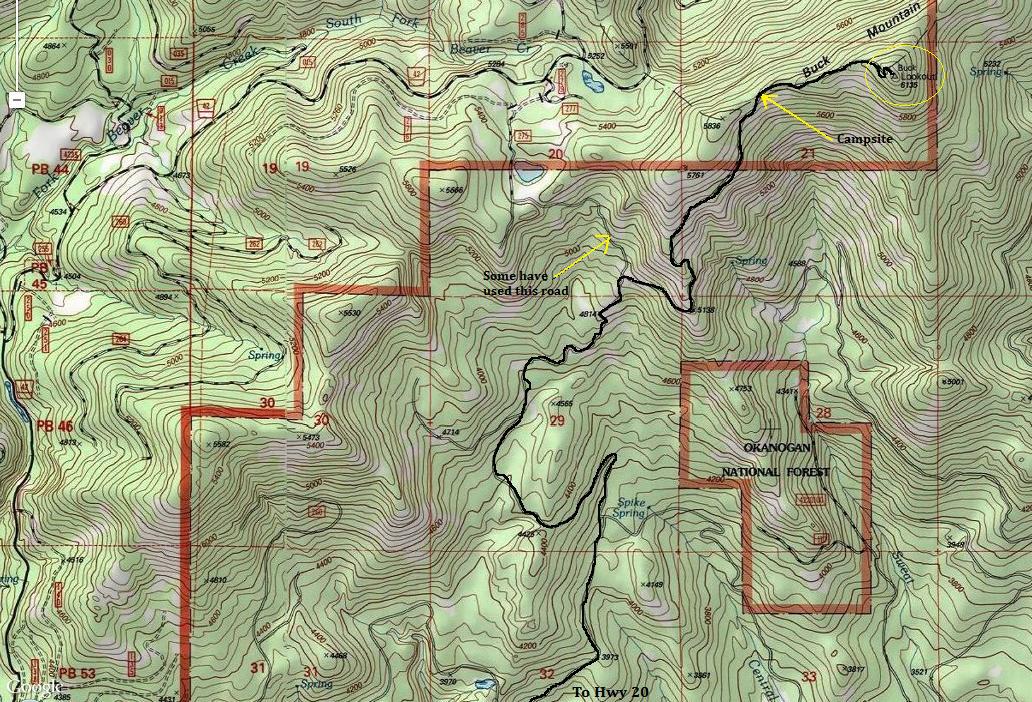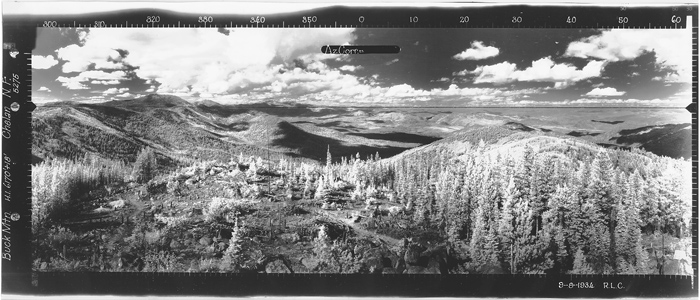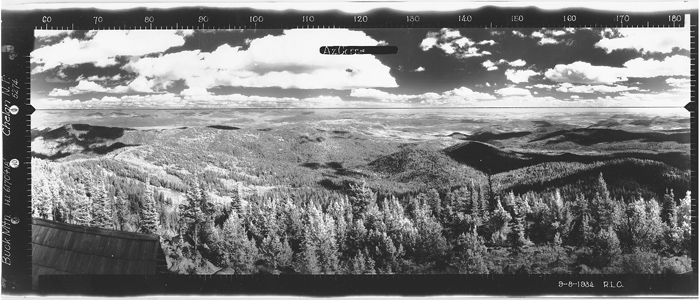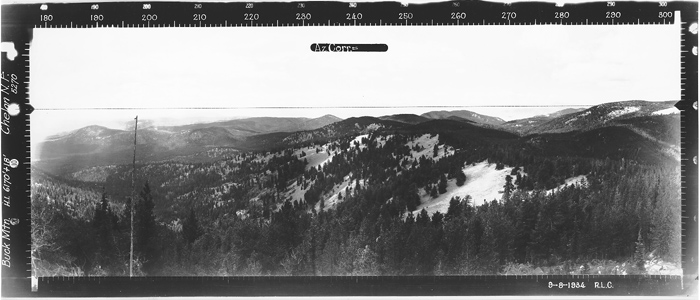 Looking Southeast 1934 & 2015
Looking Southwest 1934 & 2015
Looking North 2015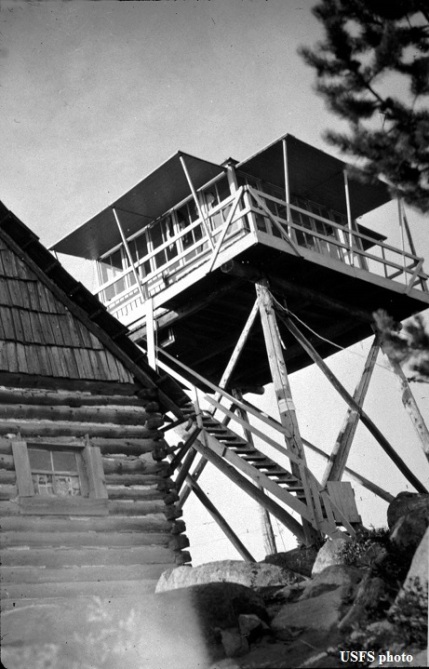 Tower in 2015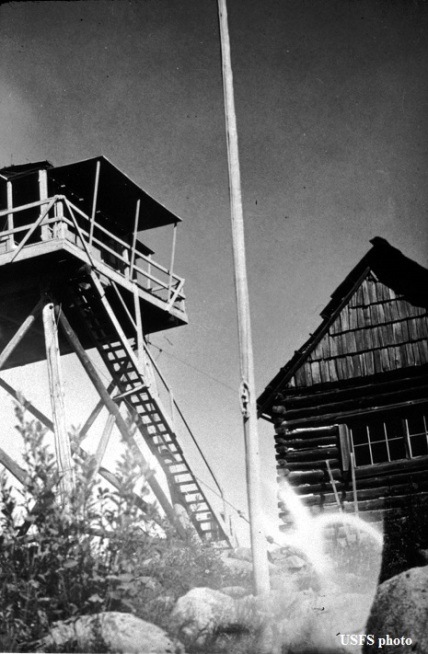 Buck Mountain Lookout from the camp on the ridge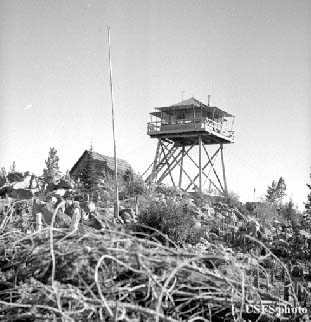 Looking North 1934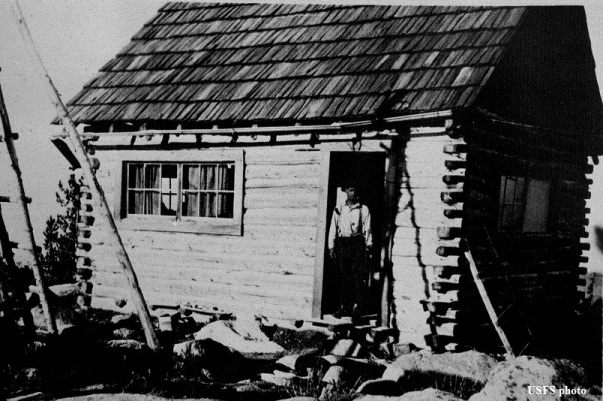 Buck Mountain cabin in 1923
1942
1942