Big Butte Lookout
Located at the eastern edge of the Blue Mountains, Big Butte is a simple indistinct summit. In fact, without the lookout tower, the summit is viewless among the tall trees. But for lookout enthusiasts, the idea of a lookout structure still intact keeps them visiting. Depending on when you are reading this, there may or may not be a tower. At the time of my visit, it was disassembled on the ground. Plans are to fix it up and reassemble it, possibly making the tower part of the recreational rental program.
Elevation: 5,010 feet
Distance: Under 1/4 mile
Elevation Gain: 150 feet
Access: Good Gravel
Washington Lookout Sites
Access
Many routes possible but you will need a map. If coming from the West on the high road past Clearwater Lookout, just keep going east on the ridge, passing the Wenatchee Guard Station. Decent roads will eventually get you to the final spur road which goes 0.4 miles up to the gate. Access routes from Anatone on Mountain Road are also reported to be well maintained enough for passenger cars.
Lookout History
In 1927 a telephone line was built from the Wenatchee Guard Station to Big Butte. In 1929, 80-foot native timber tower with 7 x 7 cab erected. The site for the tower was donated by the Blue Mountain Lumber and Manufacturing company of Asotin. Big Butte was the best location for lookout purposes in Asotin county, commanding an excellent view of the larger portion of the district. Lester Moncrief (Assistant Supervisor), John Clouston (Fire Assistant) and Ranger Grover Blake built the tower. The tower was built of poles and was about 70 feet high. The Big Butte house was built in 1930 by Ross Kind, a Carpenter. (Sources: History of the Northern Blue Mountains by Gerald J. Tucker 1940, the Umatilla National Forest Inventory, & the Lewiston Morning Tribune) In September 1929 just after construction, "After three days on the lonesome lookout of Anatone Butte, the lookout man became ill. He was taken to a doctor and returned to the job ten days later. One day on the lookout and he became ill again and had to be replaced. There were reports to the effect that the illness was caused by goblins who came in the nighttime and made frightful noises about the weird and lonesome lookout station. G.C. Blake" (Six Twenty-Six) In 1950, an 82 foot treated timber tower topped with an L-4 cab was constructed. This one lasted 60 years but during the winter of 2010/2011, a tree fell across a guy wire, damaging one of the tower legs. Currently the cab is resting on the ground while decisions are made.
Route
From the gate, just walk the road up to the top.
Southeast 8-7-1935
Southwest 8-7-1935
North 8-7-1935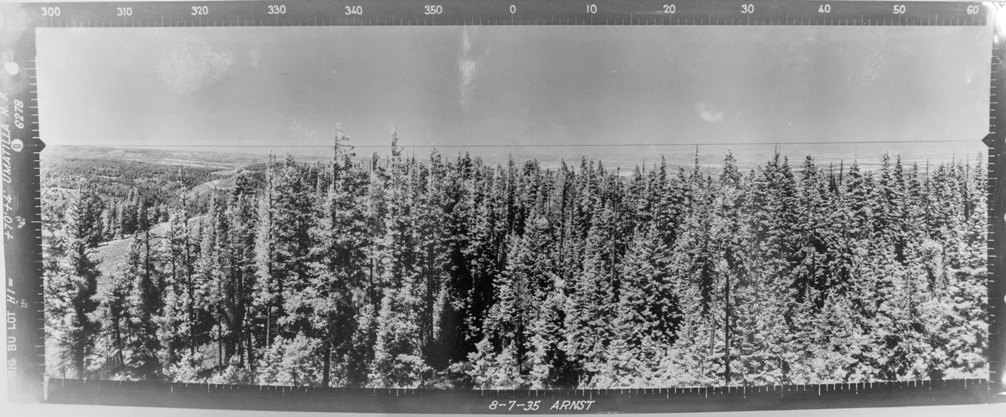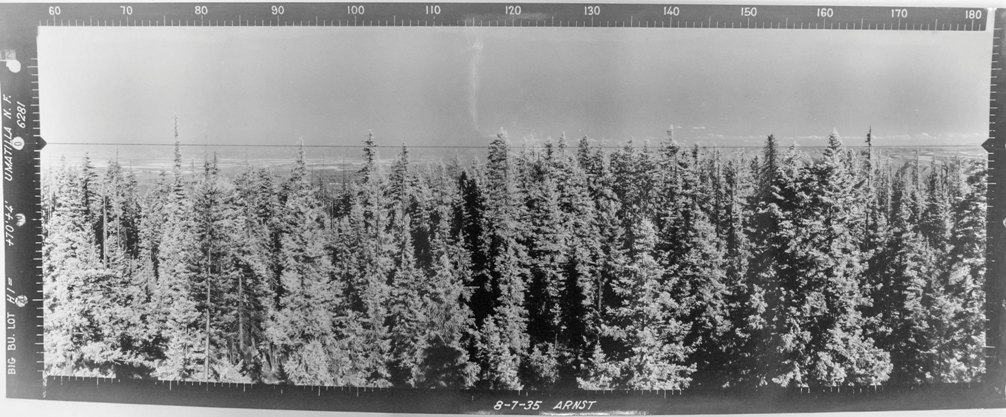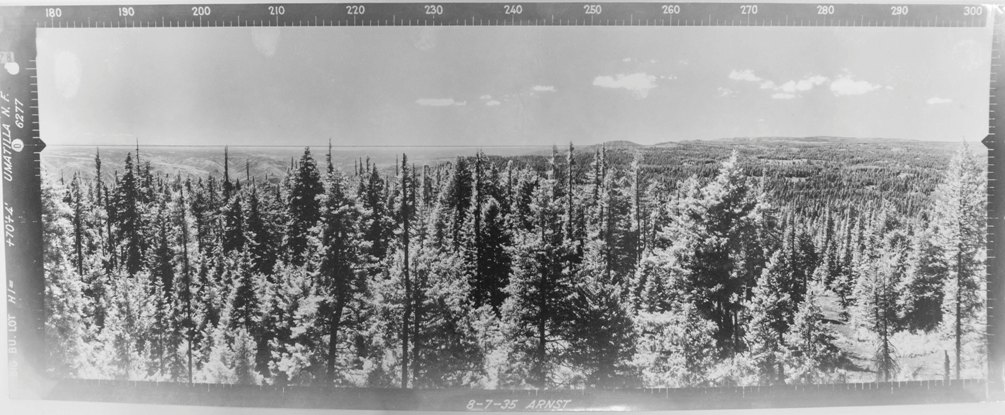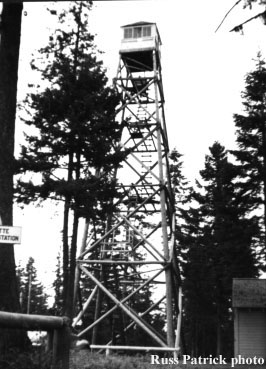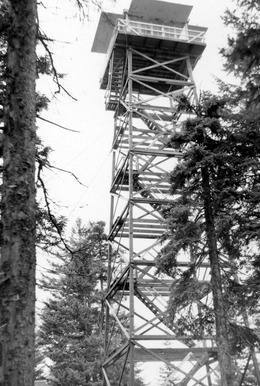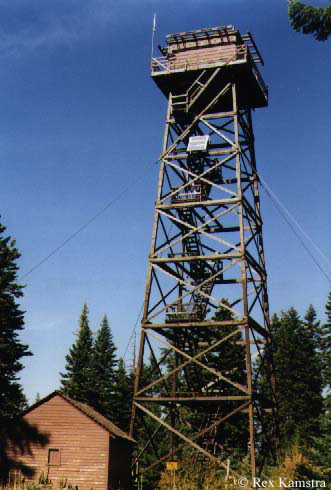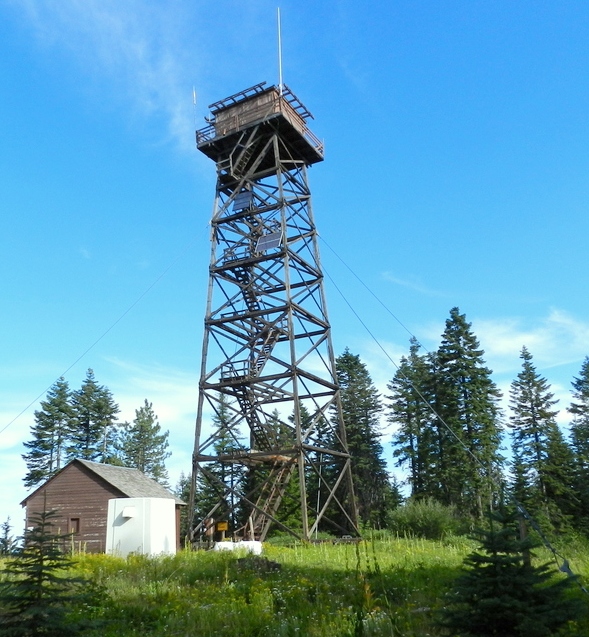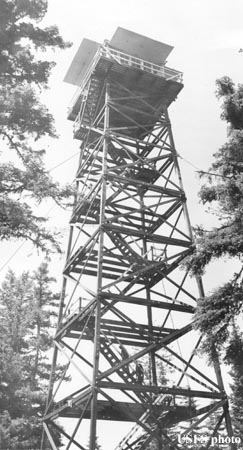 Ron Kemnow Photo
Rex Kamstra Photo
1938 with 7x7 cab on top
1959 with L-4 cab on top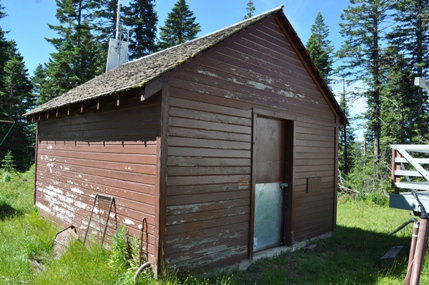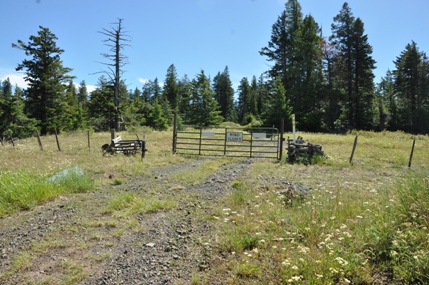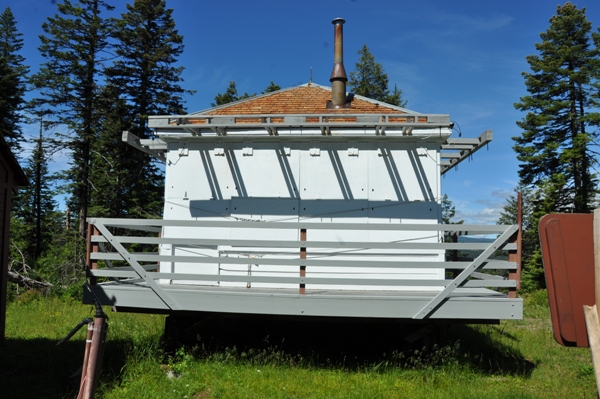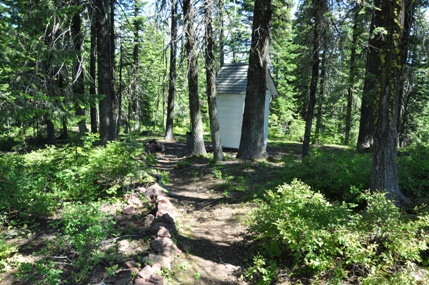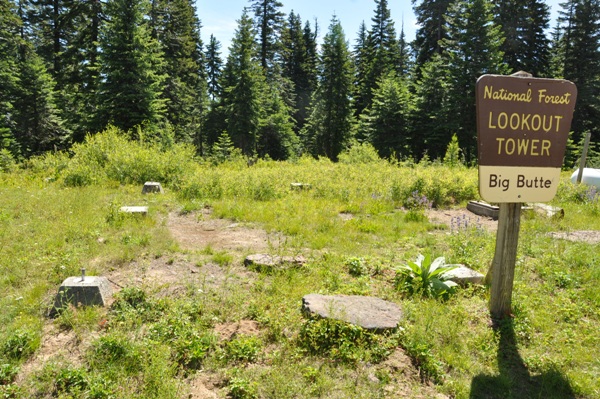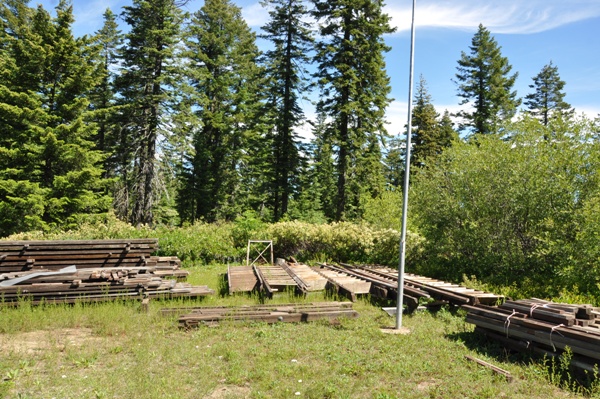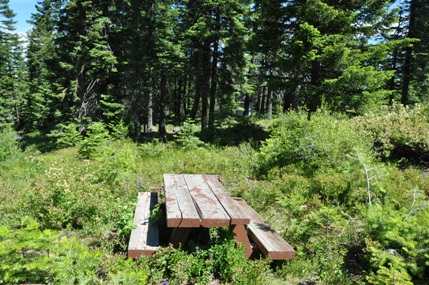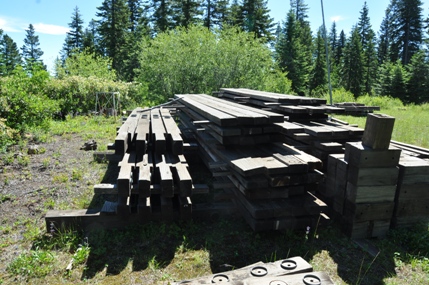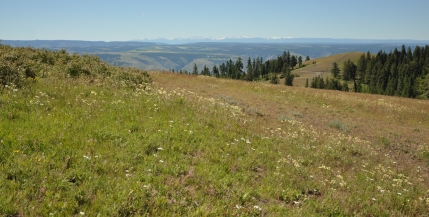 Trailhead views
Big Butte Lookout on the ground
Big Butte shed
Big Butte Outhouse
Tower parts
Footings
Big Butte Lookout Tower
Picnic in the brush
Gate just before the lookout