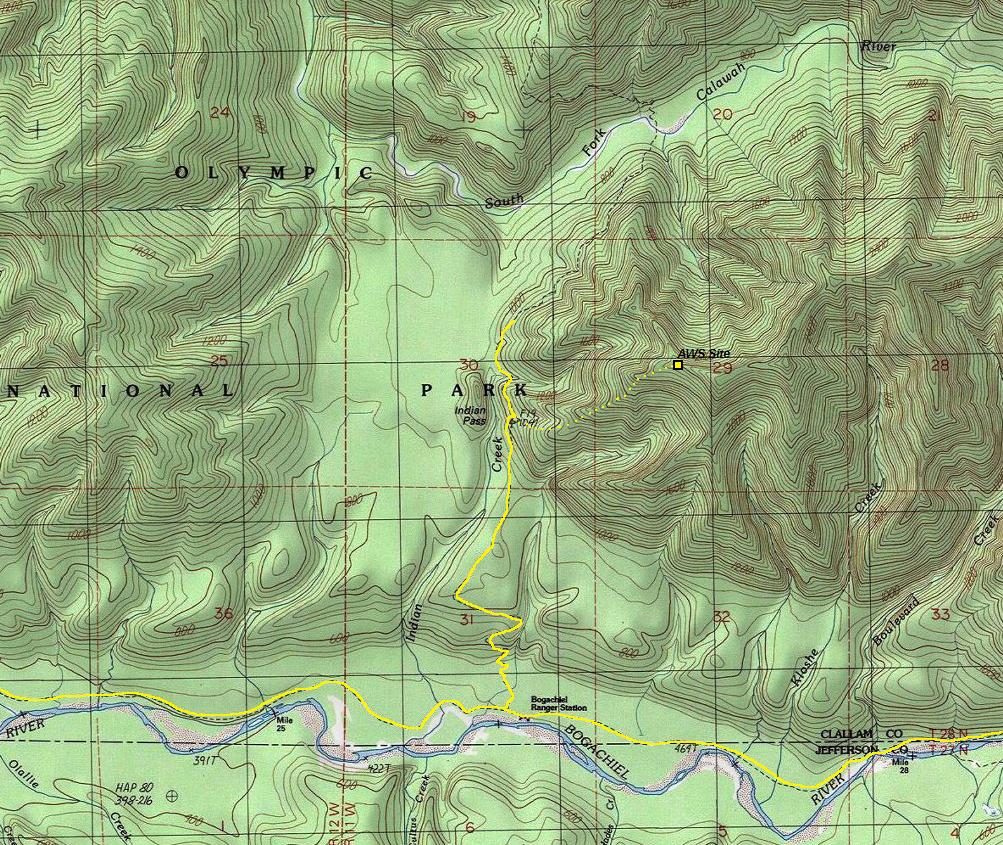 Warkum AWS Site
Warkum was a remote AWS site in Olympic National Park. Warkum was located just above Indian Pass in a strategic location to catch enemy aircraft coming off the coast, sneaking up the Bogachiel or Calawah River Valleys, in route to bomb the Puget Sound region. There was a 12x14 building built with AWS funds, abandoned in 1943. Aerial photos show something still standing in 1952 although I believe it was just the outhouse. The structure is totally gone but the stovepipe and bed frames remain. Trees now cover the opening that once existed on the ridge. I doubt there have been many visits since the site was abandoned. The phone line still exists from the base of the ridge to the site, a 1,400 gain. Fallen trees have taken the line down but it was never removed and can be found all over the hillside if you keep your eyes out for it.
Location: Center of Section 29, Township 28 North, Range 11 West
Ownership at time: Olympic National Park
Elevation: 2,370 feet
Distance: 8.3 miles one-way
Aircraft Warning Service - Washington State
Date of Document: May 1, 1944
Title: Inactivated Stations
Station Name: Baker 5-8 Warkum
Location: In Olympic National Park on U.S. Park Service Land.
Building: Newly Constructed 12x14 building built with AWS funds
Plans after war: To abandon
Date inactivated: 7/25/1943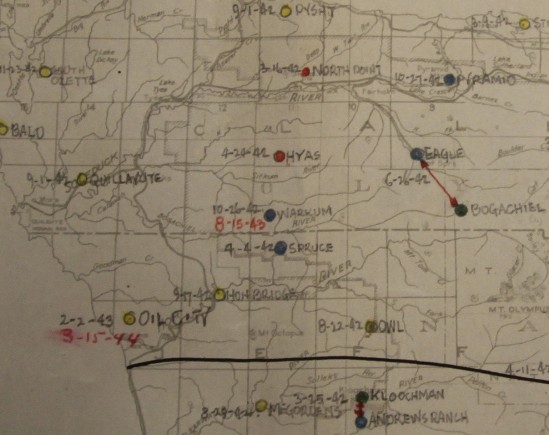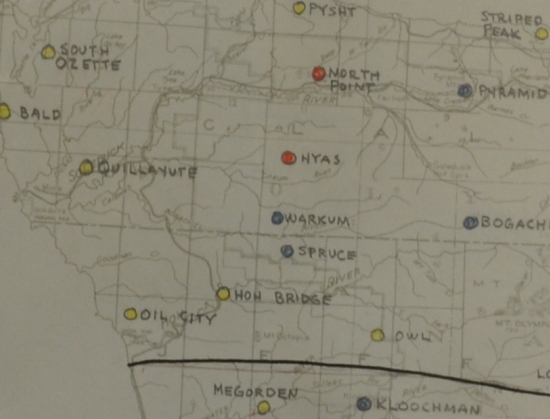 Route
Hike the Bogachiel River Trail 6 miles to the Snider Jackson Trail (Rugged Ridge Trail) turnoff. Go left and follow this trail for about 1.6 miles to the high point at the base of the ridge. Leave the trail and go up until reaching a defined ridge, follow ridge to the site. Usually the brush is minimal on the north side of the ridge.
Access:
Take Highway 101 just south of Forks to the entrance of Bogachiel State Park. Across the Highway is Undi Road. Take Undi Road until you see a sign for the Undi Bypass. Undi was washed out by the river so a bypass was built to go up, over and back down to get past the washout. The bypass is gravel but very good forest road. Once back at Undi Road, follow it until the end at the Bogachiel River Trailhead. The last mile is full of potholes but passable for cars.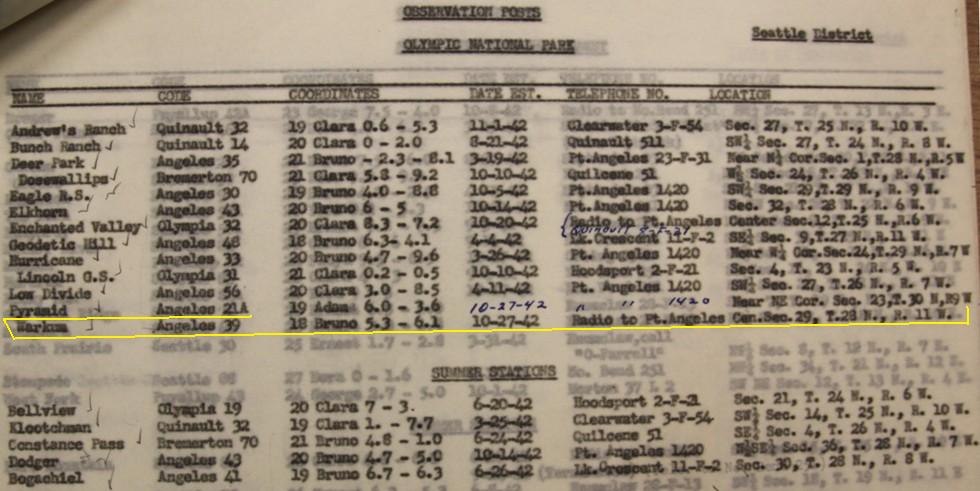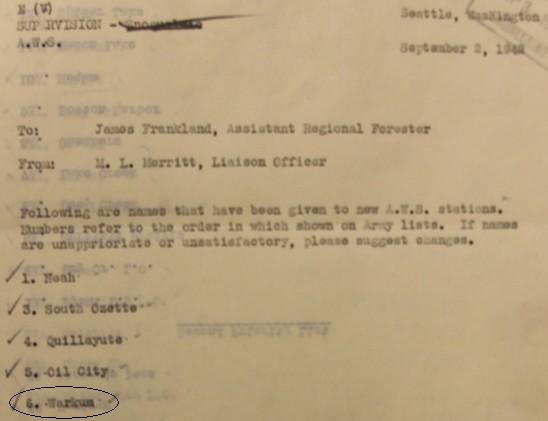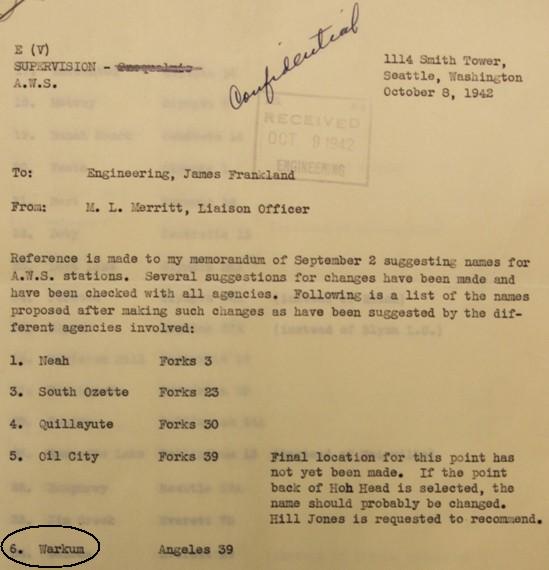 AWS map
AWS map with activation and inactivation dates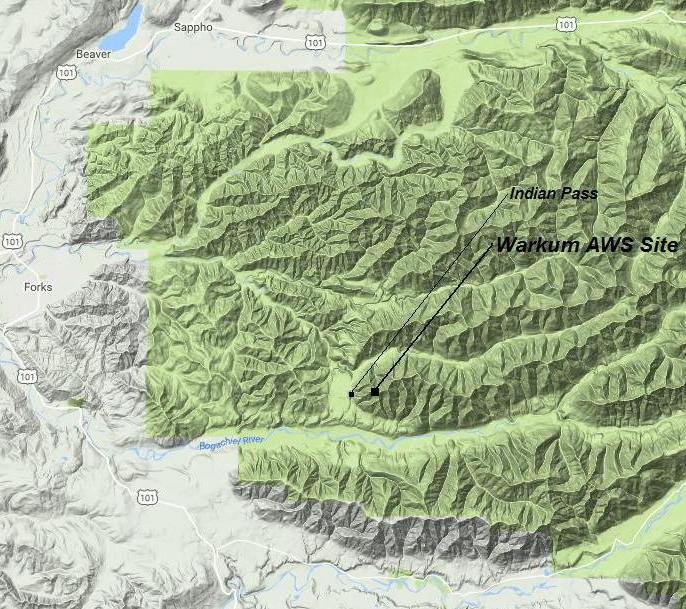 Location of the Warkum AWS site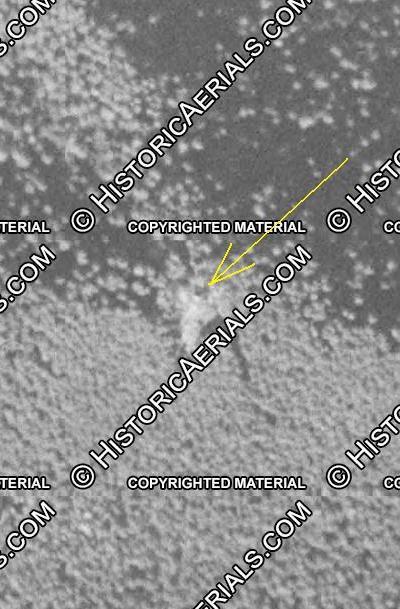 1952 aerial photo showing opening and possible structure, likely the outhouse
Topo map showing AWS location
Information Learned From Above Document
Olympic National Park Observation Posts List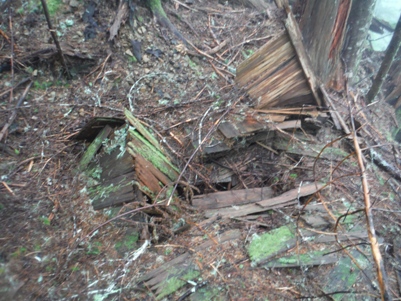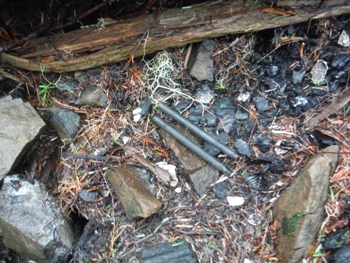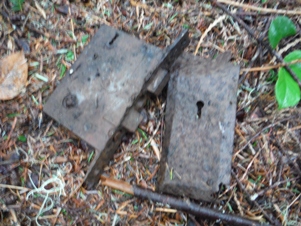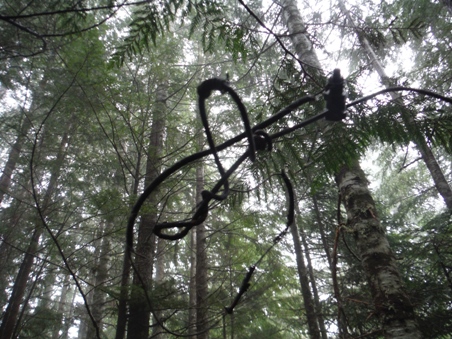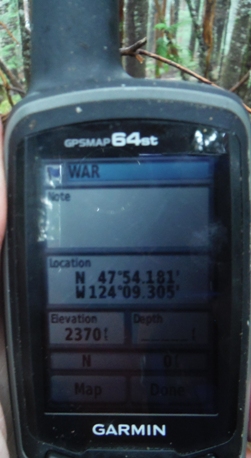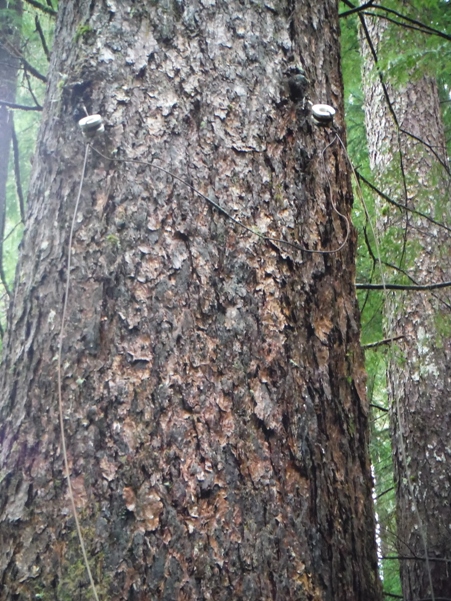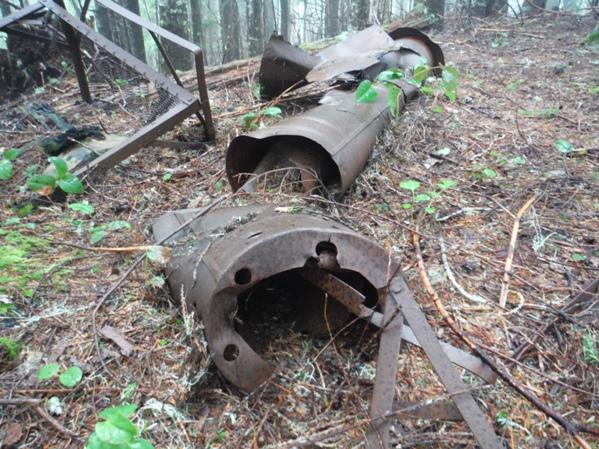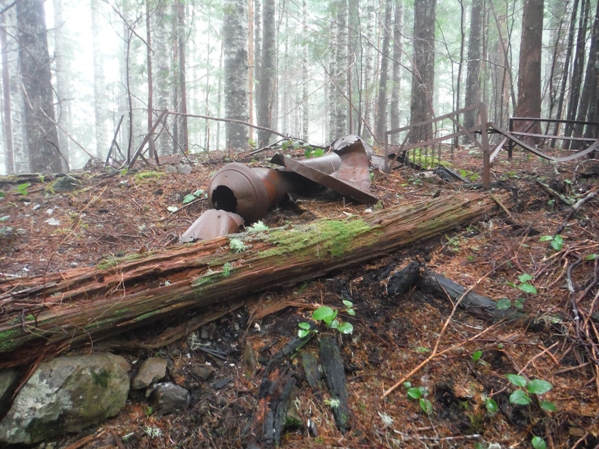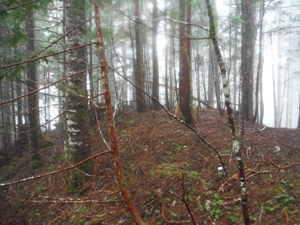 Batteries and nails
Outhouse remains
Phone line and insulators
End of phone line
Wood door completely decomposed with metal parts remaining
Location
I made a 15 minute video about this trip, view it at:
Stovepipe and bed