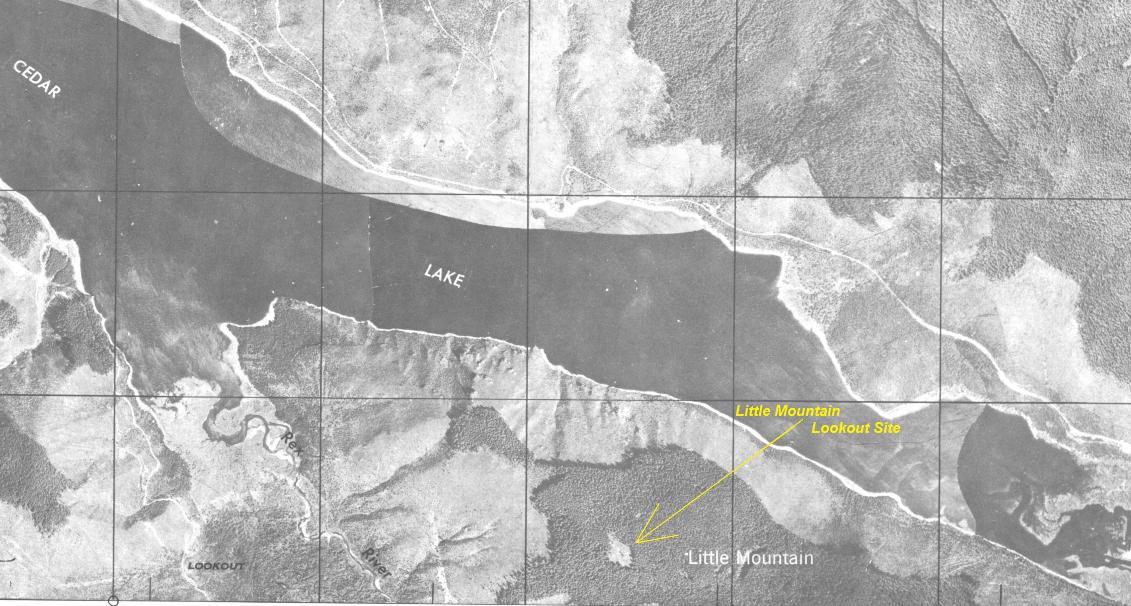 The Horn/Rex AWS Site
The Aircraft Warning Service originally had a station on the summit fire lookout of Little Mountain above Cedar Lake (Chester Morse Lake) in the Cedar River Watershed. The lookout tower was 100 feet tall with a commanding view in all directions. On August 27, 1942, Inspector Carroll went to the lookout with Ranger Paul Pieper. It was decided that the tower was too high for use during the winter. Only about an acre of timber had been fallen at the summit so visibility from the ground was limited. This wouldn't work in winter for the guards had to be ready 24 hours a day to jump out and spot aircraft. Sitting in an unheated 7x7 box, 100 feet above the ground all winter is a no go. The cabin at the base was in bad shape and the phone line to the lookout wasn't working well either. So that day, a new location was sought. From the tower, they located a new location about one mile to the south in Section 28. In route to the site, they met Allan Thompson, the forester for the watershed. He accompanied them to examine the new location. The new site was on a low ridge which had been clear cut allowing for large visibility of the sky. The small ridge had no name so they temporarily called it Rex (after the creek nearby). More information provided in document near bottom of page. This site was later renamed The Horn, or just Horn.
Location: NE1/4 SW1/4 Sec. 28, T22N, R9E
Ownership at time: City of Seattle
Aircraft Warning Service - Washington State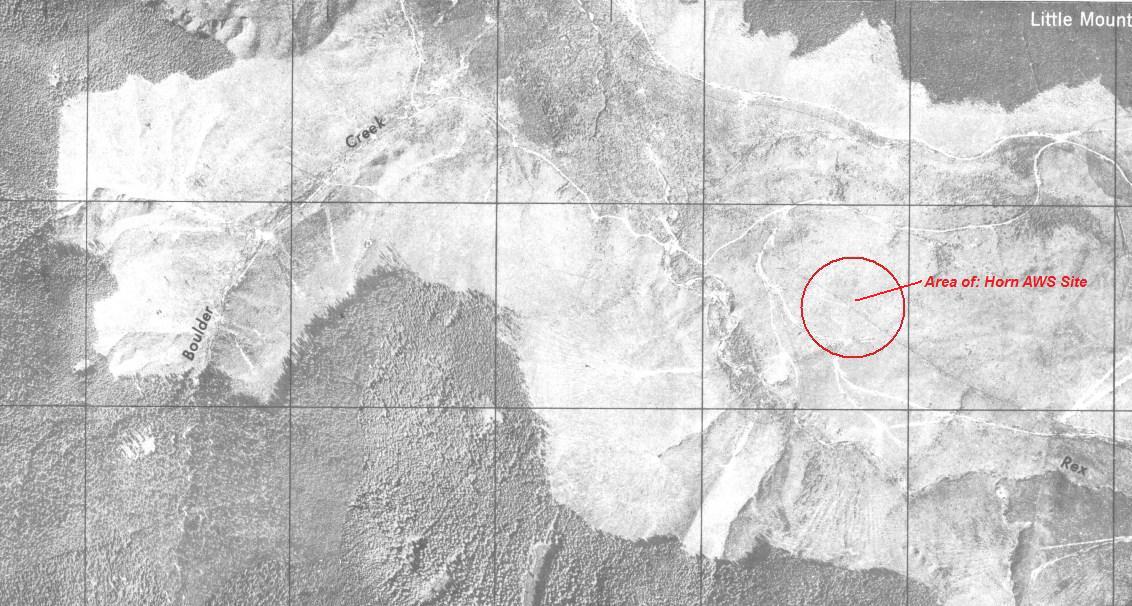 1940's Army Department Aerial Photo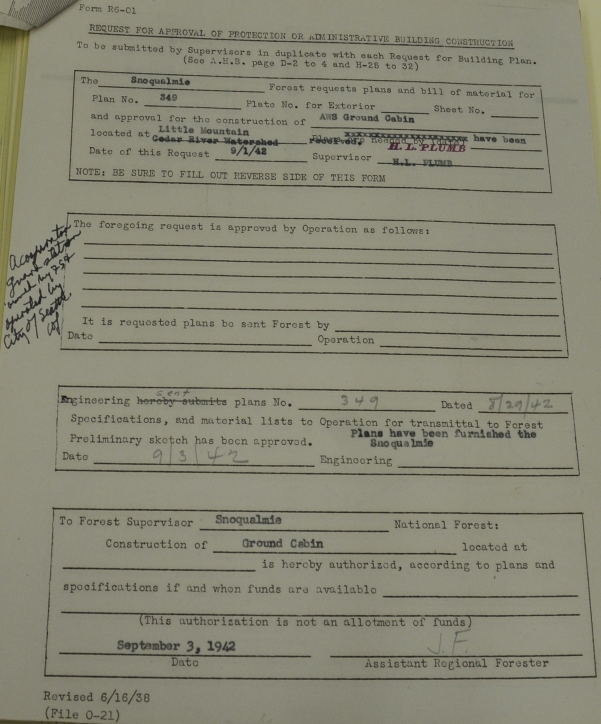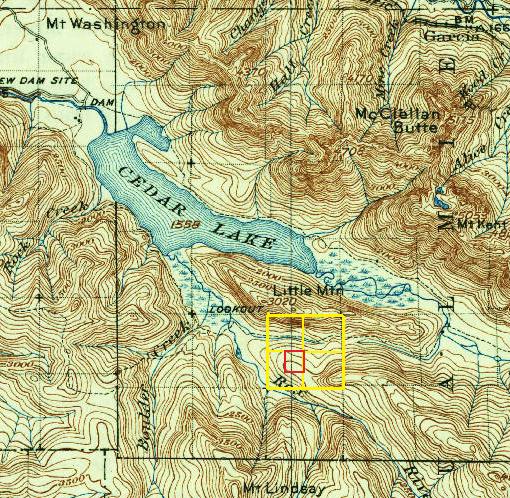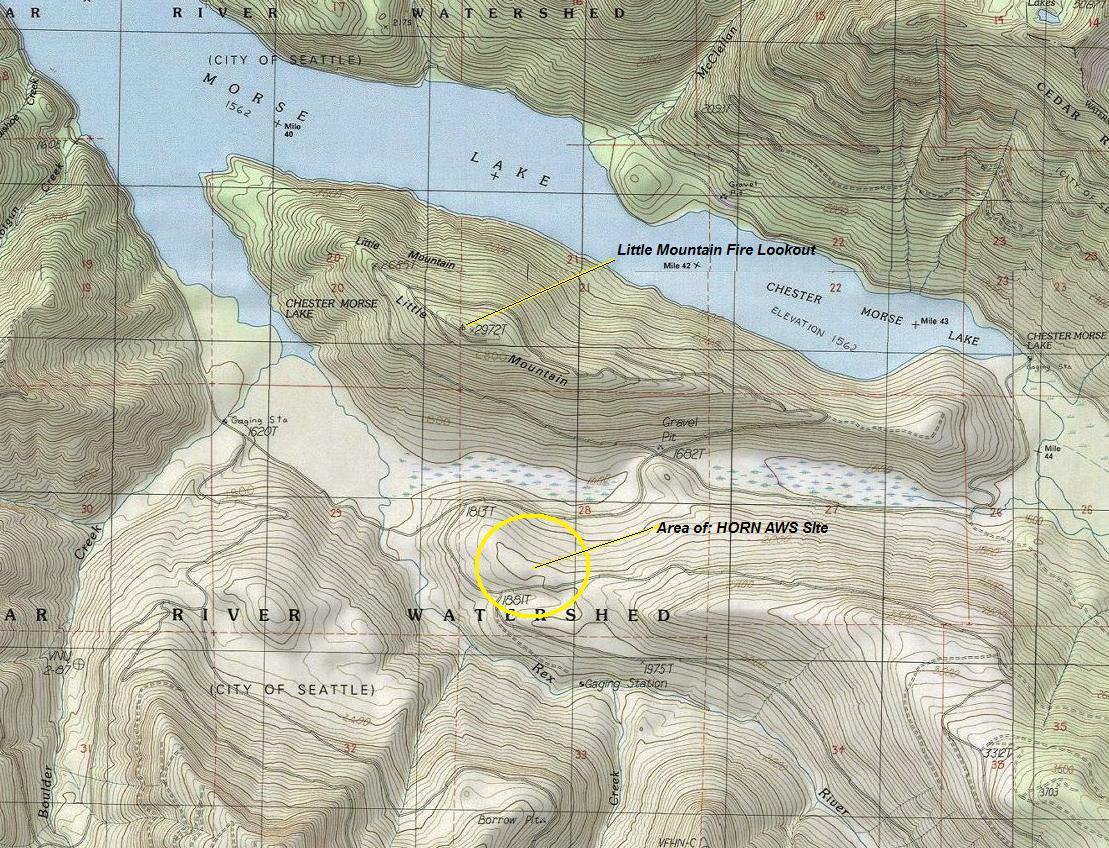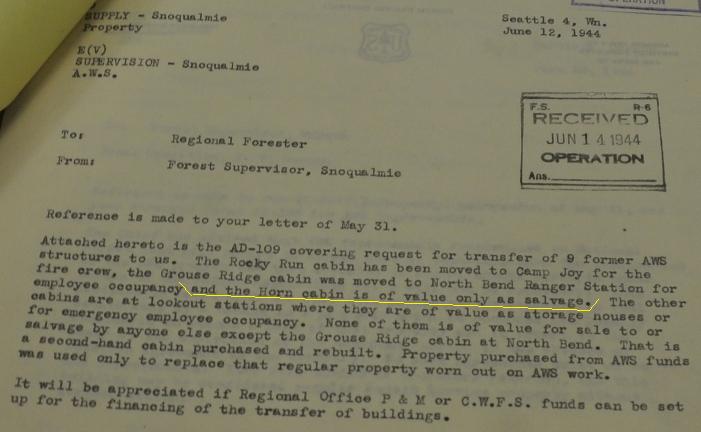 1938 map used at the time to identify the section, township, and range for Horn.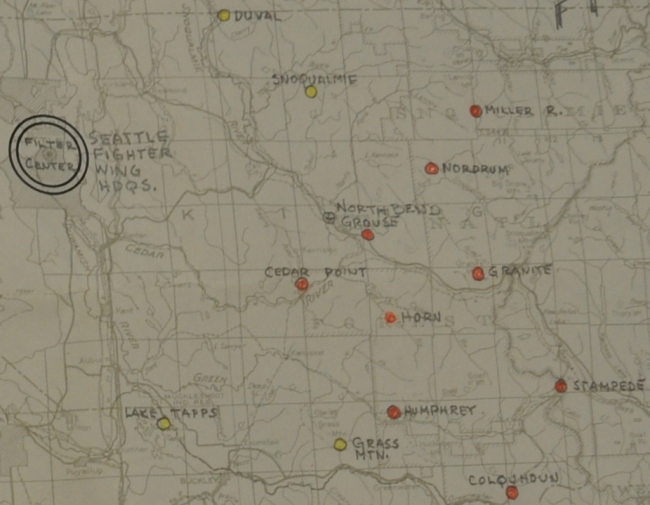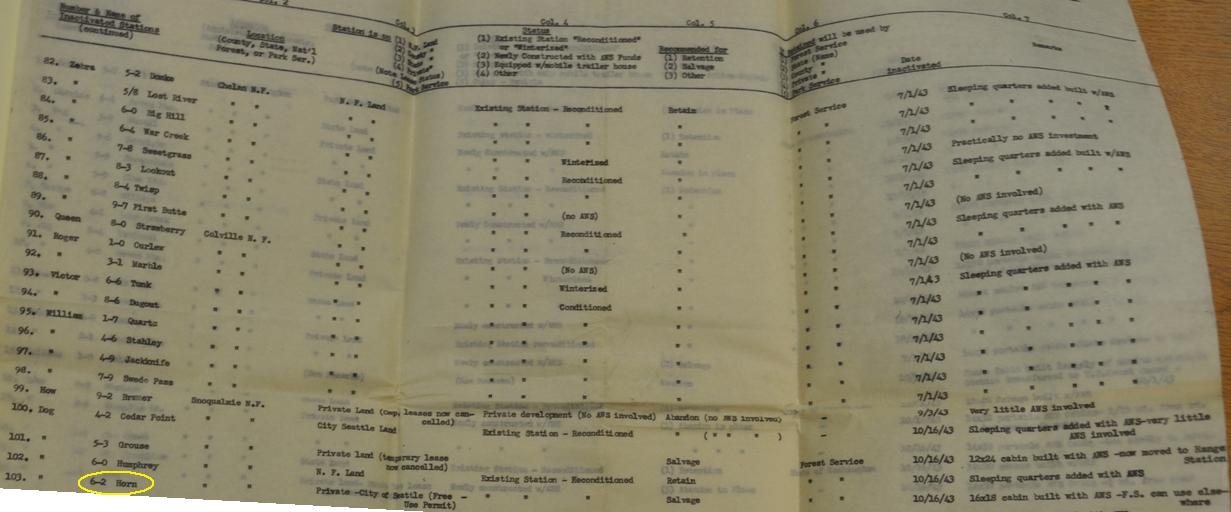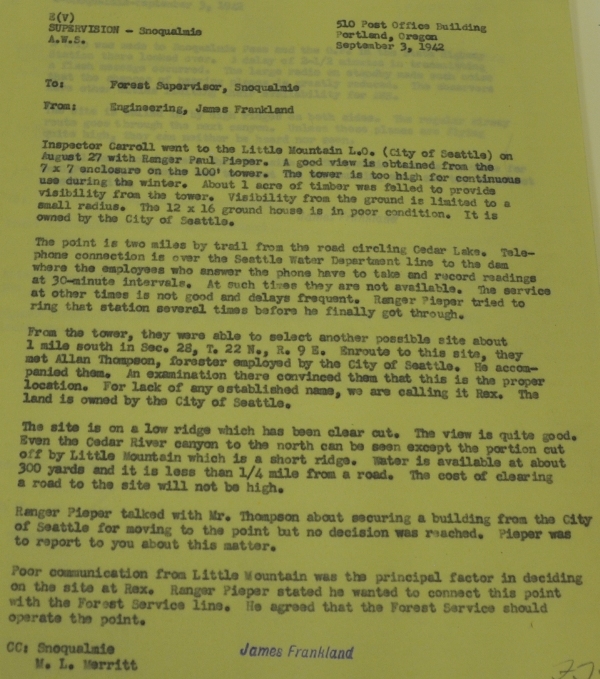 AWS Locations Map
AWS Locations Map With Dates - Station Activated: 10-22-1942 Station Inactivated: 10-16-1943
Showing name change from Little Mountain to Horn
Letter explaining the move from Little Mountain to Horn
Todays topo map showing the site of Horn AWS
Information on The Horn AWS site
Plans for use of AWS sites after the war. Recommended to salvage structure, 16x18 cabin built with AWS, Forest Service can use it elsewhere.
Document confirming the recommendation to salvage the Horn cabin built with AWS funds. At this time, I do not know if it was moved to another location or was destroyed.
9/1/1942: The requesting document for an AWS Ground Cabin at Little Mounain (prior to the site being moved down to Horn.)
Note the small clearing at the fire lookout site compaired to the entire ridge clear-cut at the Horn site.
Not sure why the lookout label for Little Mountain was mis-labeled so far to the west.