Goodwater/Groundwater AWS Site
East of Enumclaw in King County, the summit of Grass Mountain was being used as an Aircraft Warning Station, but in winter, the site was too difficult for 24 hour observation. A lower elevation location at Pinnacle Peak in Enumclaw was considered, but...... "It was then found that this was too close to a civilian observation post in Enumclaw so we were instructed to activate a post along the Naches Highway just under Grass Mountain. We built and operate a post and which we call Goodwater, but it is actually the winter location of Grass Mountain and uses the same code number and telephone number. When weather conditions warrant it, the people at this post should be moved up to Grass Mountain and brought down again in the fall when the weather gets bad." In another memo, Hill Jones wrote: "I am enclosing a coverage sketch for the new station for Grass Mountain at a lower elevation which we call tentatively - Groundwater. It should be stated that detection to the west is greatly extended by raising the eye slightly so that actually the coverage is good; it could have been improved by going higher on the ridge to the east but this would have increased the building and hauling costs out of proportion to the results gained. However, had I known that only horizontal coverage was rated I might have placed the station on the ridge although for ear detection and normal flights this station is satisfactory for winter work at least."
Location: SW1/4 NE1/4 Section 6, Township 19 North, Range 8 East
Ownership at time: Private Timberlands
Elevation: 1,900 to 2,151 feet
Aircraft Warning Service - Washington State
Site Visit
Access:
Have not visited....info pending site visit. Possible issues with access permit. Gated, approach from highway on foot.
Have not visited....info pending site visit. There are several locations marked on the images. Many of the map information on this page is for my reference only, I do not know exact location yet.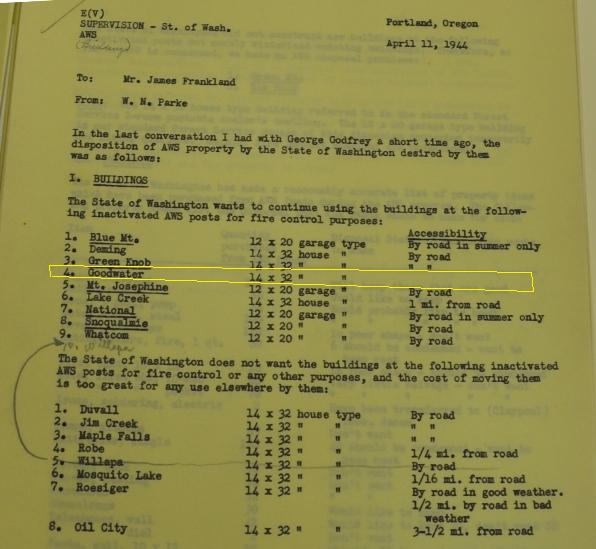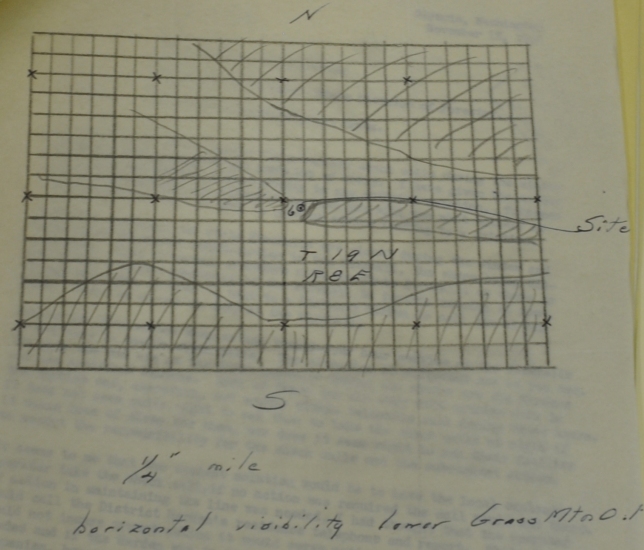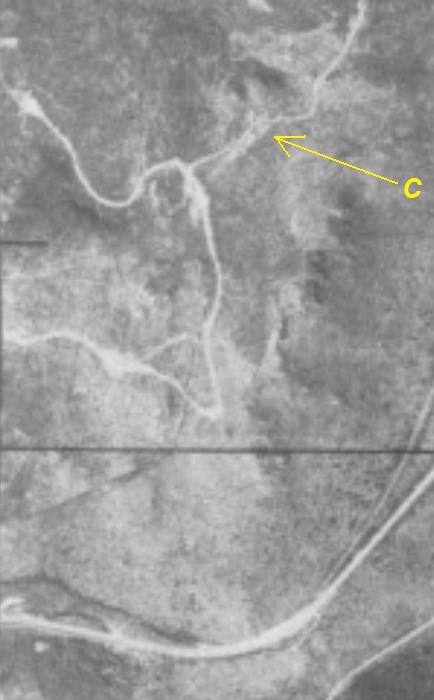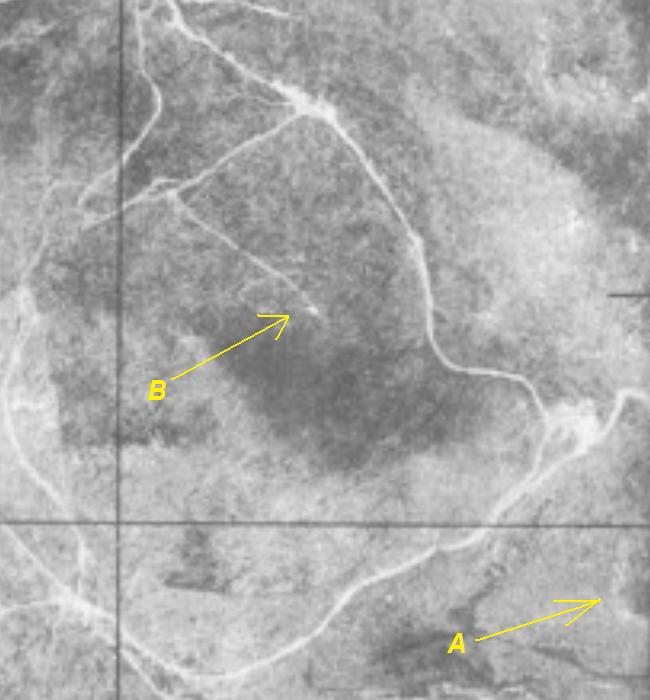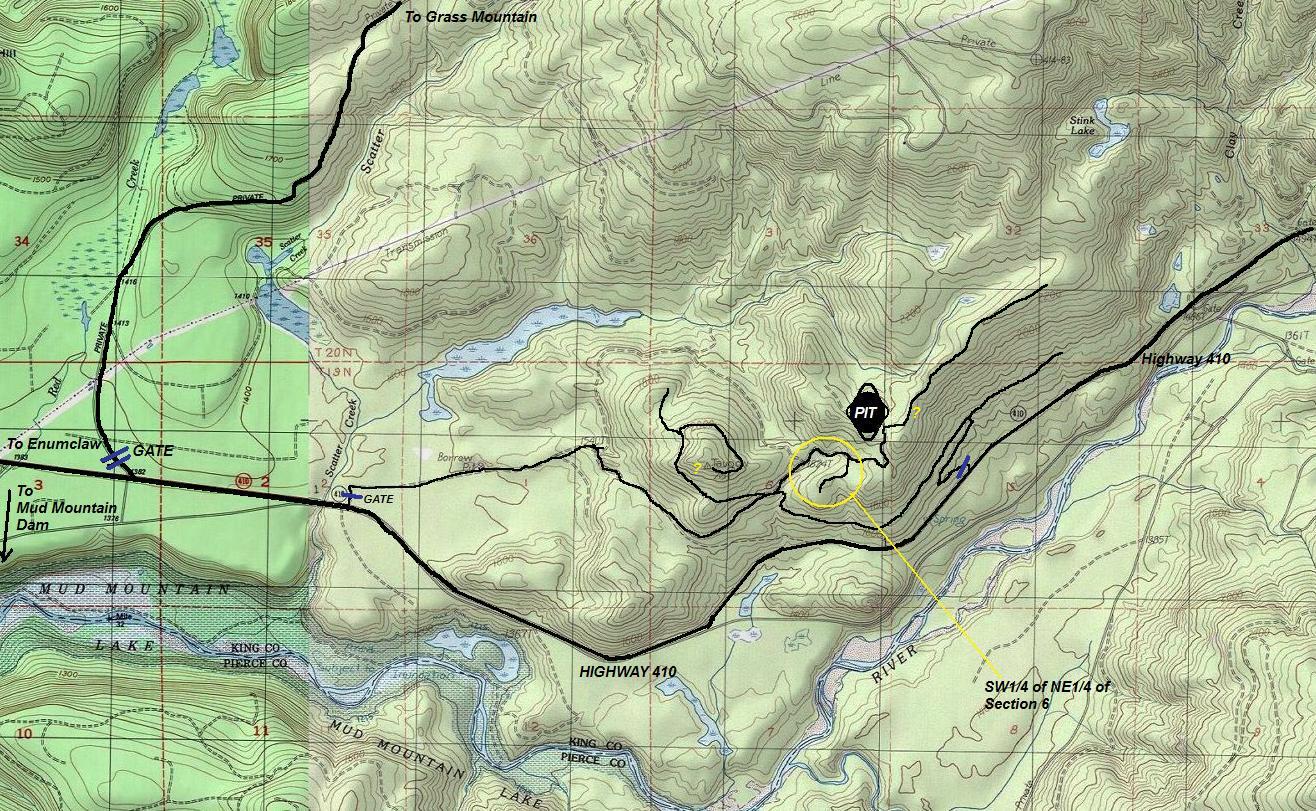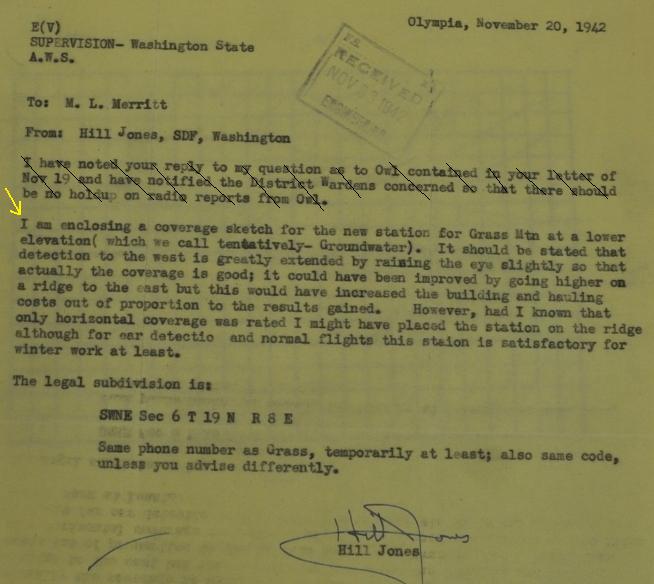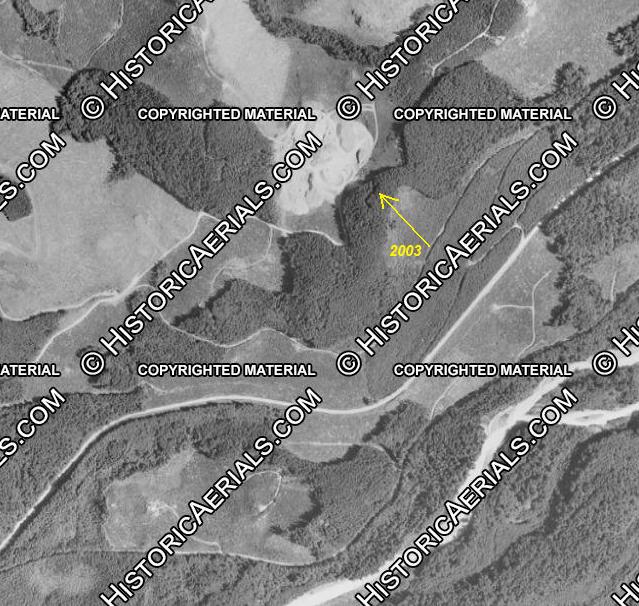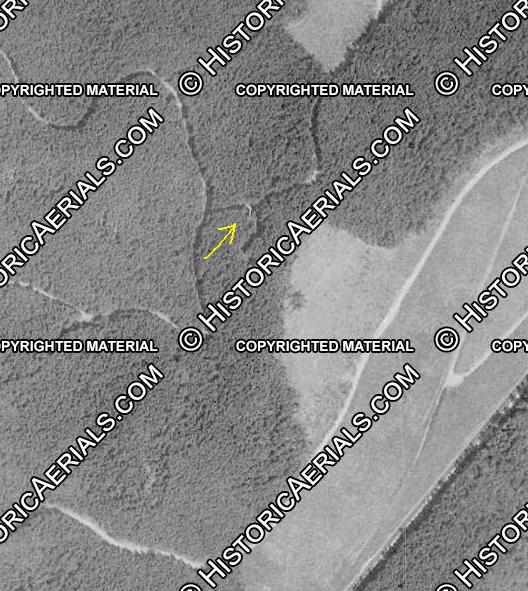 1994 aerial. Same place as location C in the 1940s images, there appears to be a tower in the photograph.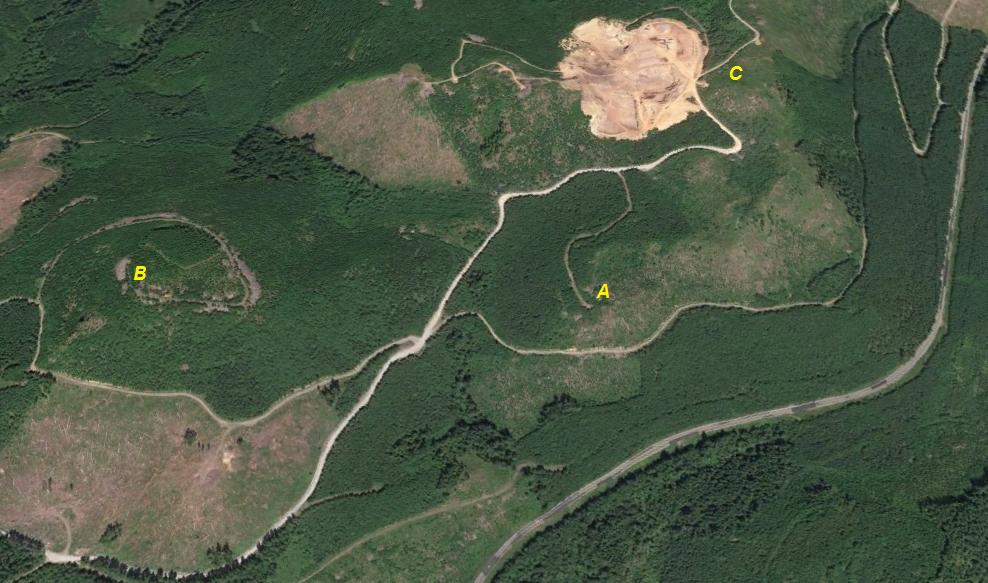 Above and to right: 1940s Aerials
A) Most likely location based on AWS documents given location
B) Taugow Benchmark, a high knob in section 6 that seems to show something at the summit.
C) A location on the ridge that appears to me to be a tower in both the 1940s and 1994 aerials.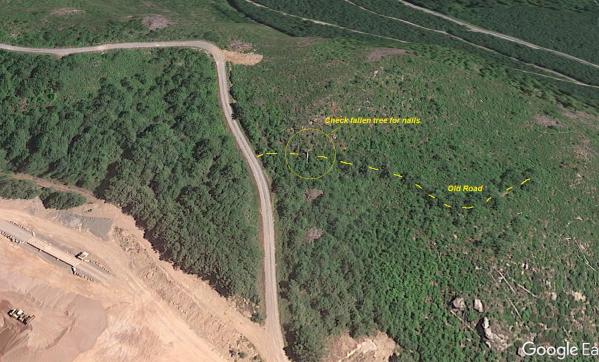 Location C area - for reference only when I visit (incase I don't have my notes)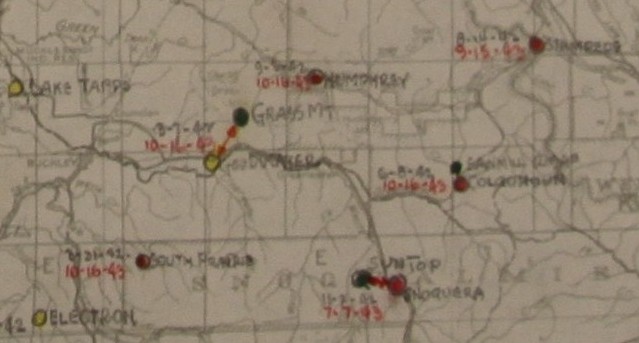 Showing Grass Mountain as the primary site with Goodwater as the winter site
2003 aerial just before timber was harvested at site C, road cut goes to top of knob although the object that looks like a lookout seems a bit below the knob.
Google Earth 2017 showing three good locations to check. More to come after site visit.
Topo map showing three good locations to check. More to come after site visit.
State was interested in keeping the 14x32 house type for fire purposes
Coverage sketch for Groundwater written about in article to left
Memo about Goodwater AWS location
DESCRIBED BY COAST AND GEODETIC SURVEY 1937 (HJO) STATION IS 1 MILE N OF WHITE RIVER, IN THE NW 1/4 SEC. 6, T. 19, R. 8, ON A SMALL E-AND-W RIDGE THAT RISES ABOUT 500 FEET ABOVE THE GENERAL LEVEL OF THE LOW GROUND. THE STATION IS NOT ON THE HIGHEST POINT OF THE HILL BUT ON THE SLIGHTLY LOWER ROCKY KNOB 50 YARDS TO S AND E OF THE HIGHEST ROCK ON THE HILL, AND ON A LARGE ROCK WITH VERTICAL SIDES 25 - 30 FEET HIGH ON THE S AND W SIDES, TOP FLUSH WITH THE HILL. IT IS 100 YARDS E MAGNETIC FROM THE PROMINENT ROCKS WHICH MARK THE SW PART OF THE TOP OF THE HILL. STATION AND REFERENCE MARKS ARE DISKS WEDGED IN DRILL HOLES IN BOULDERS.
1937 Taugow Benchmark