Mission Peak
WillhiteWeb.com
Access:
Distance: 2.5 miles
Elevation Gain: 2,276 feet
Summit Elevation: 6,876 feet
Access: Paved
The Route:
Start up the main ski slope. From Midway station, work to the right up the most northern ski runs. Below 6,400 feet should be a ski run to the south of some large cliffs. Once on the top of this headwall, proceed on easier terrain on the most northerly ski runs. Keep a sharp eye out to the north for an opening to a large flat basin and fenced reservoir. Once at the reservoir, the true summit is visible to the northwest. Go to the base of the summit and ascend the ridge wherever it looks safest. My decent route was off the summit on the north side. My approach was an extra effort traversing (loosing elevation) from the ski lift area a mile to the south.
In Wenatchee, follow signs to Mission Ridge Ski Area. Park in the big lot and start going. We did this on a Tuesday when the resort was closed.
Mission Ridge Ski Area parking lot
Working our way up the ski runs
Looking down Squilchuck Valley
Working toward summit from ski lift area
True summit from false summit to the SE
Getting close to the top
Looking South to Mt. Rainier
A fresh dump of snow
Looking north from the summit with clouds covering the Columbia River
The summit block from the reservoir
The Enchantments from the summit of Mission Peak
Not the summit but close
Looking back at my snowshoe tracks off the top
Mission Peak is near Wenatchee close to the Mission Ridge Ski Area. This peak is significant because it has almost 2,800 feet of prominence. I regret that I gave this area little attention all the years climbing in Washington so upon a return visit I picked Mission Peak for a day climb.
Ben taking the fun way down
Map showing the most direct way and was our route down
Lookout History:
This lookout was built in 1934 or possibly the previous year. It was a 10 foot pole L-4 tower that was removed possibly around 1945 when the Washington State Division of Forestry developed a lookout atop nearby Naneum Ridge.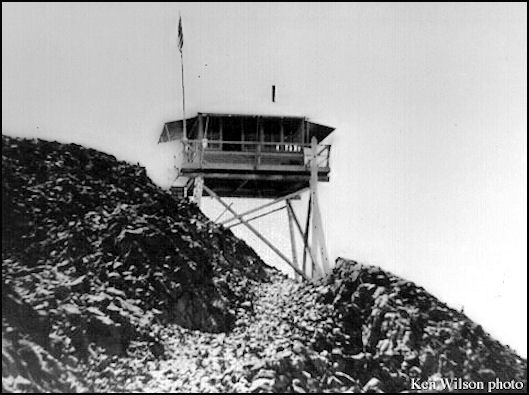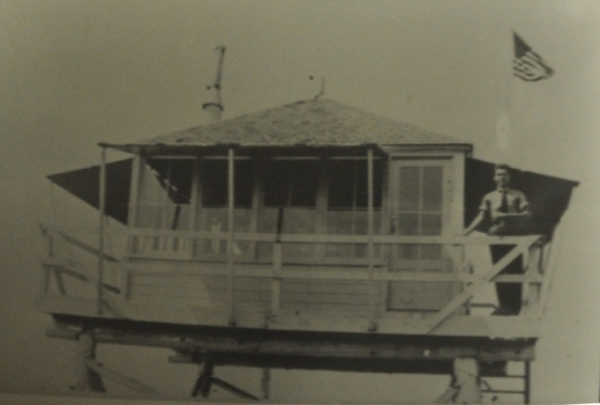 Mission Peak Lookout with the lookout person Hank Kuch, photo by Estes Kester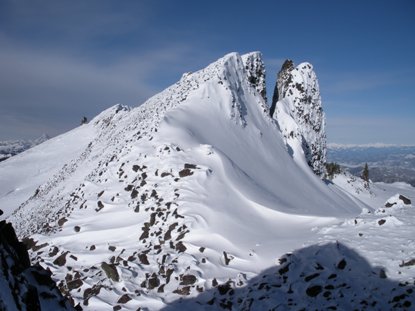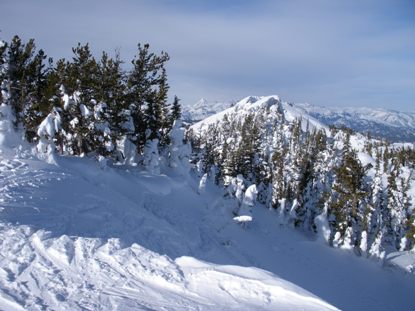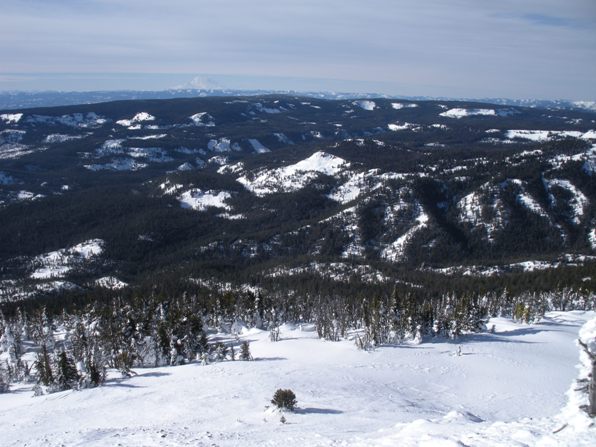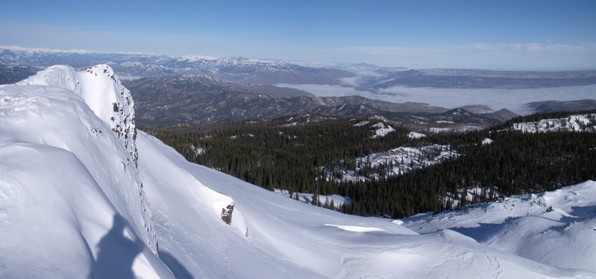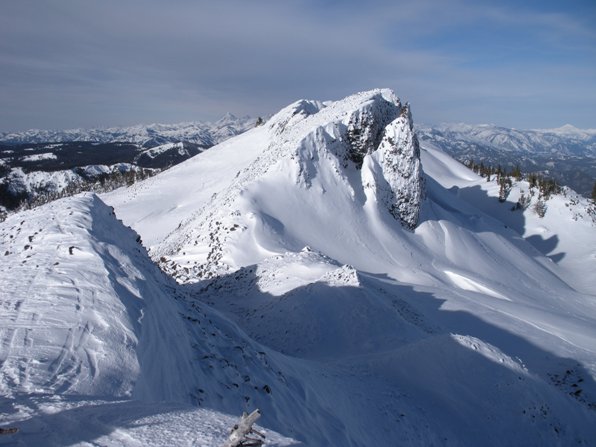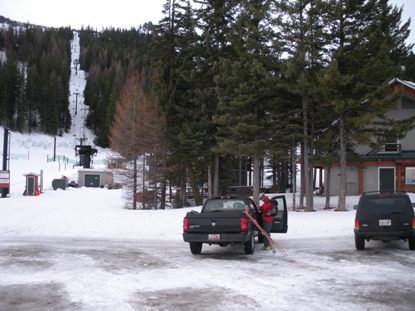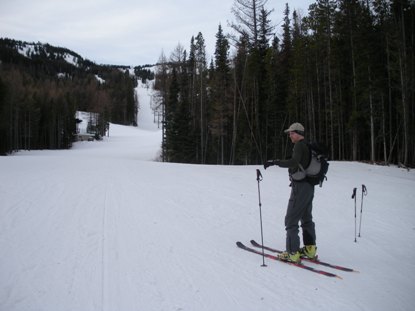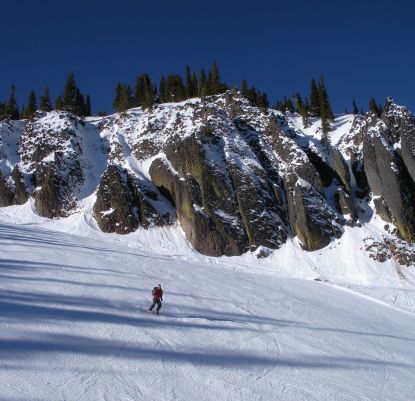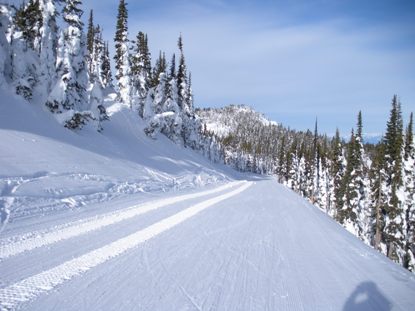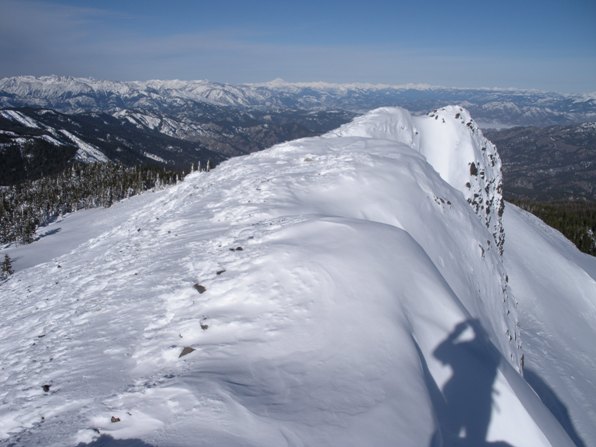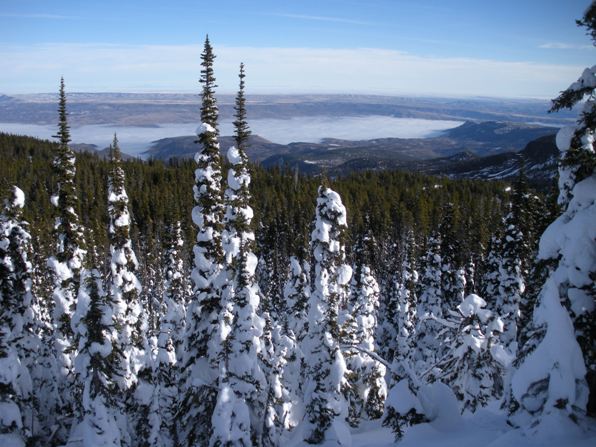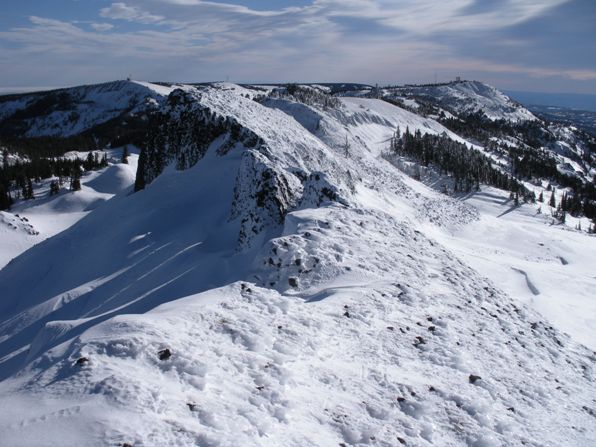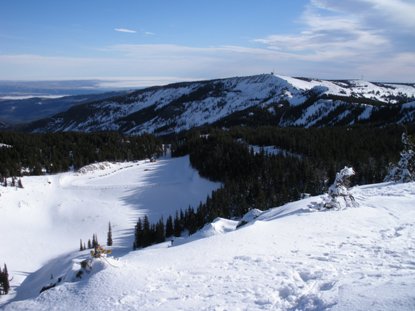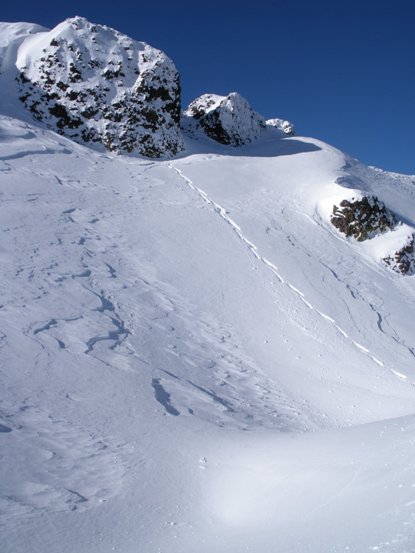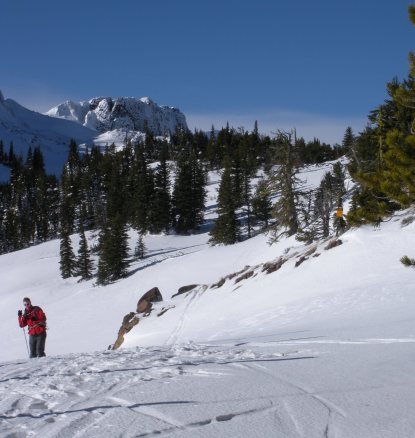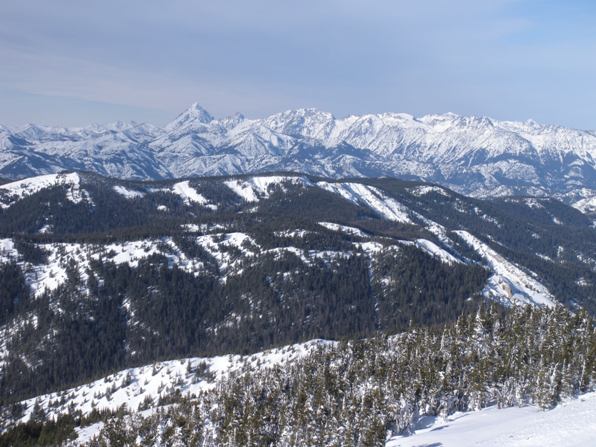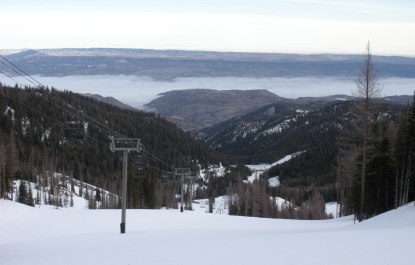 Looking northwest from the summit
Looking southeast
Mission Peak Lookout in 1934
North view in 1934
Southeast view in 1934
Southwest view in 1934